Mohamed Salah has proved himself the real deal since joining Liverpool from Roma, winning over even the most skeptical of fans, writes Gareth Bell.
Last weekend I had an epiphany: Mohamed Salah is an extremely good football player.
I appreciate this is a conclusion most reasonable people will have arrived at some time ago, but for a good portion of this season I have watched him slink and slide his way to 36 goals with an unwarranted dose of cynicism.
There was something about him—his demeanour on the pitch, his seeming ambivalence to the magic he was conjuring—which just didn't sit right.
He didn't seem to believe he was that good, ergo neither did I. That is, until Sunday morning.
Maybe it was the haze of a hangover, maybe it was the fact I was rewatching Match of the Day for the third time, but somewhere between him chopping back onto his right foot and Miguel Britos' arse hitting the Anfield turf, a wave of realisation came over me.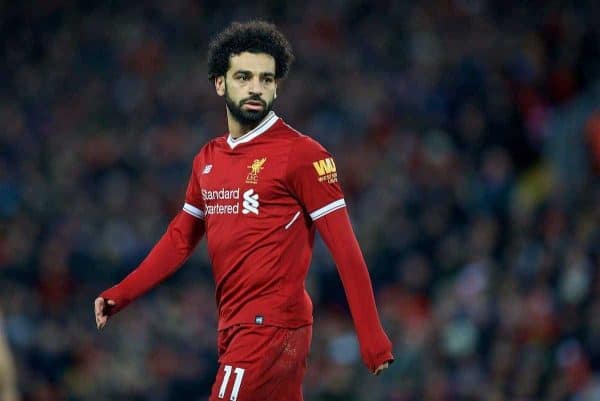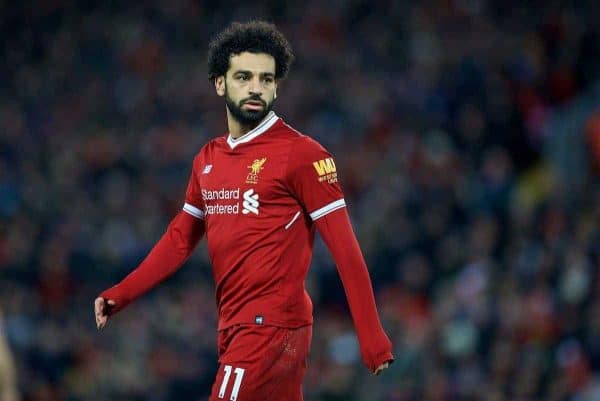 This isn't a player who doesn't believe in his own ability. This is a player so sure of his own ability that the details don't matter.
This is the ringer who turns up on a Sunday morning, borrows a pair of boots, scores the winner and is never seen again.
This is the lad in work who smiles politely at tales of your Sunday League exploits, only for you to later find out he made over 300 pro appearances and was capped at U19 level.
This is a man so unfathomably good at what he does, that it has become what he is. Salah is an enigma. Salah is modesty. Salah is goals.
Over the past decade, Liverpool's revolving door has seen a steady stream of world-class performers pass through. The two with whom Salah's impact is most-easily comparable are Fernando Torres and Luis Suarez.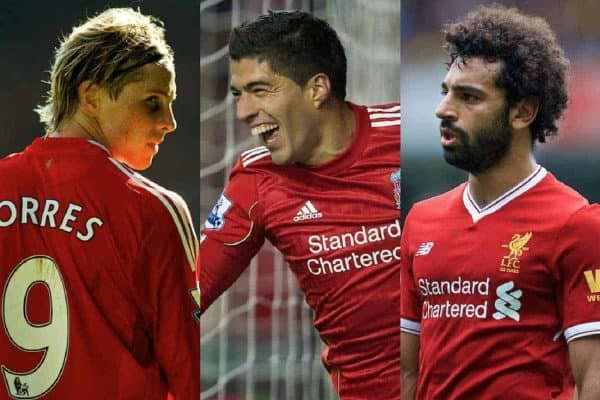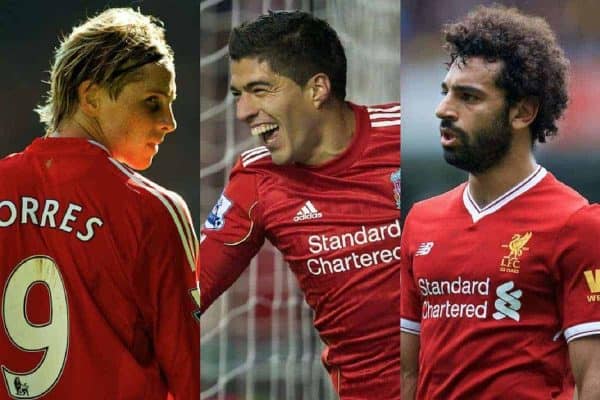 All three reached 30 goals in a single season. All three quickly heard their names booming from the Kop. All three have cemented their place in Anfield folklore for decades to come.
Two of three left the club in acrimonious circumstances—let's hope that's where the similarities end.
But there is one glaring disparity between the two former players and the Kop's current hero. At times, Torres and Suarez seemed to succeed on sheer force of character alone.
Nando's fierce athleticism reduced formidable defenders to rubble (hiya Nemanja!). Suarez played with such a maelstrom of animal aggression that teams were beaten before they set foot on the pitch (hiya Norwich!).
In short, they both tried really hard. Salah, well, he's different.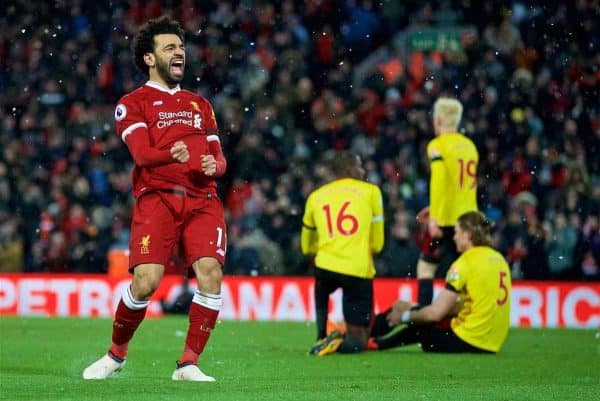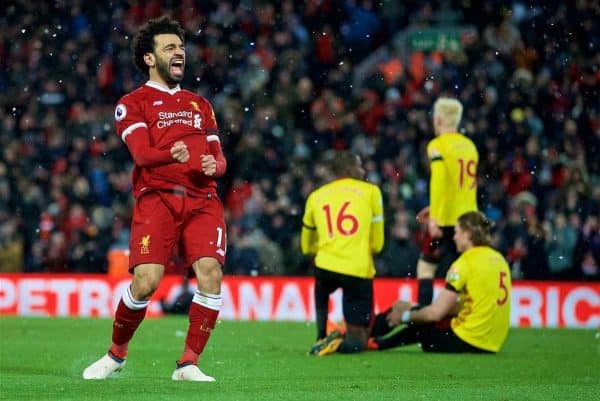 Never have I witnessed a player so ruthless yet so bashful—tying defenders' legs in knots, comforting them with a wry smile and hug afterwards.
His apology to Orestis Karnezis after Saturday's haul wasn't patronising, it was the gesture of a man who doesn't know how to patronise.
He is confidence without arrogance, talent without pretence, success without trying.
I've always had a preference for blood-and-thunder football, the type that lauds the trier over the chancer, rolled-up sleeves over rolled-down socks.
I like my players with mud on their knees and a furrow in their brow.
There are a few notable exceptions to this—the likes of Graeme Souness, for example—who managed to traverse the two with an iron-fist-in-velvet-glove eminence.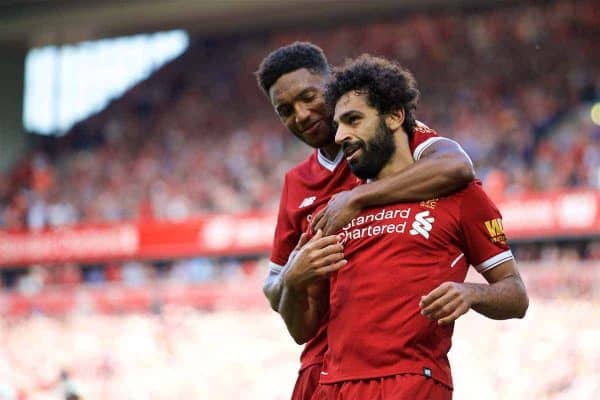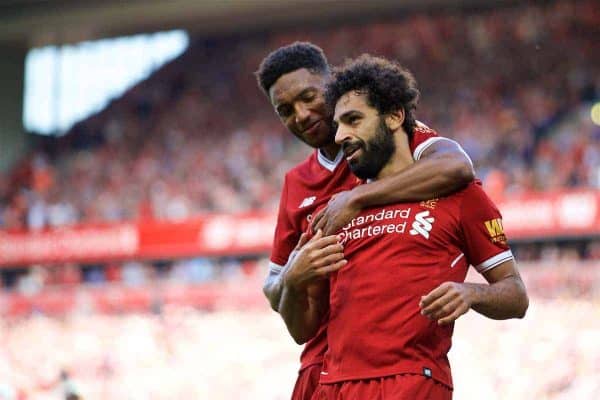 Salah is all velvet glove, and I now realise how misguided I've been.
His current form can't go on forever, and there will inevitably come a time when his golden touch escapes him.
When that time comes, I hope fans and pundits alike afford him the same good grace as he's shown his vanquished opponents, and remember fondly this patch as purple as the bins in the alleys of L4.
Long live the King of Egypt.
---
* This is a guest article for This Is Anfield. If you'd like to contribute a piece for consideration please see this page. Follow Gareth on Twitter, @grthbll.