Liverpool have 27 players on international duty in March, including some must-watch pre-World Cup friendlies. Here's how you can watch them on TV.
The Reds have departed Melwood for warmup friendlies and European qualifiers, fresh off the back of an excellent 5-0 victory over Watford.
With their next clash not until March 31, when they take on Crystal Palace at Selhurst Park, the international break serves as a lengthy, and unwelcome, interval.
But while Jurgen Klopp will continue work on and off the training field with his remaining players, there is an opportunity to see a host of his key figures in action for their national teams.
Here's how you can watch Liverpool's internationals in action on TV in the UK.
Fixtures & TV Info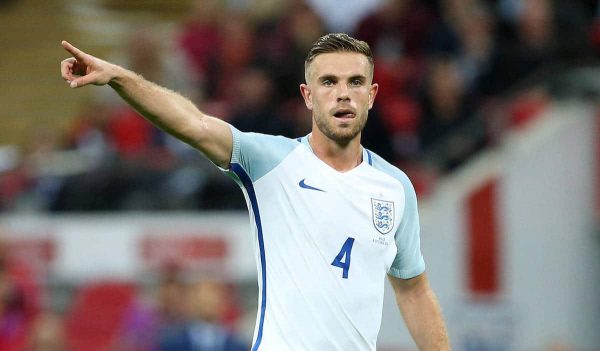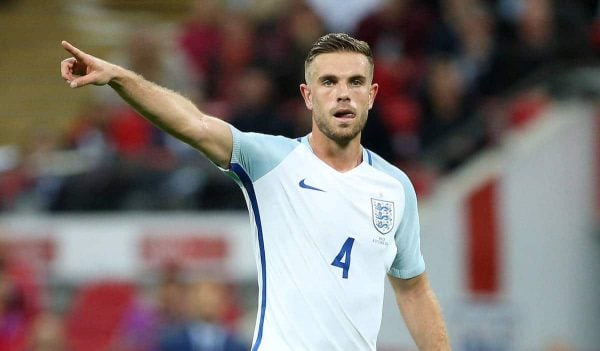 Joe Gomez, Jordan Henderson, Alex Oxlade-Chamberlain, Adam Lallana (England)
– Netherlands (A), Friendly – March 23, 7.45pm, ITV 1
– Italy (H), Friendly – March 27, 8pm, ITV 1
Virgil van Dijk, Georginio Wijnaldum (Netherlands)
– England (H), Friendly – March 23, 7.45pm, ITV 1
– Portugal (N), Friendly – March 26, 7.30pm, Not on UK TV
Harry Wilson, Ben Woodburn (Wales)
– China (N), China Cup – March 22, 11.35am, BBC Two Wales
– Uruguay (N), China Cup – March 26, 11.35am, BBC One Wales
Simon Mignolet, Divock Origi (Belgium)
– Saudi Arabia (H), Friendly – March 27, 7.45pm, Not on UK TV
Roberto Firmino (Brazil)
– Russia (A), Friendly – March 23, 4pm, FreeSports
– Germany (A), Friendly – March 27, 7.45pm, BT Sport 2
Sadio Mane (Senegal)
– Uzbekistan (N), Friendly – March 23, 4pm, Not on UK TV
– Bosnia & Herzegovina (N), Friendly – March 27, 7pm, Not on UK TV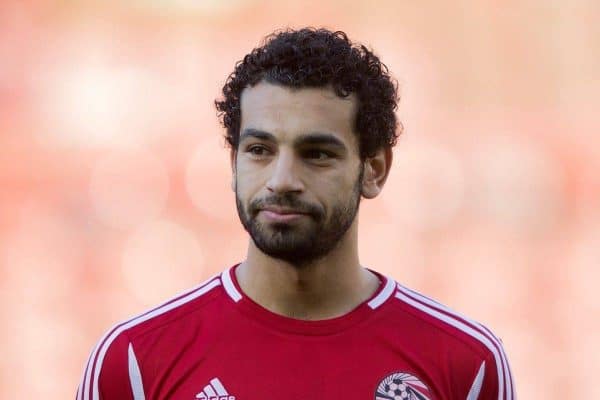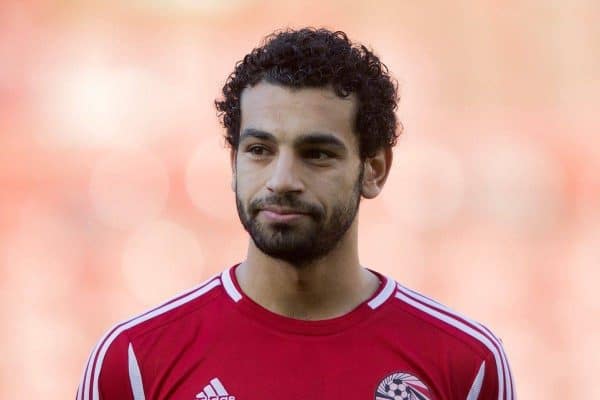 Mohamed Salah (Egypt)
– Portugal (N), Friendly – March 23, 7.45pm, Not on UK TV
– Greece (N), Friendly – March 27, 7pm, Not on UK TV
Andrew Robertson (Scotland)
– Costa Rica (H), Friendly – March 23, 7.45pm, Sky Sports Football
– Hungary (A), Friendly – March 27, 7pm, BBC One Scotland
Emre Can (Germany)
– Spain (H), Friendly – March 23, 7.45pm, BT Sport 3
– Brazil (H), Friendly – March 27, 7.45pm, BT Sport 2
Ragnar Klavan (Estonia)
– Armenia (A), Friendly – March 24, 2pm, Not on UK TV
– Georgia (A), Friendly – March 27, 4pm, Not on UK TV
Marko Grujic (Serbia)
– Morocco (N), Friendly – March 23, 7.30pm, Not on UK TV
– Nigeria (N), Friendly – March 27, 8pm, Not on UK TV
Liam Millar (Canada)
– New Zealand (N), Friendly – March 24, 3pm, Not on UK TV

Trent Alexander-Arnold, Ovie Ejaria, Dominic Solanke (England U21s)
– Romania (H), Friendly – March 24, 5.15pm, BT Sport 2
– Ukraine (H), Euro U21 Qualifier – March 27, 6pm, BT Sport 1
Caoimhin Kelleher, Corey Whelan (Republic of Ireland U21s)
– Iceland (H), Friendly – March 22, 7.30pm, Not on UK TV
– Azerbaijan (H), Euro U21 Qualifier – March 27, 7.30pm, Not on UK TV
Kamil Grabara (Poland U21s)
– Lithuania (H), Euro U21 Qualifier – March 27, 5pm, Not on UK TV
Adam Lewis (England U19s)
– Hungary (N), Euro U19 Qualifier – March 21, 1pm, FreeSports
– Latvia (N), Euro U19 Qualifier – March 24, 1pm, FreeSports
– Macedonia (A), Euro U19 Qualifier – March 27, 1pm, FreeSports
Elijah Dixon-Bonner, Curtis Jones (England U17s)
– Brazil (N), Friendly – March 23, 2pm, Not on UK TV
– Brazil (N), Friendly – March 26, 2pm, Not on UK TV