It has been a strong last five matches for Liverpool, but which individual has stood out the most? We take another look at the form guide.
The Reds are flying at present, with last Saturday's 5-0 win over Watford yet another goal-fest provided by Jurgen Klopp's side.
Liverpool find themselves third in the Premier League and in the Champions League quarter-finals, ahead of what should be a fascinating end to the season.
Having again looked back through our Player Ratings archive, as we did last month, we have discovered who Liverpool's best players have been in the last five games: Watford (H), Man United (A), Porto (H), Newcastle United (H) and West Ham (H).
Here are the top five…
(NB: Players must have featured in at least three of the five games to be in contention.)
5. Sadio Mane – 6.8 (out of 10)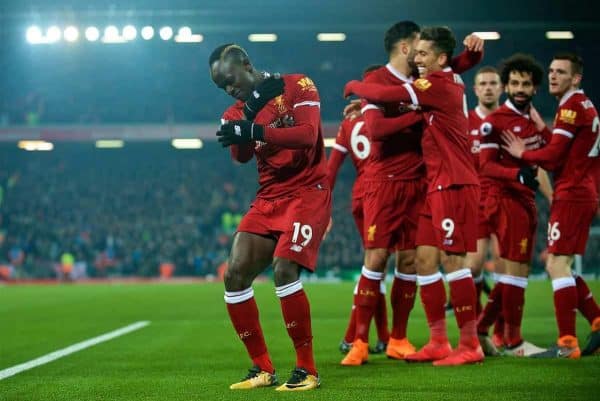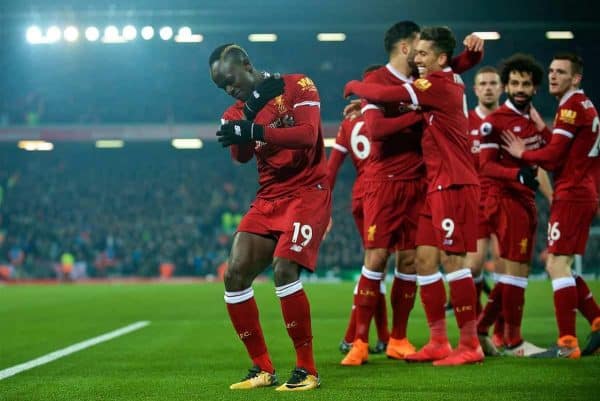 Sadio Mane may not have hit the heights of last season, but he is still contributing heavily, both in terms of numbers and all-round impact.
The freakish form of Mohamed Salah and Roberto Firmino has also made him look less effective than he actually is, and recent ratings suggest that he has been Liverpool's fifth-best performer since the visit of West Ham.
He was very effective in the two routine home league wins against David Moyes' side (7/10) and Newcastle (8/10), scoring in both games, and despite a minor dip he returned to form against Watford (7.5/10).
The only disappointing display was at United (5/10), when his touch seemed to evade him.
4. Virgil van Dijk – 6.87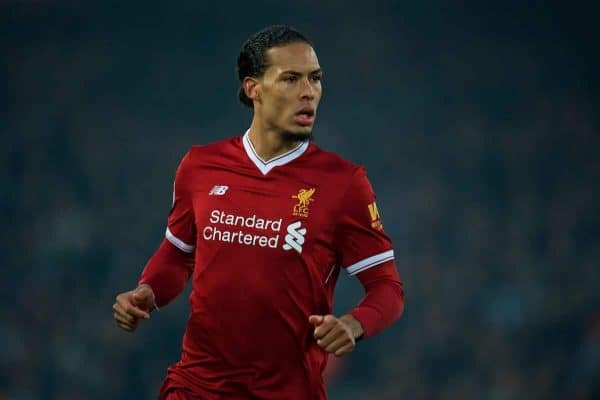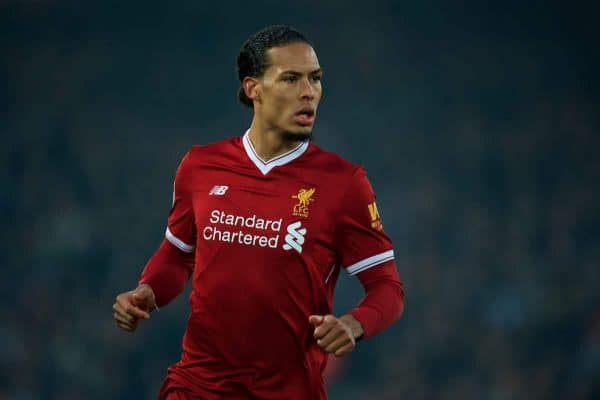 As each match passes, the more imperious Virgil van Dijk looks, with Liverpool's record signing appearing every bit a £75 million centre-back.
The last month has been highly impressive for the large part, although he hasn't been tested a huge amount.
The one time he was, against United, he suffered an off day (5/10), but defensive team-mates Dejan Lovren and Trent Alexander-Arnold were far more culpable.
Van Dijk cruised through the wins over West Ham (7.5/10), Newcastle (8/10) and Watford (7/10), and has made such a huge difference to the Reds' much-criticised defence.
3. Roberto Firmino – 7.7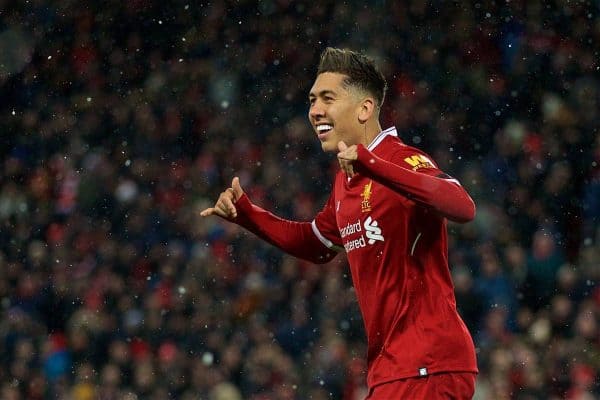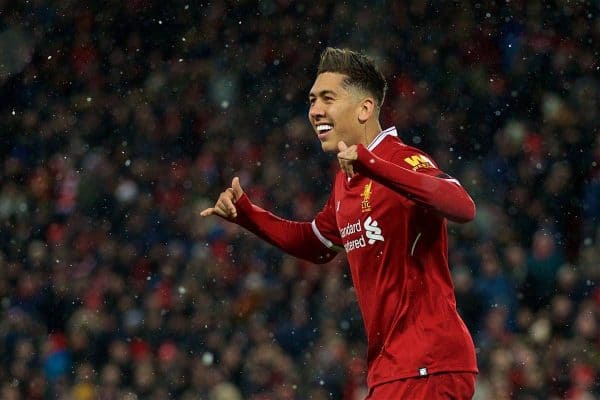 Were it not for Salah doing his best Lionel Messi impression, we would be talking even more about the genius of Firmino this season.
The 26-year-old is playing comfortably the best football of his career, and his influence and importance to Liverpool is truly enormous.
Firmino's magic has been on show in the last five matches, with his lowest rating a six out of 10 in the bordering on dead-rubber against Porto.
A no-look finish at home to West Ham (9/10) was added to by a delightful flicked effort against Watford (9/10), and he was one of the few to show up at Old Trafford (7/10).
Twenty-three goals, 13 assists and so much more.
=1. Andrew Robertson – 7.75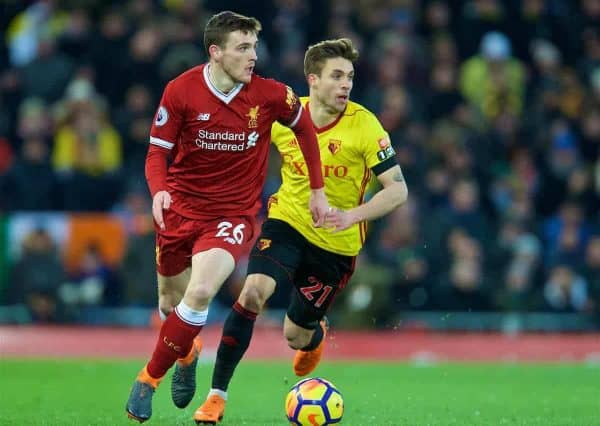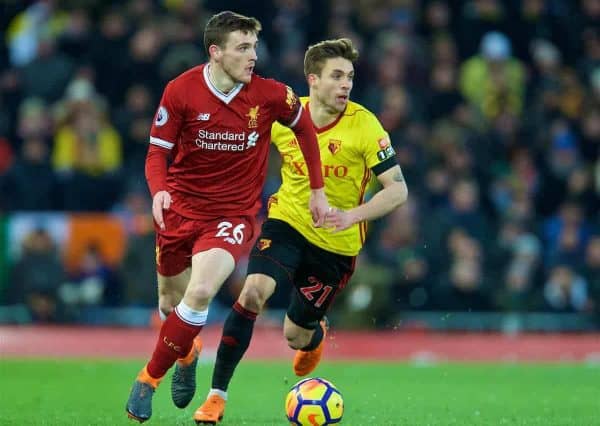 If ever you wanted to realise how good Andrew Robertson has been for Liverpool, you only have to look at the consistency of his ratings.
The Scot topped the pile this time last month, and incredibly he has matched the phenomenal Salah since the 4-1 victory over West Ham.
Nobody was expecting Robertson to be this good, but he is offering vast amounts both going forward and defensively.
Two nine-out-of-10 performances against the Hammers and the Hornets caught the eye in particular, but he was steady in the matches against Newcastle (7/10) and United (6/10) too.
Klopp's found a gem in Robertson.
=1. Mohamed Salah – 7.75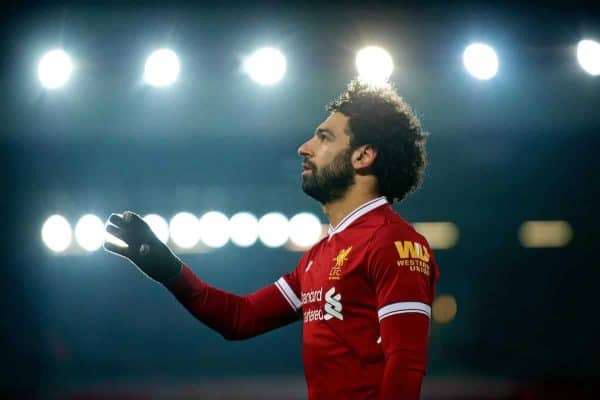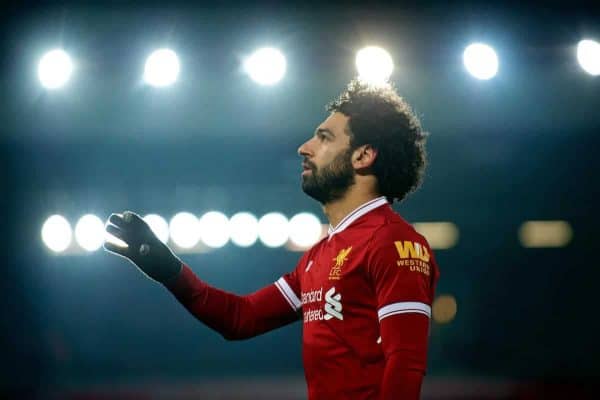 What more can you say about this man?
Salah is producing one of the all-time great individual seasons at Anfield, finding the net 36 times in 41 games, proving unplayable most weeks.
He has showed no sign of slowing up in the last month, with West Ham (7.5/10) and Newcastle (8.5/10) initially feeling his goalscoring wrath on Merseyside.
The Egyptian was thwarted by United (5/10), in what was one of his more disappointing games for Liverpool, but he roared back in remarkable fashion at Anfield.
Salah's four goals at home to Watford brought back memories of Luis Suarez against Norwich City in 2013/14, and the Hornets' defence were powerless to stop him.
It was footballing genius on show, and it deservedly earned him a perfect 10-out-of-10 rating.
Without it, Robertson would have been No. 1 again!