The Premier League returns this weekend, in what could be a vital few days in the top-four battle as Liverpool head to Crystal Palace.
We have got through the boredom of the international week and can now enjoy wall-to-wall domestic action until the end of the season.
Liverpool romped to a 5-0 win over Watford in their last outing a fortnight ago, and three points at Palace on Saturday would be huge.
It is just one of 10 league matches taking place over the weekend—here's what you should, and should not, be keeping an eye on.
Ones To Watch: Palace vs. Liverpool & Chelsea vs. Spurs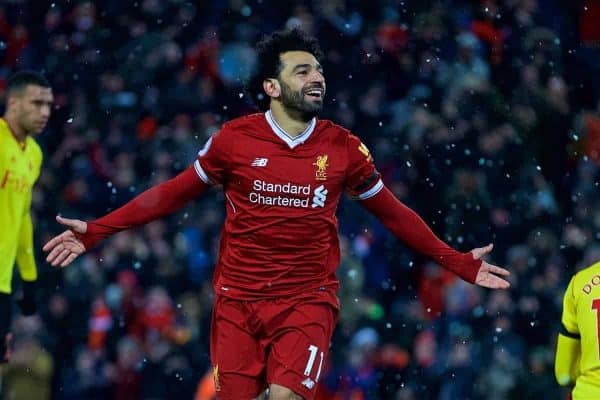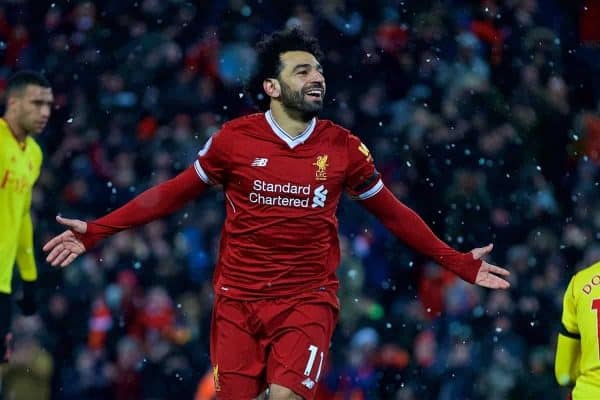 We've touched upon the Reds' trip to Selhurst Park already, and it unquestionably stands out as one of the two best games of the weekend.
Both sides have so much to play for, and another meeting with disastrous former Liverpool manager Roy Hodgson adds some extra spice to the occasion.
This isn't a fixture the Reds have enjoyed much of late—though more so at Anfield—and the vociferous home crowd will make life tough for Jurgen Klopp's side.
If Liverpool click, though, they will have for too much quality for a limited Palace outfit, with Mohamed Salah arguably Europe's most in-form player.
A win would take Klopp's men 10 points clear of Chelsea for the time being, albeit having played two matches more, which would really crank up the pressure on the Blues ahead of their mouthwatering clash with Tottenham.
The top-four hopefuls meet at Stamford Bridge on Sunday afternoon, with Antonio Conte's side five points adrift of their opponents and badly in need of a win.
Spurs are not known for their ruthless streak in big matches, but this is a wonderful opportunity to put Chelsea out of reach, and help out Liverpool greatly.
A Chelsea victory changes everything, however, especially if the Reds have come unstuck the day before.
One To Avoid: West Brom vs. Burnley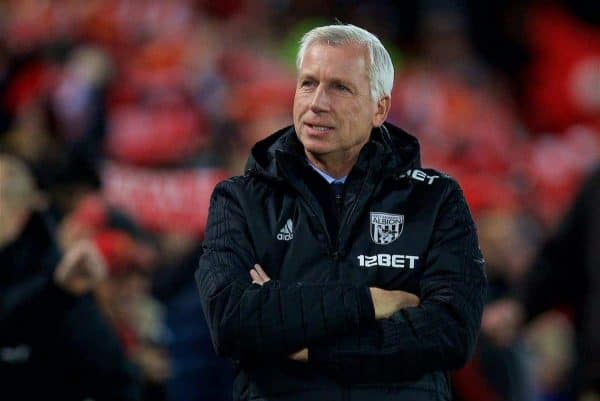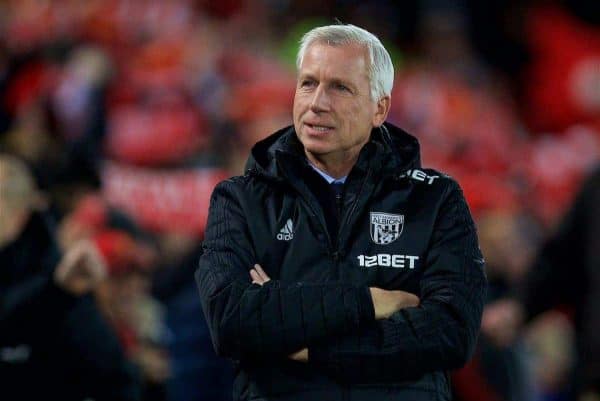 There are always crucial matchups by the time late March and early April arrive every season, but there can also be sleep-inducing dead-rubbers.
One of those takes place at the Hawthorns on Saturday, as all-but-relegated West Brom take on a Burnley team with very little to play for.
The Baggies have fallen away without a fight, and the 10-point gap between themselves and safety is almost impossible to claw back.
They are essentially playing for pride now, looking to take some momentum with them into the Championship.
Burnley are probably the dullest team to watch in the Premier League, along with Man United, so entertainment isn't exactly going to be the order of the day.
It could be a narrow win either way, but whatever happens, goals will be at a premium and the result will mean very little.
Potential Upset: Everton vs. Man City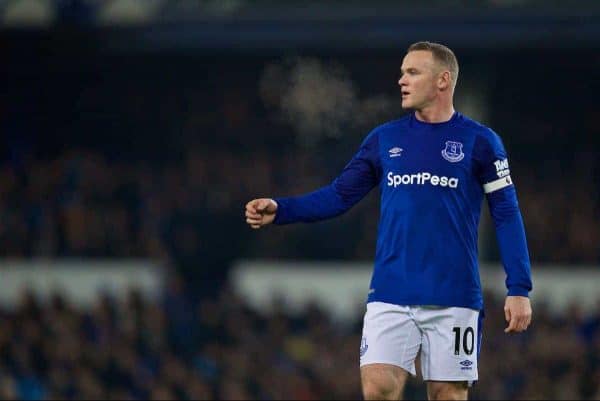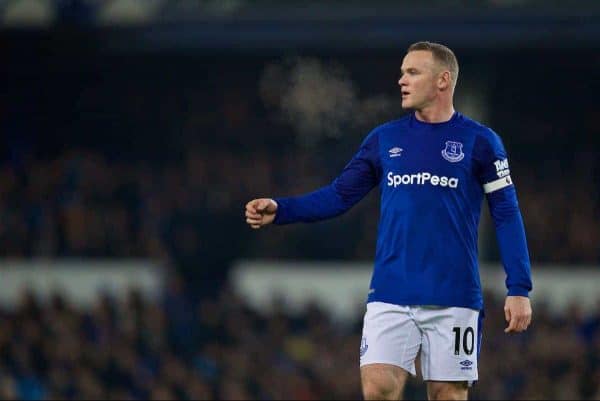 Don't worry, we don't think this could be an upset because of Everton's quality—it's all down to Man City and potentially resting players.
Pep Guardiola and his team are waltzing towards the title, and although winning every week remains the aim the Spaniard will have one eye on Wednesday's Champions League quarter-final first leg at Anfield.
Nobody is catching City in the league, so resting key men is a definite option, and something Everton could exploit on Saturday evening.
Goodison Park has also not been a happy hunting ground for the league leaders, with just two wins there in their last nine attempts.
Such is the quality in City's squad, and their relentless nature this season, they are still favourites to win, but dropped points would not be a shock.
They have bigger fish to fry against the better half of Merseyside.
Fixtures, UK TV Info & Predictions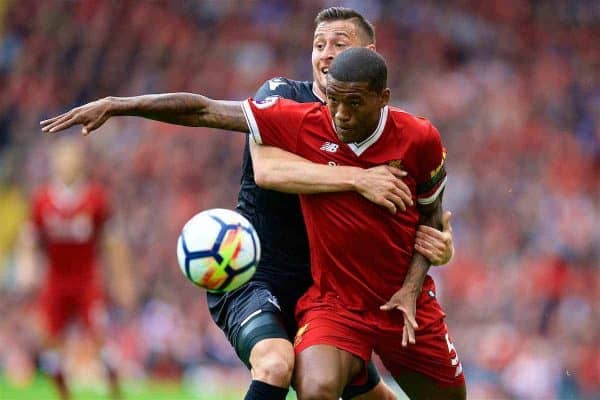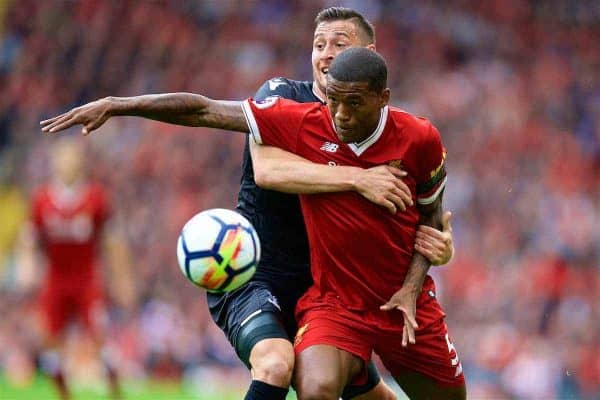 Saturday
Crystal Palace vs. Liverpool – 12.30pm, Sky Sports Main Event
Prediction: 1-2
Brighton vs. Leicester – 3pm
Prediction: 2-1
Man United vs. Swansea – 3pm
Prediction: 2-0
Newcastle vs. Huddersfield – 3pm
Prediction: 1-0
Watford vs. Bournemouth – 3pm
Prediction: 1-1
West Brom vs. Burnley – 3pm
Prediction: 0-1
West Ham vs. Southampton – 3pm
Prediction: 2-2
Everton vs. Man City – 5.30pm, BT Sport 1
Prediction: 1-1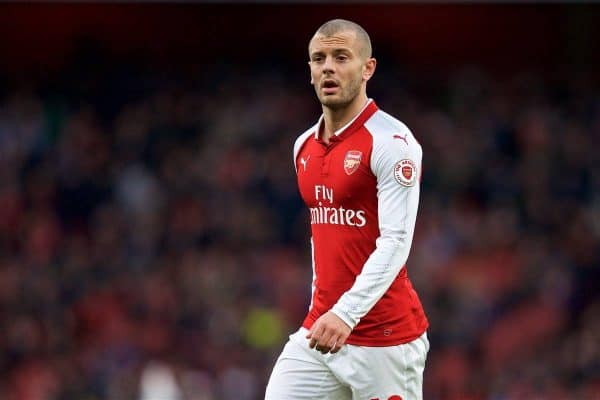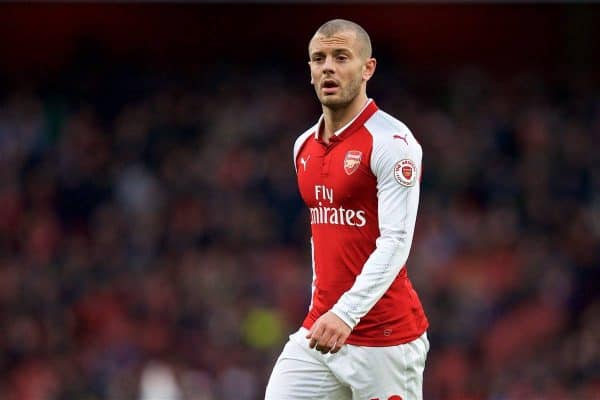 Sunday
Arsenal vs. Stoke – 1.30pm, Sky Sports Main Event
Prediction: 2-0
Chelsea vs. Tottenham – 4pm, Sky Sports Main Event
Prediction: 1-1