A match close to our hearts stands out in the Premier League this weekend, as the top four and relegation battles hot up more and more by the week.
Liverpool's excellent run of form carried on last Saturday, as they eased to a measured 2-0 victory at home to Newcastle United. Progression to the Champions League quarter-finals was then secured against Porto in midweek.
Elsewhere, Man City's march to the title continues, but their 1-0 win over Chelsea was only memorable because of the Blues' horrendously negative tactics.
Man United saw off Crystal Palace to stay second in the table above the Reds, Tottenham beat Huddersfield Town and Arsenal suffered another dismal result, this time at the hands of Brighton.
West Brom's loss at Watford sees them eight points adrift of safety, while Stoke City and Palace join the Baggies in the relegation zone.
There is a full weekend of top-flight action to look forward to; here's a look at the best, and worst, of it.
Ones To Watch: Liverpool vs. Man United & Chelsea vs. Crystal Palace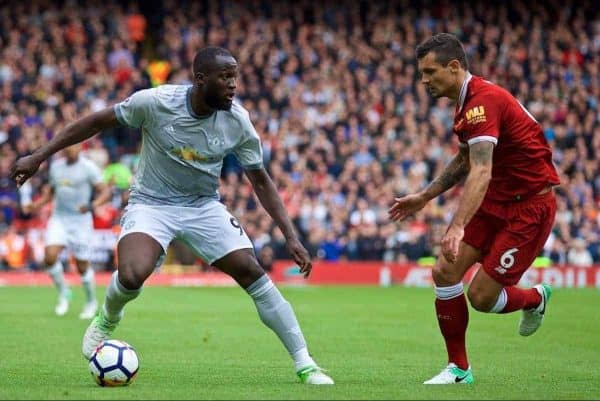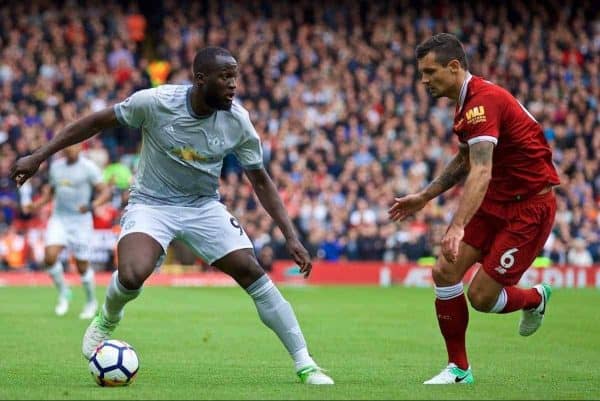 There's only one place to start this weekend, with English football's biggest fixture taking centre stage.
Liverpool head to Man United for a crucial clash at Saturday lunchtime, with second place and bragging rights both up for grabs.
In truth, these games have been very disappointing of late, with Jose Mourinho's negative tactics not helping, and the last four meetings have ended in draws.
This match could have a similar pattern to it, but Jurgen Klopp will be typically positive in his approach and will feel his attack can cause United huge problems.
Liverpool's bitter rivals have the knack of getting results, though, hence their league position, and they will be a real threat at Old Trafford.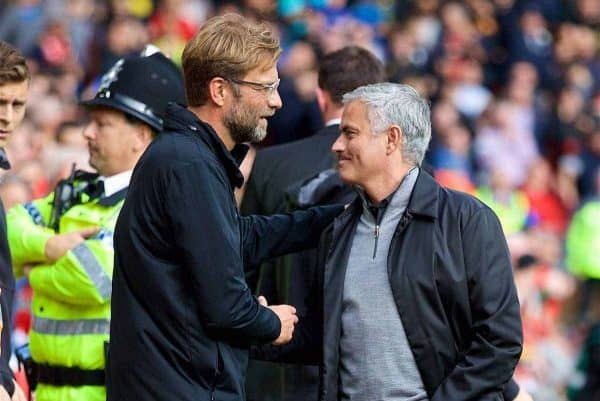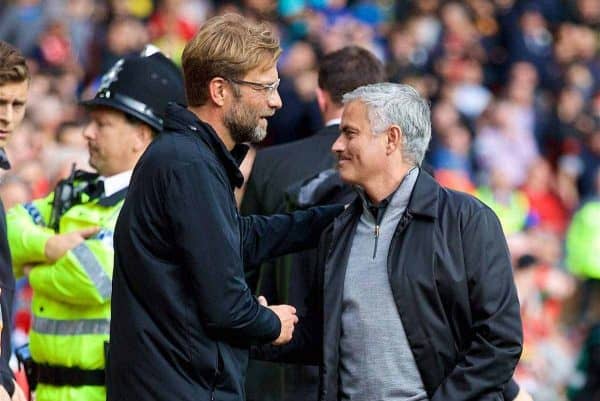 There is bound to be controversy and drama of some kind, and if the visitors can return to Merseyside with at least a point, it will be more than adequate.
Later on that afternoon, Chelsea host Palace, which could be more intriguing than it looks on paper.
Antonio Conte's tactics at City were deservedly lambasted, and it doesn't look as though all is well with the current Premier League champions right now.
They are in danger of being cut adrift in the top-four tussle, and if Roy Hodgson can do his former club a favour, that would be greatly appreciated.
There is lots resting on the match, and defeat for either team would damage their respective goals this season.
Ones To Avoid: West Brom vs. Leicester City & Arsenal vs. Watford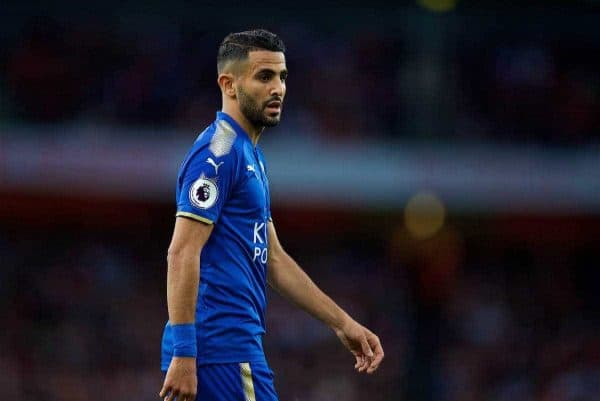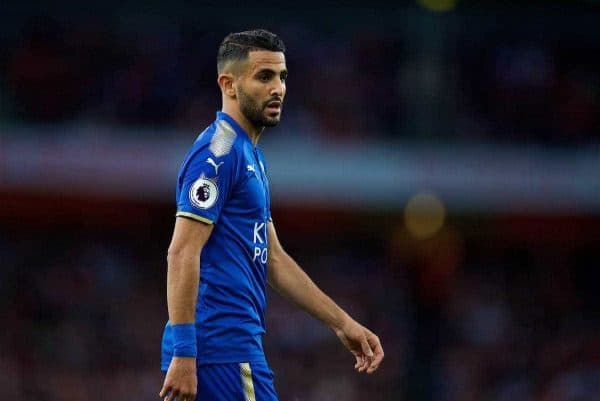 With every set of fixtures that pass, there will invariably be a couple of games that look completely irrelevant in the grand scheme of things.
The first of those this weekend is Leicester City's trip to West Brom, with the hosts all but doomed and the 2015/16 champions stuck in mid-table mediocrity.
It does have importance, given West Brom must win, but you could easily see it being an ugly game which ends in a share of the spoils.
The other match to miss involves Arsenal who, woefully, have nothing left to play for in the league in March.
The Gunners are a shambles—how is Arsene Wenger still in charge?—and they welcome an all-but-safe Watford side to the Emirates on Sunday.
If Arsenal win it will make no difference to the current situation, both on and off the pitch, so it is a match with very little riding on it.
Do something more productive with your Sunday lunchtime!
Potential Upset: Bournemouth vs. Tottenham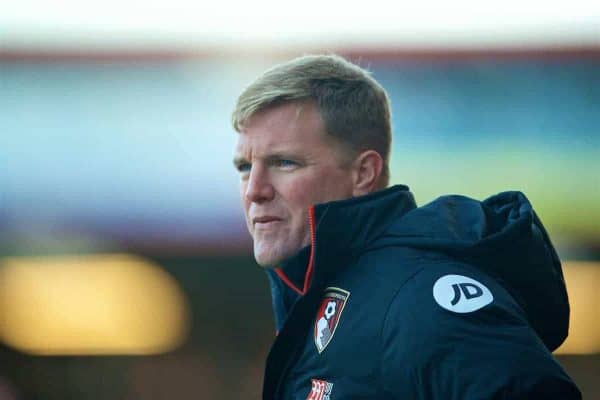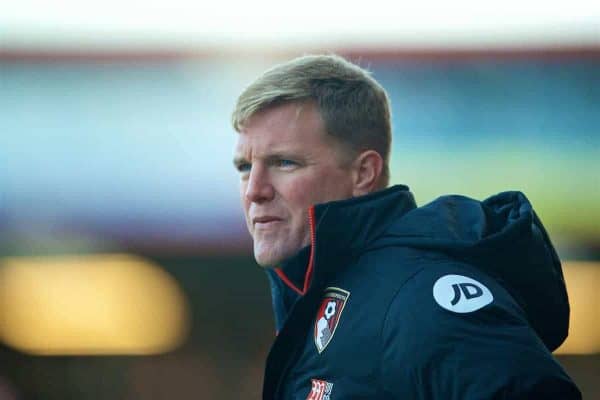 Tottenham are a long way from the spineless side they used to be and they are growing all the time under the impressive Mauricio Pochettino.
Champions League elimination at the hands of Juventus was a bitter blow, however, so confidence won't be too high going into the weekend.
Their physical exertions against the Serie A giants will have taken its toll, too, and they might not be at their sharpest away to a tricky Bournemouth team.
Trips to Dean Court are never the easiest to overcome, even though Liverpool made light of work of the Cherries in December, and Spurs will have to play well to win.
A Sunday afternoon game in front of the Sky cameras could also help Bournemouth raise their level, and it would not be a shock if they got something from the game.
From a Reds perspective, let's hope they walk away with all three points.
Fixtures, UK TV Info & Predictions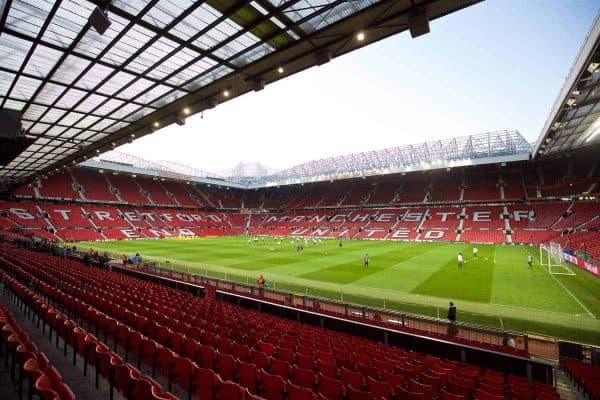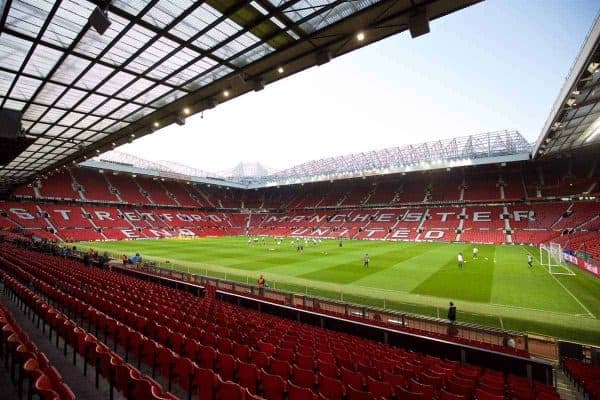 Saturday
Man United vs. Liverpool – 12:30pm, Sky Sports Main Event
Prediction: 1-1
Everton vs. Brighton – 3pm
Prediction: 1-1
Huddersfield vs. Swansea – 3pm
Prediction: 2-1
Newcastle vs. Southampton – 3pm
Prediction: 1-0
West Brom vs. Leicester – 3pm
Prediction: 1-1
West Ham vs. Burnley – 3pm
Prediction: 1-0
Chelsea vs. Crystal Palace – 5:30pm, BT Sport 1
Prediction: 2-1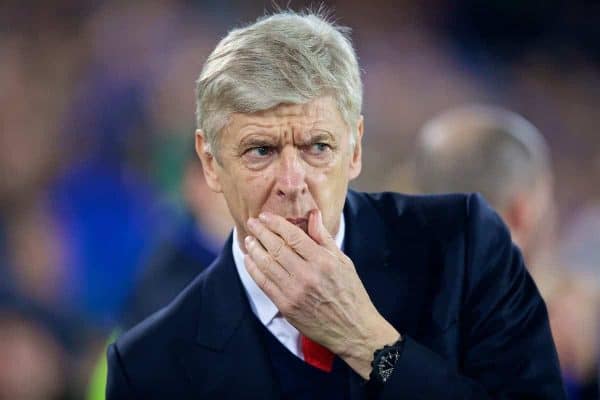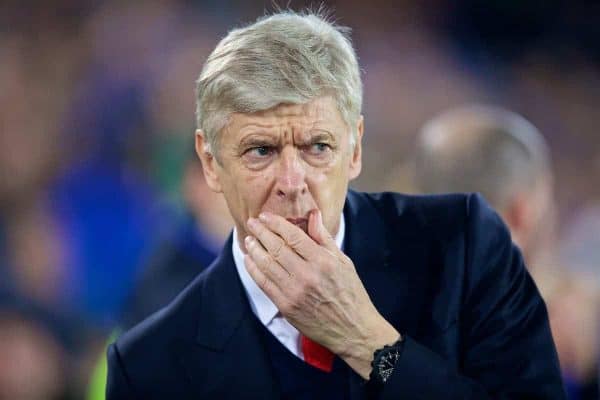 Sunday
Arsenal vs. Watford – 1:30pm, Sky Sports Main Event
Prediction: 2-0
Bournemouth vs. Tottenham – 4pm, Sky Sports Main Event
Prediction: 2-2
Monday
Stoke vs. Man City – 8pm, Sky Sports Main Event
Prediction: 0-3