Liverpool completed the elimination of Porto with a bore draw at Anfield to make the Champions League quarter-finals with a 5-0 aggregate win.
Liverpool 0-0 Porto (5-0 agg)
Champions League Last 16 Second Leg, Anfield
March 6, 2018
---
Professional Job Complete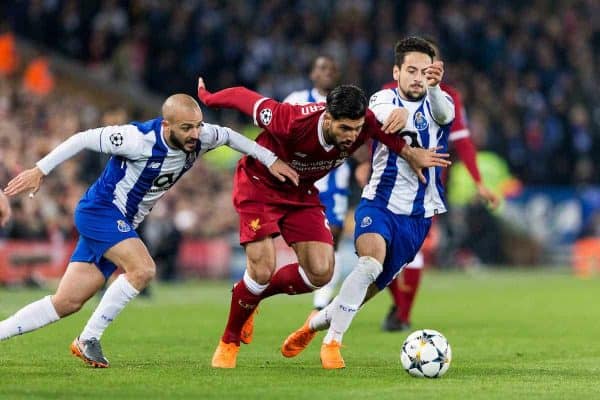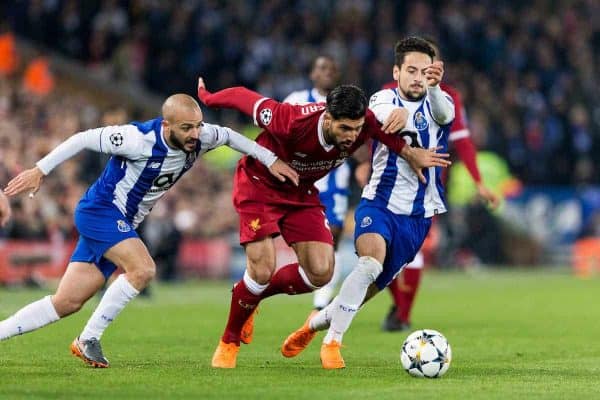 The buildup to the second leg was dominated by warnings from Jurgen Klopp and Jordan Henderson to avoid complacency and beware of the Porto backlash.
And it's fair to say those demands were acted upon as the Reds retained composure to not only finish the job, but do so in the most stress-free way.
Klopp said the game would be a big test of his side's mentality and he will be pleased with the attitude displayed as Liverpool barely gave their Portuguese opponents a sniff of a route back.
Loris Karius made one save all game as Liverpool dealt with a potentially awkward tie professionally, producing a controlled if unspectacular display of no fuss to get the job done.
A big positive was also that the Reds seemingly came through with no injury concerns, giving Klopp a competitive and healthy squad for some vital upcoming league games.
Though there was naturally a drop in performance as a result of a rotated team, the Reds' efficiency to complete the task is what will please Klopp most on the night.
Some Good Changes, But Also Some Risky?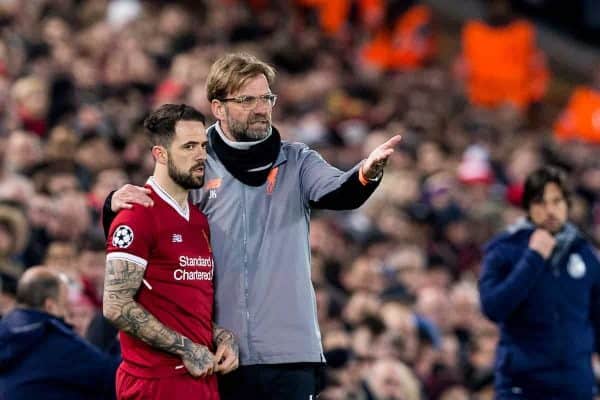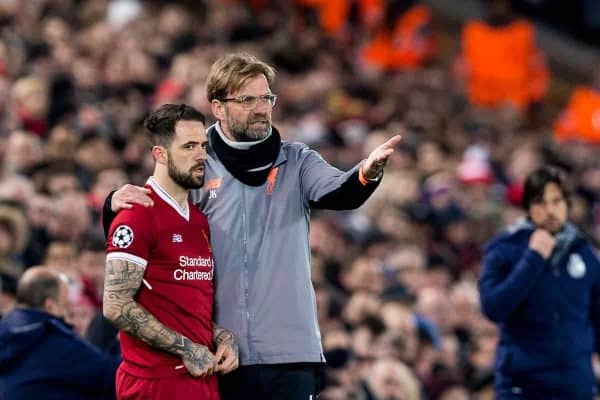 It was fully expected Klopp would make changes despite having insisted he would not rest players ahead of Saturday's Old Trafford clash, and the boss made five on the night.
A welcome evening off was provided for Virgil van Dijk but it is perhaps frustration that the Dutchman was the only big gun to receive a full rest.
Such was Porto's intention to simply avoid another thrashing and Liverpool's desire for as easy a night as possible, Klopp could have made wholesale changes to preserve more key men.
There was no need for Roberto Firmino to be anywhere near the squad, with Danny Ings capable for such an occasion, while one of Henderson or Emre Can could also have been left out with a slight formation change.
Introducing speedster Mohamed Salah late on was the most needless risk however, and though it thankfully didn't backfire, that Klopp even took the chance was a surprise.
Needlessly risky, but continuity has at least been maintained on the whole.
Oxlade-Chamberlain's Growing Importance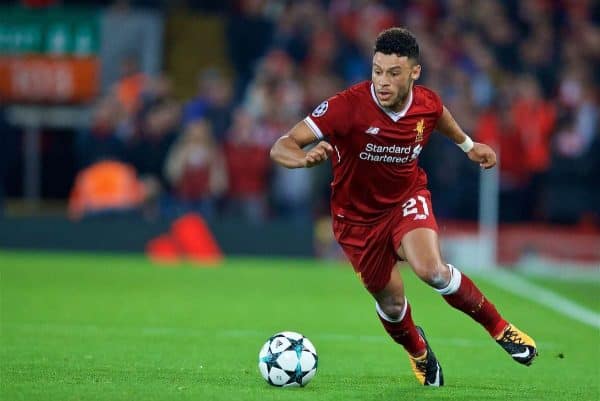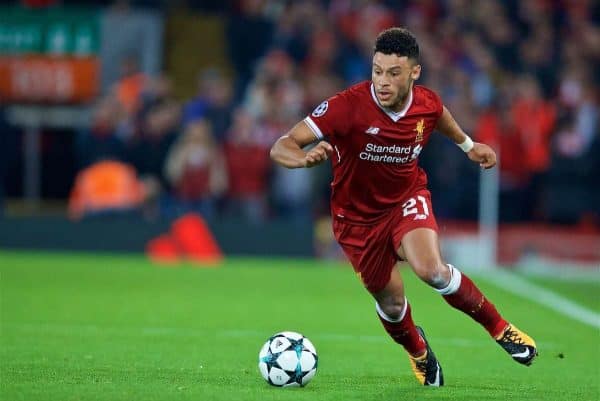 It wasn't a night that we were going to learn much, but one thing this tie did show was the growing importance and influence of one increasingly impressive midfielder.
While the Henderson, Emre Can and James Milner trio was more than enough on the night, this selection left the Reds short of a natural attacking-minded driving force that Alex Oxlade-Chamberlain brings.
His athleticism and desire to break from midfield to join attacks was illustrated, as the Reds lacked the injection to turn stable possession into blistering attack that has become a prominent feature of Oxlade-Chamberlain's game.
Perhaps the biggest indication of his developing importance was that Klopp gave the 24-year-old a full night off ahead of Saturday's clash with Man United at Old Trafford.
Thankfully this should mean Oxlade-Chamberlain is fully fit and recharged to provide his much-needed dynamism against Jose Mourinho's side.
Push For Second Can Drive European Pursuit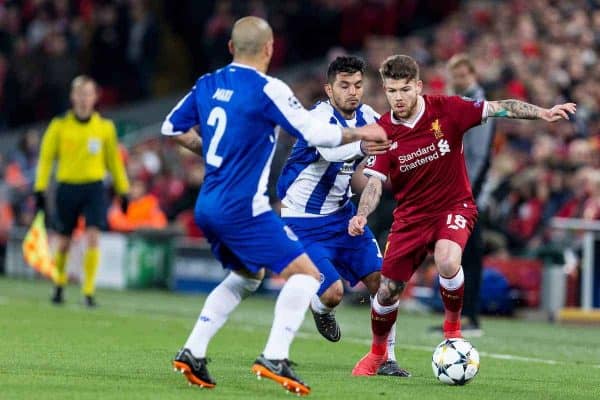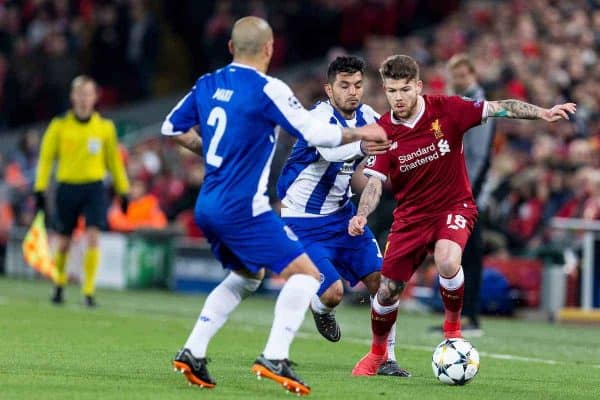 Liverpool now play three league games before the Champions League recommences, with trips to United and Crystal Palace either side of Watford's Anfield arrival.
All three fixtures will be tough in their own way—United naturally more than the other two—but each is undoubtedly winnable.
Klopp's side therefore have a big opportunity to really force the push for second place and further tighten grip on a top-four spot ahead of the European restart in early April.
Doing so by collecting a healthy points tally—seven from nine would be pleasing—would keep the Reds in a strong league position, which would help maximise increasing hopes of a serious Champions League challenge.
A good return from the three games would increase Liverpool's ability to pursue European glory as the Reds could concentrate more fully on it safe in the knowledge that top four is almost secured.
The key to this is continuing the excellent winning form in these next three matches, and what better place to start than at Old Trafford.
Reds Have No One to Fear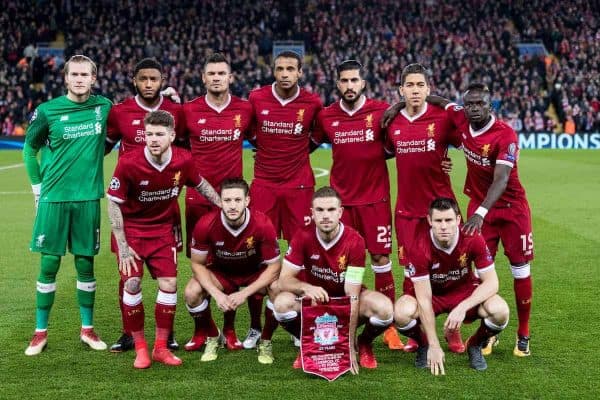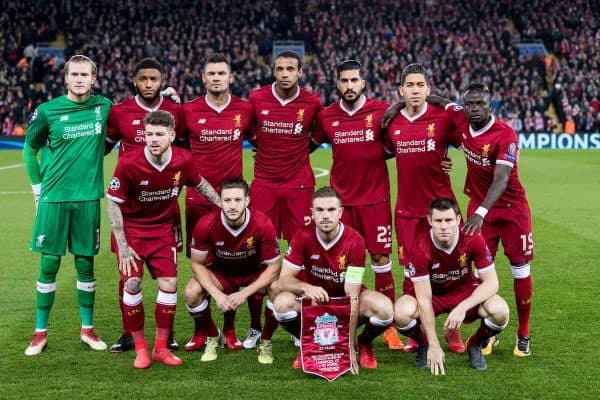 With a place in the last eight now confirmed the business end of the Champions League is now underway, and it certainly feels great to be back.
Reaching the latter stages is just reward for a solid group stage and stunning last-16 showing, and even if this is our first time here for nine years and quality now steps up, performances so far mean the Reds should fear no one.
Liverpool's attacking power and goalscoring quality—with more goals than any side in the competition—combined with how Klopp's side are becoming an increasingly complete unit makes us a force to be reckoned with.
Not one single potential opponent will want to come up against this fearless Reds side, and at the same time there is not one team Liverpool should want to avoid.
Bring on next Friday's draw.