Liverpool head to Old Trafford for the 200th meeting between the two clubs in all competitions. Here's all the pre-match stats ahead of the game.
Liverpool have won just 16 of 84 meetings at Old Trafford between the two north-west rivals, with United winning 42 and the other 26 being draws.
Overall, the Reds have 55 victories, with United coming out on top 67 times, with 47 draws – which has been the result in the last three meetings between the two sides.
Earlier this season the teams played out a second successive goalless draw at Anfield, while the Old Trafford clash last season produced a 1-1 stalemate with James Milner's first half penalty being cancelled out by Zlatan Ibrahimovic's 84th minute equaliser.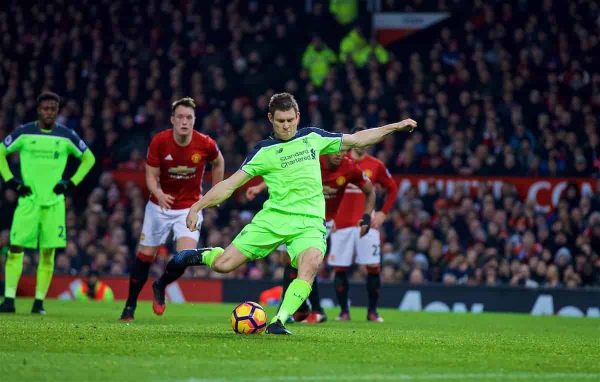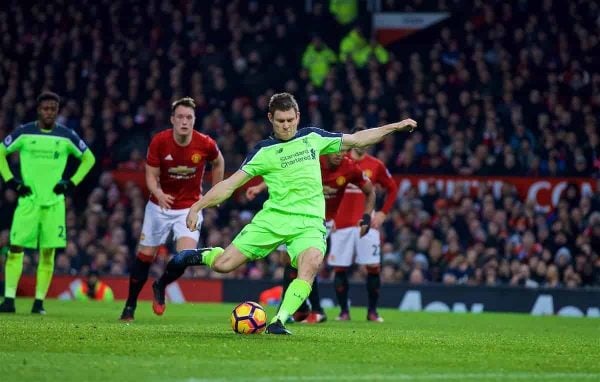 Including the Europa League game at Old Trafford in 2016, the last four meetings between the sides home and away have ended in a draw.
Reds at Old Trafford
The Reds have won five times in the Premier League era in 25 visits – losing 15. The victories have all come in the last 17 trips to Old Trafford.
The last goalless draw at Old Trafford between the teams was played out in October 1991. Since then the 25 league clashes have produced at least one goal in each.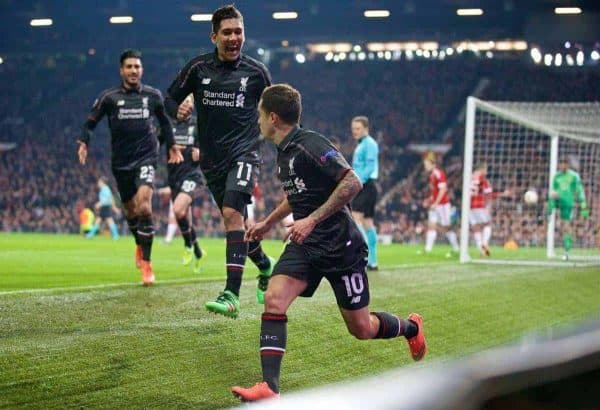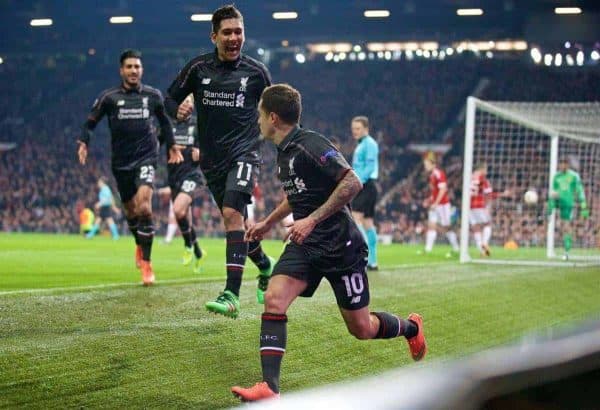 Last season's draw was the first between the teams at Old Trafford since March 2000.
Overall, Liverpool have won 16 times on this ground in the league in 84 visits.
Liverpool have lost more times at Old Trafford in the Premier League era (15) than at any other venue.
Liverpool's last 2 wins at Old Trafford have come in the month of March – 2014 (3-0) and 2009 (4-1).
United have won 6 of the last 8 Old Trafford league meetings and 10 of the last 13.
Going For Six
Should Liverpool win or draw this game it will be the first time since January 2002 they have remained unbeaten for a sixth successive game against United in all competitions.
The Reds have kept five clean sheets in the last 35 league clashes with United at Old Trafford and only one in the last 13 on the ground.
The last 10 league meetings at Old Trafford have produced 34 goals.
Four Years Ago
The Reds have scored more than once in only one of the last 13 league games with United – the 3-0 victory at Old Trafford in March 2014.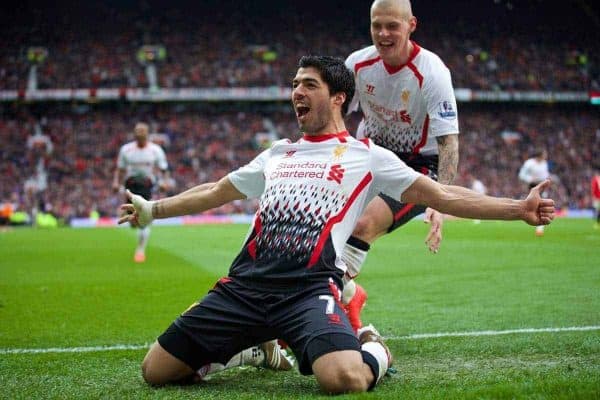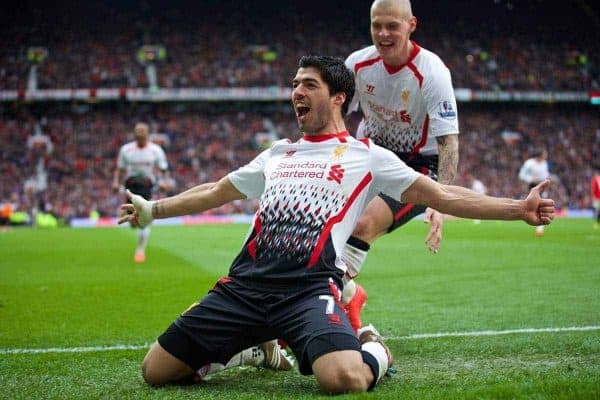 Only two men survive from Liverpool's 18-man squad that day are still at Anfield and available – Jordan Henderson and Simon Mignolet.
Seeing Red
There have been seven red cards issued to Liverpool players against United in the Premier League – Michael Owen, Danny Murphy, Sami Hyypia, Javier Mascherano (twice) Jonjo Shelvey and Steven Gerrard. Three of those have came at Old Trafford.
Salah targetting Suarez
Mo Salah has scored 11 league goals away from home this season. The club record in the Premier League is held by Luis Suarez (14 in 2013-14). Only the Uruguayan (who also scored 12 in 2012-13) has netted more than Salah in this era.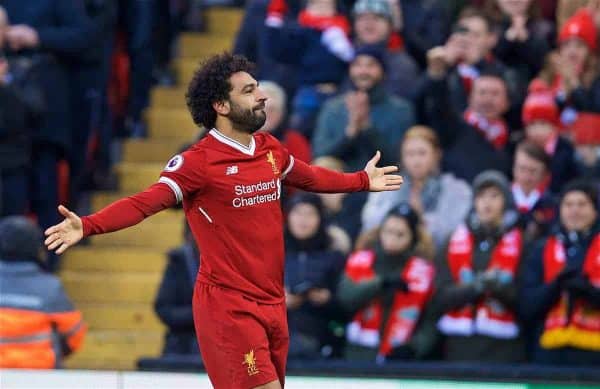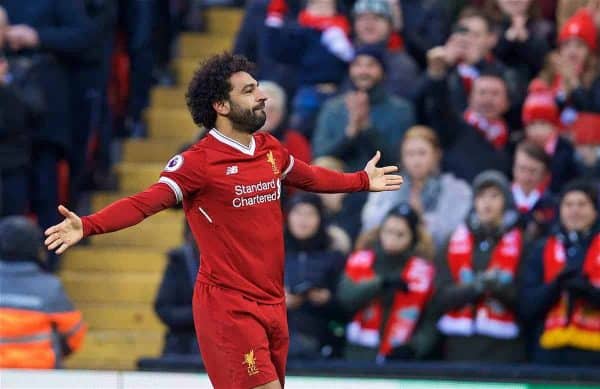 Should Salah score he will be the first Liverpool man ever to score in 20 Premier League games in a season and only the third different player to score 25 Premier League goals in a single campaign for the club.
The others were Luis Suarez (31 in 2013-14) and Robbie Fowler – who did it twice (28 in 1995-96 and 25 in 1994-95).
Klopp vs Mourinho
Jurgen Klopp has lost one of his eight matches as a manager against Jose Mourinho, winning three and drawing four.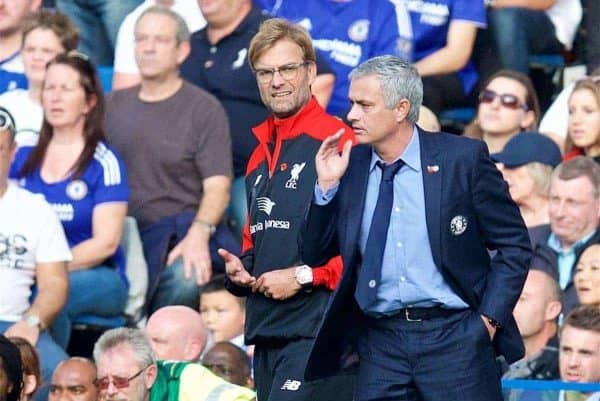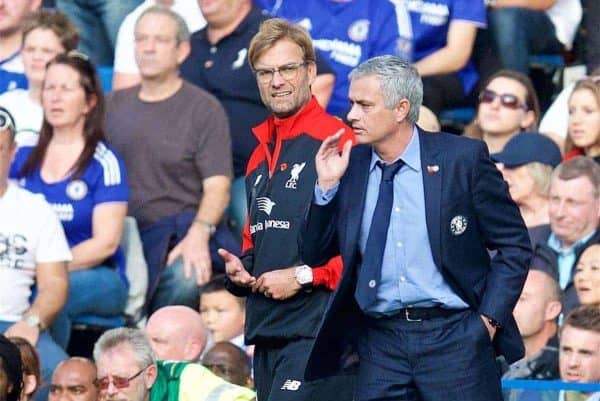 Since Klopp took charge of Liverpool the Reds have failed to score against United three times – more than against any other team in league games.
In 26 games in league and cup as a manager against Liverpool, Jose Mourinho has won 11, drawn 9 and lost 6. In the Premier League he has lost 2 of 15, winning 8.
In 11 home games against Liverpool Mourinho has lost just one – 2 seasons ago when Jurgen Klopp's Reds won 3-1 at Stamford Bridge.
However, he has lost to the Reds at Old Trafford, in the F.A. Cup Semi-Final of 2006 while with Chelsea.
Jose Mourinho has not beaten Liverpool in his last 5 meetings – all in the league – although 4 have been drawn. His last win came at Anfield in November 2014 (2-1).
In 15 league clashes with Liverpool during his career his teams have conceded just 11 goals, while the three meetings while with United have produced a total of three goals.
* All stats thanks to LFC club statistician Ged Rea.