Liverpool and Man United meet in the Premier League at Old Trafford this weekend, and a tight contest is being predicted.
The Reds take on their bitter rivals on Saturday lunchtime, with second place up for grabs, as well as the usual bragging rights.
The two sides played out a dour 0-0 draw at Anfield earlier in the season, and a more entertaining contest this time around wouldn't go amiss.
Liverpool have only won once at Old Trafford since 2008/09, which says everything you need to know about how tough the match will be.
Ahead of the much-anticipated clash, we spoke to John Ashton (@thedoveman1982) from United We Stand magazine and podcast (@UWSmag), in order to hear his views on both sides' seasons and Saturday's game.
When we last spoke in October, Man United had dropped just two points in their first seven Premier League games and looked ominous. They still sit second in the table, but how content are you with the season so far?
I'd be lying if I said the season has panned out as I hoped after last time we spoke.
It seems we got a little carried away with our start after a favourable fixture list, and although we would all acknowledge that we've been some distance short of winning the Premier League, most United fans thought we would be in a title race right now.
Of course, you have to give credit to the points total that them lot across town have amassed but there have still been plenty of stupid points dropped by United, most notably the six we dropped over Christmas in the three games against Leicester, Burnley and Southampton.
We left ourselves too much to do after that. In any other season, we'd be right up there but that feels like little consolation right now.
I guess we should be pleased there's been progress points-wise, but the league campaign just feels a little flat now, and attentions have turned to the Champions League and the FA Cup now that there's quite a gap between us and fifth place.??
So much is made of Jose Mourinho's style of play, and the entertainment vs. winning argument. What's your take on it all? Are you happy with him?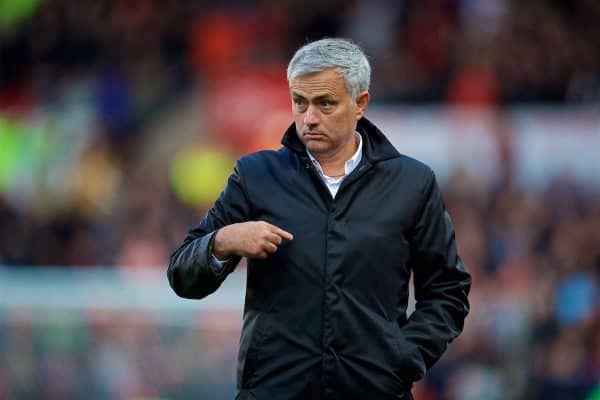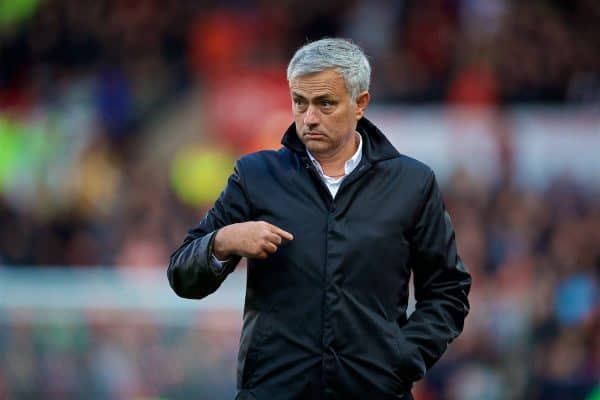 I'm torn on this one. I like Jose Mourinho and the general feeling is that we are heading in the right direction. There have certainly been improvements this season results wise, if not in performances.
His style of football has come in for some criticism, which has been exaggerated considering the utter dross we put up with for two years under Louis van Gaal, who didn't receive a fraction of the grief Mourinho does.
Mourinho's team is functional, it's tough to beat and it gets the job done. Is that enough long-term? Most definitely not. Should it be more fun to watch considering the money spent? Certainly. But there have been plenty of decent performances, too.
We've scored four in a game on nine occasions this season. His reputation means that poor performances are highlighted much more than the good ones, though.
Most United fans recognise that it wouldn't be an overnight job to sort out the mess left by the previous incumbents. There's still an awful lot of shit in the squad.
Some things are frustrating, though. Prior to coming to your place earlier in the season, the team was flying and you had some defensive issues. A 0-0 draw wasn't a bad result, but it just seemed to knock the wind out of our sails.
It was as if the players thought Mourinho didn't trust them enough to go there and play. We'd scored 33 goals in 11 games and then only 48 in the next 31.
The complete opposite happened at Spurs recently where the team had built up some momentum again, and then he picked a baffling overly attacking team selection and we were torn to shreds.
For someone who has made a living out of winning the big games, his approach to the away games against the top teams has been confusing at times, and he hasn't really found a balance.
I still feel like we don't have any real identity. We just seem to wing it from game to game.
Who have been United's three best players this season? To refresh your memory, you went for Phil Jones, Nemanja Matic and Romelu Lukaku back in October.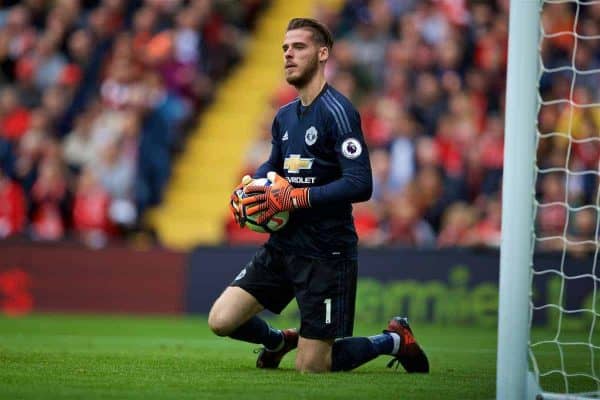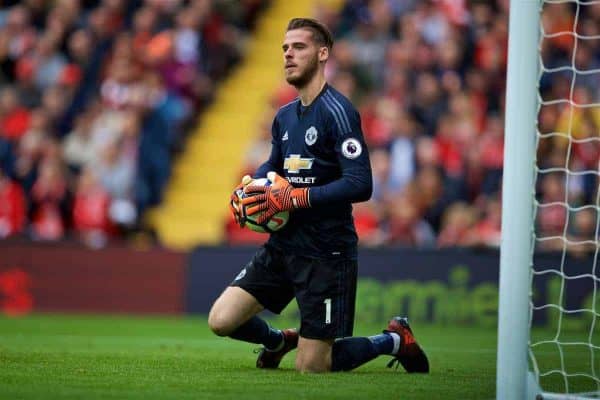 I'm loath to answer this question – last time I did, Phil Jones got injured (surprise, surprise), Romelu Lukaku scored four times in three months and Nemanja Matic suddenly looked like he had lead in his boots, and until recently, looked awful after such a promising start.
So I'm worried who I'm going to curse here.
Depressingly, our Player of the Season is without question David de Gea again for the fourth time in five years. Plenty think he's the best goalkeeper we've ever had, which is some praise considering two of the greatest to ever play the game have worn that shirt.
It is, however, always amusing when I read "Where would they be but for De Gea?". Well yes, that's how football works. You take your best players out and your team isn't as good.
I'm struggling after that. There's very few that have been outstanding – we've just had lots of seven-out-of-10s.
I'll go with Jesse Lingard. He's not everyone's cup of tea and he's certainly limited as a footballer, but he has terrific energy about him and a great eye for goal. It's been a while since we had a midfielder who had scored 13 goals by March.
The last player is tough. Plenty have had good spells – Paul Pogba, Anthony Martial, Marcus Rashford and Jones have had their moments – but I'll stick with Lukaku simply because he's bounced back from a tough spell in the middle of the season and started scoring goals again.
He's another player who is limited ability-wise, but if you create the chances for him, he generally puts them away. He's on track to score 30 in his first season which isn't a bad effort. There's plenty to work on, though.
What have you made of Liverpool this season? Do you see a side improving all the time or one that is being overrated?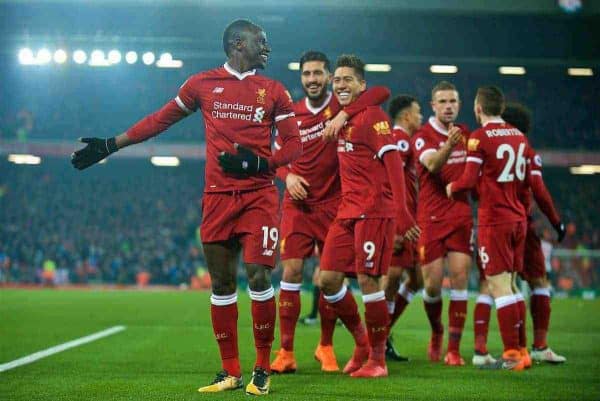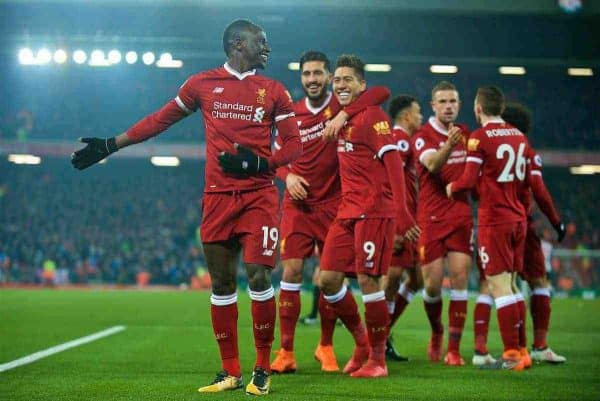 I said last time I spoke to you that I thought Liverpool would continue to entertain under Jurgen Klopp but fall short when the trophies are dished out.
Although I still think that's the case, you've done better than I thought you would do, particularly considering the loss of Philippe Coutinho.
I think it is a team that is improving all the time, and Mohamed Salah has obviously been an incredible signing. You're still a couple of players short, and still lack a little bit of game management at times. Klopp likes to entertain, but you've lost leads in games that would never have happen under Mourinho.
You're in the quarter-finals of the Champions League and comfortably in the top four in the Premier League – I don't think anyone could say you haven't improved.
The domestic cups should be a cause for disappointment to you, though, considering the manner of your defeats. What is it now, one league cup in 11 years?
You need to start winning trophies or you're going to keep facing that uphill battle to keep players. If that means playing a little more pragmatically at times, then that's what you need to do. ??
Will the two clubs will finish in the top four, and if so, at whose expense?
Without question.
They will finish in the top four along with Man City, obviously, and barring their usual end-of-season collapse, Spurs.
Chelsea look like they're done and I wouldn't be surprised if Antonio Conte isn't there at the end of the season.??
And how about the Champions League? Do you fancy either side to win it?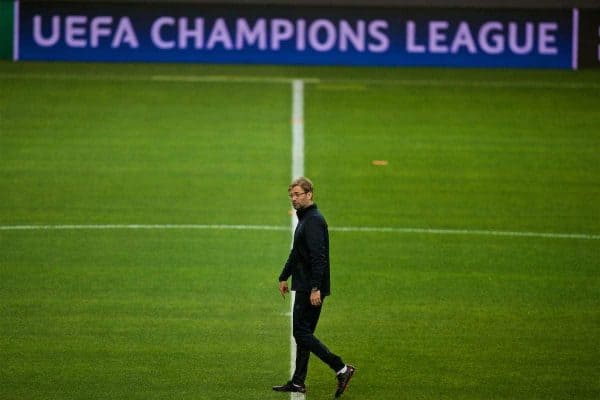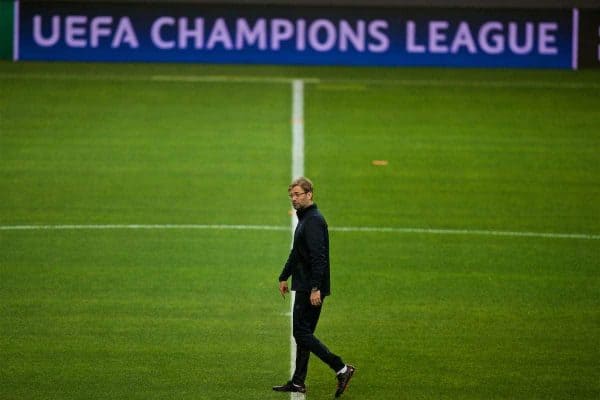 If I was a betting man, I wouldn't touch either of us. I think you'll come unstuck against a good side because you can't defend, and I think we might struggle because we're simply not good enough yet.
Does that mean either of us can't win it? Of course not. Worse teams than both of us have won it before – 2005, for example……
Ideally, I'd like you to draw City in the quarters. You're one of the few teams who seem to have realised that if you press them and have a go at them, they're very beatable.
I think you're the team they'd least like to draw. So you beat them and then draw either Real Madrid or Barcelona and I can breathe for one more season at least.
If we win it, it won't be pretty. We accept we're not the best team in Europe right now, and needs must. I don't think anyone will care how we got to Kiev should we do so.
If you could pick one Reds player to take United to that next level, who would it be?
We're desperately lacking a right-sided forward to play in a 4-3-3.
That Salah lad looks quite good.
Looking ahead to Saturday, where will the key battles take place?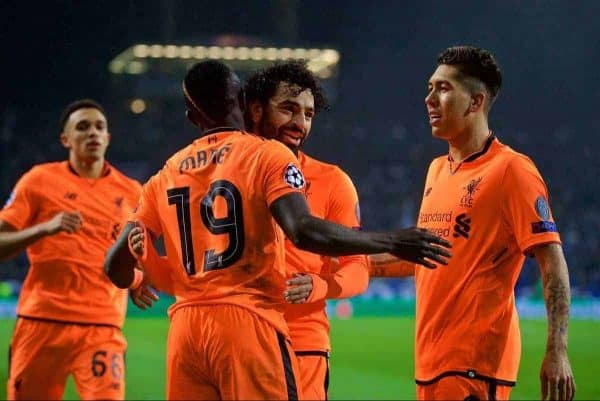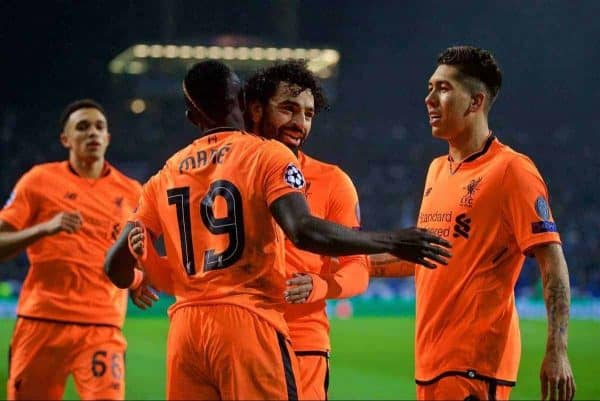 I think a lot depends on how the managers approach it. The pressure is off a little in the sense that we're both comfortably in the top four and a million miles off the top.
Who finishes higher out of us is an interesting subplot to what should be a pretty mundane finish to the league campaign, so it could be an open game. Mourinho was given stick for the way we set up at Anfield, but you were hardly gung-ho yourself for the home team.
Our obvious main concern is your front-three, which is full of goals. Our centre-back options are somewhat limited, so I think it's important that we win the midfield battle like we did in the second-half against Chelsea, stopping the supply to your front men.
It would be a great game for Alexis Sanchez to prove what all the fuss is all about from our perspective.
Finally, hit me with your prediction and how you think the game will pan out……
I'm going to stick my neck out and say 2-2.
Matches between us always seem to be more entertaining at Old Trafford than they are at Anfield. The tempo of the game always seems to be slower and the players can play a bit more.
Obviously, you've just finished a testimonial against Porto this week and have no game next week, whilst we have a tricky second leg against Sevilla to come a few days after the game. That could work in your favour.
Our home form is very good, though. Only City have won at Old Trafford since Mourinho was at United, and I don't expect that to change.
Neither manager would be that disappointed with a draw, considering the fixtures we've got to come.