Liverpool have officially launched their new home kit for the 2018/19 season, with a collar design making a return.
The new kit is a 'red pepper' colour – the same as this season's, which the club say is the most popular in the Reds' history.
The new campaign slogan for the kit is 'This Means More' – with a rather brilliant video featuring Jurgen Klopp as narrator having been published earlier in the week.
The goalkeeper kit is a bold viper yellow colour, with black patterned sleeves matching the black embroidered logo and crest.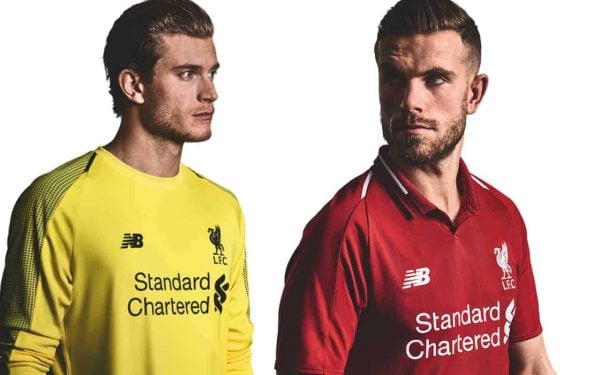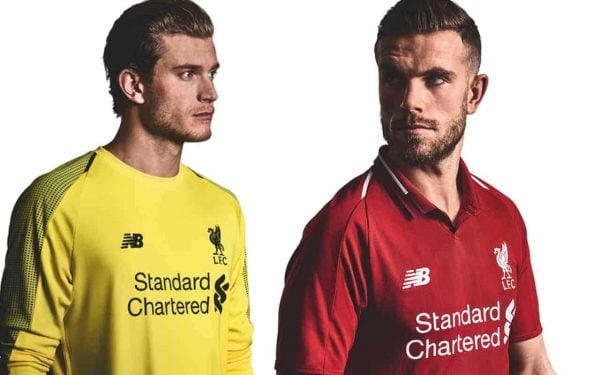 Liverpool have also introduced new name and numbering style, which is separate to the Premier League's own style.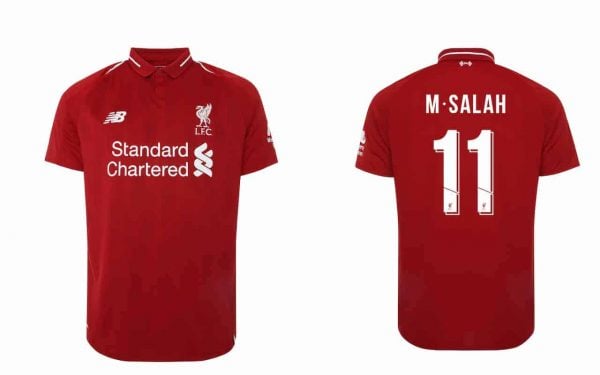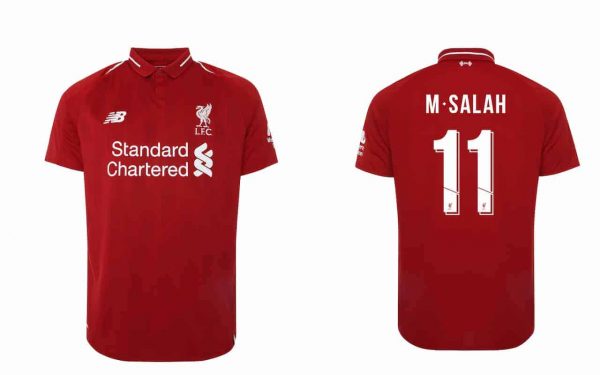 The kit is manufactured by New Balance for the fourth season, with Standard Chartered continuing as the club's main sponsor.
What's perhaps nice for kit connoisseurs is that the new design is more symmetrical, with all three elements – Liverpool badge, New Balance and Standard Chartered logos – all white.
The collar design is aimed to make the kit more 'lifestyle look' which the club hope makes it more wearable for fans.
Captain Jordan Henderson is quoted saying of the new design: "Our kit isn't just something we wear to play, it's part of who we are as team, we feel immensely proud when pulling on the LFC home shirt, it means more to us than you could even imagine; after all, Liverpool Football Club is like no other.
"I have no doubt that our fans will love the new kit, and will wear it with pride when supporting us this coming season."
* The new kit is available to pre-order from the official Liverpool FC store, here.