As the campaign nears its end and awards season begins, the absence of Roberto Firmino from any shortlist belies the No. 9's underrated brilliance.
When the six-man shortlist was announced for the PFA Player of the Year award there seemed to be very little disagreement in media circles.
There wasn't too much outrage from the wider football public either, which is a rarity in this day and age where people want to kick off about anything and everything and now have numerous social media platforms on which to do it.
On the face of it, the six names seemed worthy enough.
Mo Salah and Kevin De Bruyne are expected to battle it out for the top prize, while the other four names—Harry Kane, David Silva, David De Gea and Leroy Sane—have all had excellent seasons.
There was one name conspicuous by its absence though. A man who has been consistently brilliant but who, outside of his own fanbase, never gets the kind of recognition his performances merit.
I'm talking, of course, about our boy Bobby Firmino.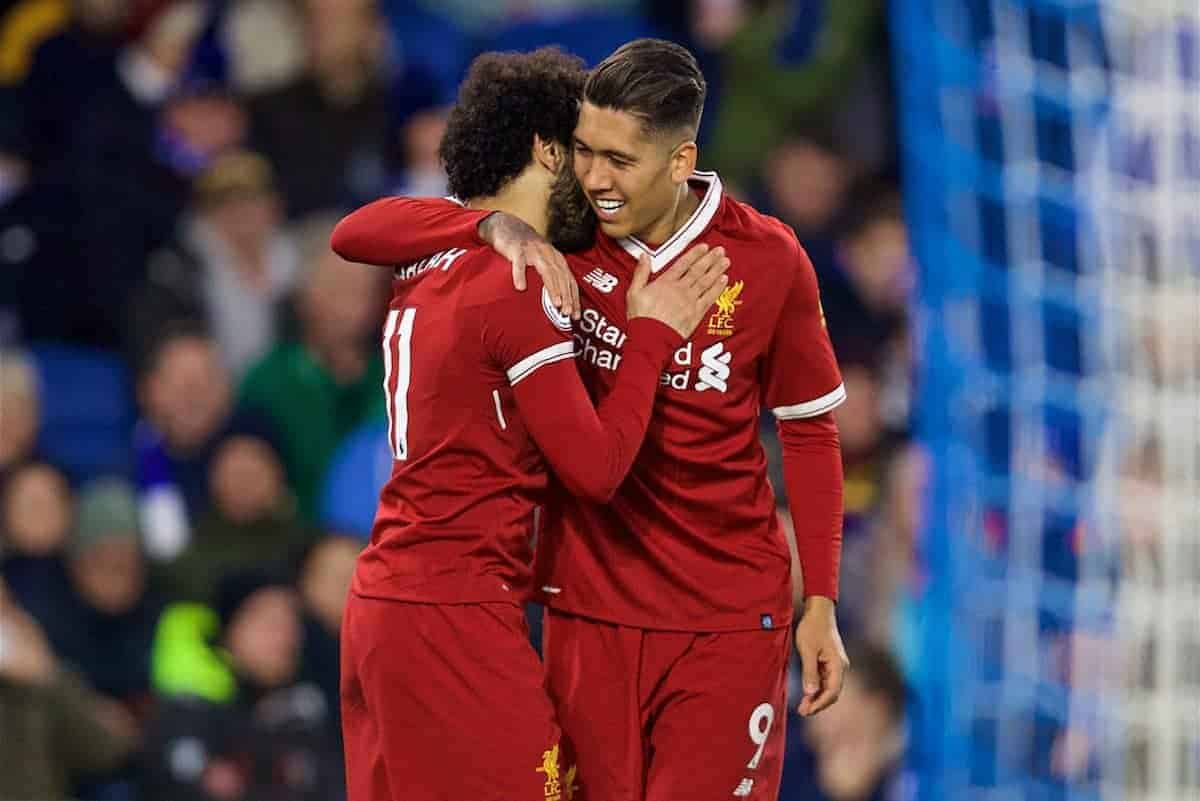 Salah and De Bruyne may be ahead of him but none of the others should be. It doesn't surprise me in the least that they were, but that doesn't make it right.
I expect it will be a similar story when the writers make their choices too.
Firmino wasn't named in the Team of the Season either, even though he's been the best centre-forward in the Premier League all season. Yeah I said it. He's the best centre-forward in the league.
Kane got the nod in the Team of the Season purely because of his goal tally and status as England's golden boy.
I can't stand him but he deserves to be on the six-man shortlist. He's had a fabulous season and the other names on the list have been great too. Just not as great as Bobby.
Kane has somehow found his way onto the Young Player shortlist too, even though he's 25 in a few months. 25!
Presumably he insisted he was only 19 and everyone went along with it because "Harry Kane is an honest lad and if he says he's 19, then that's good enough for me." I expect he'll find his way onto the Manager of the Year list as well.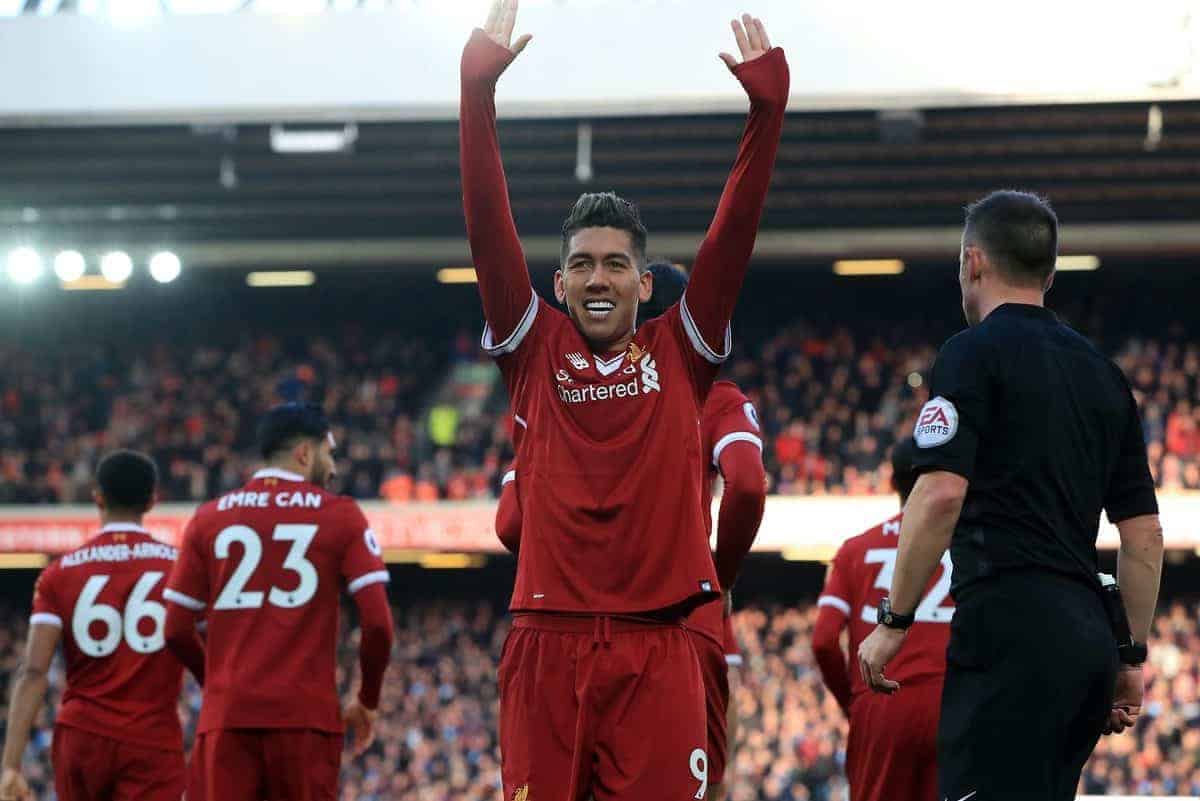 But enough about Kane, I want to talk about the best centre-forward in the Premier League: Liverpool's No. 9.
Firmino is on 25 goals and counting. That's a good number even for a striker who contributes nothing else other than goals (looking at you, Kane and Lukaku). For a player who also does what Firmino does it's remarkable.
He has more assists than any other centre-forward, he wins back possession in the opposing half more than anyone else, he covers more distance than any of his rivals and he makes more sprints than them too.
Perhaps my favourite stat is that he has made more tackles than any Arsenal defender. I know Arsenal are a joke but that's still impressive.
Firmino is a goalscoring, assist-making, tackling machine who works harder for his team than any other forward in the league. There's no ego, no greed, just a selfless team player.
And on top of all that, he's fun to watch. He plays the game with a smile on his face and he's the king of the goal celebration.
Yet most think Kane, Silva, De Gea and Sane have had better seasons than him. Sorry, not having it.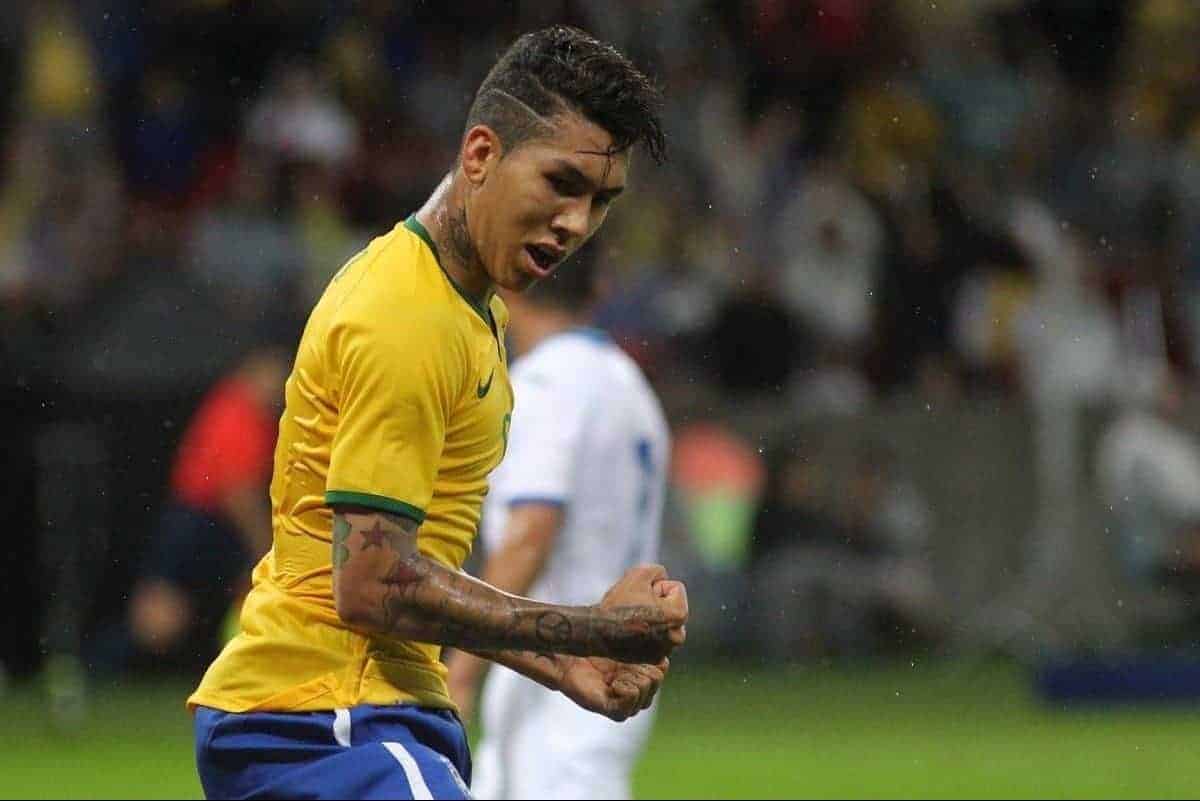 Bobby is criminally underrated in this country, but incredibly it's an even bigger issue in his homeland.
I read an article on FourFourTwo recently about how he isn't appreciated in his home country and it was mind boggling. Seriously, Brazil, have a word with yourselves.
A couple of extracts from that article really stand out, particularly this one:
"His unrelenting work ethic and intelligence may suggest that such a position belongs to him, but he's faced competition from candidates that will come as a surprise for those far away from Tite's office in Rio de Janeiro.

"Namely, Diego Souza: a 32-year-old who had two brief spells in Europe and played his entire career in midfield; Jo, who flopped at Manchester City and Everton as a youngster; and Diego Tardelli, the former Real Betis and PSV Eindhoven forward who enjoyed a prolific 2017 season in China."
To borrow a quote from Wayne's World: are they mental? Apparently so, if this comment from former Brazil striker Casagrande (who was rubbish by the way) is anything to go by:
"Jo is a better footballer than Firmino; he can offer more to the team than Firmino does."
Jo was crap even when he was good. Ask Evertonians about him. If he starts ahead of Firmino that would be the biggest crime against football by a Brazilian since Leonardo broke the face of poor little Tab Ramos at the 1994 World Cup.
The Brazilian public love Gabriel Jesus. He's really good but he's still not fit to brush Bobby's pearly whites.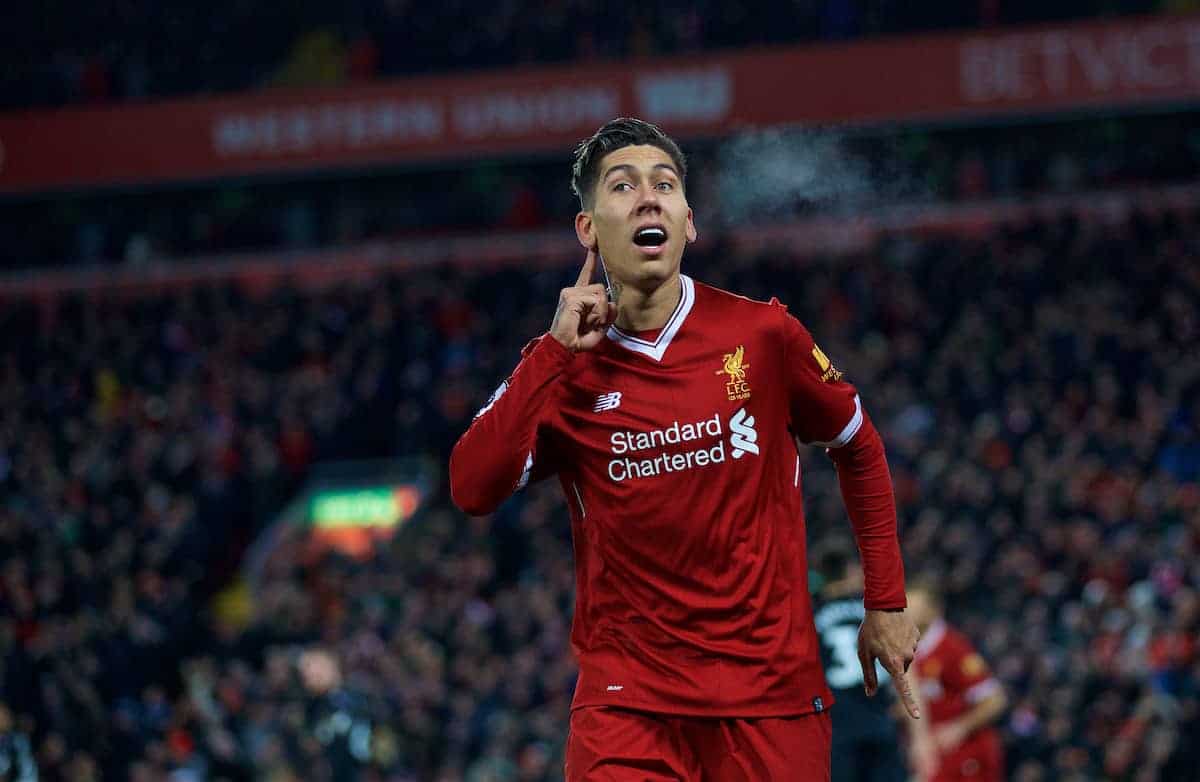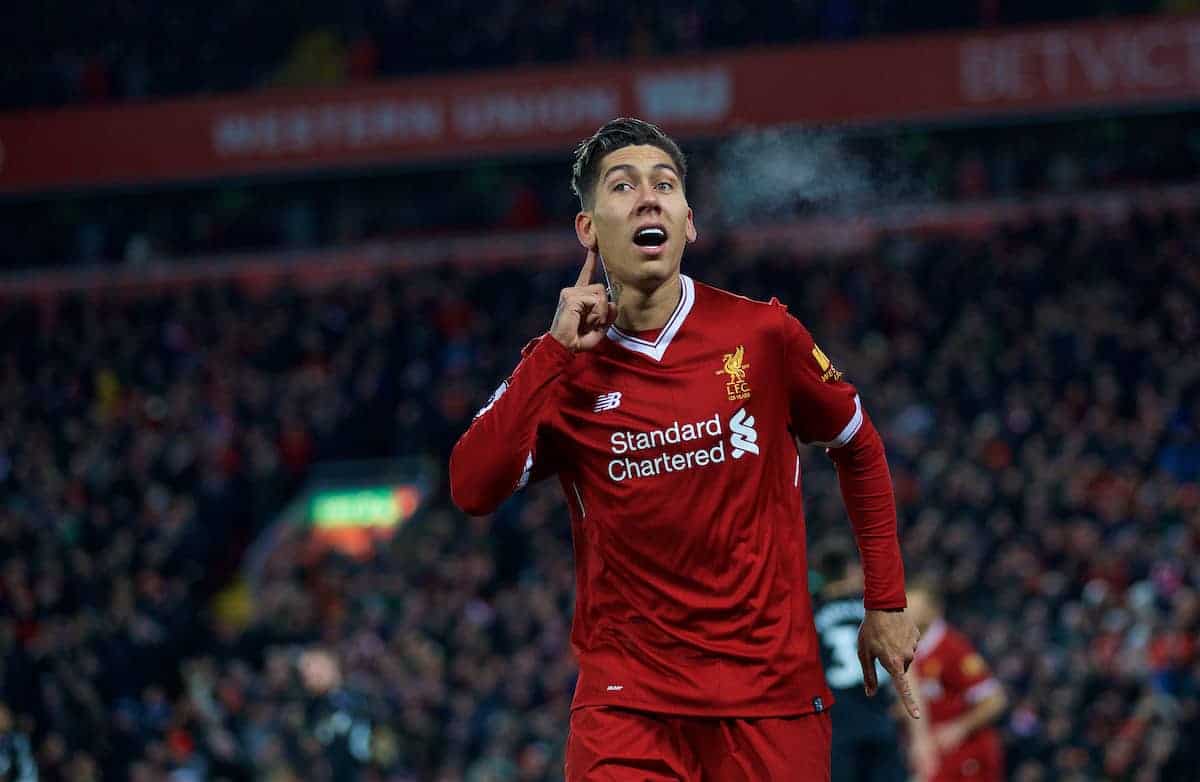 The mind truly boggles though that there are people out there—like Casagrande—who are being paid for their opinions and think Jo is a better player than the man who is tearing it up for us in the Premier League and in Europe.
Brazil are weird though. Always have been. The first World Cup I was old enough to watch properly was 1982, and that Brazil side made a big impression on me.
I was only nine years old but I remember all the names from that side. Their midfield might be one of the greatest in the history of the game: Zico, Falcao, Socrates, Cerezo and my personal favourite, Eder.
Up front they had some big yard dog called Serginho. Honestly, he was garbage.
There is no way on earth that a country that was producing so many great players did not have a better centre-forward than that lump. He was completely out of place.
Think Huddersfield's Laurent Depoitre leading the line in the current Man City side.
That's the thing with Brazil, they love a crap No. 9. For every Romario or Ronaldo there's been a dozen like Afonso Alves or Fred. The No. 10 shirt is sacred and they're really selective about who gets to wear it but they don't seem bothered about No. 9s at all.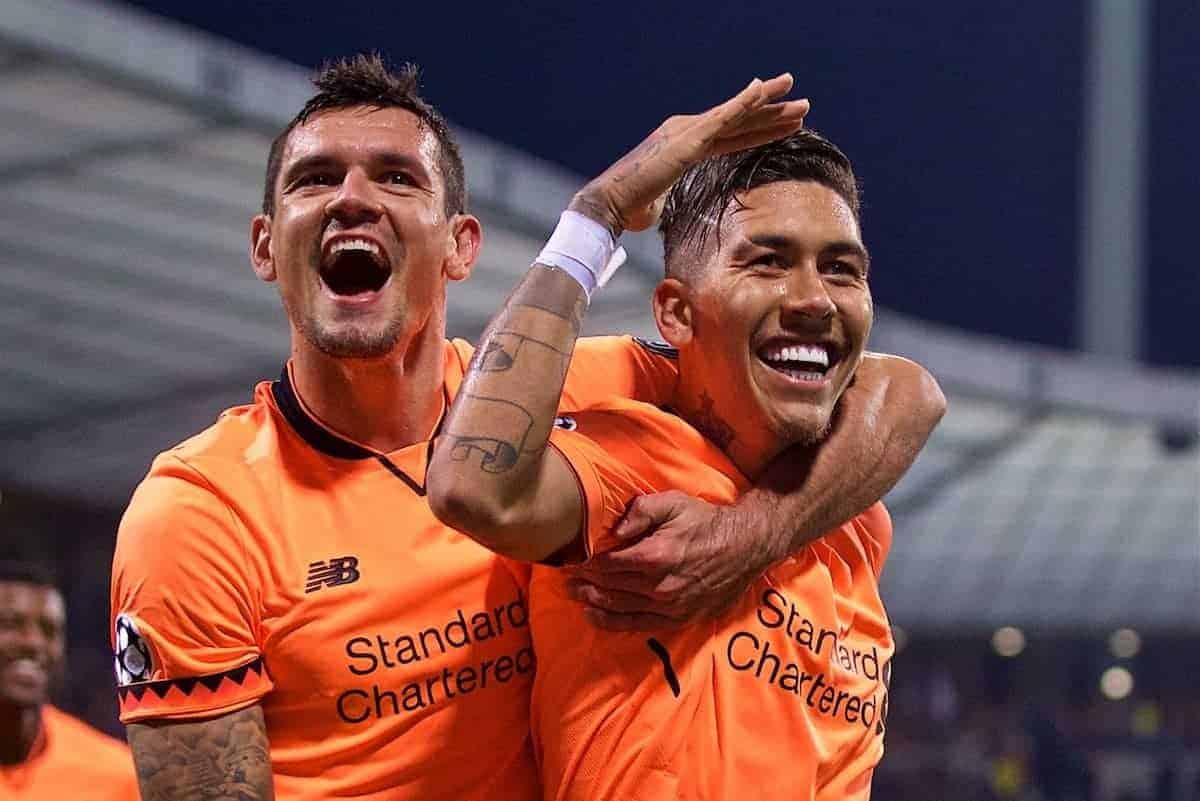 You know the funny thing though? All of the above is actually great for us. Let them keep underrating Bobby, because that can only work in our favour.
The last thing we need is for him to suddenly become "sexy" and show up on the radar of Spain's big two. That never ends well for us.
So let his fellow professionals keep Bobby off their shortlists for Player of the Year and let's hope the football writers do the same.
And Brazil, you keep picking your rubbish centre-forwards like Fred, Jo, Bert, Alf, Stan or whoever, and Firmino can remain with us as the best-kept secret in football.