It has been a memorable season for Liverpool and they'll hope to build on it as they seek further success. Here are five things we learned in 2017/18.
Liverpool Are Back Where They Belong
Jurgen Klopp inherited a Europa League team, but has turned it into a Champions League challenging one.
Despite qualifying for the Champions League in 2014 thanks to a second-placed finish in the league, Brendan Rodgers' side looked out of their depth once in it and swiftly dropped back into the Europa.
Prior to that, Liverpool's last appearance in Europe's biggest competition was in 2009, when they also dropped into the Europa League.
Under Klopp they managed to reach the Europa League final as he joined halfway through the campaign, but have since grown into a Champions League side. Not just participants, but finalists.
The biggest test was whether they could compete at the top in Europe, and also maintain their place in the top four, especially with six clubs now challenging for four places.
Though they would have preferred to get the job done before the last game of the season, the win at home to Brighton secured fourth, and is the first time Liverpool have qualified for consecutive Champions League competitions since 2009.
They're competing at the levels they want to be competing, and where fans want to see them. Now to win something.
Liverpool May Have a New World Star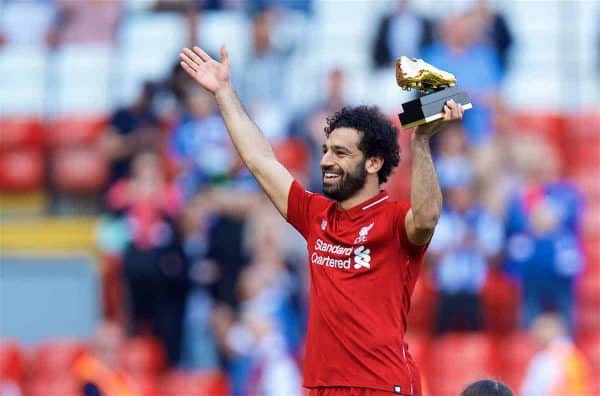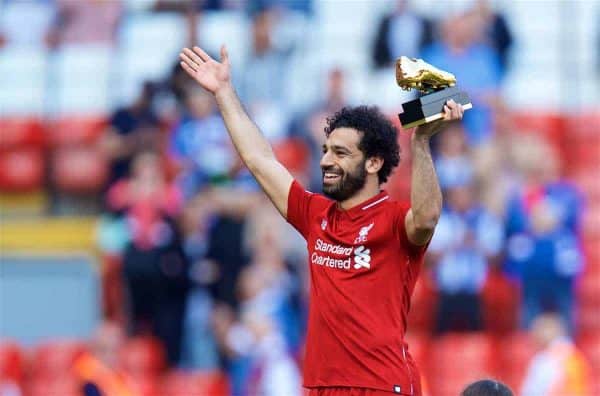 Michael Owen, Steven Gerrard, Fernando Torres, Luis Suarez…
Despite experiencing something of a barren spell when it comes to winning league titles, modern Liverpool have still managed to boast some of the world's best players in their ranks during this time.
Based on this season, the next in line appears to be Mohamed Salah.
The 25-year-old has broken a number of records, including most goals in a season by a Liverpool player in the Premier League era, and most goals in a debut season by a Liverpool player, taken from Robbie Fowler and Fernando Torres respectively.
Forty-four goals and 14 assists (16 if you include penalties won) in all competitions put him up there with the best in the world this season.
If he can continue this form he will be up there with Lionel Messi and Cristiano Ronaldo, and could assume their mantle as they reach their 30s when it had looked like there would be no one else on their level in the near future.
He has the same aura as the players listed above, and when he's on the pitch there is always an air of expectancy even if he hasn't been too involved in the game.
Michael Edwards Has the Best Laptop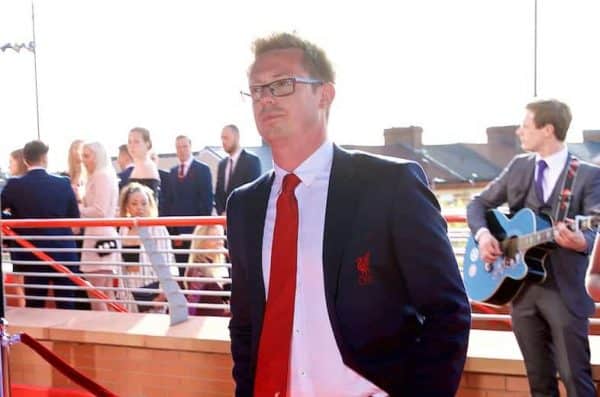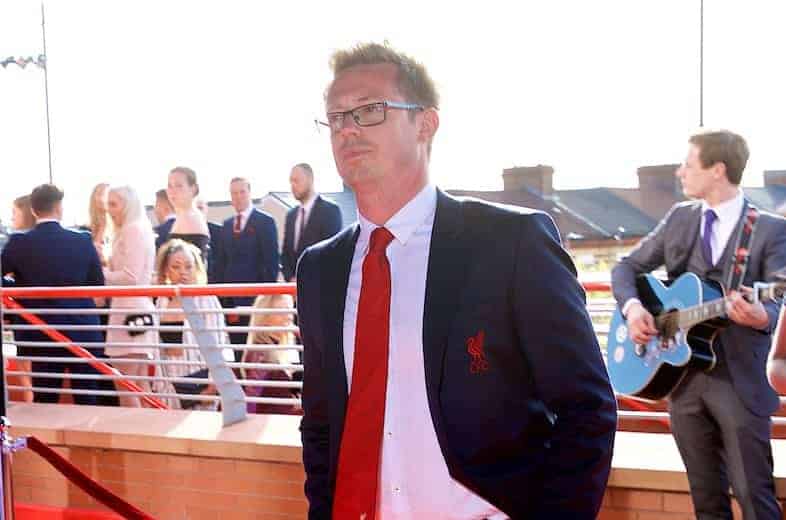 Fire up the laptop, turn on the air conditioner and tell us how many assists the 27-year-old Turkish left-back Eren Albayrak has made for Konyaspor this season.
But first, sign Salah, Sadio Mane, Roberto Firmino, Andy Robertson, Virgil van Dijk, Alex Oxlade-Chamberlain, Fabinho, Georginio Wijnaldum and Naby Keita.
"Klopp and Edwards often strategise over breakfast or lunch beyond the more in-depth presentations on players," wrote Melissa Reddy in the Liverpool article of the season.
"The duo, who both employ an open-door policy, enjoy an effortless relationship underpinned by mutual respect.
"While Edwards is not the type to seek credit, Liverpool's forward line—the most devastating in Europe this season—is largely his sketch."
Liverpool already have their summer targets, and work well in advance of transfer windows to identify players to fit Klopp's system.
The manager was persuaded to go for Salah by his recruitment team. The player had been on Klopp's radar since his time at Dortmund, but Edwards, along with Barry Hunter and Dave Fallows, were sure that this was the time to pounce and the player had recovered from his Chelsea disappointment.
Nice work Eddie.
Squad Depth Still Needed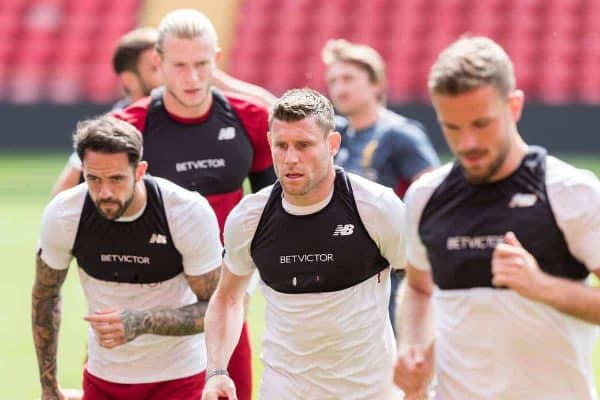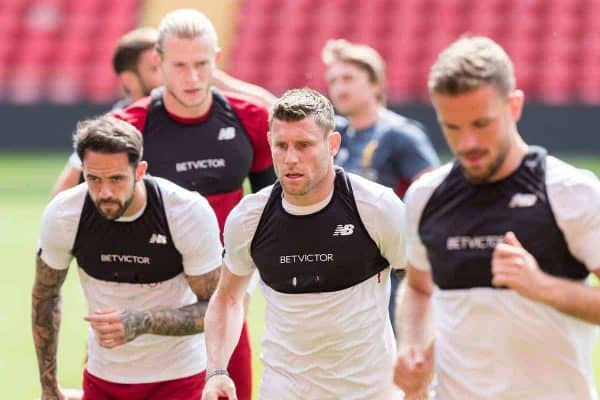 When a team reaches the Champions League final it's difficult to criticise them for anything, or pull up any negatives from the season just gone.
However, there is always room for improvement, and the club wasted no time acknowledging this by signing a player before some fans had even returned from Kyiv.
Despite the praise for Edwards and his scouting team in the previous point, they still have work to do.
Liverpool won just two of their final seven games, and the difference in the lineup that drew at home to Stoke and the one that put four past Brighton in the final game of the season was there for all to see.
Rotation saw a big drop in quality and results were affected. There were some unfortunate injuries to key players such as Oxlade-Chamberlain and Emre Can, but squads need to be strong enough to deal with such blows.
Though the club have been linked with a creative attacking player and a goalkeeper, and have already signed a couple of midfielders, they could also do with another speedy wide player in the mould of Salah or Mane, and another central defender.
Not counting Keita, who should have arrived last summer (lesson already learned there), Liverpool should look at adding five quality first-team players to the squad as Man City did last summer with little fuss.
Fans Can Be the 12th Man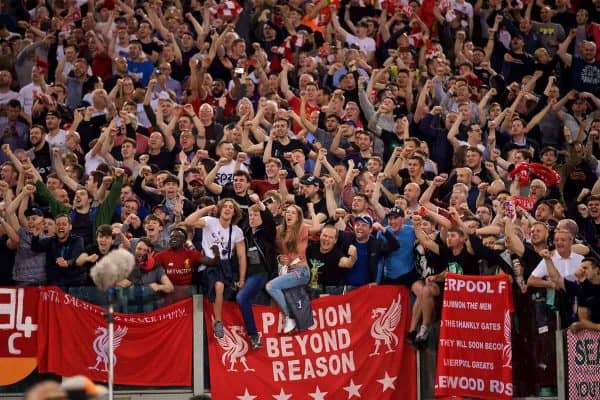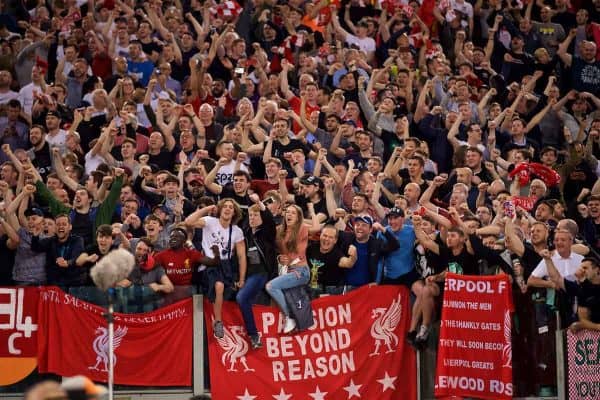 Klopp is fully on board as a believer that fans can affect football matches. As soon as he arrived at the club he was giving team talks via the media to the supporters as much as he was to his own players.
The German can regularly be seen giving feedback to the Main Stand from the touchline at Anfield, both good and bad, as he responds to the atmosphere inside the stadium.
He gets annoyed when fans sing his name, preferring the attention and praise to go to his players.
This link between the fans, manager, and the team has paid off this season. The players gave supporters a memorable journey through Europe, and the fans responded by providing the players with atmospheres and moments they will never forget.
Home games against City and Roma were the highlights, as fans made sure that the games started long before the final whistle.
Though the trip to Kyiv posed a difficult obstacle, those fortunate enough to travel east made the journey part of an unforgettable experience, despite the disappointing result, and fans watching on TV around the world made the most of Liverpool being back in the big time.
A new generation of supporters will now share the hunger the manager and players have for more moments like these.