Defender Dejan Lovren insists Liverpool have a squad to compete against the best in the world.
Jurgen Klopp's side will play in back-to-back Champions League campaigns for the first time since 2009/10 after their comfortable 4-0 win over Brighton.
Their greatest test still awaits in the final against Real Madrid in Kiev later this month, but they can at least go there knowing their primary objective for the season has been achieved.
"Every year it's getting more difficult to get into the top four. It's about teamwork," the Croatia international told LiverpoolFC.com.
"The most important thing is that we won and we are in the Champions League again next year, because everyone deserves that—the fans and us. Everyone is happy.
"We have a squad that can compare with every team in the world; we showed it in the Champions League [against] Porto, Manchester City and Roma in the first game. It's the team."
Aside from guaranteeing a top-four spot, there were further positives in the win at Anfield with Andrew Robertson and Dominic Solanke scoring their first goals for the club.
The former is expected to start against Real and he is relishing the prospect.
"It's so hard to keep your mind off it but we had to this week because we knew how important the Brighton game was," Robertson told to beIN Sports.
"But now we can all get excited; the fans, families, friends, the players and everyone around the club can really get excited for this big game.
"We'll be ready. We've got a long two weeks; we'll be in the best possible shape and we look forward to seeing what we can do."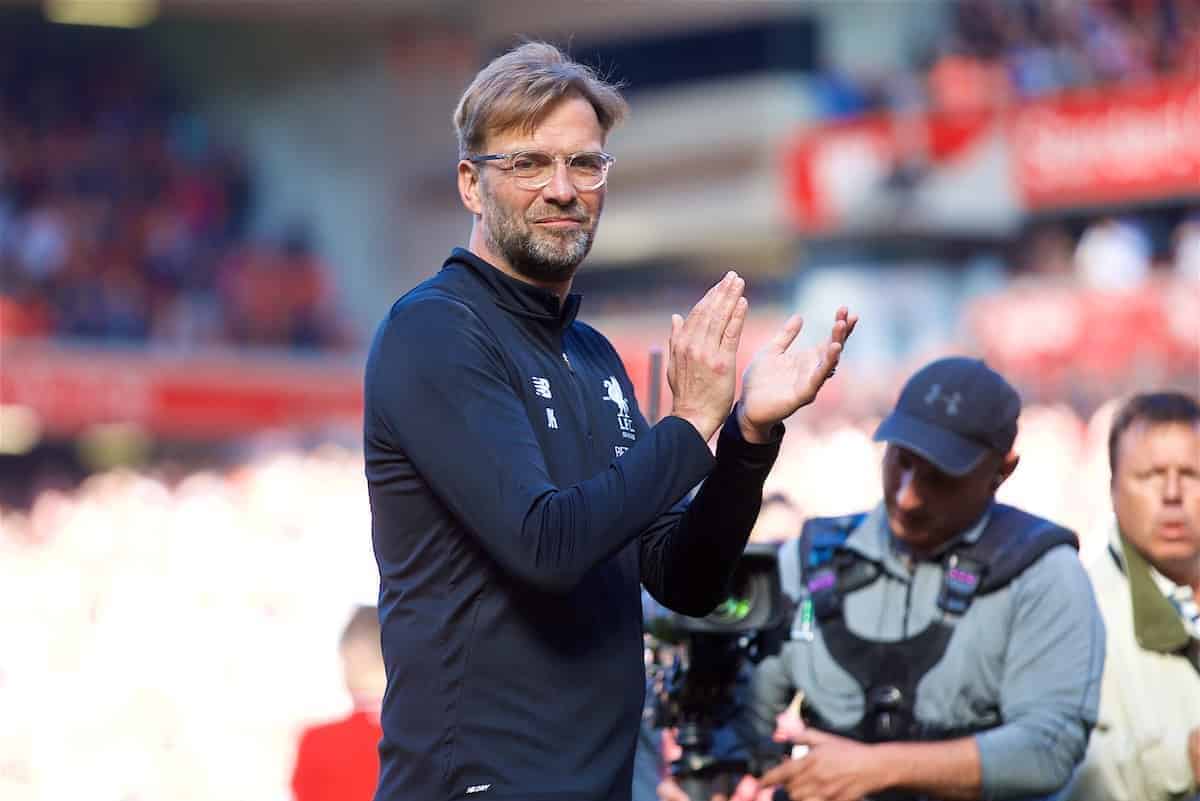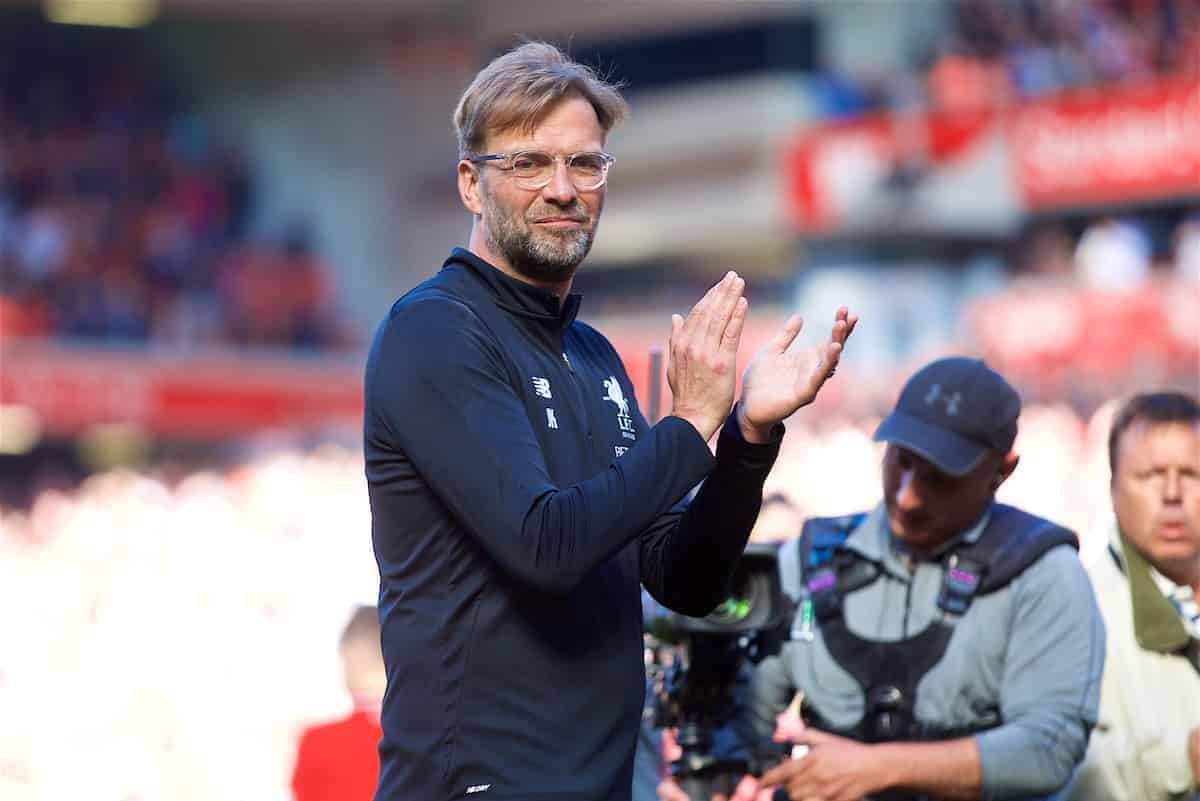 Rest is probably the most important factor between now and May 26 as Klopp's squad was starting to show the strains of a long season.
Adam Lallana's return as a second-half substitute after a five-week absence with a hamstring injury was a boost, although it seems unlikely fellow midfielder Emre Can will be fit for the final having not played since March because of a back injury.
The players have been given a couple of days off before reassembling for a short camp in Spain, where the emphasis will be on recovery rather than training before full preparation begins at the start of next week.
Klopp acknowledged the difference a full week had made to the performance against Brighton, with his players previously looking jaded, and he expects his squad to benefit from almost a fortnight before their next game.
"It helped [having seven days between Chelsea and Brighton]," he said.
"A few people asked me already if it's too long—no, it's perfect. It's for us like a little pre-season to the game."