James Milner put in another assured performance in Liverpool's midfield and spoke after the game about the match in Rome and the final ahead.
The Reds' vice-captain has been an absolute workhorse in the centre of the park through the Reds' Champions League run, but has also contributed with a record tally of assists in the final third.
In Rome, however, he was unlucky enough to score an own goal, diverting the ball into the net after Dejan Lovren's clearance hit him square in the face.
It was one of several comedic errors on the night which made the aggregate scoreline a lot closer than the reality of the tie and Milner admitted the Reds must get better at seeing out matches they are winning comfortably.
"I don't know what to say after that, we know how to make it interesting don't we!
"That's something we need to do better, we know that, see out games better. The penalty was harsh I thought and the first goal was a bit ridiculous as well obviously.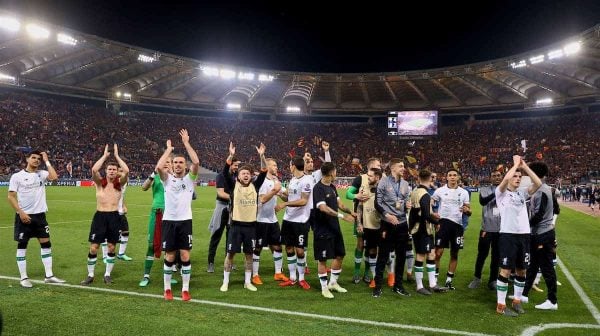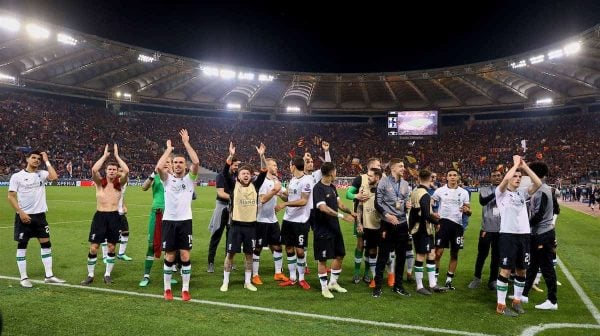 "All in all I thought we played well, a few breakaways we had shots too early, could have made an extra pass.
"To make the Champions League final no-one said it was easy and we've beat some very good teams along the way."
After the game as the celebrations were beginning, with the realisation that Liverpool were in the Champions League final once again, it was party time for the fans.
And Milner was asked about perhaps enjoying a glass of wine himself—and had a typically dry-humour response which has become his speciality and made him a big hit with fans online.
"Maybe for a few of the boys, me I might stretch myself out to some Ribena or something!"
You've earned it, James.