Liverpool are benefiting from the experience and leadership of Jordan Henderson and James Milner at this crucial stage, Jurgen Klopp insists.
The Reds sealed their place in the Champions League final with a 7-6 aggregate victory over Roma in midweek, and could guarantee a top-four finish at Chelsea on Sunday.
Klopp has few players with proven pedigree at the very top level, despite their emphatic displays this season, instead fostering a new-found winning mentality on Merseyside.
Nevertheless, he believes the influence of two midfielders in particular is proving vital, with Henderson and Milner his leaders on and off the field.
Speaking ahead of the Reds' trip to Stamford Bridge on Sunday, Klopp hailed their impact on the squad, particularly given recent injuries to Emre Can, Adam Lallana and Alex Oxlade-Chamberlain.
"I was never in doubt about [their leadership]," he told reporters at Melwood.
"Hendo and Milly especially have more experience than a lot of the players; longer at the club or longer in the league.
"They bring a lot. Absolutely fantastic job, both on and off the pitch. You cannot be where we are if we have players who hide, it's not possible.
"They showed up because they have the quality to do so, physically, football-wise and the mindset.
"They are really in a good moment. Hopefully it stays like this [because] they play most of the games. In midfield we are really thin."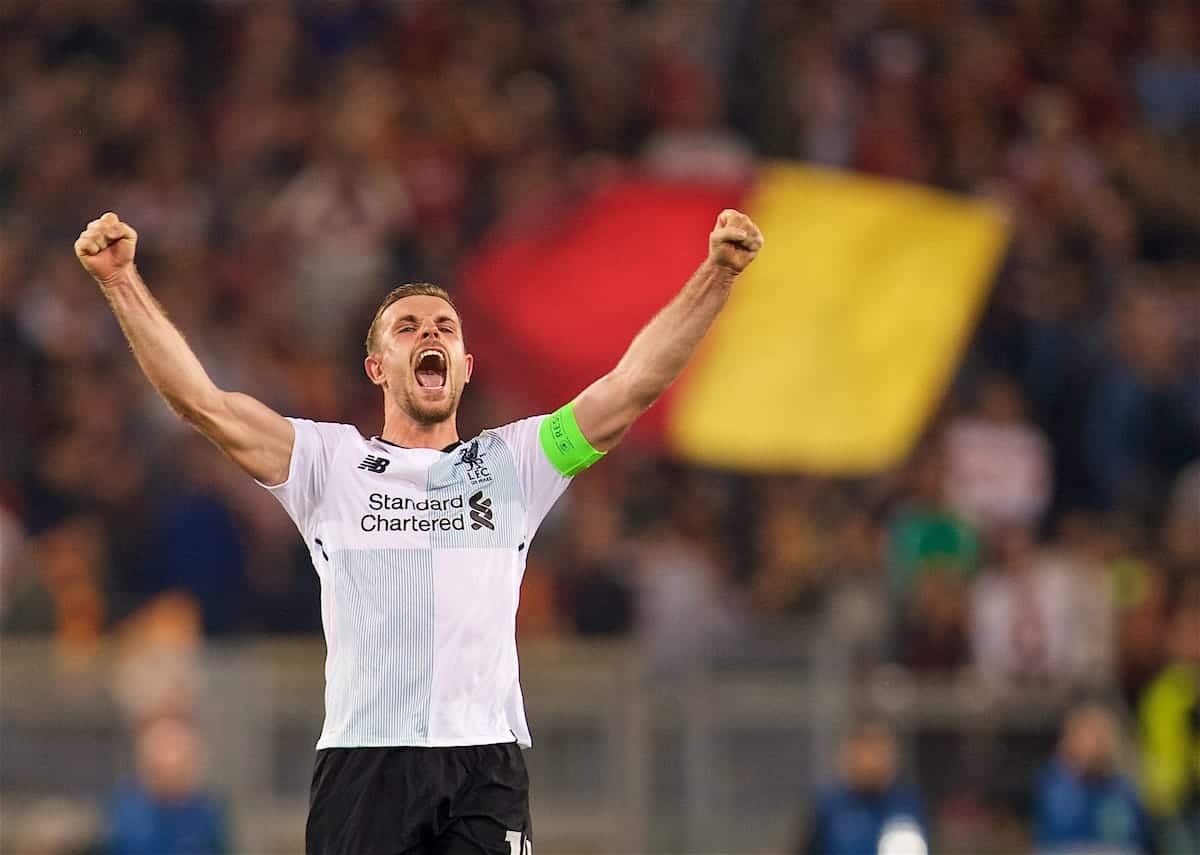 Though Milner's evergreen performances in the Liverpool midfield have drawn widespread praise this season, Henderson has remained a divisive figure among supporters.
But in helping the Reds to their first Champions League final since 2007, the former Sunderland man is clearly playing a key role under Klopp.
Persistent links with the likes of Jorginho and Ruben Neves suggest the manager is not set on Henderson as his long-term solution in the No. 6 role, however.
But showering the 27-year-old in praise at this stage is worthwhile, with Liverpool 90 minutes away from the sixth European Cup in their storied history.
If Henderson is replaced as part of Klopp's first-choice midfield, the intangible, off-field quality he and Milner provide will still be essential.
Klopp has recognised the importance of leaders to his relatively inexperienced side, but this needs to be paired with a genuine quality in order to progress further.