Roberto Firmino says he is enjoying the best season of his career, but admits to feeling "restless" in his quest for perfection at Liverpool.
Mohamed Salah may have deservedly scooped the vast majority of the end-of-season awards, but Firmino has been Liverpool's second-best player by a distance.
His all-round game, from his astonishing work ethic to his subtle genius on the ball, has seen him mature into one of Europe's best players, with 27 goals proof that he can also finish.
The 26-year-old is arguably the first name on Jurgen Klopp's team-sheet, and he will be integral to the future success of this Reds side.
Speaking to UEFA, Firmino hailed 2017/18 as the best campaign of his career to date, but admits he is hungry to improve further, as well as win the Champions League later this month:
"This year is my best year as a professional footballer, [but] I am still a little bit 'restless', as I always want more, to grow and grow even further.

"[It would be] a unique moment [to win the final]. It's a very special trophy, because it's the Champions League.

"If we're fortunate enough to be able to win it, it will be a very emotional moment for me and the whole team."
Touching upon the final against Real Madrid on May 26, Firmino feels Liverpool are worthy of their place there, and is both excited and confident about getting the better of Los Blancos, despite their pedigree:
"Of course we dreamed big, I dream big and our whole team had that dream.

"Sure, we've had to win matches, go step by step, and put in a lot of work to reach the final. Now that we are in the final we also must remain focused.

"We know there is an equally well-qualified team on the other side. It will be a great final.

"We know about Real Madrid. They are always winning titles in the Champions League and in the Spanish league too. They are a great team and are very tough to play against.

"This is a final and a one-off game, a one-off moment. But they'll also be up against, in Liverpool, a team and a club with a great pedigree. We are going to fight until the end."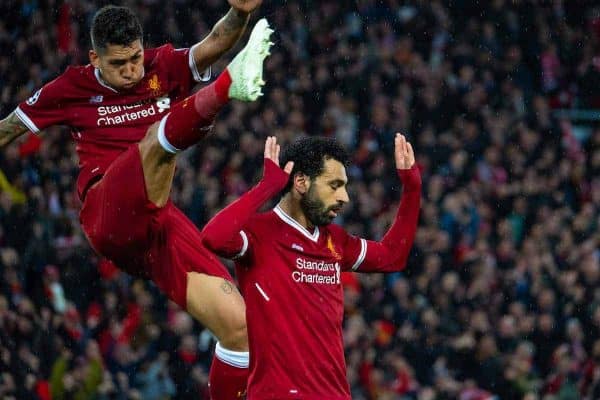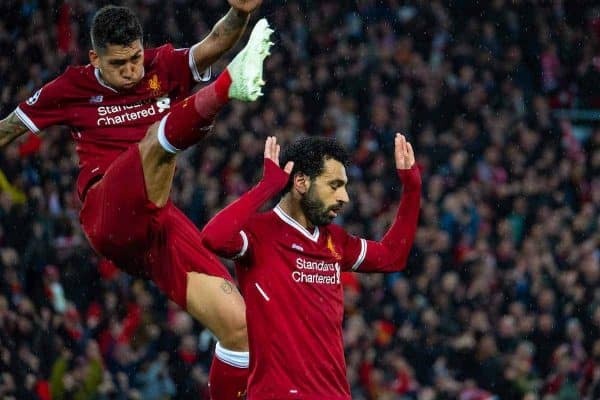 Firmino's famous celebrations and eccentric demeanour can easily make him misunderstood, and it is clear that he is a born winner.
He is so keen to keep improving all the time as a player, and there is a confidence about him that must impact on team-mates.
The Brazilian's influence is going to be so important in Kiev—the biggest night of his career—and in the years to come.
Arsenal legend Thierry Henry recently lauded Firmino's ability, telling Sky Sports that no other striker in the Premier League has more in his locker:
"His movement, his work rate, the way he makes the two central defenders move to allow Mo Salah to make those runs.

"Firmino is the most complete striker in the league.

"I'm not talking about the best finisher or the best work rate, I'm talking about all round. The most complete in the league."
He is absolutely spot on.