Roma came back from behind to knock Barcelona out of the Champions League quarter-finals, and they're hoping to do the same to Liverpool.
Eusebio Di Francesco's side lost 4-1 at Camp Nou in the first leg of their last-eight clash, but fought for a 3-0 victory at home to reach the semi-finals.
Once again on the road in the final four, Roma suffered a 5-2 defeat at Anfield last time out, and therefore face another three-goal deficit at Stadio Olimpico on Wednesday night.
The manner of their comeback against Barcelona can give the Serie A side hope, but Jurgen Klopp's side should be confident of scoring at least once in the second leg.
A squad packed with stars, from goalkeeper to attack, Roma will present a considerable threat to Liverpool.
And speaking ahead of the Reds' visit this week, Di Francesco's squad have expressed confidence of avoiding a similar loss, with Radja Nainggolan hopeful of another famous night in Rome:
"We all know it's going to be difficult—but it was against Barcelona too and we managed it then.

"We have to believe that we can do it. It'll be even harder than it was against Barcelona because Liverpool are a stronger side physically.

"The only thing we can do is try to score three goals and attempt to give as little away as possible to Liverpool."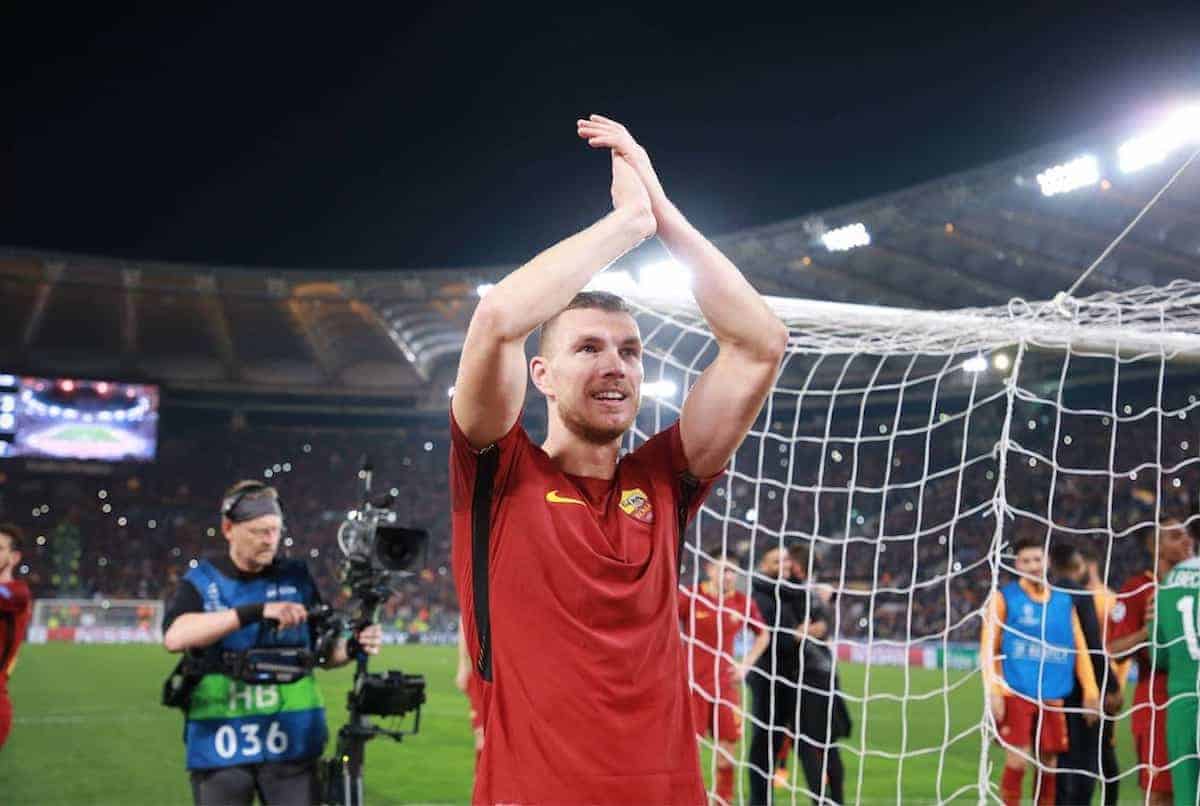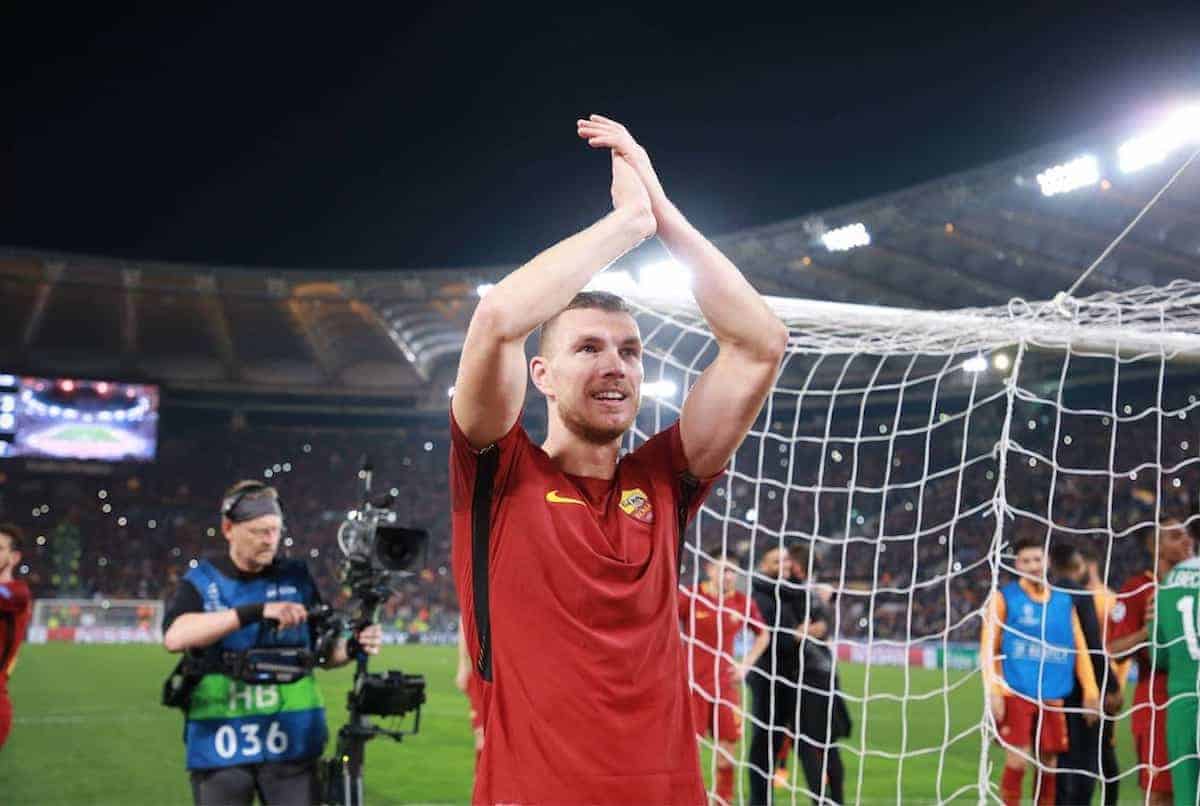 For Edin Dzeko, the support of home crowd will be of paramount importance, as Roma look to put their defeat on Merseyside behind them.
The Bosnia international will be central to any hope of clawing back for a place in Kiev on May 26, and much like Nainggolan he is looking for another miracle:
"I certainly hope it can be like the Barcelona game.

"We have to give our all from the start, the stadium will be packed and we'll do our best.

"I don't want to think about the first leg, as it's better to look forward and we certainly have to do better on home turf.

"We'll see what happens. The fans will be behind us, just as they were against Barcelona, and we'll try to put in a great performance."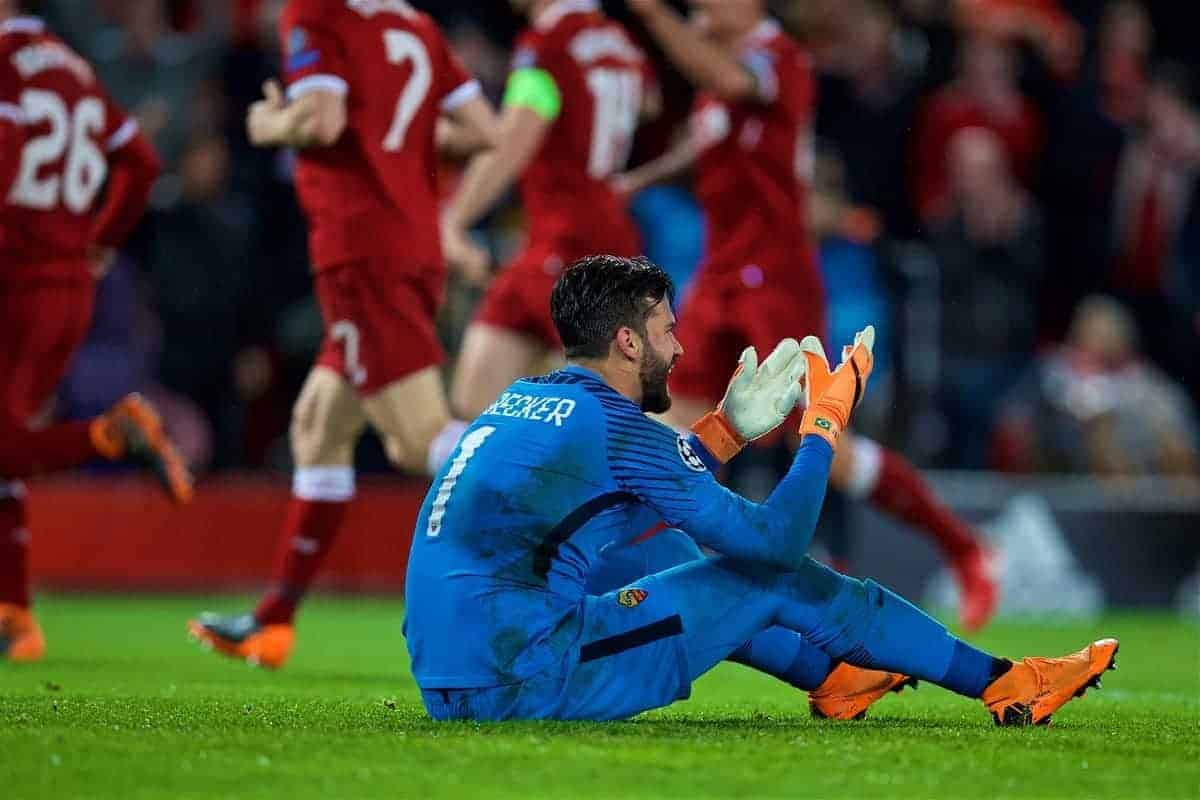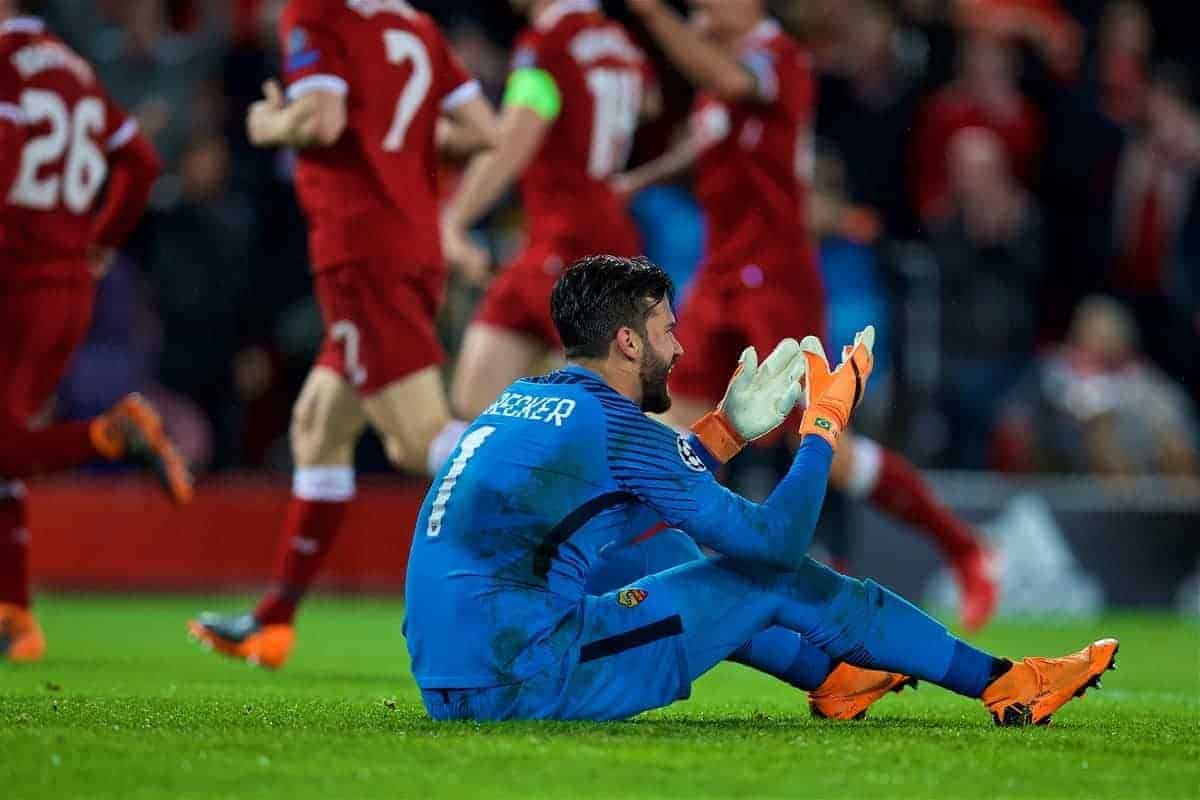 Goalkeeper Alisson, widely reported to be a target for Klopp this summer, told La Gazzetta dello Sport how he felt Roma "collapsed mentally and physically" as the likes of Sadio Mane, Mohamed Salah and Roberto Firmino ran riot.
The 25-year-old also noted how Di Francesco's questionable 3-4-3 system left his side exposed, but acknowledged the importance of a "12th man" in the second leg:
"We started well, but after the first goal we collapsed mentally and physically, we couldn't stop them anymore.

"Maybe the system of play counted, that another approach could have helped the team, but what determines everything is the attitude.

"On the pitch we have to run and be careful. Fortunately, we scored two goals, so we're still alive.

"We know our true strength, we know that at home our fans are a 12th man and that at home we haven't conceded a goal in Europe.

"We beat Chelsea and Barcelona 3-0, and that gives us confidence. We have a 50 percent chance of going through."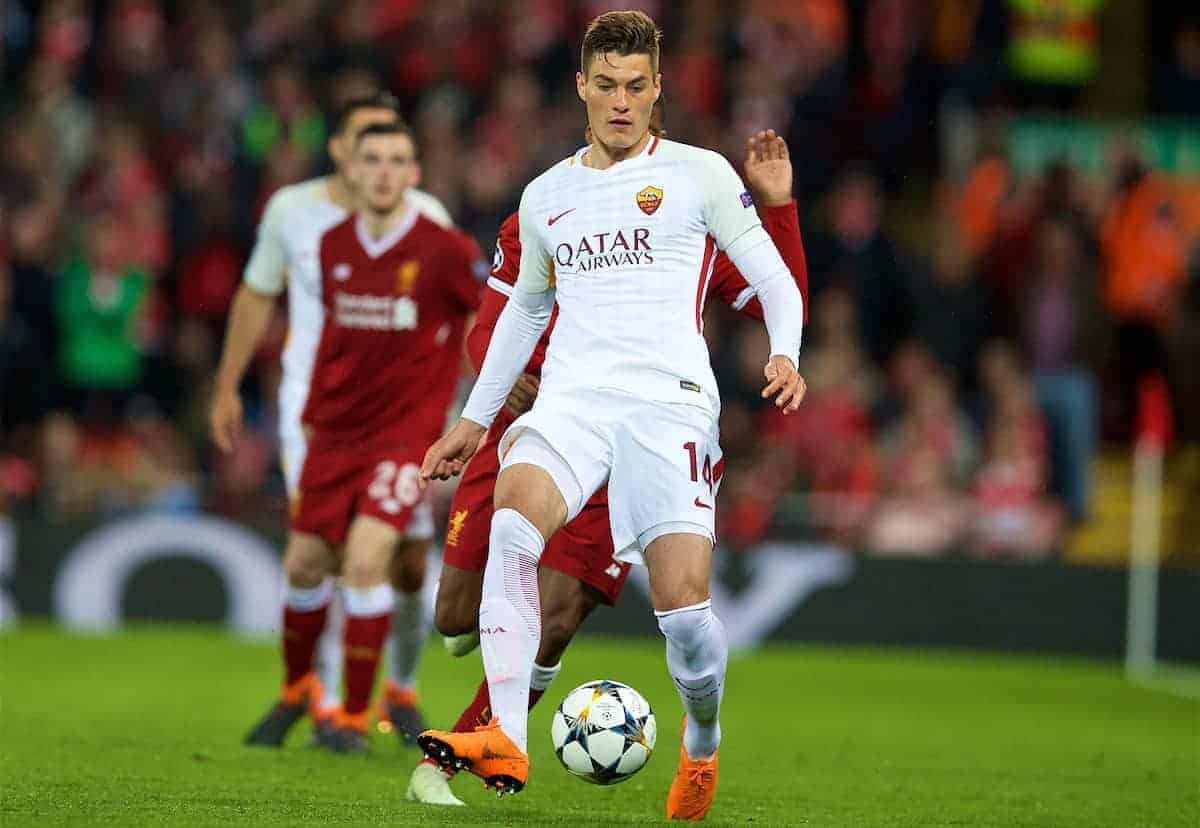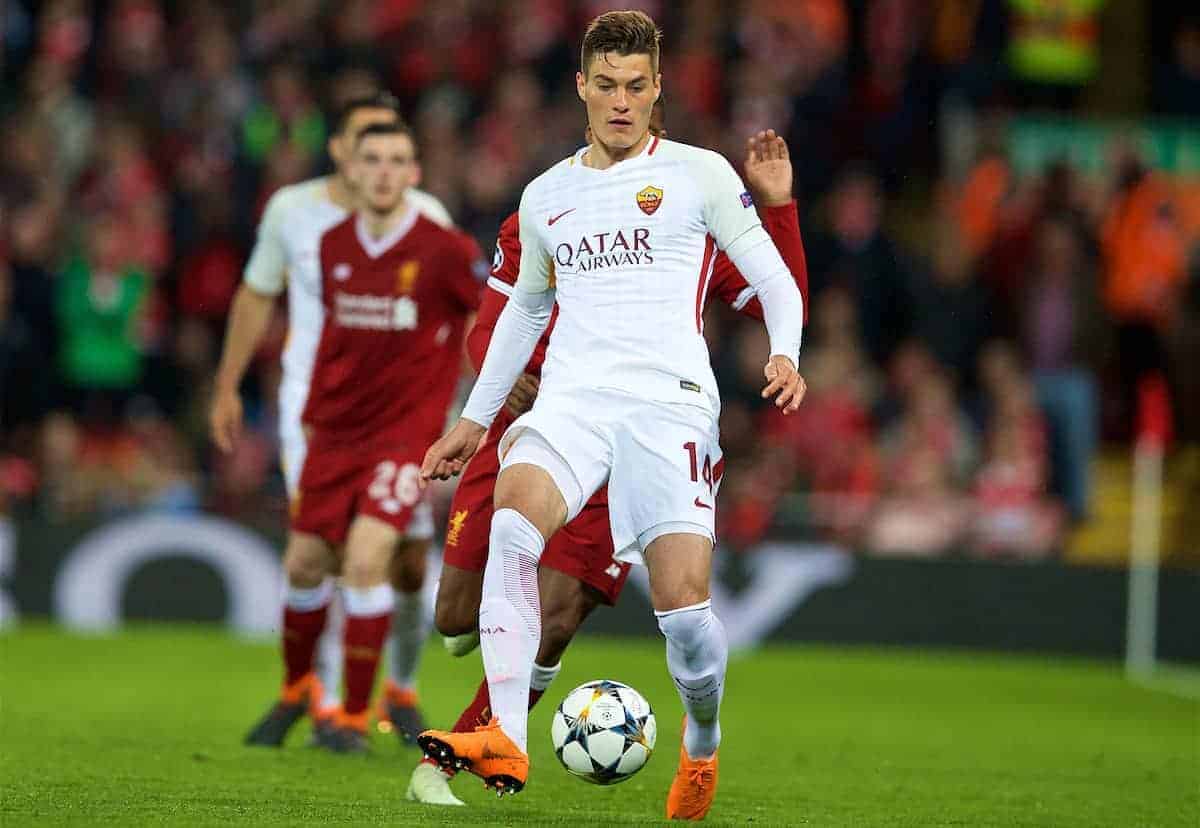 The Roma squad also condemned the sickening attacks from their supporters outside Anfield last week, offering support for Sean Cox, who was left in a critical condition.
"My thoughts and those of the whole dressing room are for Sean's family," said striker Patrik Schick.
"This kind of thing doesn't have to happen, it's only football and there must be respect between everyone."
Alisson added: "Di Francesco is right: we condemn these actions. We hope the game is just a party."
Liverpool are still hot favourites to secure their place in the final against either Bayern Munich or Real Madrid, but will be wary of taking on a Roma side resolved to strike back.