Liverpool had a media day at Anfield on Monday, ahead of this weekend's mouthwatering Champions League final against Real Madrid.
With the every minute, hour and day that passes, the more real this all starts to feel.
Liverpool are in a Champions League final, and it would be a travesty if we didn't drink in every possible moment of the pre-match build-up.
Anfield was a hub of activity on Monday, and the above 'Inside Anfield' video – the last of the season – gives supporters a great look at how the day unfolded.
On a stunning spring morning on Merseyside, Jurgen Klopp took an open training session on the pitch, with James Milner unsurprisingly the first out of the tunnel.
The players looked in relaxed spirits ahead of the Reds' biggest match since Istanbul, and the most high-profile game of their respective careers.
Loris Karius and Simon Mignolet are kept busy in goal, and Roberto Firmino attempts to beat head of fitness and conditioning, Andreas Kornmayer, with some silky skills.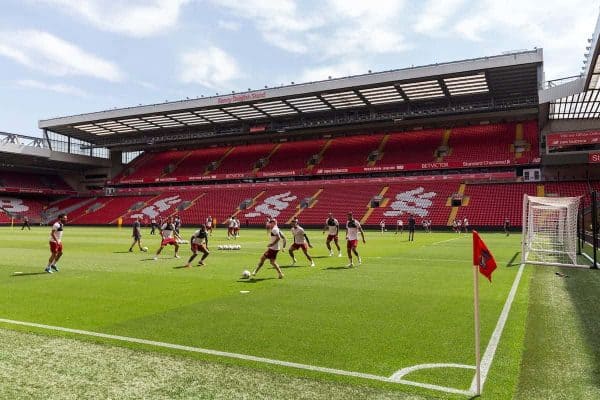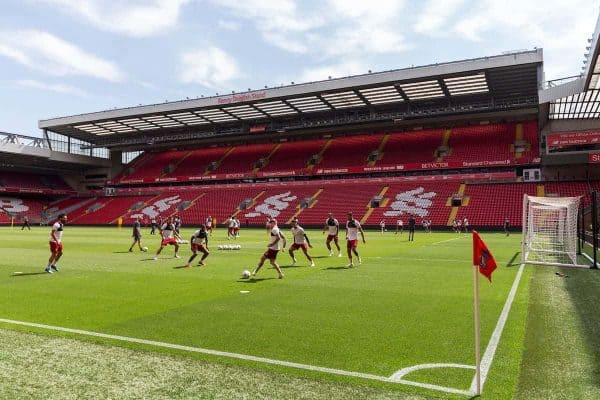 Andy Robertson starts chanting towards the camera – quite what he says is anyone's guess! – before captain Jordan Henderson conducts television interviews in the tunnel, including one with Jamie Carragher.
The skipper must be feeling particularly proud this week, well aware that he is just one win away from becoming only the fifth Liverpool player to lift a European Cup.
Mohamed Salah gets in on the act, having a chat with former Chelsea teammate Frank Lampard for BT Sport. The 'Egyptian King' is surely one of the most talked-about footballers on the planet right now.
The press conferences then took place, with Dejan Lovren and Sadio Mane both on excellent form in front of the cameras.
Man-of-the-moment Trent Alexander-Arnold pretends to be upset at having to be interviewed by LFCTV, and his jokey manner sums up the current feel about the squad.
Saturday cannot come soon enough.