Liverpool's impressive 2017/18 brought out the best and worst of social media, and Andy Campbell believes this shows a shift in modern football.
A sudden outpouring of emotion, back slapping, celebration and most strikingly unity. Not always a given in any fanbase…ever. Quickly followed by despondency, despair, diatribes and division.
I'm not talking about Sadio Mane's dream-inducing equaliser, doused in the coldest of waters by Gareth Bale's gravity-defying winner on the biggest stage in club football.
Instead this bizarrely accounts for the reaction we have seen post-season to Liverpool's recruitment efforts, primarily but not exclusively across social media.
Embarrassing, shameful, second rate, inept, pathetic. These words have infected my social media platform feeds since the collapse of Nabil Fekir's transfer from Lyon. Words weaponised to belittle the efforts of the club and specifically the recruitment team.
Malignant memes abound, typically mindless, factually ignorant and always lacking in context—interrupted by a few late-to-the-party efforts still mocking Harry Kane unaware the Twitter storm has moved on.
It's Going to be Our Year!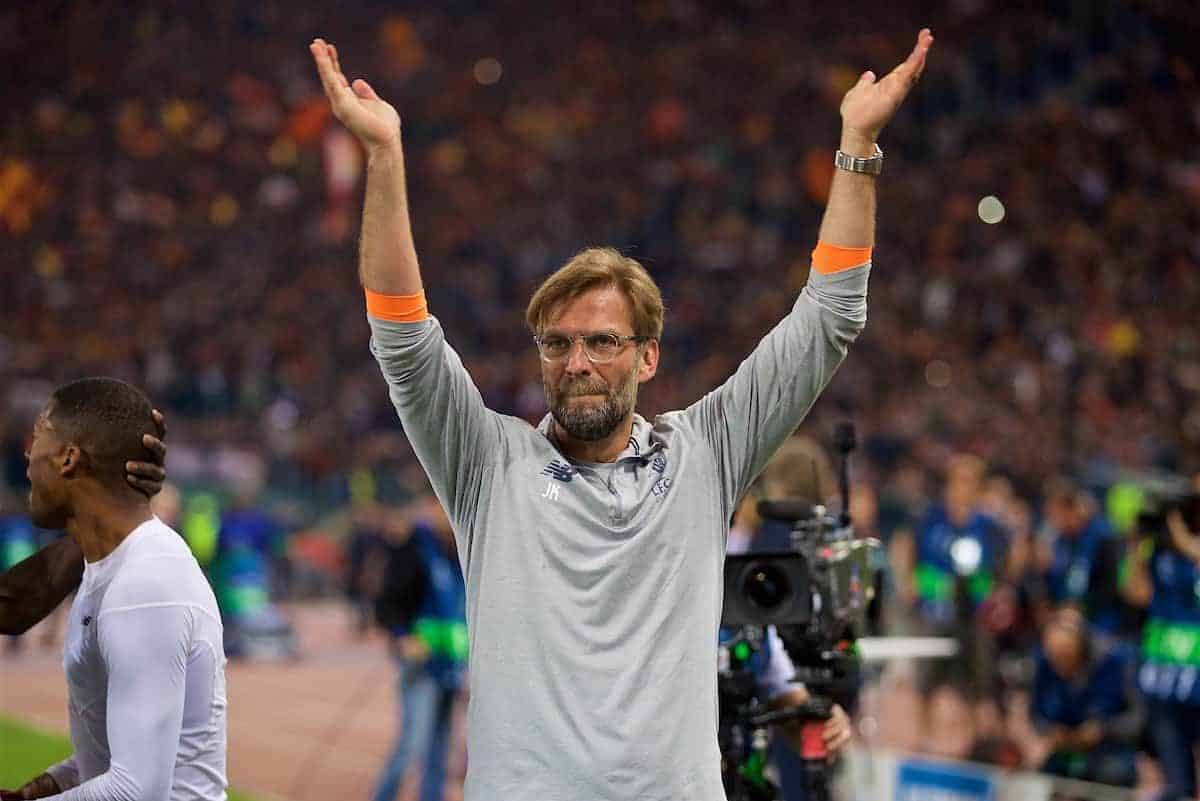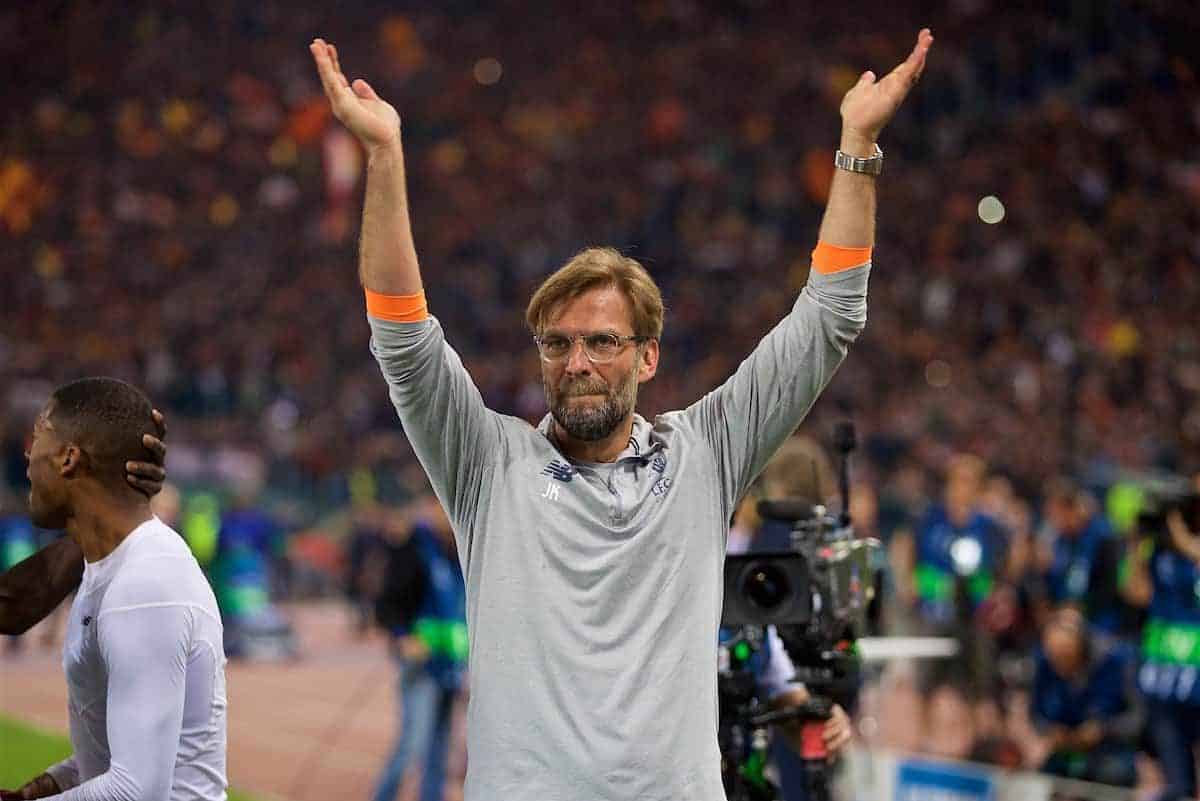 Yet it was all so different in the hours and days before.
Michael Edwards lauded for his quiet, almost ruthless efficiency: Naby Keita and Fabinho locked down, Fekir to follow.
Xherdan Shaqiri an enticing side-serving lured by the prospect of warming the Anfield bench. Willing to wait patiently until STATSports warn Jurgen Klopp that one of our formidable front three needs a rest.
(Note: That may not have been Edwards exact pitch to Shaqiri, I possibly paraphrased.)
There was even grudging praise from the perpetually disgruntled #FSGOut contingent. This is how the elite clubs do business, this is how you build a successful team, this is how you win titles…This is Anfield.
Liverpool were back. Quite where they had been I'm not entirely sure, I'm yet to get to the root of that riddle.
Then the transfer of the newly prized talent Fekir fell through. That remains the only fact at this stage. Everything else is conjecture.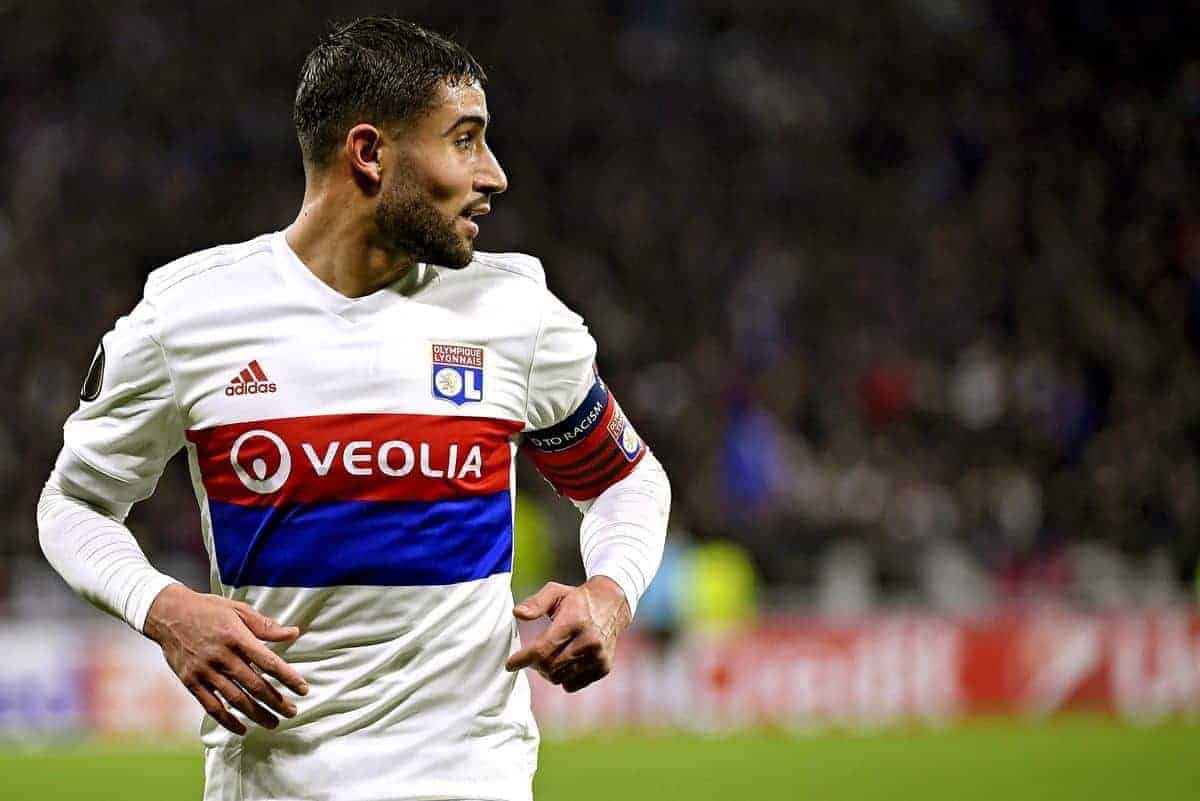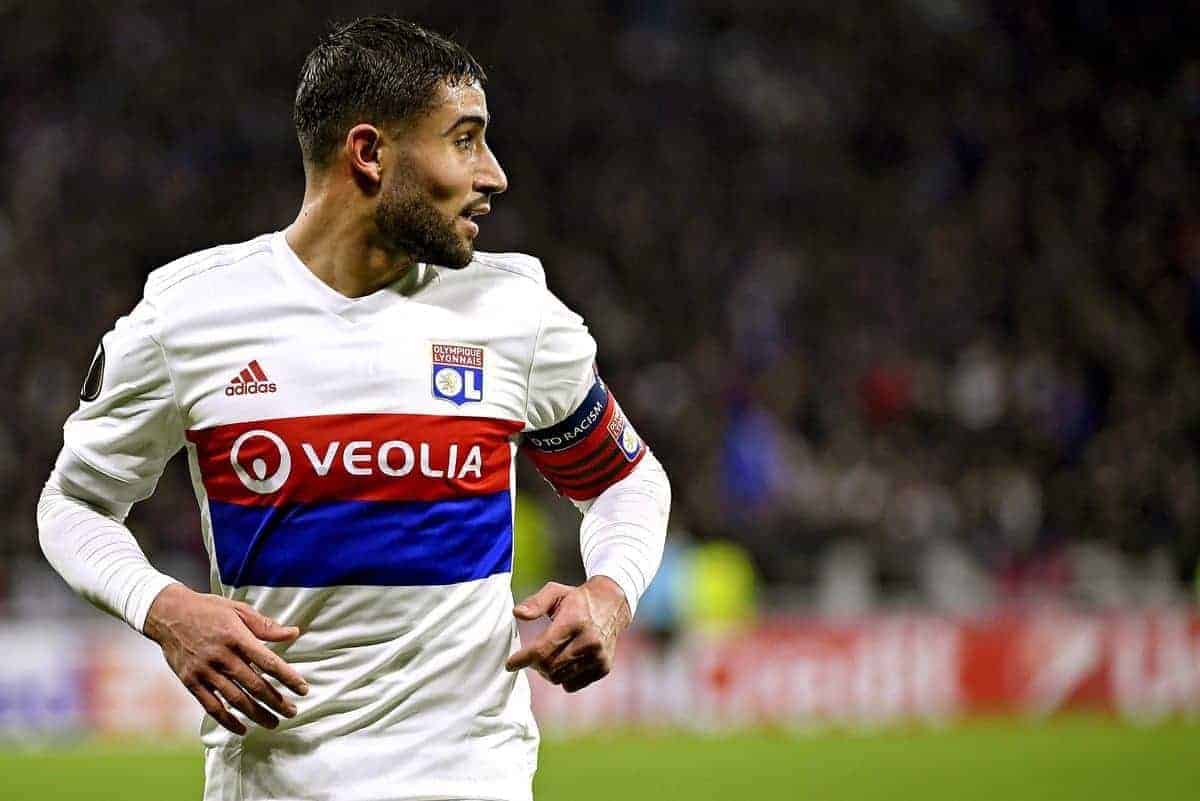 That hasn't prevented the latest terabyte-consuming, keyboard-bashing online meltdown. Failed medicals; interfering, money-grabbing agents; financial restructuring of the deal; a risk-averse Liverpool.
Or my favourite being that one about David Beckham; wait, that might not be relevant. My "research" occasionally slips down the wrong rabbit hole!
Take your pick or go ahead and make up a new tale if they don't take your fancy. The era of #fakenews.
We're mid-June with the club's recruitment still a work in progress. Building on an already exciting squad. Astonishingly some are ready to throw in the proverbial towel on next season.
Tipping Point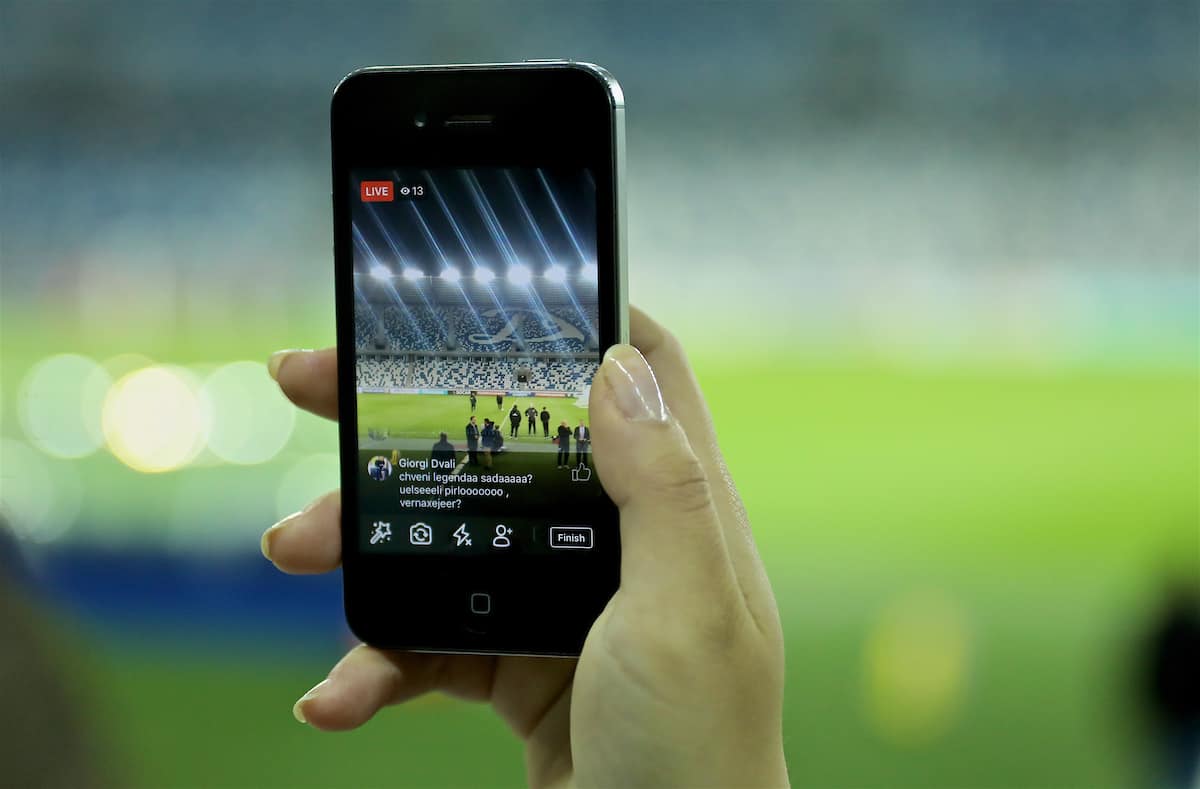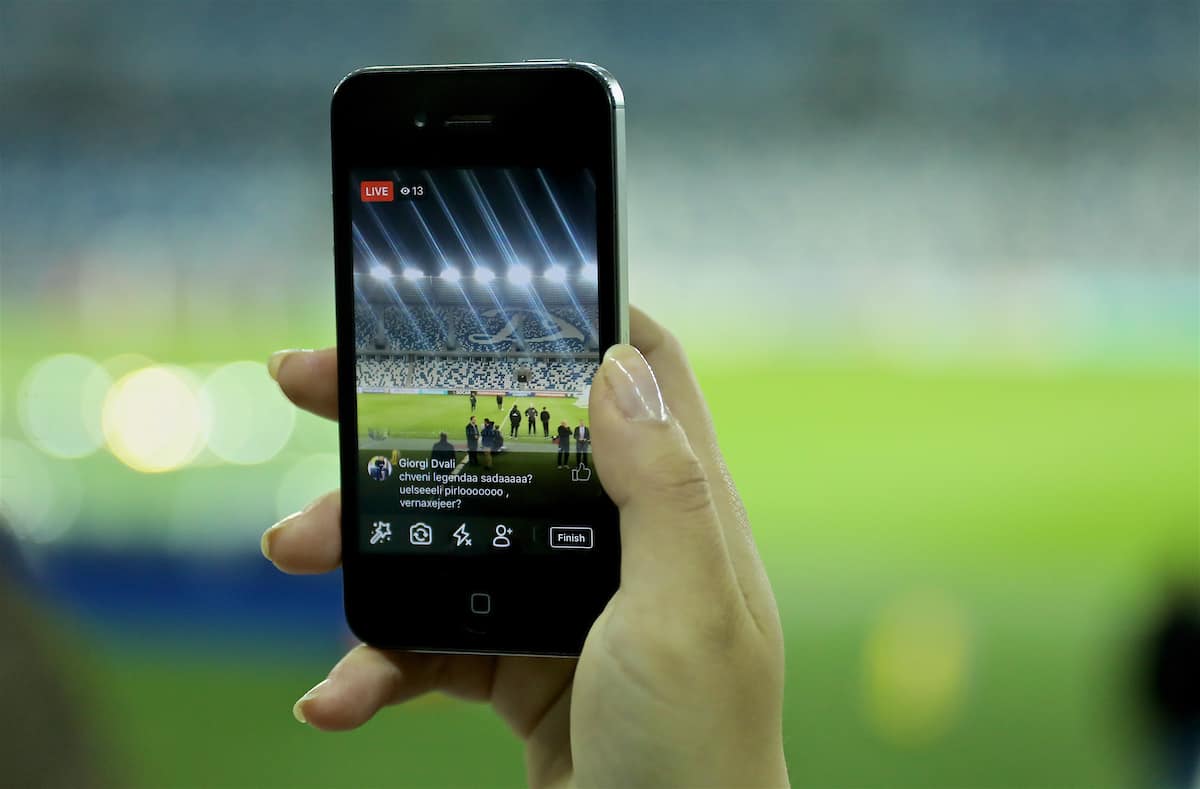 Not the afternoon gameshow dirge hosted by Edgar Davids' nemesis Ben Shephard. Rather my view of where we have reached with the unnecessary vitriol that too often clogs my timelines.
This is by no means a problem specific to Liverpool, football or even sport.
Twitter, Instagram, Snapchat and Facebook neatly fit the cliche about Pandora's box for good reason—frequently affording us an unwelcome mirror into the darker aspects of humanity.
Despicable abuse and threats are common place. Sociologists and psychologists spin careers on the topic so it's not my intent to dissect the why. I'd be ill-qualified for a start.
Regardless, there are points to consider for us all as supporters.
The Good, the Bad and the Ugly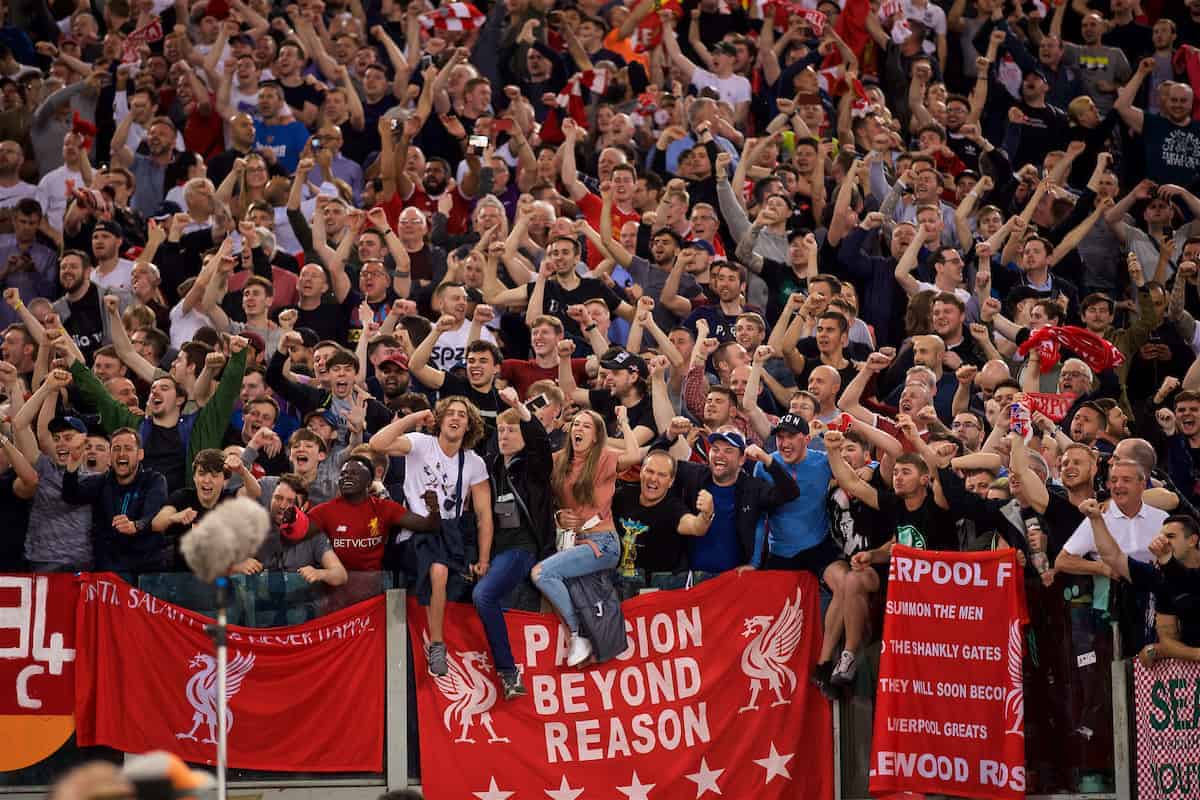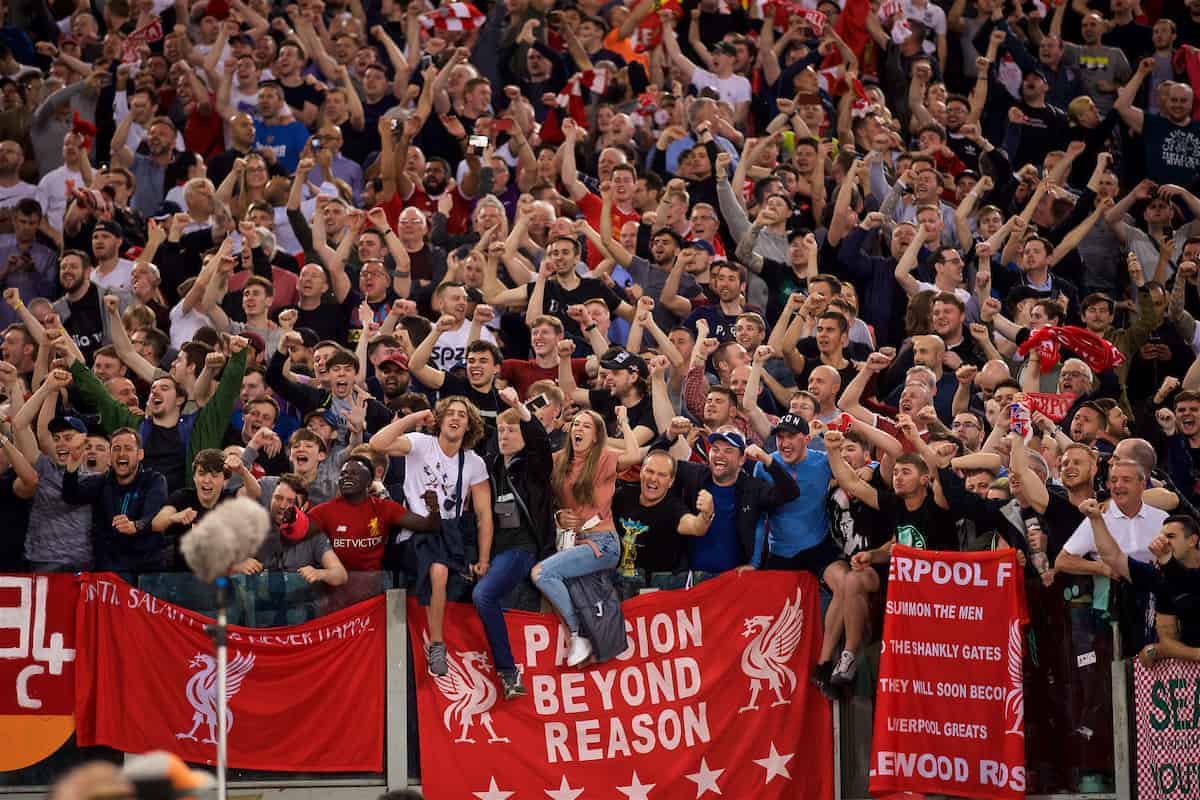 This isn't a cry for the past by any means. I prefer to look forward. You could easily write another article about the way technology has positively transformed football.
Liverpool's media game last year was wonderfully entertaining and inspiring. BT's 'No Filter' content was compelling.
Then there's the growing number of experts to enjoy, from professional to amateur contributors, no longer restricted by region or profession. Every club has a library of fresh material to draw on.
Beyond club-specific content there's an array of stats-orientated sites that provide swathes of data to support almost any debate you want to have on the game.
Increasingly I'm conscious of how this is impacting the mainstream media. Indeed, it may go some way to explaining BBC and Sky's increasingly clickbait approach.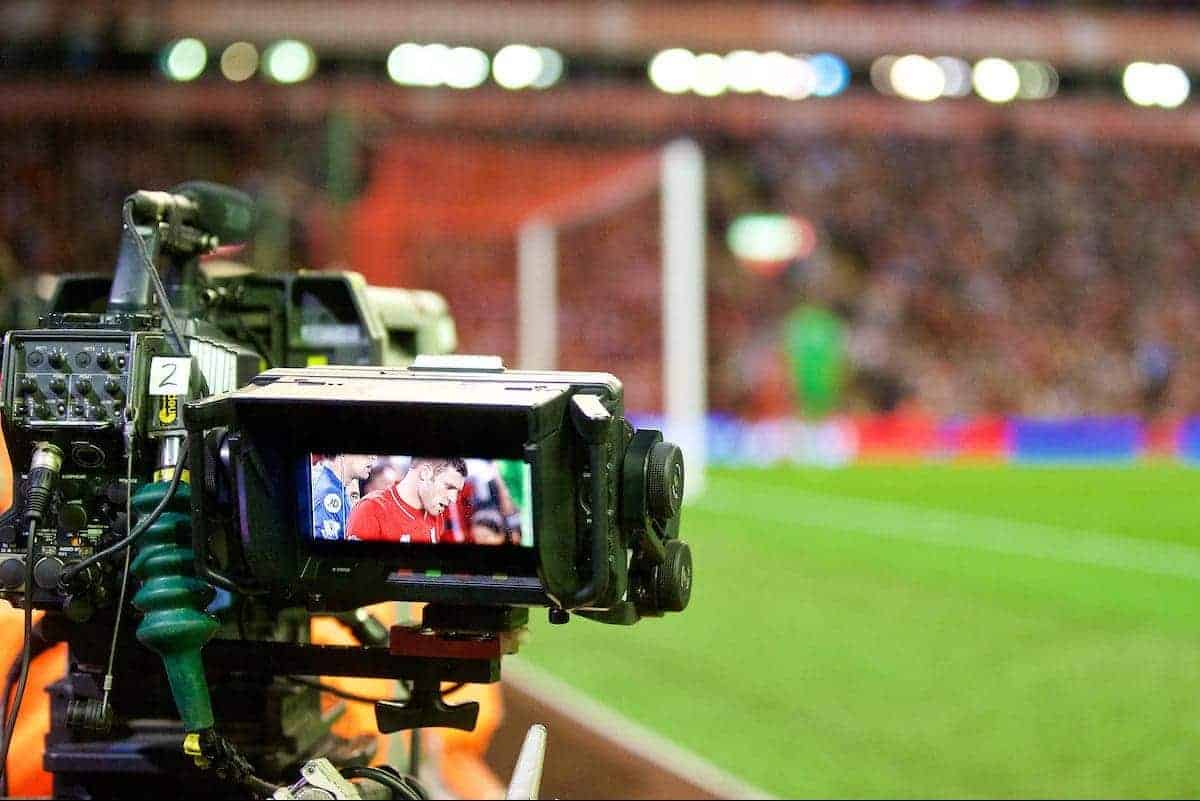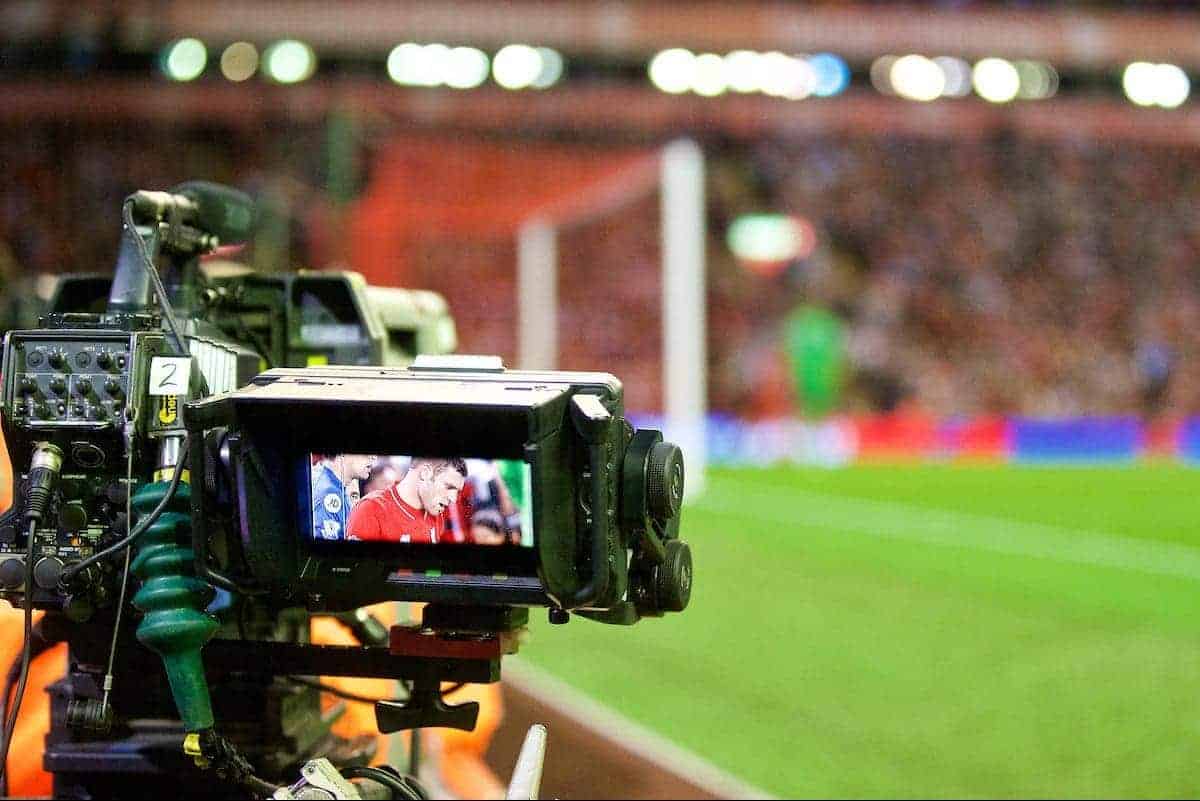 It's intriguing given their status and investment that Sky Sports appear notably behind the curve. A behemoth, filled with news that broke hours before elsewhere.
Bland soundbites, inane polls or poor analysis from ill-informed, ignorant former players that genuinely astound at times. I pray my next television has a function that automatically mutes any appearance by Danny Mills.
Although I must say honourable exceptions on Sky include Monday Night Football and the occasional specials with the likes of Klopp and Guardiola.
Perhaps they're simply constrained by scale and format these days in a more agile, fluid environment with a plethora of material at our fingertips.
If that covers the 'Good' and 'Bad'—where to start with the 'Ugly'?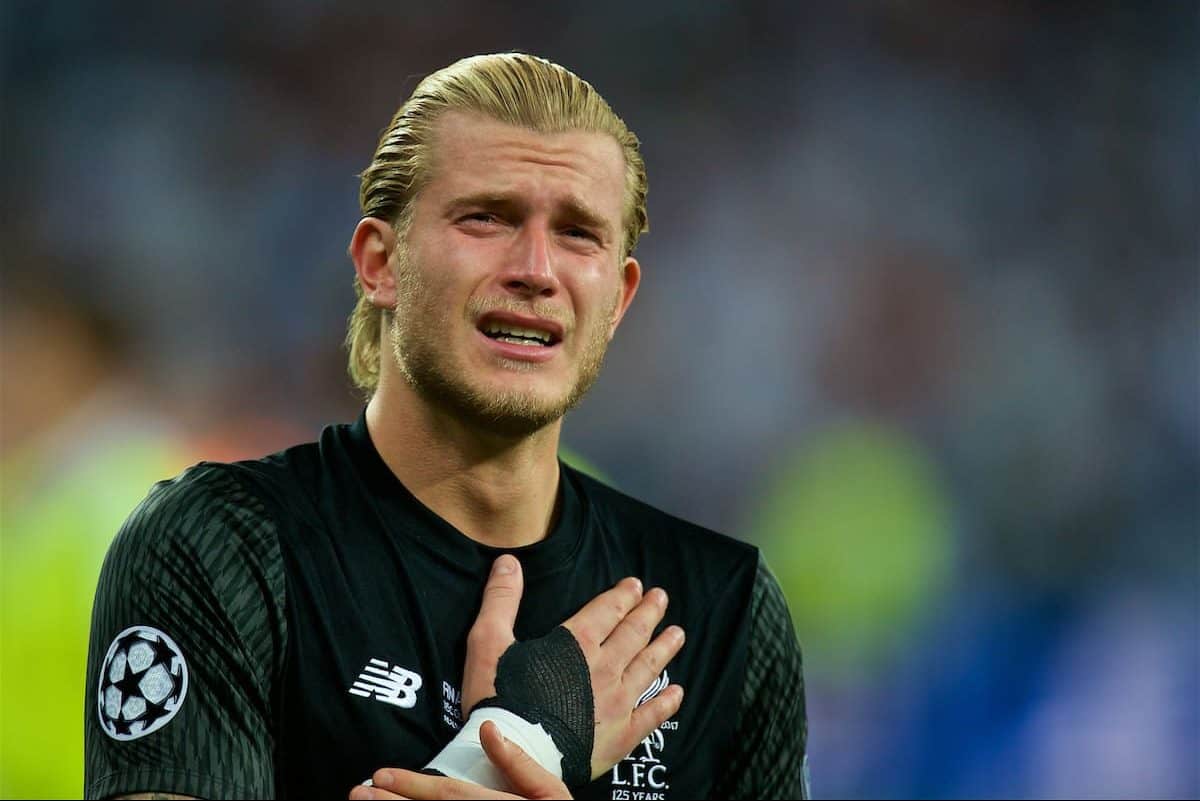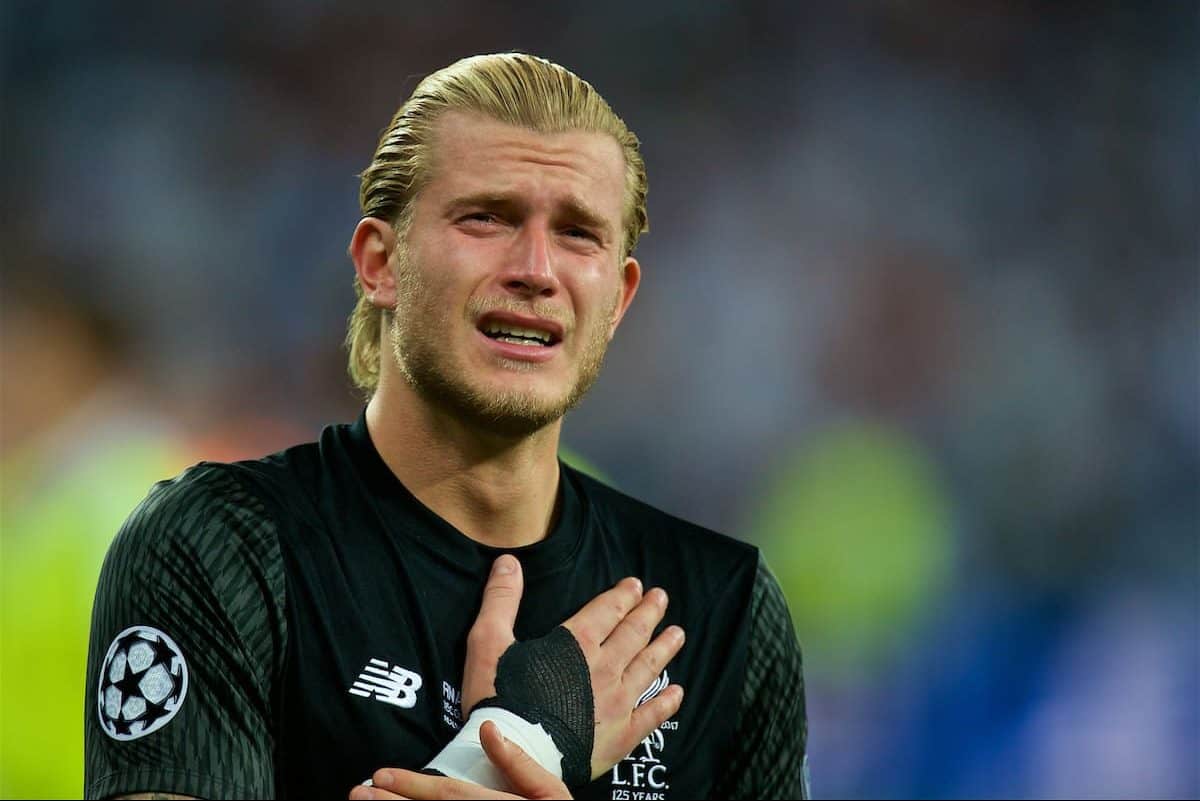 Simon Mignolet, Dejan Lovren and Loris Karius are high-profile examples of Liverpool players subjected to shocking levels of abuse from their owns fans in the season past.
Beyond the players, it's incredible the level of criticism levelled at both the owners and management team.
And this in a season most agree was successful, despite a lack of silverware before you say it. Damn your facts and bottom-line assessment shooting down my 'hipster' views.
This isn't to say anyone is above constructive criticism. After all "a little rebellion now and then is a good thing."
Google is trying to tell me Thomas Jefferson said that but I'm pretty sure it was Sean Connery in 'The Hunt for Red October'…even the Russian Navy needed a talented Scot in their lineup.
Marko Ramius, very traditional name in Edinburgh I'll have you know!
Negativity & Easy Pickings For the Mainstream Media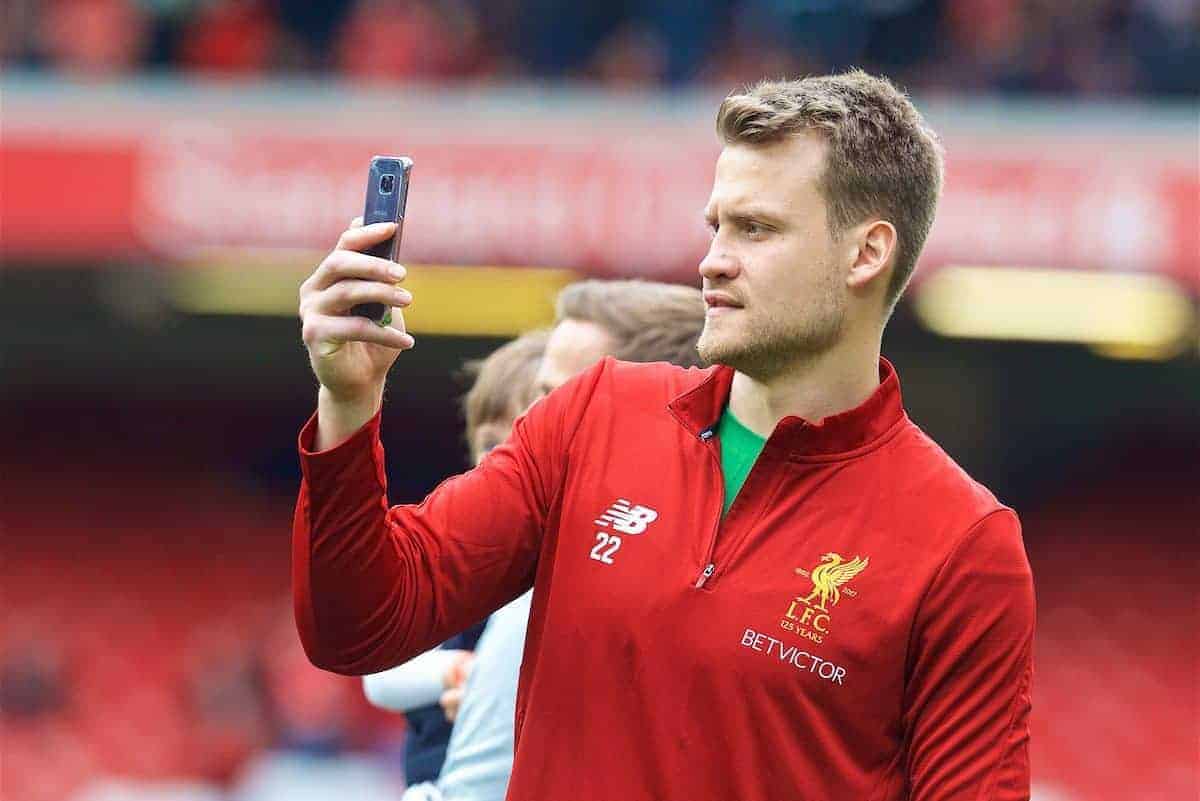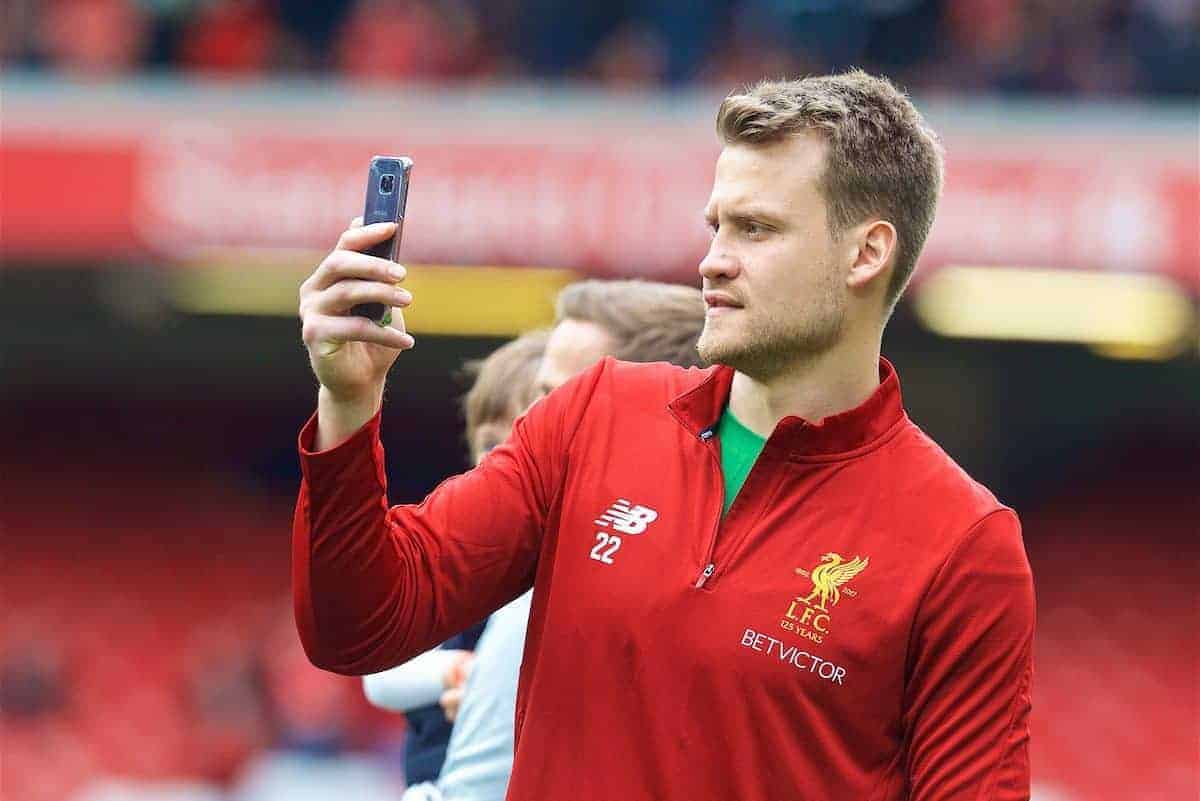 We've all seen and encountered abject, abhorrent levels of human interaction across cyberspace.
Despairingly, some of the vitriol does filter through to the intended targets. Most of it will thankfully exist randomly floating unanswered, unaddressed and unacknowledged. A futile waste of emotion, energy and words.
In what way is it productive? Short answer? It's not. Ever.
Rather it's more likely to drive a wedge between the victims in question and the fans, creating a divide that may not have existed previously. A negative memory to hold onto come contract extension time.
The only beneficiaries appear to be the tabloid print and the 24/7 networks. As alluded to earlier, they increasingly seem to struggle for interesting, insightful content.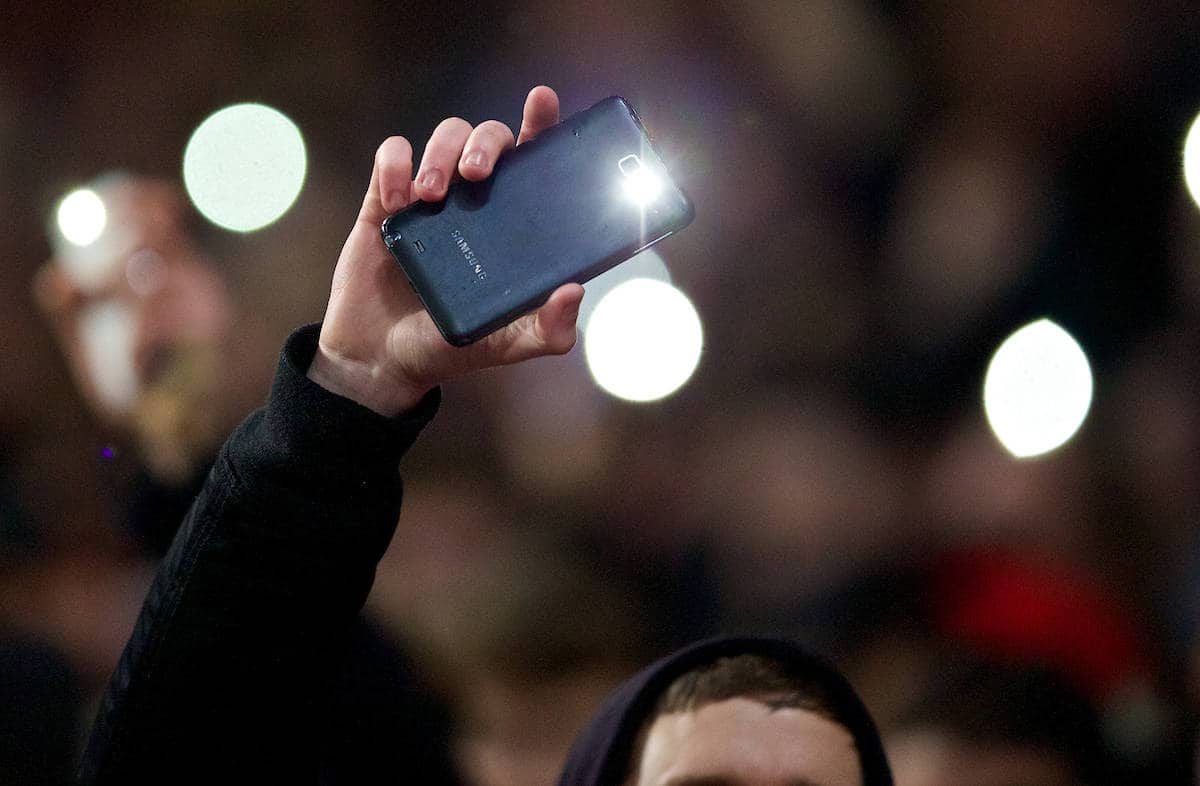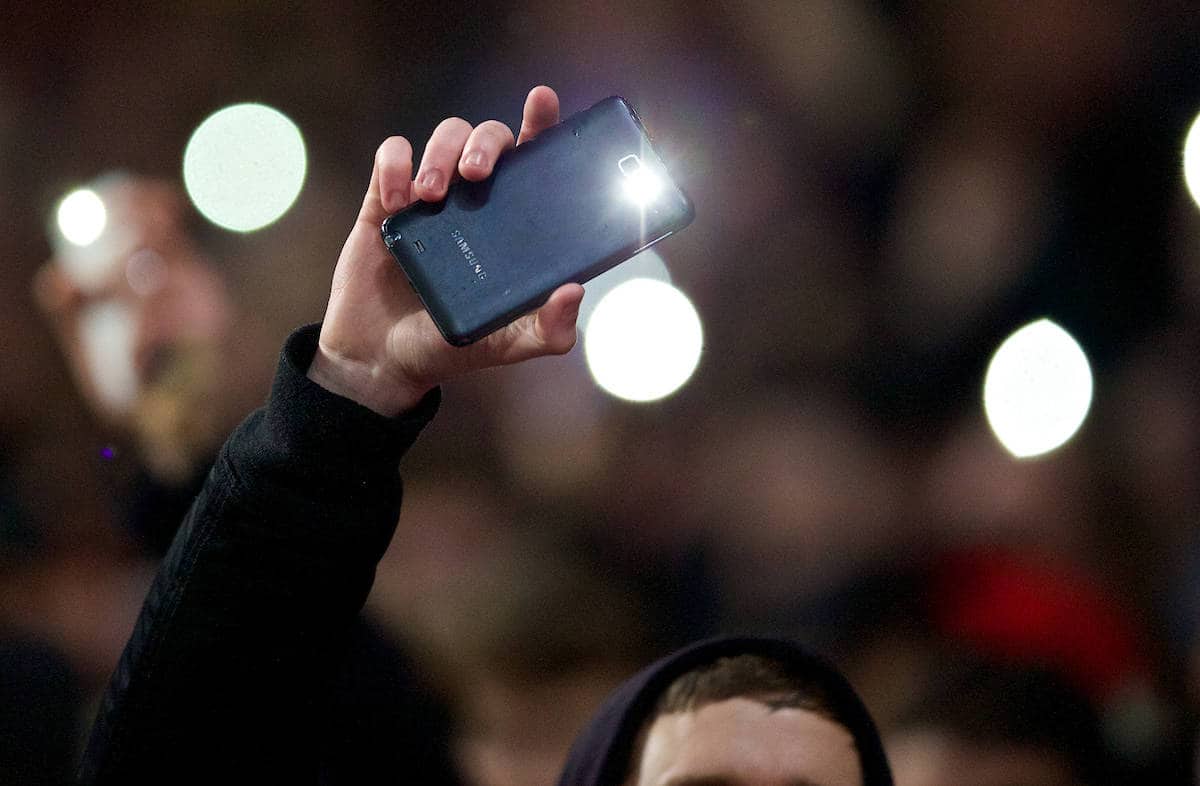 The regular social media maelstroms provide the ideal fodder to fill columns and segments on air. Unfortunately, this gives undeserving validity to the trolls, seemingly giving weight as it's repeated ad infinitum.
Just think of those recent ridiculous headlines that Liverpool fans wanted a replay of the final in light of Karius' concussion diagnosis. Every single fan banded together again and it was, of course, utter nonsense.
This spirals into a less-than-virtuous circle that invariably results in players or, as we frequently see, Klopp being asked frankly absurd questions in press conferences or interviews. It must be depressingly wearisome.
Time to Exert Control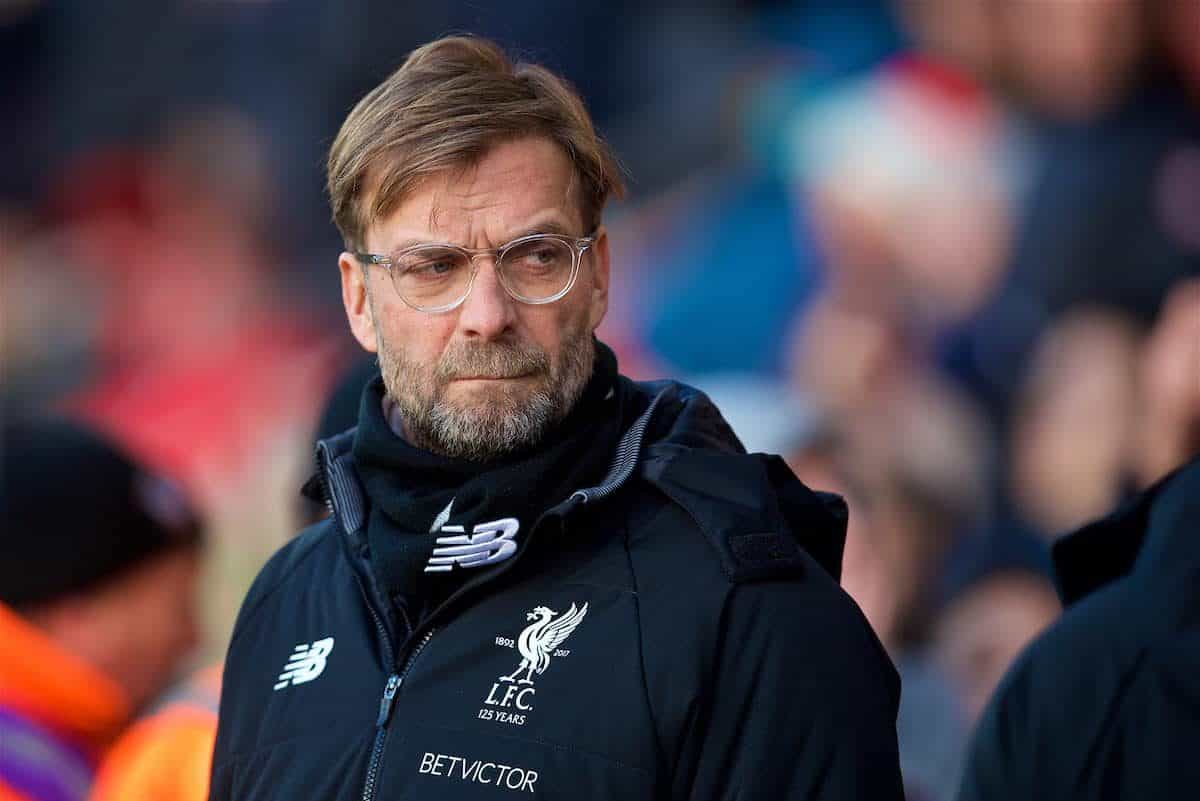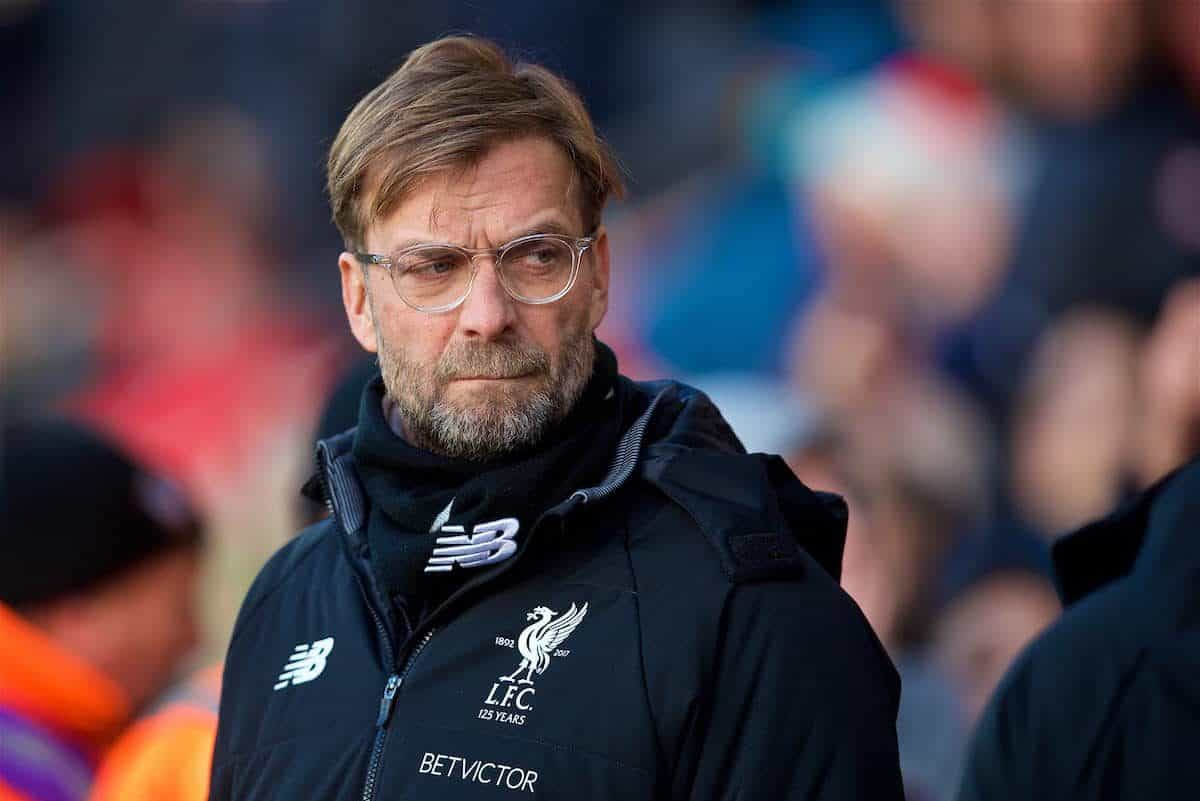 Unfortunately instinct can, and often does, drag us into conflict with views we're opposed to. Football is a passionate affair and emotions can override logic at times.
It doesn't help that there's a lack of context in these scenarios. Or that social conventions, the subtleties of face-to-face interaction and the ability to read people are all lost online.
Users have the shield of anonymity, hidden behind an avatar, carefully chosen identity and cultivated persona. A significant number of our communication skills are rendered useless from the off.
It recently struck me just how much that undermines the whole process.
Perhaps the easiest and most relatable example would be to consider how you speak with your friends and colleagues about football.
In my days at school, university or early on in my career I was exposed to a much more diverse and sociable environment. More people, more opinions and more of well everything really…let's swiftly move on!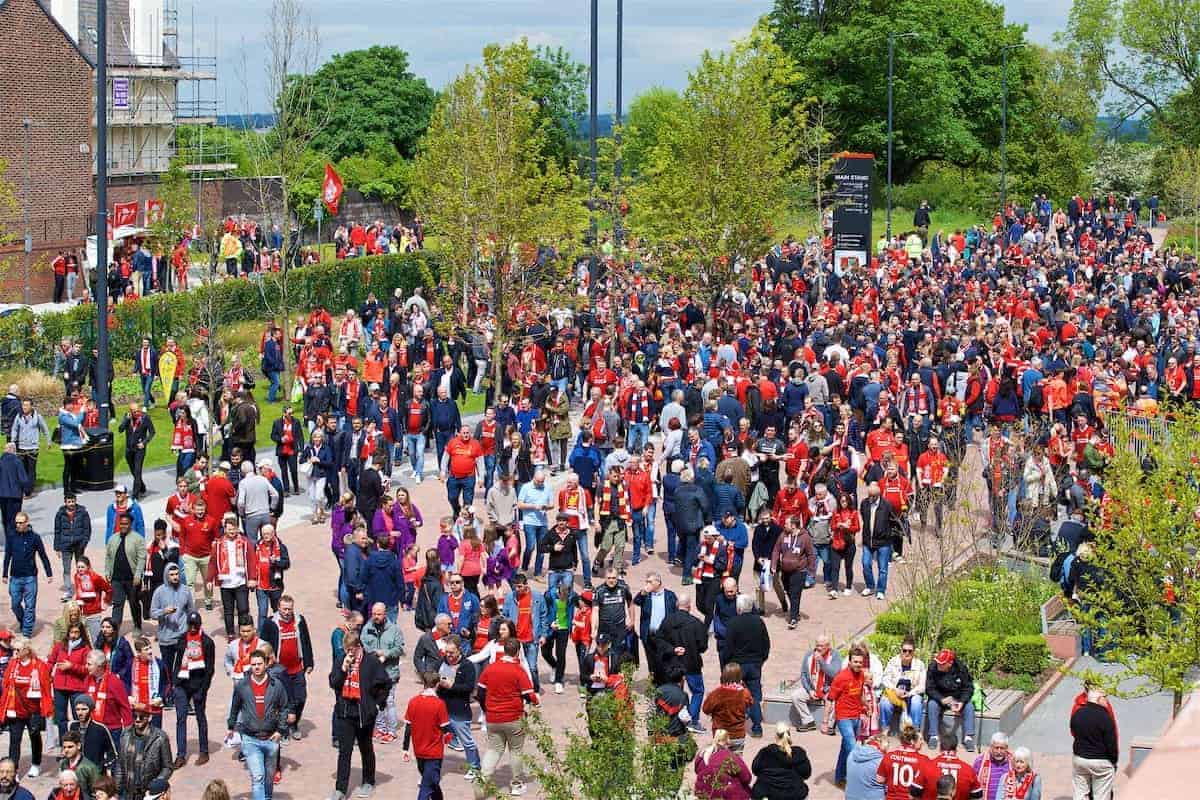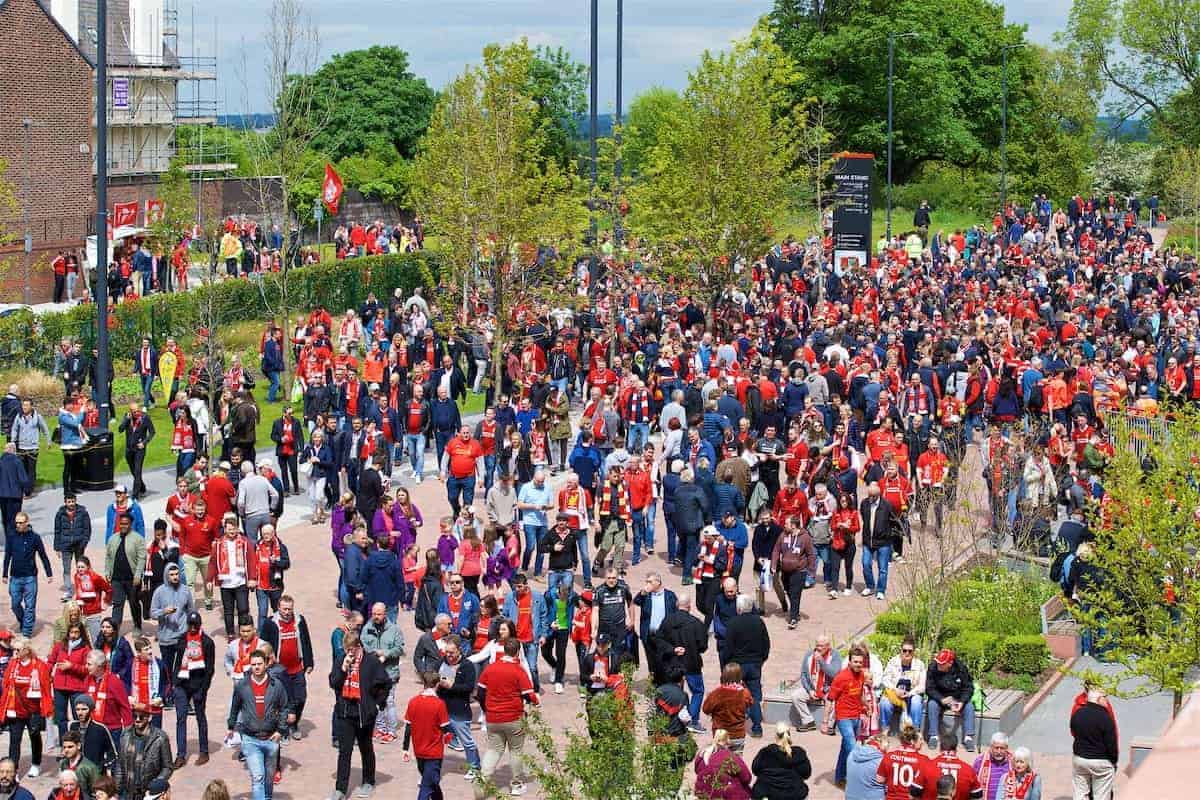 An array of clubs supported by an array of people. Heated debates ensued, games played out. "Stick" was as inevitable as a lazy, cliche-filled column from Chris Sutton but it rarely descended into arguments or abuse.
So what? You're less likely to argue with friends or colleagues at work aren't you? And this was in the days of Bebo or MySpace, before Facebook and Twitter became omnipotent.
Except I've noticed that similar discussions with many of the same friends can now take on a darker and occasionally confrontational tone. Yet this only occurs online. Face-to-face interactions easily fall back into the old, amenable routines.
This is hardly news, there are plenty of studies that better explain the reasons but it's worth considering before you're next tempted to enter an online difference of opinion.
It sticks in my head the way Klopp often talks about control. Focus on what you can control and don't waste energy on what you can't; don't even give it a second thought.
Stadiums are Microcosms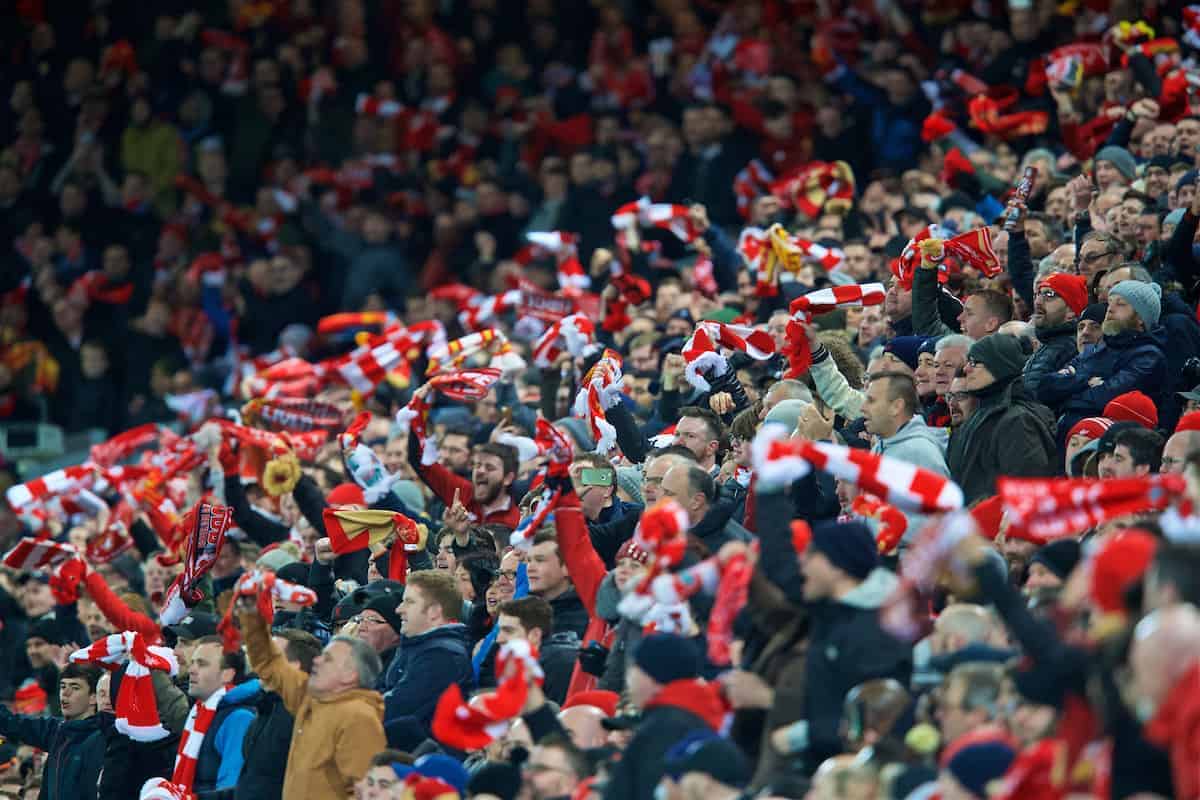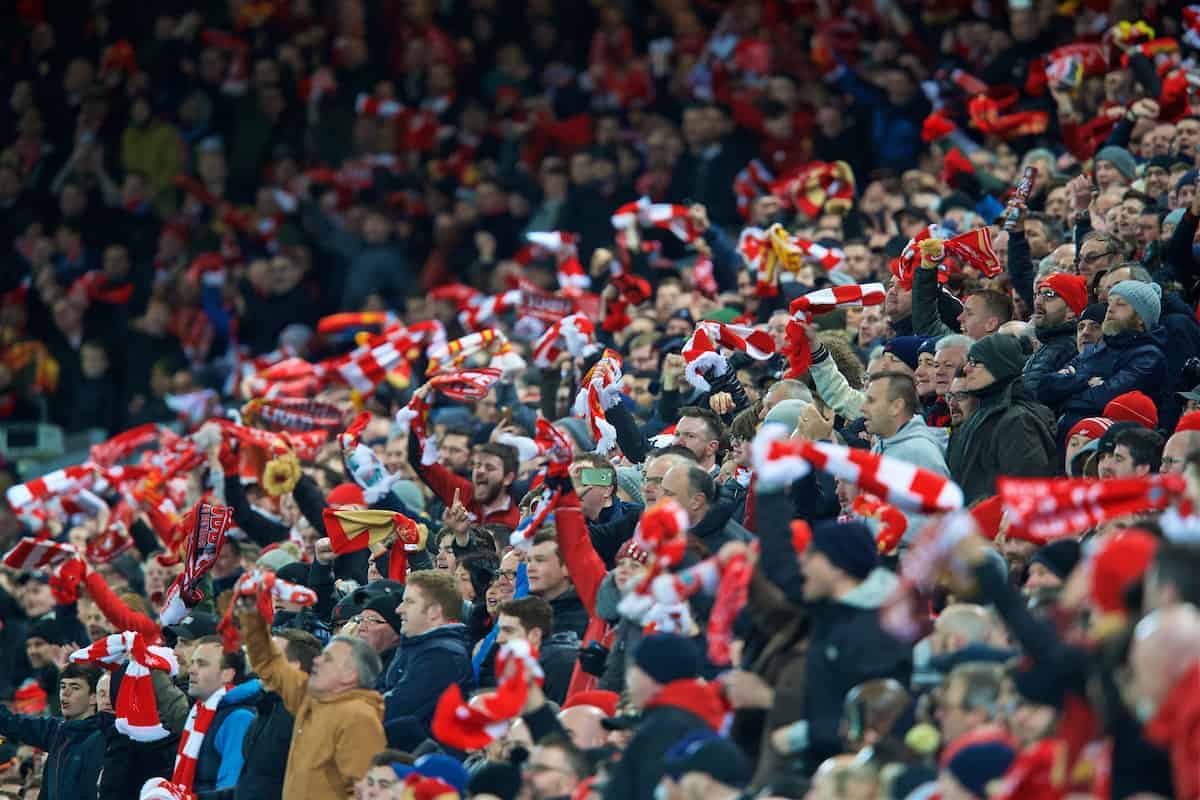 This won't remove online idiocy.
Instinct is to dismiss these fans as irrational at best. Cite them as a negative side effect of the globalisation of the monetised, elite European Leagues—bet they're not even from around here or worse still…they're millennials!
However, consider your experience in or around the stadium. Or the pub before and after if you're so inclined.
I tried to consider how to delicately phrase this but it's more honest to say there's arseholes everywhere in day-to-day life. Why would social media be an exception?
It still surprises me how often fans, a minority admittedly, lack a genuine understanding of the game. Shouts for offside from a throw-in, screams for a back-pass when a player plays it off his knee, the mythical 'last-man rule'.
These are basics of the game, not even touching on the more nuanced tactical side or convoluted offside laws.
These environments are a microcosm of the wider world. Social media platforms expand and amplify the conversations. They can be hard to tune out.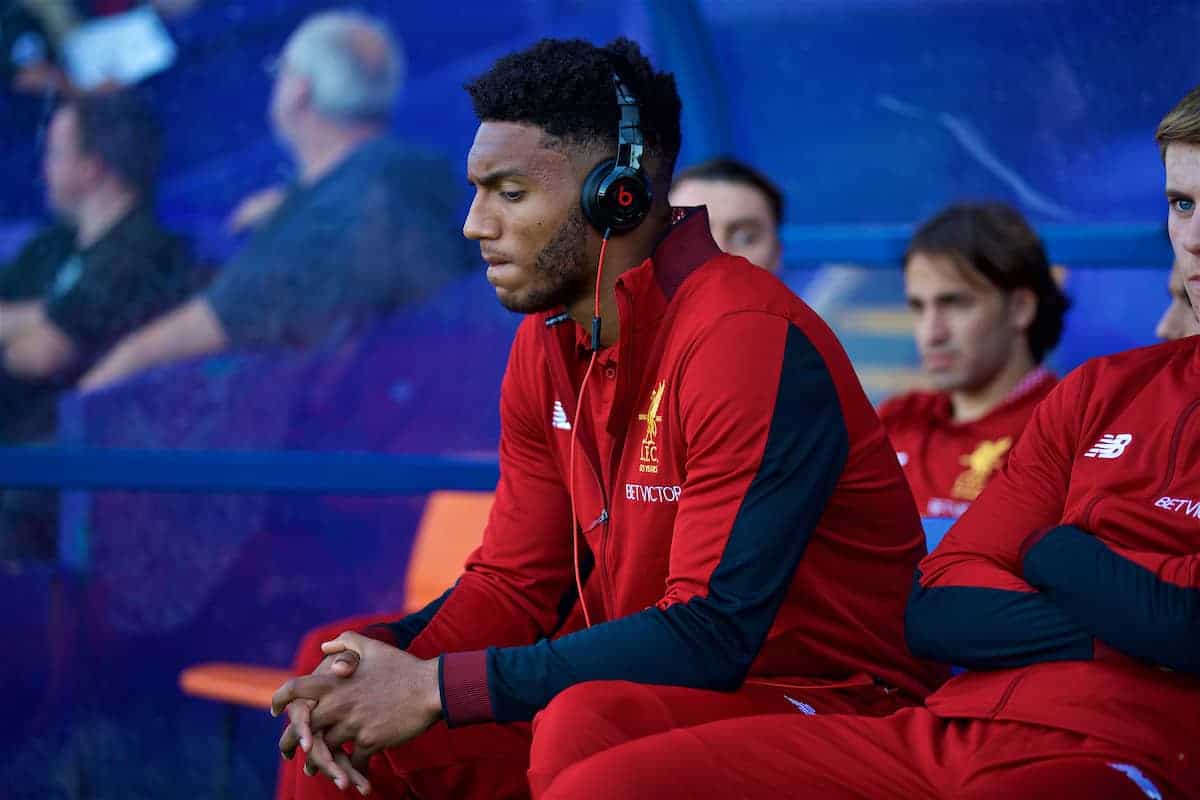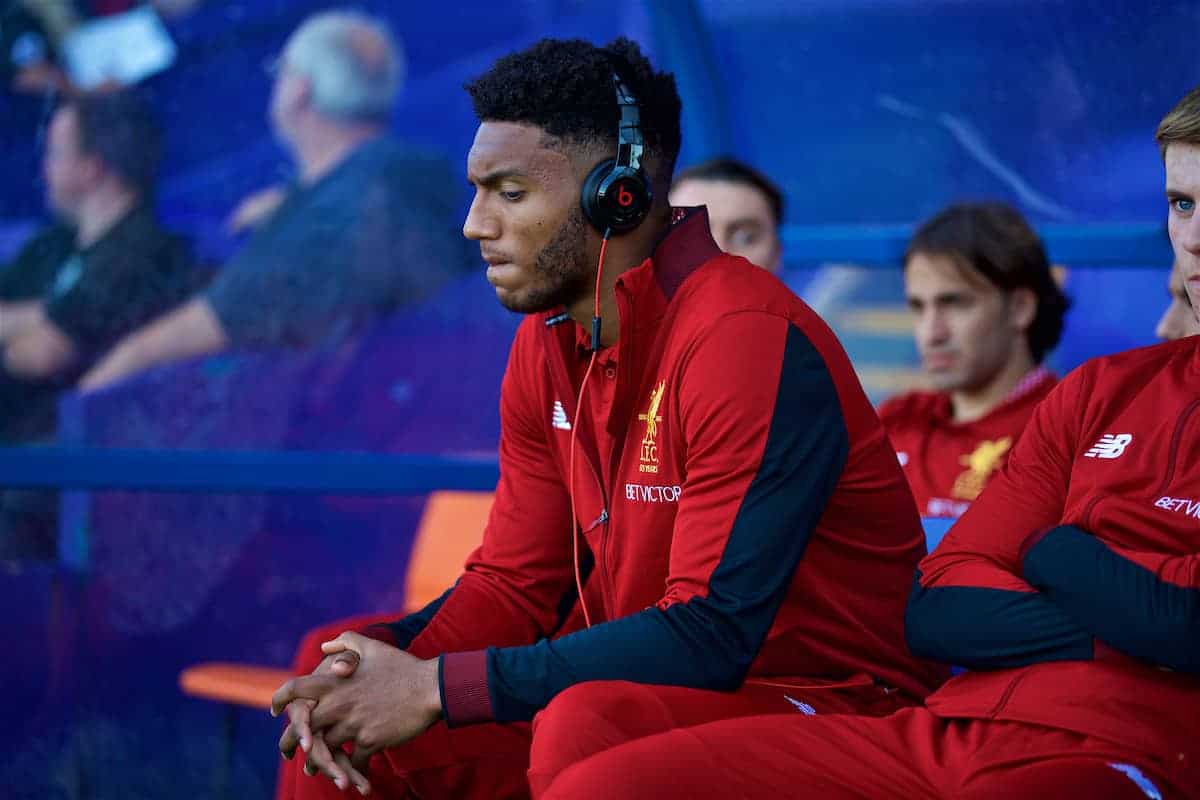 What if you simply starve the trolls of oxygen? Figuratively not literally.
Ignore the clickbait, scroll past the pointless meme, skip the comments designed with the sole purpose of irritation, argument and controversy.
Deprive them of views, shares and virtual validation. Roll your eyes and shake your head as you might if you're sitting in your seat at Anfield.
I understand not everyone is a football obsessive—OK, geek is more accurate. But if you're going to shout, scream and voice an opinion why not make sure you know what you're talking about.
There's no excuse given the number of the excellent, accessible sources out there.
This won't eradicate the problems but it could reduce the impact. If it's not trending there will be far less easy pickings for the tabloids and fewer of those fabricated stories that so irk us all.
Surely that's a more virtuous circle to aspire to.
---
* This is a guest article for This Is Anfield. If you'd like to contribute a piece for consideration please see this page. Follow Andy on Twitter, @AndyC1874.