As Liverpool's pre-season edges closer, have their last three summers ended up shaping the campaign that followed?
The World Cup may be taking centre stage at the moment, but before you know it, the primary focus will be on club football again.
Liverpool's squad will return to Melwood next Monday, July 2, although those participating in Russia will have an extended break after the tournament.
Liverpool's pre-season schedule:

Chester FC – Swansway Stadium – July 7, 3pm
Tranmere – Prenton Park – July 11, 7.45pm
Bury – Gigg Lane – July 14, 7.30pm
Blackburn – Ewood Park – July 19, 7.45pm
Dortmund – North Carolina – July 22, 9pm
Man City – New Jersey – July 26, 1am
Man United – Michigan – July 28, 10pm
Napoli – Dublin – August 4, 6pm
Torino – Anfield – August 7, 7.30pm
The Reds have nine matches in total before their opening Premier League game at home to West Ham, allowing Jurgen Klopp to master his plans for the season ahead.
When you look back at Liverpool's last three pre-seasons, how important have the results, the form of individuals and Klopp's tactics really proven to be?
2015

Results:

Thai Premier League XI 0-4 Liverpool
Brisbane Roar 1-2 Liverpool
Adelaide United 0-2 Liverpool
Malaysia XI 1-1 Liverpool
HJK Helsinki 0-2 Liverpool
Swindon Town 1-2 Liverpool
What was new?
After the humiliation of losing 6-1 at Stoke City on the final day of 2014/15, many expected Brendan Rodgers to be relieved of his duties.
The Ulsterman kept his job, however, and made a total of eight summer signings – Joe Gomez, Adam Bogdan, Danny Ings, James Milner, Nathaniel Clyne, Roberto Firmino, Christian Benteke and Allan Rodrigues de Souza.
Steven Gerrard's remarkable Liverpool career ended after 17 years and Raheem Sterling also headed out of the Anfield exit door, which was a major blow.
What was telling?
Liverpool enjoyed an unbeaten pre-season, with just one draw thrown in, but there didn't appear to be a specific identity to their play.
Rodgers' obsession with buying Benteke suggested he was looking for more of a target man in attack, which couldn't have been further from his 2013/14 approach, when Luis Suarez and Daniel Sturridge's guile was so memorable.
A brilliant 'debut' goal by Benteke against Swindon Town suggested great things could be on the horizon from the big striker, but it was a major false dawn.
Did pre-season predict anything?
Pre-season gave off an air that Rodgers had taken Liverpool as far as he could and that proved to be exactly the case.
It was hard to suggest the unbeaten run bred any great confidence within the squad, especially after a hugely unconvincing start to the campaign left Liverpool 10th in the Premier League in October.
Rodgers was inevitably sacked early that month and you just wonder whether he would have gone earlier had Klopp been available in the summer.
Playing Firmino as a right wing-back in the 0-0 draw at Arsenal was a particular low point, especially when you see the player he has become.
A new dawn beckoned.
2016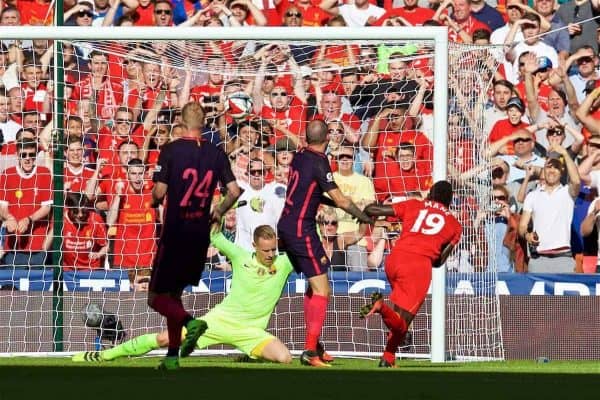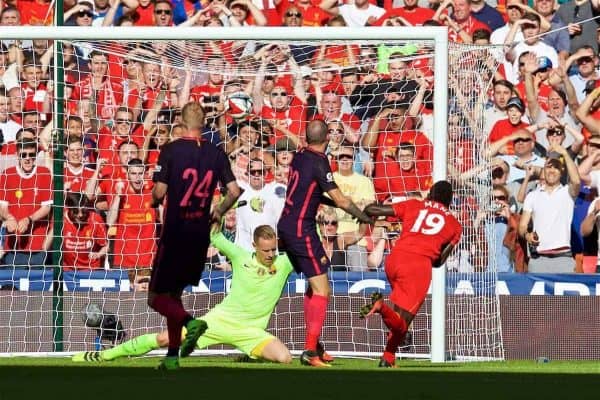 Results:

Tranmere Rovers 0-1 Liverpool
Fleetwood Town 0-5 Liverpool
Wigan Athletic 0-2 Liverpool
Huddersfield Town 0-2 Liverpool
Liverpool 1-2 Roma
Mainz 4-0 Liverpool
Chelsea 1-0 Liverpool
Liverpool 2-0 Milan
Liverpool 4-0 Barcelona
What was new?
Having arrived the previous autumn, Klopp could enjoy his first pre-season at Liverpool in 2016, allowing him to sign his ideal players and truly stamp his mark tactically.
It ensured his squad reached peak levels of fitness and despite skepticism surrounding the move, it immediately became clear that Sadio Mane was a tremendous buy.
Loris Karius, Joel Matip, Ragnar Klavan, Gini Wijnaldum and Alex Manninger also arrived, as the team Rodgers left behind started to evaporate.
What was telling?
Klopp was never famed for opting for a 4-3-3 formation, but it became abundantly clear that this was his system of choice for 2016/17.
This allowed him to use Firmino in the central role that he has flourished in so greatly, with Mane thriving on the right and Philippe Coutinho wreaking havoc from the left.
The most significant game of pre-season came at Wembley Stadium, as Klopp's men dismantled Barcelona 4-0.
The Catalan giants were admittedly under-cooked, but the Reds were sensational all afternoon, blitzing their opponents with some mesmerising attacking football.
It genuinely felt as though Liverpool were on the cusp of being a domestic force again.
Did pre-season predict anything?
The front-three of Coutinho, Mane and Firmino would go on to score 39 goals between them, often looking one of the country's most unplayable attacks.
Klopp's decision to largely go with a 4-3-3 was fully justified, with Jordan Henderson enjoyable a deeper midfield role and Emre Can, Gini Wijnaldum and Adam Lallana all key in an eventual fourth-place finish.
Liverpool were top of the league in November, only for injuries and Mane's absence at Africa Cup of Nations to derail their title bid.
There were concerns about a lack of squad depth going into the season, with Klopp showing faith in some limited footballers, and those worries ended up being vindicated.
2017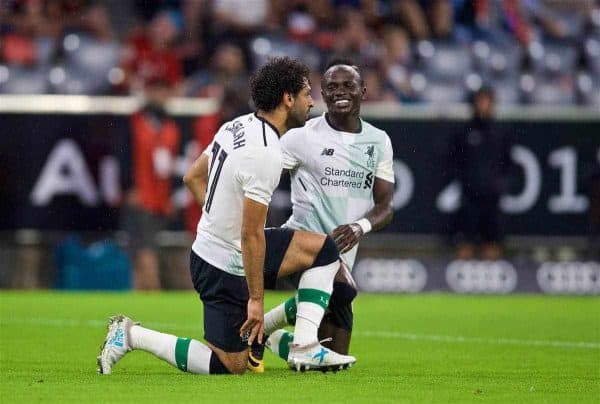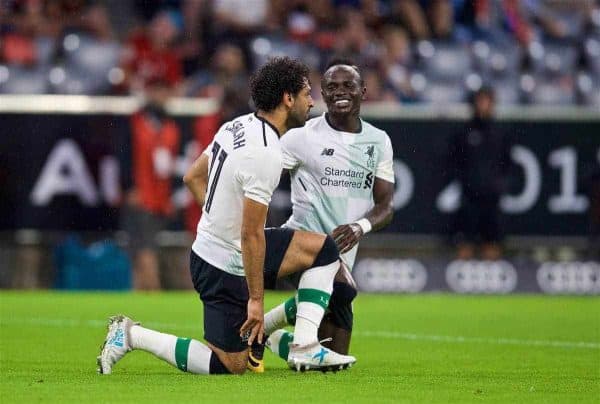 Results:

Tranmere Rovers 0-4 Liverpool
Wigan Athletic 1-1 Liverpool
Hertha Berlin 0-3 Liverpool
Liverpool 3-1 Athletic Bilbao
Liverpool 2-0 Crystal Palace
Liverpool 2-1 Leicester City
Bayern Munich 0-3 Liverpool
Liverpool 1-1 Atletico Madrid (4-5 on penalties)
What was new?
The summer was all about building on Champions League qualifying and ensuring Liverpool continued to head in a positive direction.
Coutinho remained on Merseyside despite huge interest from Barcelona, but the Reds frustratingly missed out on signing Virgil van Dijk from Southampton.
Mohamed Salah joined from Roma, which was an exciting piece of business, and Andy Robertson, Alex Oxlade-Chamberlain and Dominic Solanke were the only other purchases.
Mamadou Sakho was shown the exit door after ongoing behavioural issues, while Lucas Leiva's decade-long stay came to an end.
What was telling?
Klopp's high-pressing style was again the order of the day throughout the summer and it was interesting to see Mane moved to the left-hand side to accommodate Salah.
Much like a year earlier when Barcelona were destroyed, there was one pre-season game that felt more pivotal than any other: the 3-0 victory over Bayern Munich in the Audi Cup.
Liverpool ripped their star-studded opponents to pieces at the Allianz Area, with Salah, Mane and Firmino running riot as an attacking trio.
It can be easy to go overboard about results in friendlies, but this was a night that made you realise what a threat Liverpool could be in the Champions League.
Did pre-season predict anything?
That Bayern win was no fluke in the slightest, and an epic journey to the Champions League final saw the Reds showcasing all their Allianz Arena brilliance on the way.
Nobody could have predicted what an incredible season Salah would have – Mane and Firmino were also superb – but there were signs of his goalscoring capabilities throughout pre-season.
Trent Alexander-Arnold also made giant strides, with our pre-season Player Ratings singling him out as one of the summer's star men. He ended up making England's World Cup squad.
One player who impressed far more than in the season that followed was Dominic Solanke, who looked as though he could be a potent weapon for Liverpool.
Unfortunately, the youngster had to wait until the final day of the season for his first Reds goal, having often looked out of his depth.
How Important Is Pre-Season?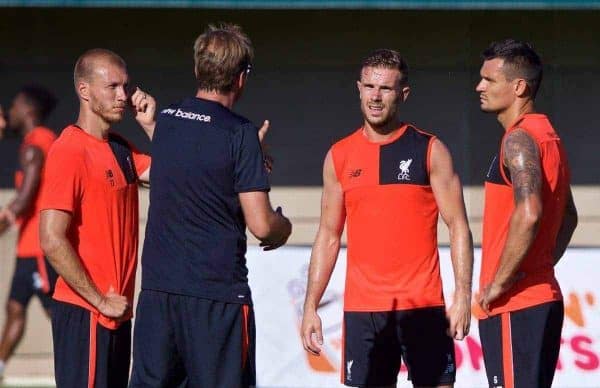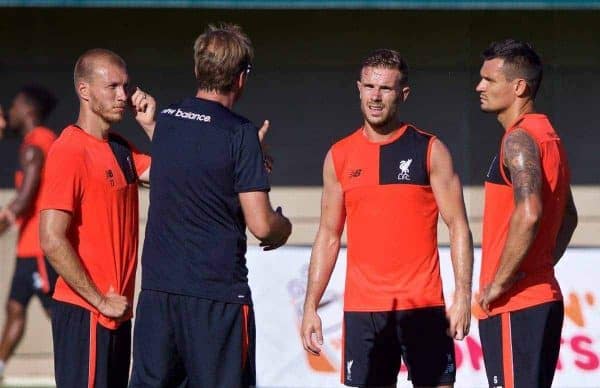 The above evidence suggests that pre-season can certainly help shape the campaign that follows, with the wins over Barcelona and Bayern Munich perfect appetisers for some of the football that followed.
It gives Klopp a perfect opportunity to fine-tune his tactics and get everyone singing from the same hymn sheet, whether that be adapting to the system, being as fit as possible or showing an immaculate attitude on and off the pitch.
Results are not overly important in general, however, especially early on when many big names aren't even involved in matches.
This summer is all about seeing progress within the squad, depth added and signs that Liverpool are primed for a genuine assault on the Premier League title.