Jordan Henderson skippered Liverpool to the Champions League final, yet looks as though he'll have another fight on his hands to remain a key player.
The No. 14 can be rightly pleased to have shown this season that he had overcome the injuries which had plagued him for the two campaigns previously.
Henderson only had one real absence all season, around Christmas to New Year unfortunately as the matches came quickly, but beyond that he was fit throughout—a vast improvement.
But despite increased availability and some very good performances scattered throughout the campaign, there remains a lingering question over whether the captain is a guaranteed starter for Jurgen Klopp.
Jordan Henderson, 2017/18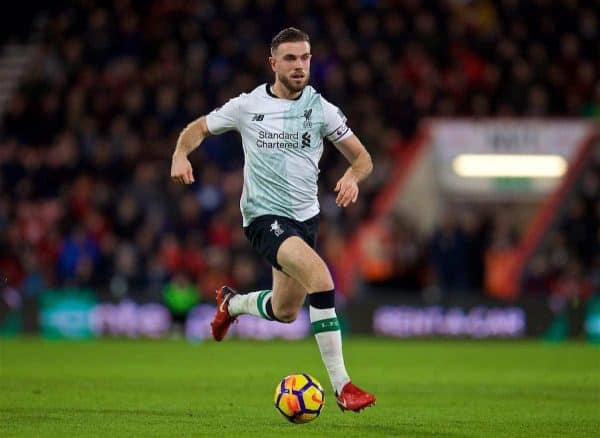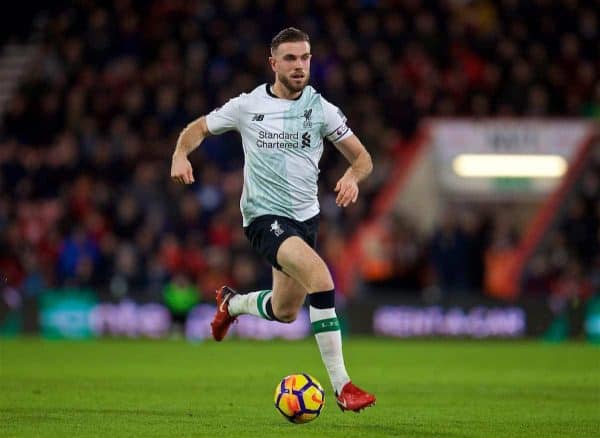 Started: 37 (All competitions)
On as a substitute: 4
Unused sub: 6
Goals: 1
Assists: 2
Average TIA Player Rating: 6.11 (Rank: =17th)
The midfield role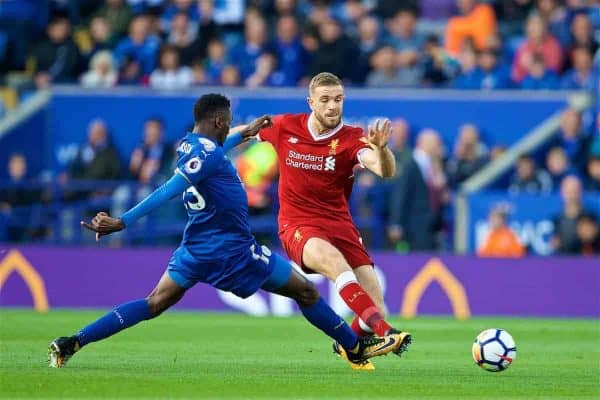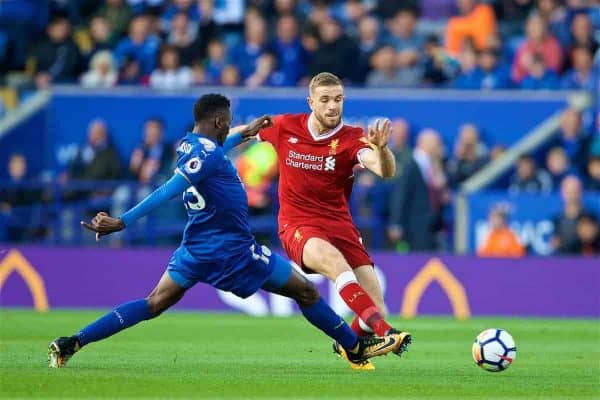 Questions will, bizarrely, always be aimed at players when they change position.
In England it's still something fans and pundits have to come to terms with to an extent: is a player in defence because he's not good enough for midfield? Is a forward out wide because the manager doesn't trust him?
Elsewhere, it's an accepted evolution of a player in many nations. Some actively coach youngsters to be proficient, comfortable and knowledgeable in multiple roles before settling on one later in their careers.
For Henderson, moving from a rampaging, box-to-box carrier to the being the more disciplined protector has meant scrutiny over why he hasn't simply stayed first-pick in his 'natural' role.
There are limitations to Henderson's game, we've known that since he joined. He's not a man to beat his opponent one-vs.-one, nor has a thunderous drive from distance.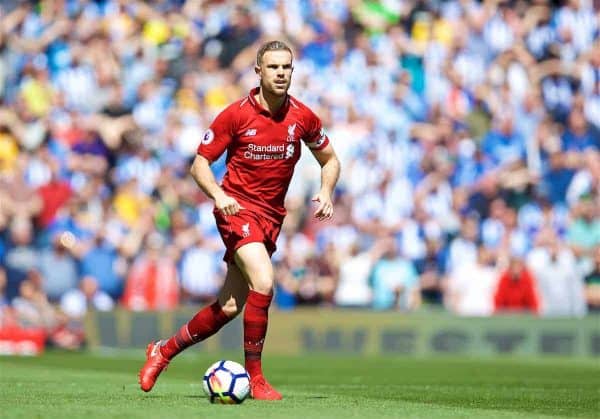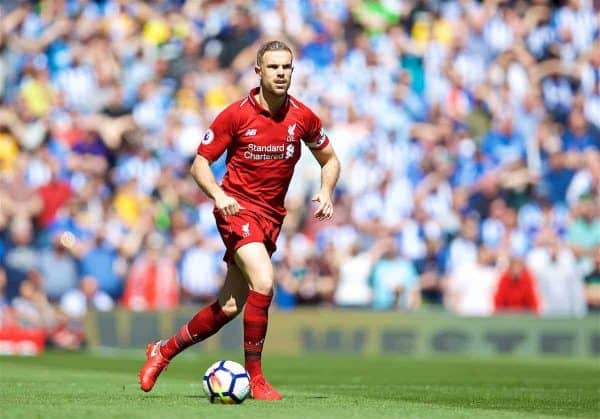 But playing as the deepest of three, he has also at times been left exposed by perhaps an incomplete appreciation of when to react to danger, when to alter his position.
It's not a coincidence that the Reds' defensive work improved when Virgil van Dijk, a talker and organiser, arrived. That will have boosted the midfield as well as the back four.
But Henderson this term went game-to-game being a player who mopped up without fuss and re-started attacking moves, to a player who was bypassed by runs from deep or failed to win tackles around the area.
It was frustrating at times and excellent at others, and that lack of total consistency—though admittedly difficult to come by—is what separates starters from squad players.
The captain's role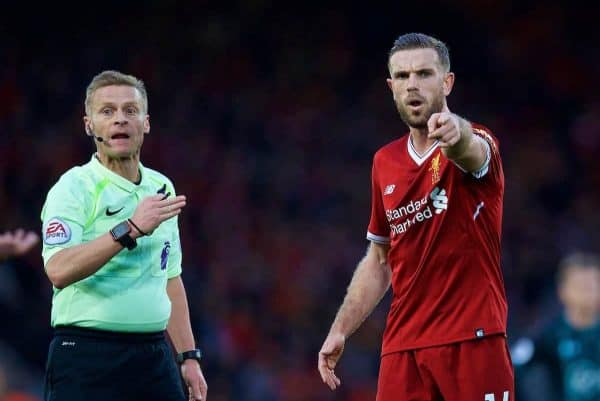 There should not, however, be questions on Henderson as the captain.
Sure, others are more vociferous. Others might set just as good an example. Others might be better, technically.
But Henderson combines plenty of each, clearly has the respect of the dressing room and of his manager, and has never embarrassed the club, fallen short in understanding his duties or cut an unapproachable figure.
In interviews, in press conferences and on the pitch, he leads in his own way.
From standing up to then-Chelsea's Diego Costa with a glare, to being in the referee's ear somewhat more this season, Henderson has almost learned on the job what it means to be a captain.
Maybe it didn't start out as a natural role for him, much like being a defensive midfielder, but he deserves nothing but praise for adjusting to what has been asked of him and doing it, in his own way, to the best of his ability.
And that's what will keep Henderson at Liverpool.
Improvements & Future Role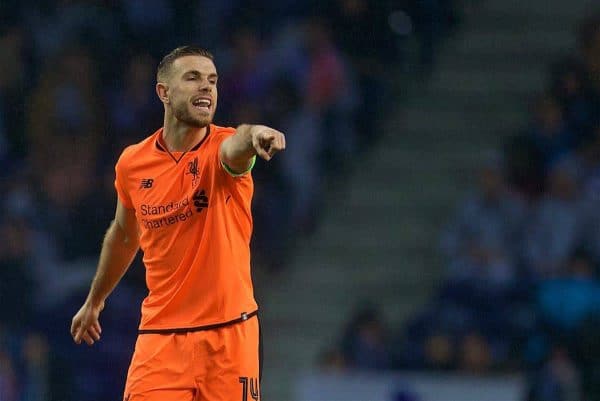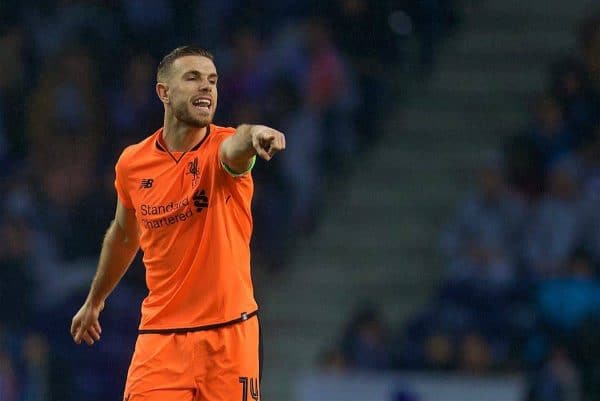 Just a couple of days after what was probably the worst of Henderson's sporting life, losing the Champions League final, a signing was made by the club.
The arrival of Fabinho for next season, a true holding midfielder, could spell the end of Henderson as a weekly pick on the team-sheet—and he wasn't even a 100 per cent cert beforehand.
There have been times Emre Can is picked ahead of him, while Gini Wijnaldum also shone in his limited time as the No. 6.
But Fabinho is different: purpose-bought, reasonably expensive, very, very good.
Henderson may well be given the nod at the start of next term if the Brazilian is still in an adjustment period, but there are two real options for 18/19 as a whole.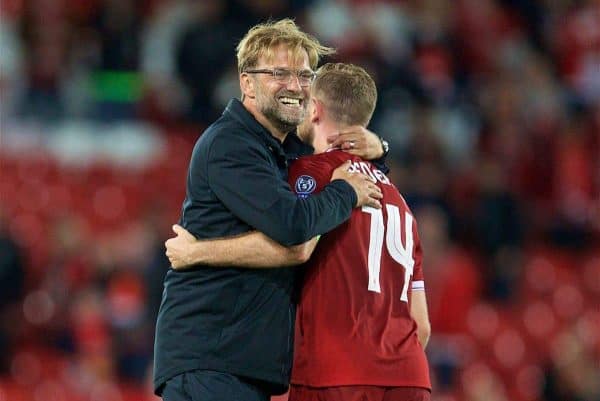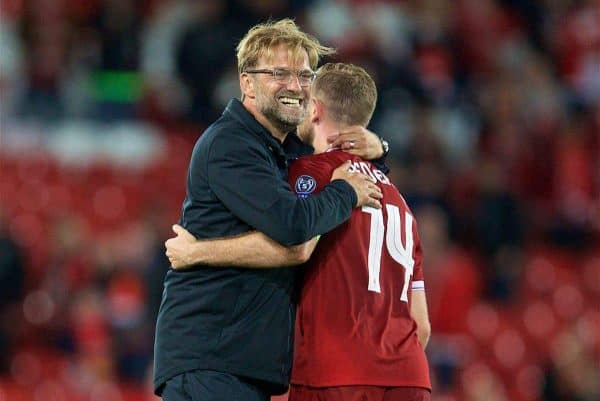 One, Henderson plays a filler role, coming in for either the No. 6 or a No. 8, as and when needed. The Reds will have more opportunity to rotate next term, and Klopp must do so accordingly.
Two, Henderson yet again reinvents himself. It's difficult to imagine him covering as a full-back, but there are other midfield options.
A Radja Nainggolan-type, playing behind the attack by leading the aggressive press rather than being a silky playmaker? It's at least within the realms of possibility. A change of shape to see the Reds play with a midfield diamond? Henderson has filled both sides of that diamond nicely before.
It could be done again, and the Reds have few players as adaptable as the captain in their ranks. Don't bet against him doing so once more.
---
Best Moment: Fine strike at Leicester to help the Reds to a crucial victory, his only goal of the campaign.
Worst Moment: Full time in Kyiv, on the pitch near tears after failing to lift the Champions League trophy.
Role next season: Squad regular and important member of the dressing room, but on-and-off starter unless he reinvents himself once more.
2017/18 player-by-player reviews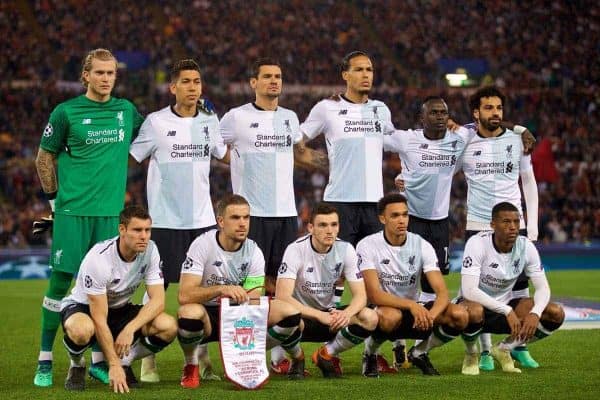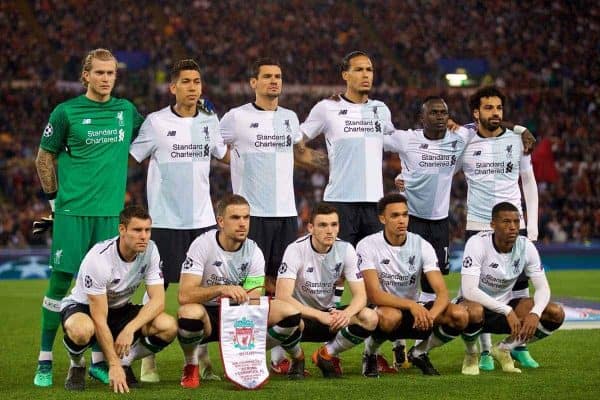 Karius | Lovren | Van Dijk | Matip | Gomez | Milner | Oxlade-Chamberlain | Firmino