VAR was again successful on Wednesday, but it was hard not to feel sorry for a hard working Iran against Spain.
The joy of three back-to-back matches keeps on coming, although Wednesday's fixtures were almost certainly the least exciting of the tournament so far.
Portugal bored their way to a 1-0 victory over Morocco, who therefore became the first team eliminated from the World Cup, and Uruguay won by the same forgettable scoreline against Saudi Arabia.
Spain finished off the evening with a nervy win over Iran – a hat-trick of 1-0s – but it was littered was far more drama and entertainment value than the day's earlier offerings.
There was much to discuss.
The Good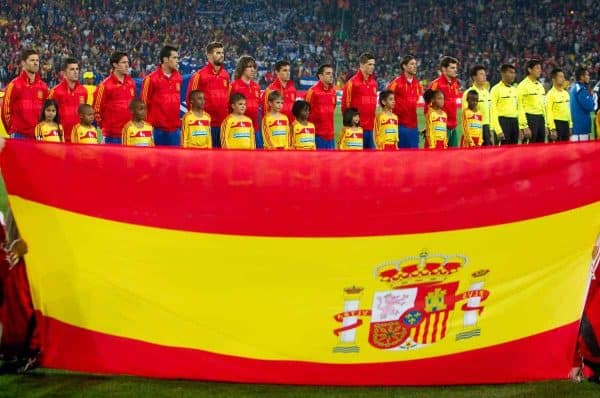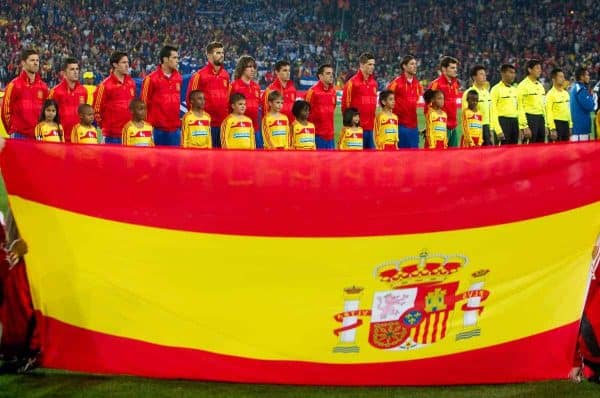 Spain's clash with Iran wasn't a game to necessarily plan your evening around, but it was comfortably the best match of the day.
The star-studded Spaniards were given a tough examination by their little-rated opponents and needed a typically ugly, and extremely fortunate, Diego Costa strike to give them the lead.
https://twitter.com/TheWorldGame/status/1009424993279602690
Just as we were all rejoicing about a dramatic Iran equaliser soon after, VAR intervened and correctly ruled that Saeid Ezatolahi's effort was offside.
This has to be mentioned in the 'good' category because it was further good use of the technology, despite it depriving us of a great underdog moment.
That game also brought up the funniest moment of the tournament so far, when Iran's Milad Mohammadi decided to attempt a flip throw-in the 94th minute!
Ladies and Gentlemen, may I present to you the greatest World Cup moment ever. https://t.co/TobJPvpGO5

— Dylan Walsh (@dylanwalsh_) June 20, 2018
One thing that also deserves to be mentioned before we all forget about it is Rui Patricio's stunning save against Morocco earlier in the day.
It might not have been quite at the level of Gordon Banks' famous stop to deny Pele for England in 1970, but it was special in its own right and preserved Portugal's narrow lead.
Save of the tournament so far, without question.
The Bad
Benatia with three good chances today. Disappointing for Morocco they've all fallen to him, but not sure exactly who else has looked like they would have finished them….

— Karl Matchett (@karlmatchett) June 20, 2018
Medhi Benatia went into the World Cup as Morocco's captain and one of their key men, but he had a nightmare against Portugal.
Defensively he was an accomplished presence, but at the other end he missed several glorious chances to keep his nation in the tournament.
The last thing you want is having to rely on a centre-back to bury big opportunities and Benatia's ineptitude perfectly illustrated this.
See Pepe is still a dick.

— Gary Lineker (@GaryLineker) June 20, 2018
Speaking of Benatia, he was involved in the most pathetic piece of cheating this summer – unsurprisingly, Pepe was at the centre of it all.
The former Real Madrid defender was barely prodded on the shoulder by his opponent, but hit the deck like he had been floored by an Anthony Joshua uppercut. He makes Sergio Ramos look like Mother Teresa!
The Dull Favourites
Uraguay and Portugal are going to advance to the last 16 by playing the most dull drab and boring football I've ever seen #WorldCup #dull #drab #negative

— Joey Mac (@TheBigMac75) June 20, 2018
If there's any justice, Portugal and Uruguay will not go too far at this World Cup, judging by their showings on Wednesday.
The two sides were odds-on favourites to comfortably see off Morocco and Saudi Arabia, but only solitary goals from Cristiano Ronaldo – his fourth goal of the tournament takes him back to the top of the standings – and Luis Suarez saved their respective bacon.
Their style of play was almost painful to watch, with almost no attacking intent (Portugal) and quality (Uruguay) on show once they were ahead.
Yes, yes, I know football is supposedly 'only about winning' but there was no need to adopt such grim tactics against lesser teams.
Sod being impartial – I hope they go out as soon as possible, even though Suarez is the greatest player I have ever seen in a Liverpool shirt.
Pundit of the Day: Roy Keane
Roy Kane was loathsome as a player, mainly because he spearheaded Man United's dominance in the 1990s, but he is capable of punditry genius from time to time.
That genius came to the fore on ITV before the Spain game, as he superbly gave his thoughts on Iran boss Carlos Queiroz – former assistant to Alex Ferguson.
Never one to mince his words, Keane brilliantly described what he wanted to do to Queiroz after being disrespected by him years ago:
Roy Keane going IN on Carlos Queiroz! ? #IRNESP pic.twitter.com/ptlc2RFMpr

— Nick Davies (@neekyjd) June 20, 2018
Keane might be a miserable bastard who occasionally becomes a bit of a parody, but this World Cup is better for having him around.
He'd put in a two-footed tackle on his mum if it led to winning!
Thursday's matches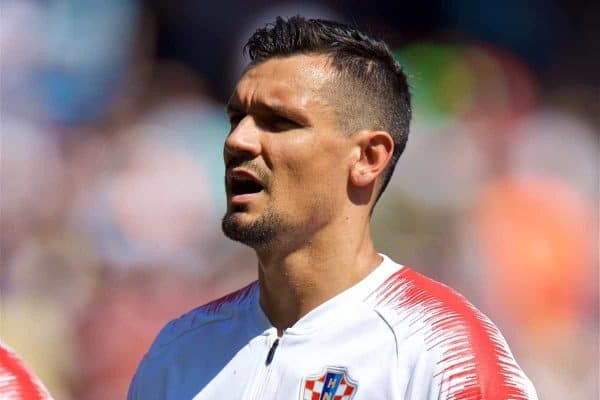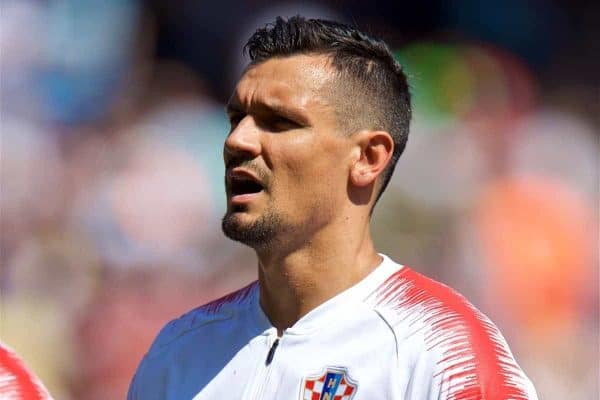 Thursday sees Dejan Lovren return to action, five days after helping Croatia beat Nigeria 2-0. This time the Liverpool man is up against Lionel Messi's Argentina, which promises to be a cracker.
Elsewhere, Denmark and Australia tussle in the opening contest of the afternoon, which is followed by unconvincing France's clash with Peru.
Denmark vs. Australia (Group C) – 1pm – ITV
Prediction: 2-1
France vs. Peru (Group C) – 4pm – ITV
Prediction: 2-0
Argentina vs. Croatia (Group D) – 7pm – BBC
Prediction: 1-2




Follow Henry's World Cup blog each day in our dedicated World Cup section, here.