Liverpool are an elite force in English football but it wasn't always the case. Peter Jones recalls the pivotal year when Bill Shankly led Liverpool to promotion from Division Two and the beginnings of a dynasty.
Upon his arrival, Shankly needed results to win the supporters' trust. The 1961/62 season was Shankly's third at Anfield; twice he had attempted to lift Liverpool out of Division 2, twice he had narrowly failed and finished third.
However, 61/62 proved to be the campaign when Liverpool were promoted into Division 1, as champions, and showcased both Shankly's shrewd ability in the transfer market and his management skills.
Regeneration required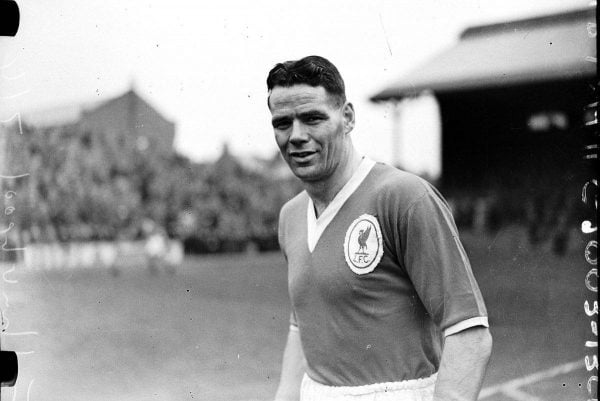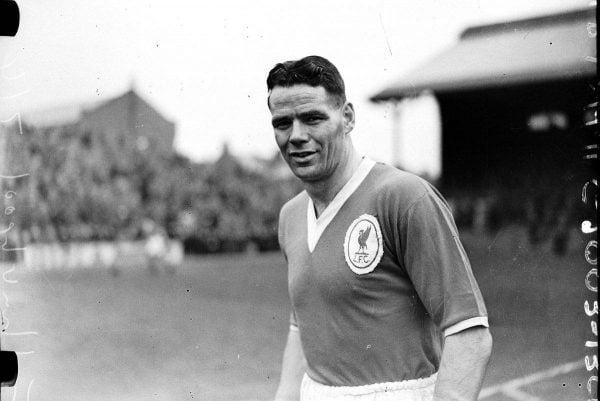 The boss had highlighted a list of 24 names of players he wanted to leave the club 'inside a year,' believing Liverpool were 'overburdened' with too many substandard players.
One of the men on this list was club legend Billy Liddell, a player so good that for a lengthy period Liverpool were coined 'Liddellpool.'
When he played his last game for Liverpool in 1960, it was 22 years after having signed for the club.
Liddell remains the oldest goalscorer in the Reds' history and is the fourth-highest club goalscorer of all time.
His final match was marked with a souvenir edition of the Liverpool Echo, where he was labelled "a player, a gentleman, a sportsman and the finest clubman the game ever knew."
Although the decision may not have seemed too hard to make, as Liddell was now an aged player, it was still difficult to replace a man of that stature within the club.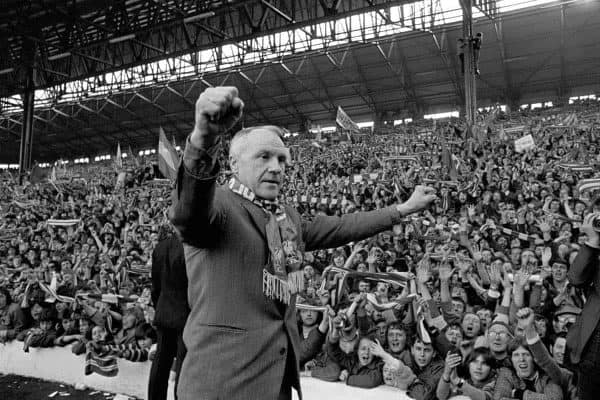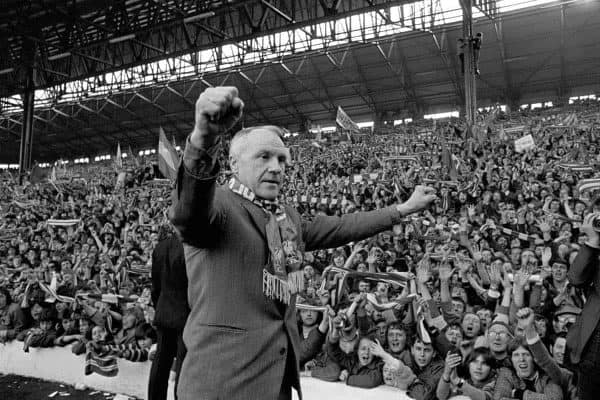 Nevertheless, Shankly did so and he was firmly building his own team when he entered the new season.
Shankly had frictions with the Liverpool board of directors, too. He described them as 'gamblers on a losing streak who were afraid to bet anymore.'
This was largely due to the 13 years it had been without a trophy, and the six years they had spent in Division 2.
Despite strong performances in his first two seasons, Liverpool were still not promoted and the board were not confident enough to financially support all of Shankly's plans. This was until the arrival of Eric Sawyer.
Keystones of success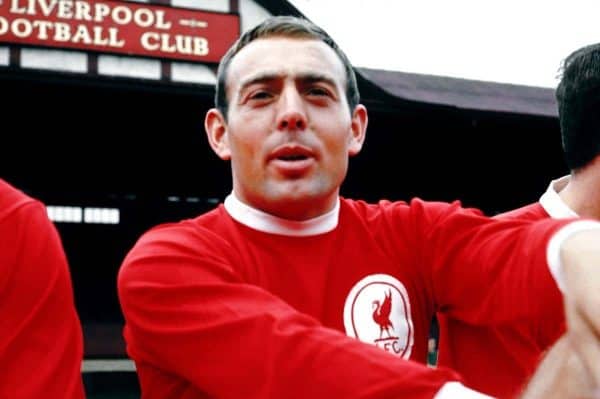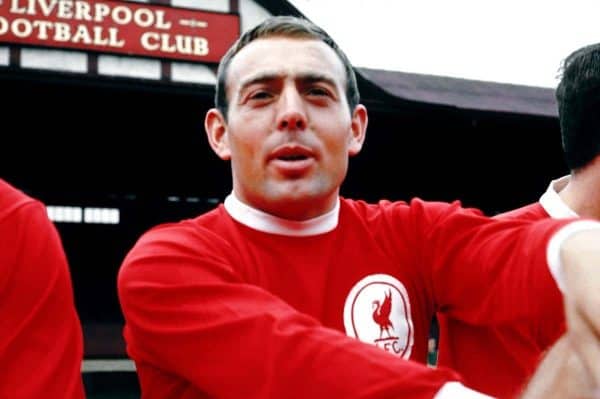 When Shankly arrived, he said Liverpool had 'no money whatsoever to buy players,' though Sawyer was 'an ambitious man' and his arrival gave Shankly the backing he needed at a higher level.
Shankly put two players at the top of his transfer wish-list, but the board still met his desires with scepticism, stating that the club could not afford them.
However, Sawyer spoke up and said, "we cannot afford not to buy them."
Shankly went on to secure the signatures of his two men, Ian St John and Ron Yeats.
These two players, according to Shankly himself, were "the very beginning of Liverpool's rise, and they did more for the rise than anyone else. Yeats at the back, St John at the front."
The two men, combined with goalkeeper Tommy Lawrence, were described as the 'backbone of the team.'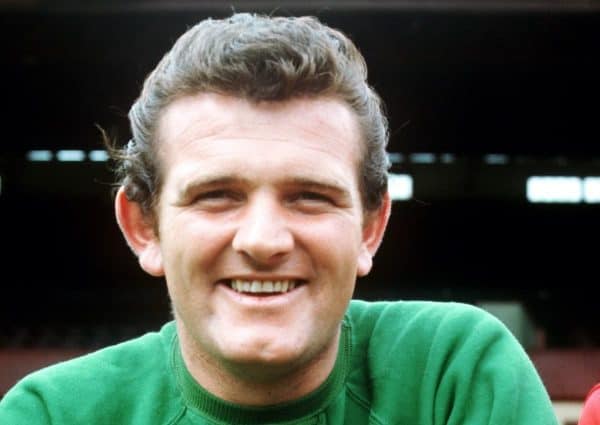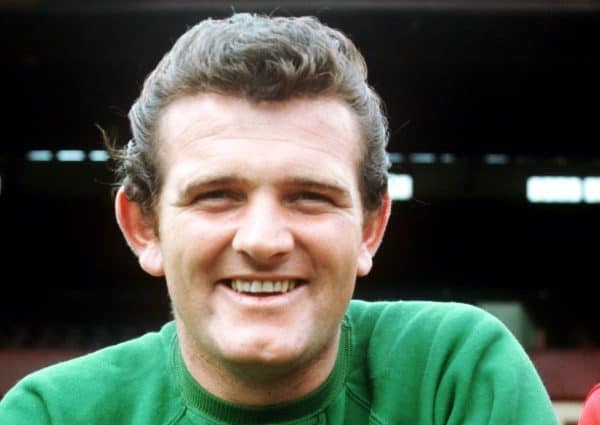 Shankly had read in a newspaper that St John was looking for a move away from
Motherwell; within 24 hours, the manager was in Scotland talking with the striker and within a week he had scored a hat-trick against Everton.
It was questioned whether 'any player has given greater value than St. John' during his time at Anfield, exemplifying his importance.
He was described by the Liverpool Echo as "ipso facto, a great footballer," and he represented Liverpool for 10 years.
£37,500 had been invested, a record transfer for Liverpool, but still only half of Shankly's plan. Next, Shankly set his sights on fellow Scotsman Ron Yeats.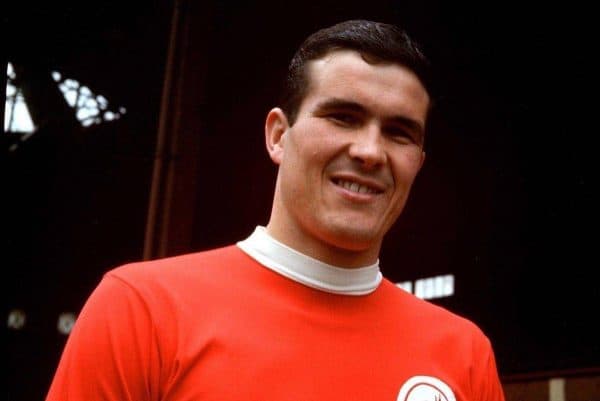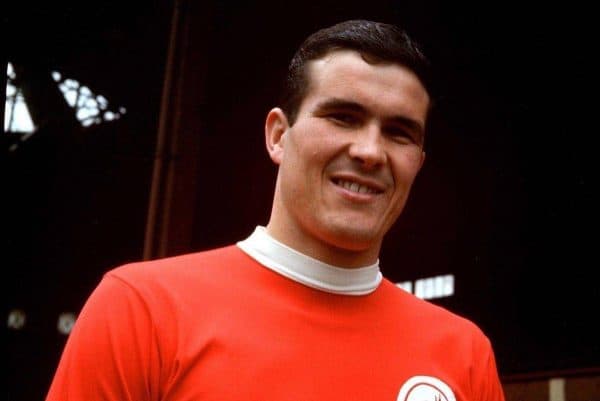 According to Ponting and Hale, Yeats was a "veritable man-mountain of a stopper" and proved to be a great signing for Shankly.
Yeats was put on the transfer list at Dundee after asking for a £2 raise in his salary and, much like with St John, Shankly wasted no time in capitalising on one of his transfer targets.
Yeats recalled meeting Shankly for the first time in an Edinburgh hotel; Shankly quipped that the six-foot-two defender was "nearly seven feet tall" and told Yeats Liverpool FC were a Division 1 side.
When Yeats corrected Shankly that Liverpool were only in Division 2, the boss replied, "we are at the moment…but when we sign you we'll be in the First Division next year!"
Yeats was swept up in the charisma of his new boss—"a great talker," as Yeats labelled him—and £30,000 later he was a Liverpool player.
The Echo labelled Yeats "a quiet, slow-spoken man off the pitch…a tiger on it." He went on to captain Shankly's side to success and lifted seven trophies during his tenure.
Challenge and success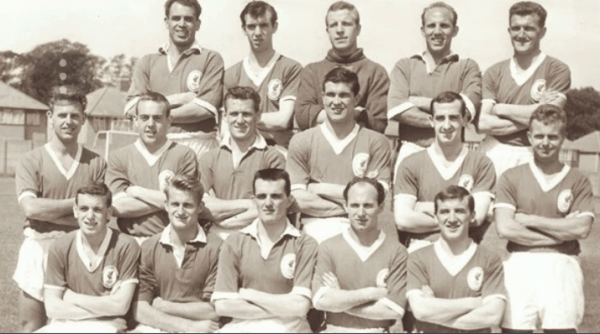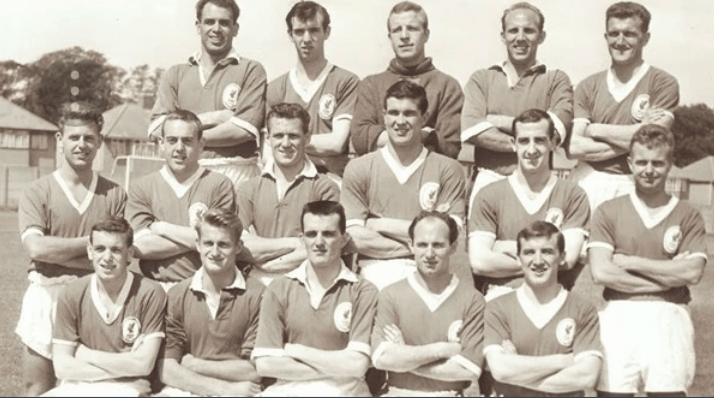 Having culled unwanted players and received the backing of the board in the market, Shankly had achieved a lot in a short amount of time and was ready to challenge for the Division 2 title.
One key reason for the success of that side was Roger Hunt.
The striker scored 41 goals in 41 league appearances in the 61/62 season. Shankly had used Hunt extensively in the two previous seasons, too, showing the strength in his judgement.
Shankly had orchestrated many departures from the team, yet the successes of those he retained display his managerial ability.
He was not merely selling players to gather funds for a whole new squad, rather remoulding the one he had and making them a Division 1 side.
As a result, the 61/62 season proved to be the campaign where Shankly lifted Liverpool out of Division 2, and ultimately never returned.
This owed much to the big investment in Yeats and St John, who Shankly labelled 'the corner-stone' of his squad.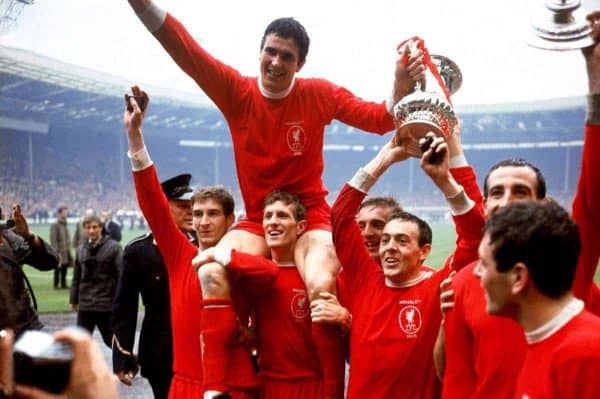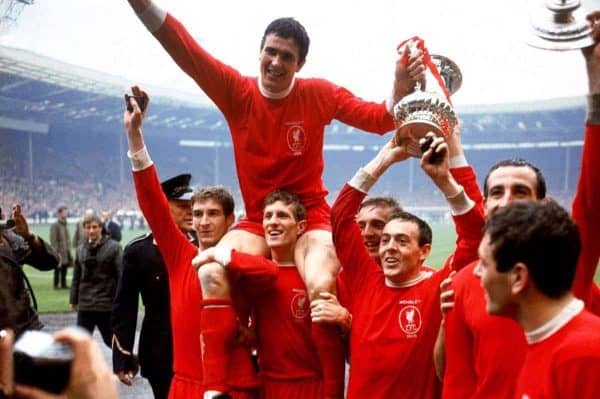 As well as home grown players like Ian Callaghan and Hunt, and another new signing Gordon Milne, Liverpool had a promotion-worthy squad.
Shankly built a side in which the fans 'had no fear of them losing.'
They won their first six games of the season, and when promotion was secured 'the Reds were back where they belonged.'
The league title was won in April with five games to spare; it was noted that "Shankly had unleashed a new phenomenon of crowd fanaticism and passion which would soon become a legend."
With the fans onside, Shankly carried Liverpool into Division 1.
The transition from Division 2 obscurity to this promotion-winning side was a hugely significant event for Liverpool. Had it not been achieved, and so early in Shankly's time at Anfield, this could not be viewed as a golden age for football on Merseyside.
The promotion to Division 1 provided Liverpool with access to a better standard of football, as well as the more prestigious trophies on offer.
In their second season in the top flight, Shankly won the Division 1 League title and the following year even this feat was surpassed as Liverpool FC won the FA Cup for the very first time.
Article by football historian Peter Jones. Follow him on Twitter @PeterKennyJones.