Following Trent Alexander-Arnold's England debut, Jason Harris reflects on the rise of a homegrown talent Liverpool fans can cherish for years to come.
The past season will mean different things to Liverpool fans.
Some will have been captivated by the complete all-around brilliance of Mo Salah.
While for others, it would have been the tireless performances of James Milner in midfield, or Roberto Firmino leading the front line, that stood out.
It may even have been the heartwarming return to first-team football of Danny Ings after a wretched time with injury.
While all those are significant moments, a personal choice would have to be witnessing the growth of Trent Alexander-Arnold.
Cheering for the Local Lad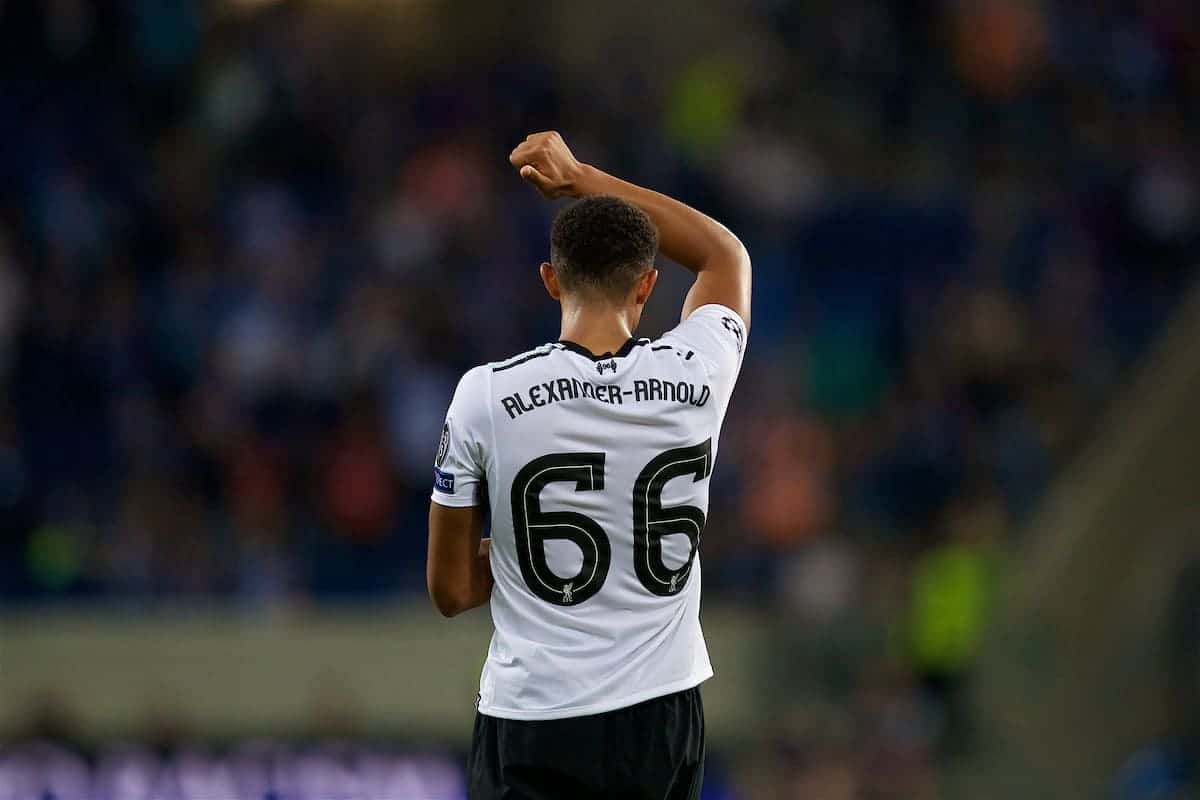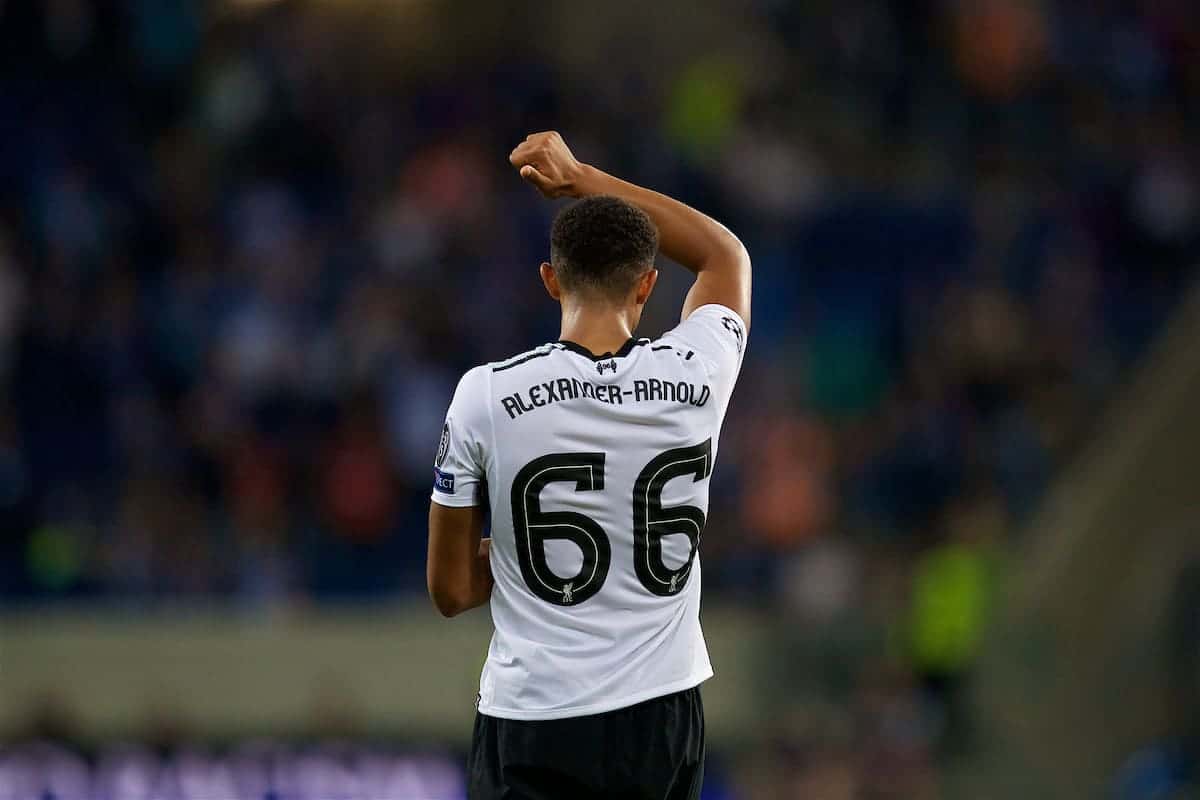 As football fans, we crave to see 'one of our own' play for the club we love.
The reason being is that we feel they are playing for all of us.
For those fans that grew up in the '70s, '80s and '90s, it became a common sight as they cheered on their heroes from the terraces who in most cases were individuals they had grown up with.
As we moved into the new millennium, there was a cosmopolitan look to the Premier League, courtesy of foreign managers coming to prominence with their wider scouting networks.
Liverpool were certainly at the forefront of this policy with Gerard Houllier and Rafa Benitez bringing in a number of established and younger players from the continent.
Naturally, local players lost heart and with the pressure to win so great on managers, their development was put on the backburner.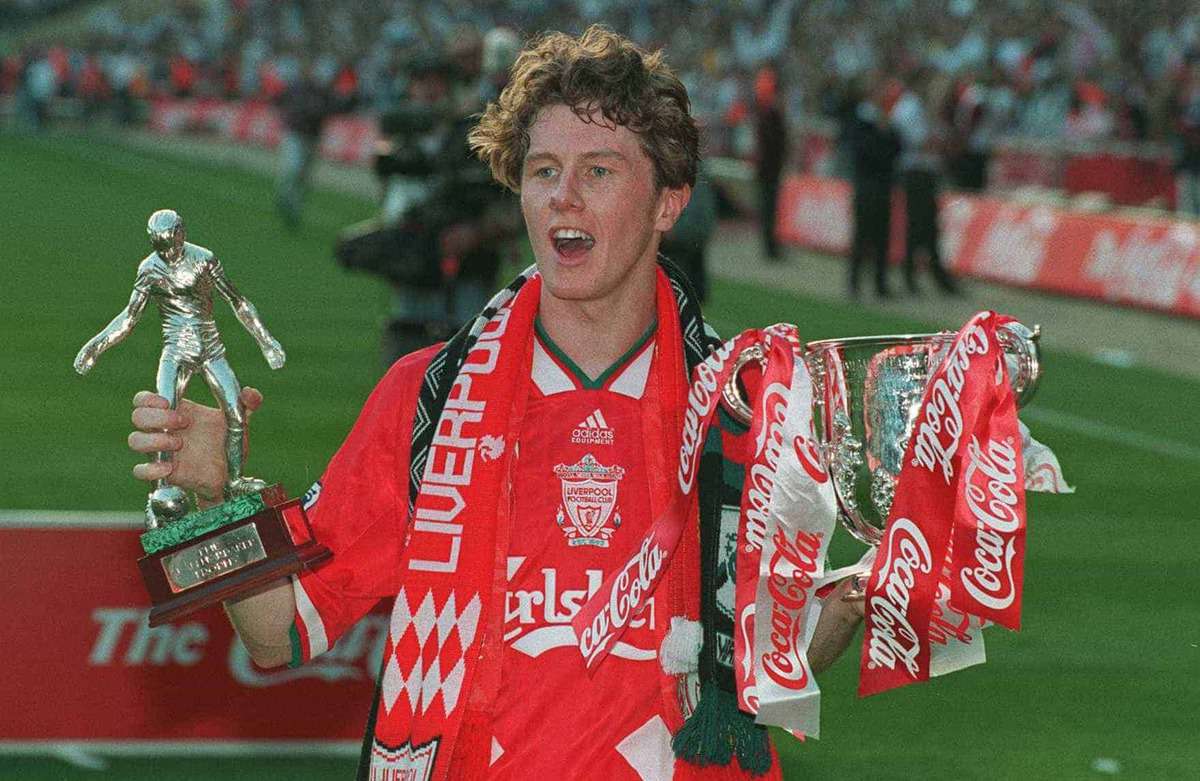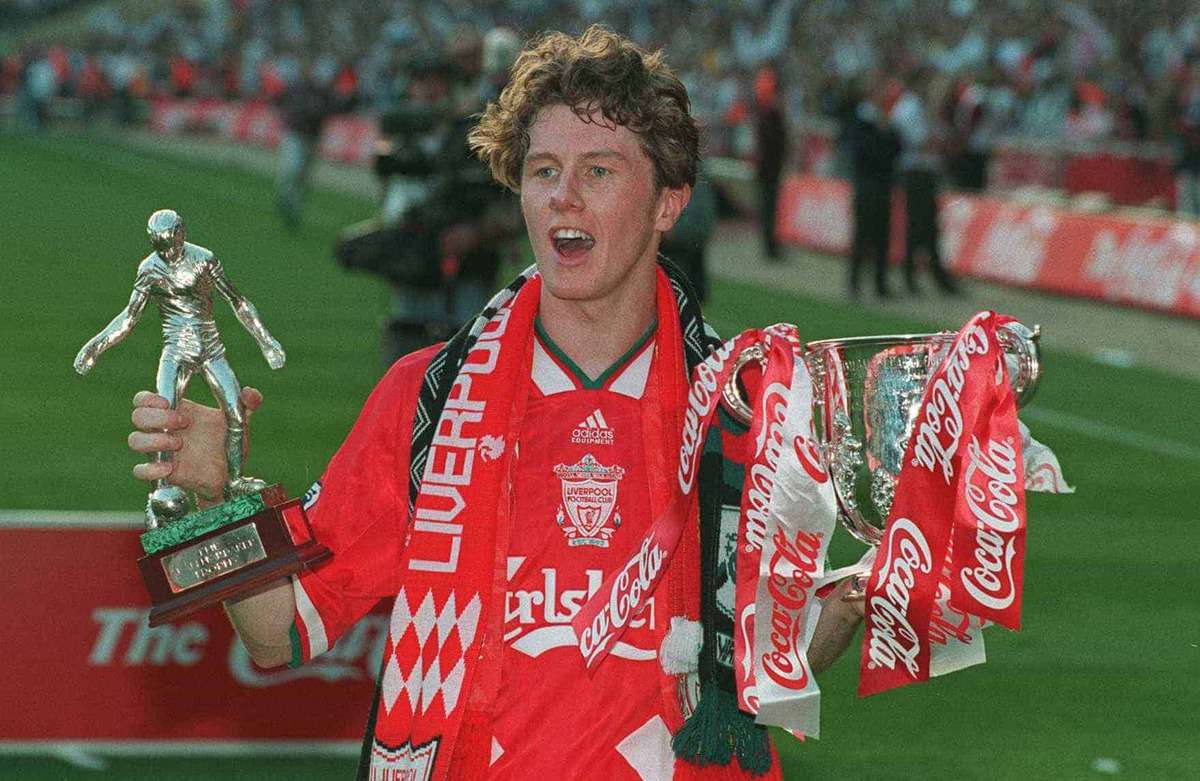 There was a feeling that the club who had developed the likes of Michael Owen, Robbie Fowler, Steve McManaman, Jamie Carragher and Steven Gerrard was losing its identity in this regard.
It has taken a fair while, but the Reds are steadily regaining their standing as a impressive developer of young talent.
The performances of Alexander-Arnold over the past 18 months are a key example.
Jurgen Klopp whetted the appetite of the 19-year-old last season by giving him the occasional cup tie and league game to see whether the lightly built right-back could handle the physical rigours that he demands from his squad.
The boyhood Red from West Derby had passed the challenge, so his senior career had officially begun in earnest.
Opportunity Knocks for the Youth Movement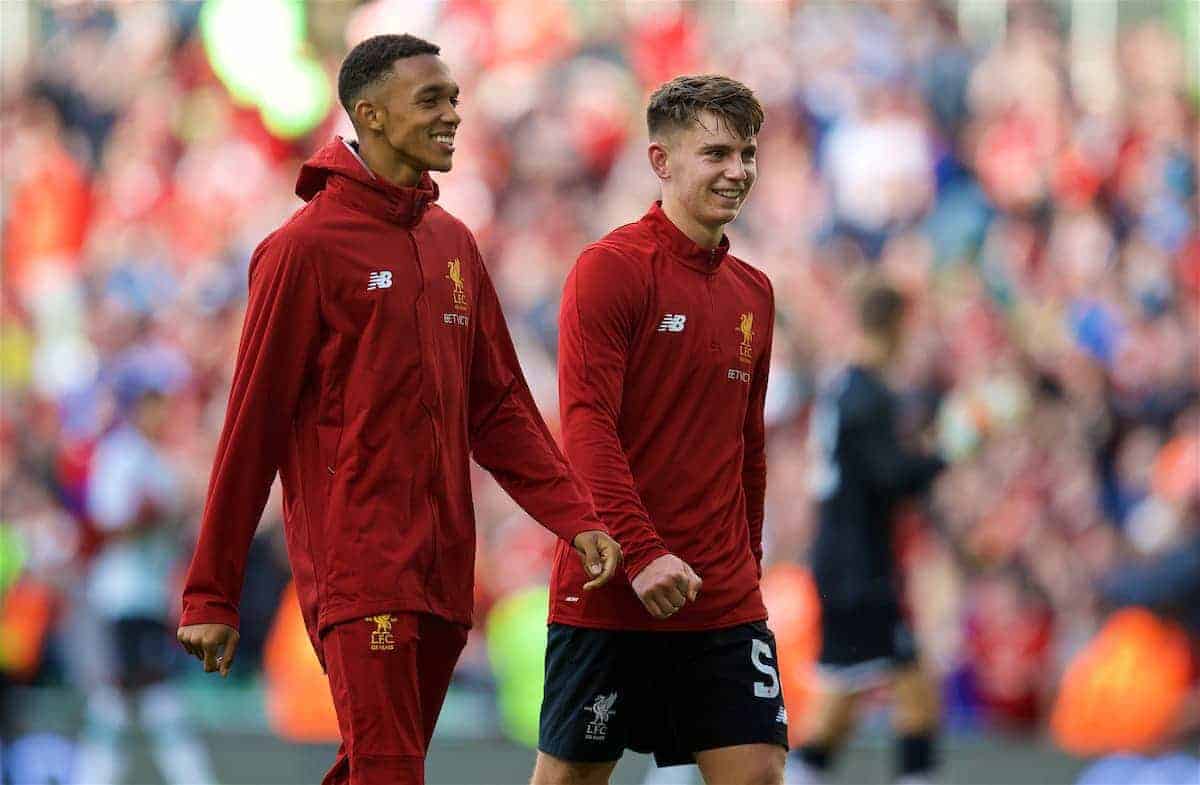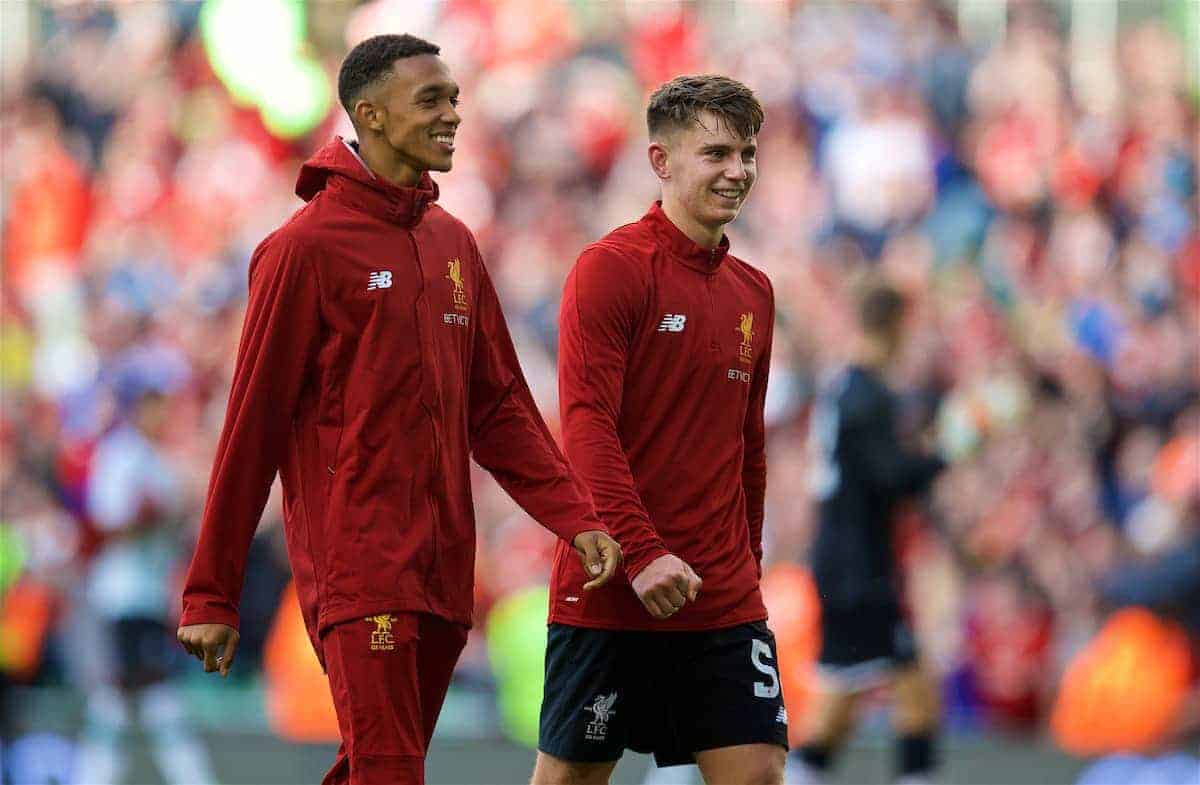 While Nathaniel Clyne was the incumbent for the right-back position heading into last season, he had a couple of young and hungry youngsters nipping at his heels.
Unfortunately for the 27-year-old, he was about to release his grip on the position due to a serious back injury and it was left to Joe Gomez and Alexander-Arnold to fight it out for the starting spot.
It had to be remembered that Gomez was virtually like a new signing having had his previous two seasons ruined by injury.
Klopp handled the situation superbly by rotating the duo between league and Champions League, giving them vital big-game experience.
Both players won praise in equal measure, Alexander-Arnold for his reading of the game and willingness to bomb forward, and Gomez for his ability to stick to his defensive task so diligently.
There comes a time when you have to make a decisive call as a manager and by February Klopp looked to make his call, and it was Alexander-Arnold who had got the nod as the first-choice right-back.
The Ups and Downs of Football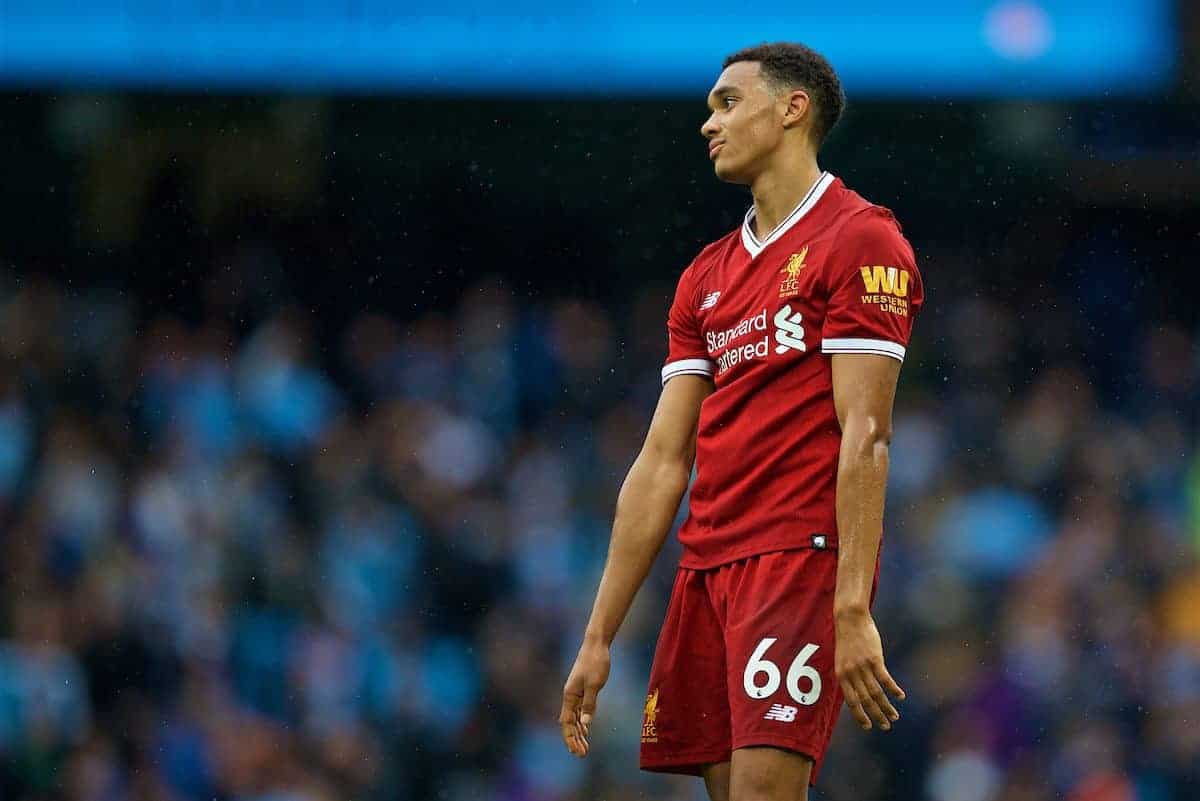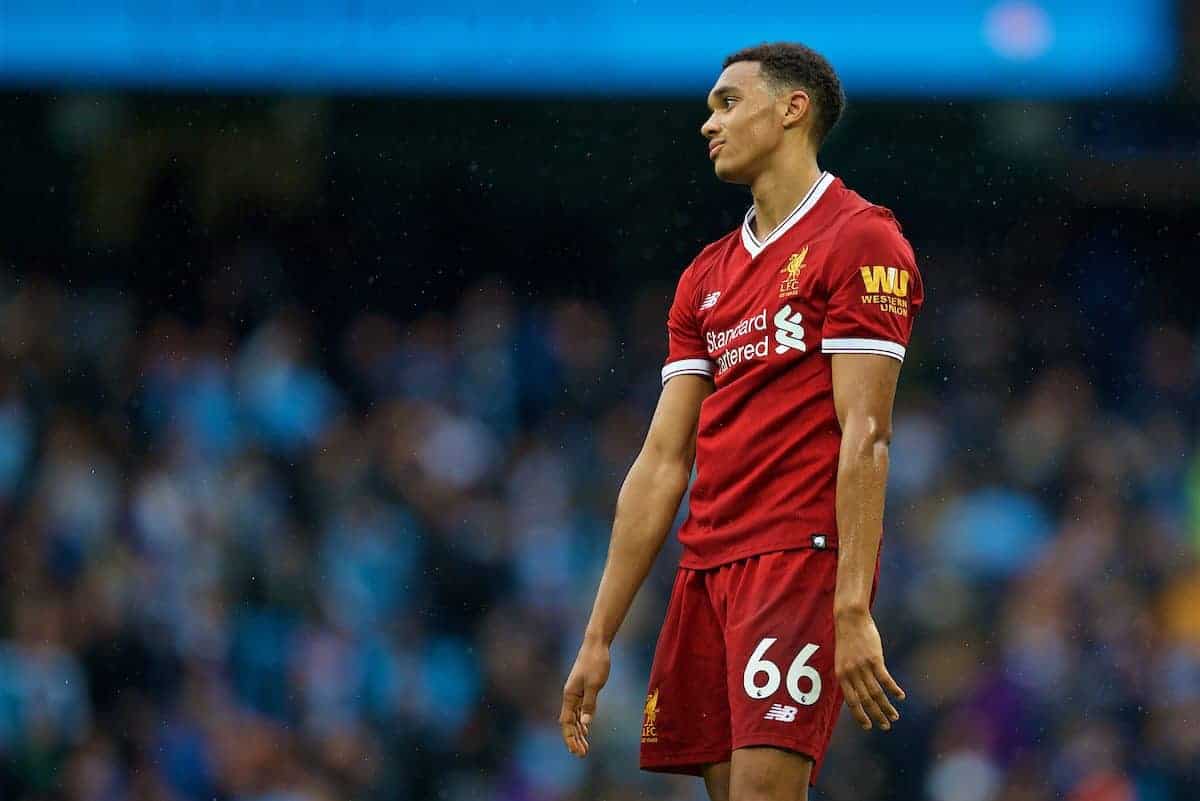 There is an old adage that you can never learn too much.
While the incline for Alexander-Arnold was rapid to that point, there were about to be a few bumps in the road, most noticeably against Man United and Crystal Palace.
On both occasions a defensive naivety was displayed against wily opponents in Marcus Rashford and Wilfred Zaha, who made the most of Alexander-Arnold's lack of positional sense.
Both teams had successfully targeted the youngster and he had failed.
This was to be the first true test of his mettle.
What was Trent Alexander-Arnold made of? We were going to find out soon enough.
Growing Up in Front of Our Eyes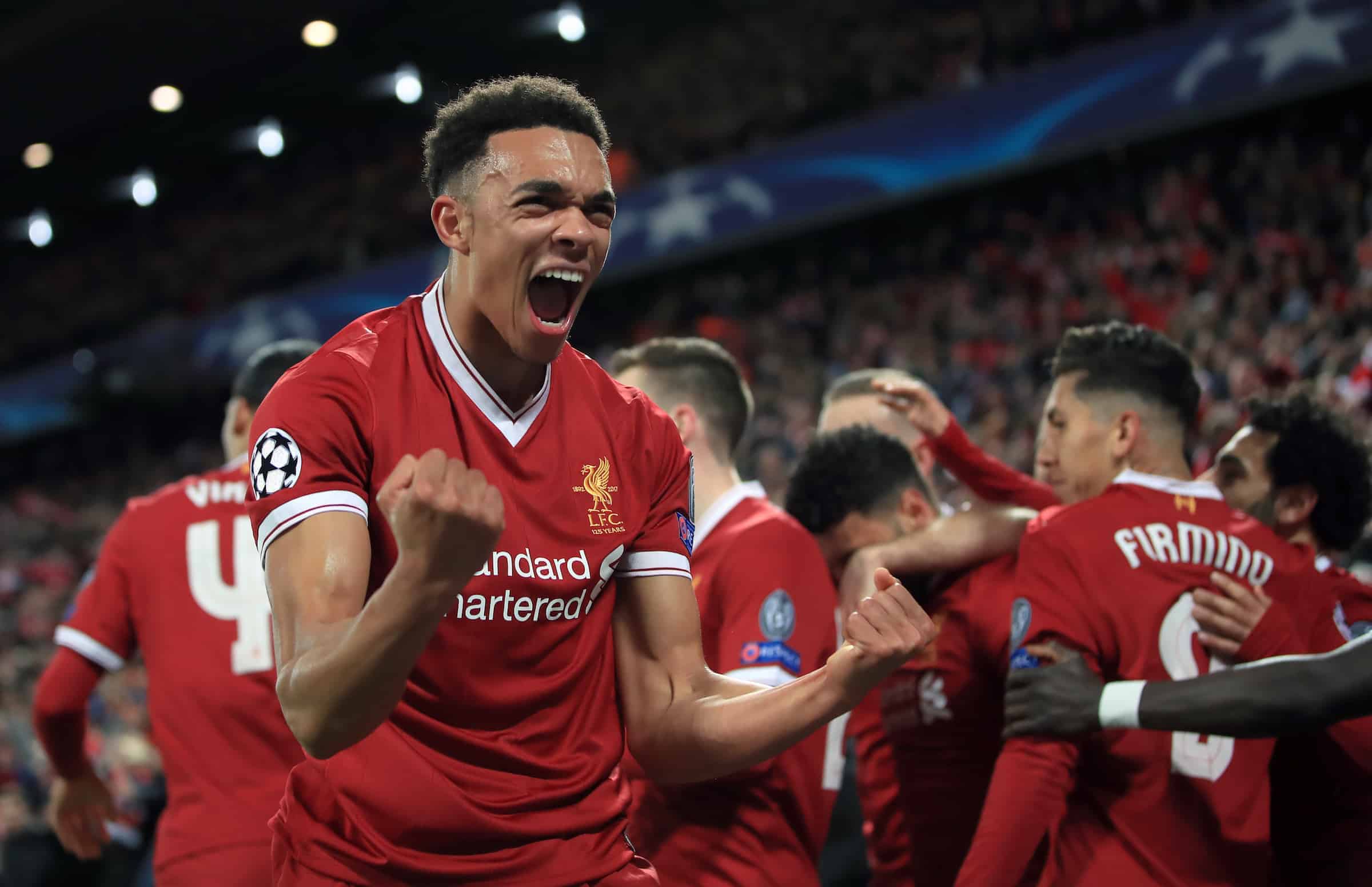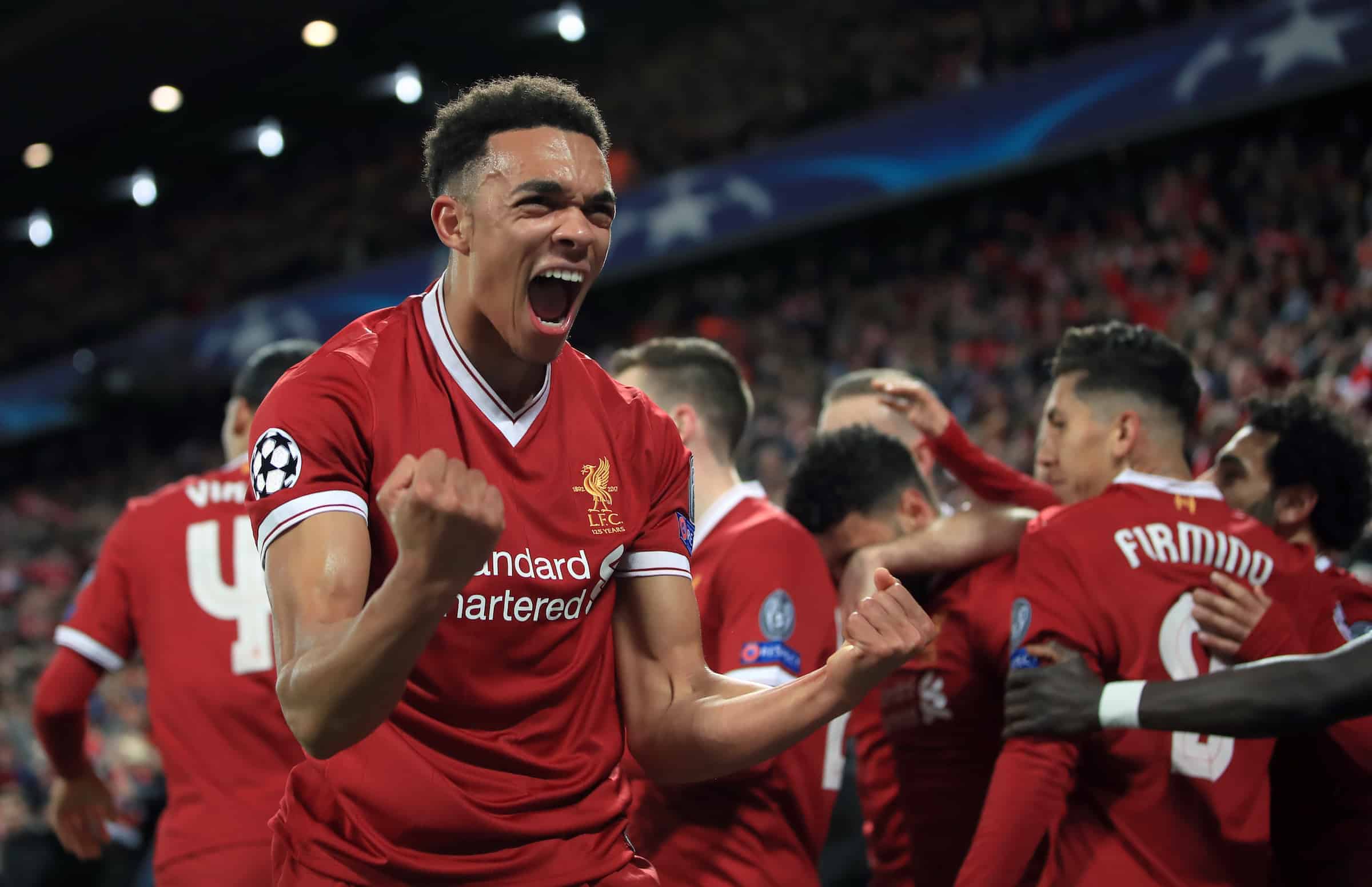 There were a number of calls to take Alexander-Arnold out of the firing line after that sticky little stretch, especially with Man City in the Champions League quarter-finals on the horizon.
However, Klopp is not the type of manager to listen to the outside commentary and kept the faith with the right-back despite Clyne returning to full fitness.
His opponent was the brilliant in-form German attacking midfielder, Leroy Sane.
It was viewed by some as a mismatch, but the competitive instincts of Alexander-Arnold came to the fore as he completely blanketed Sane over the two legs and his efforts were a key factor in the victory.
It is fascinating to note that Alexander-Arnold averaged more successful tackles per 90 minutes (2.7) than any of his team-mates (or any Englishman) to feature regularly in the Champions League last season—a fine achievement by any measure.
The Next Step in Trent's Footballing Journey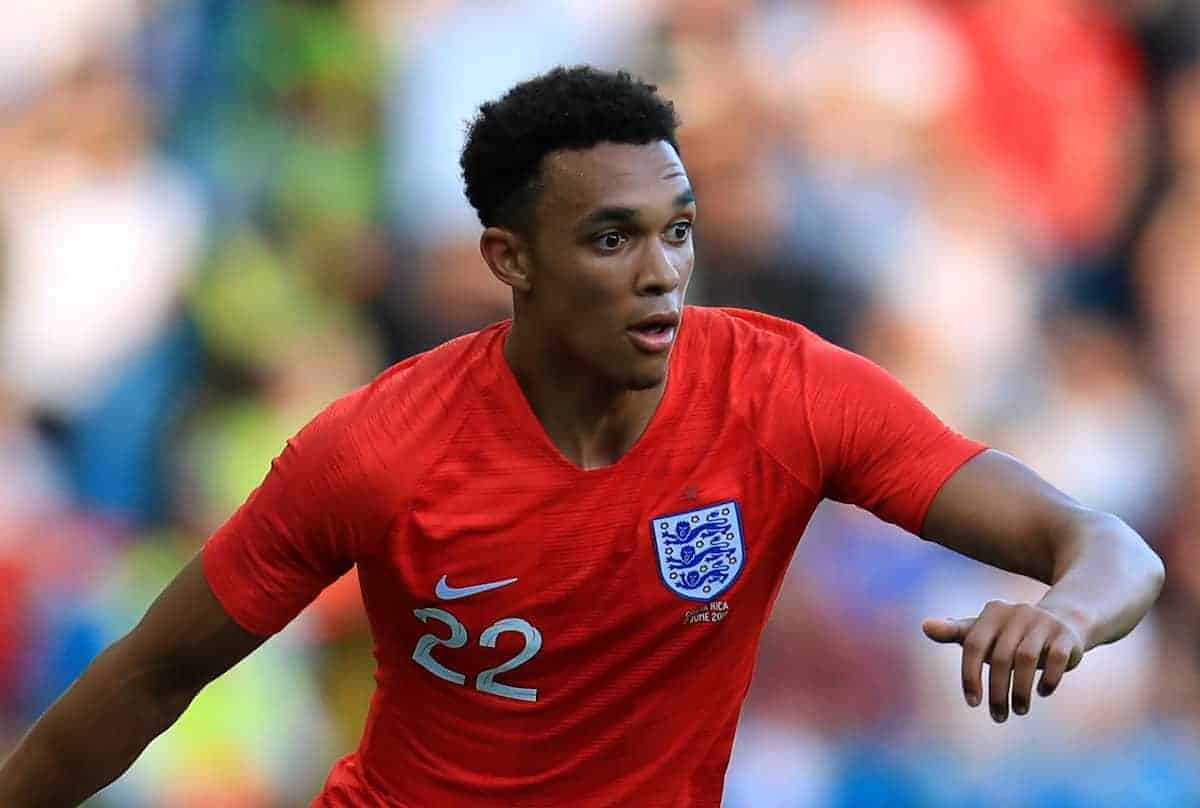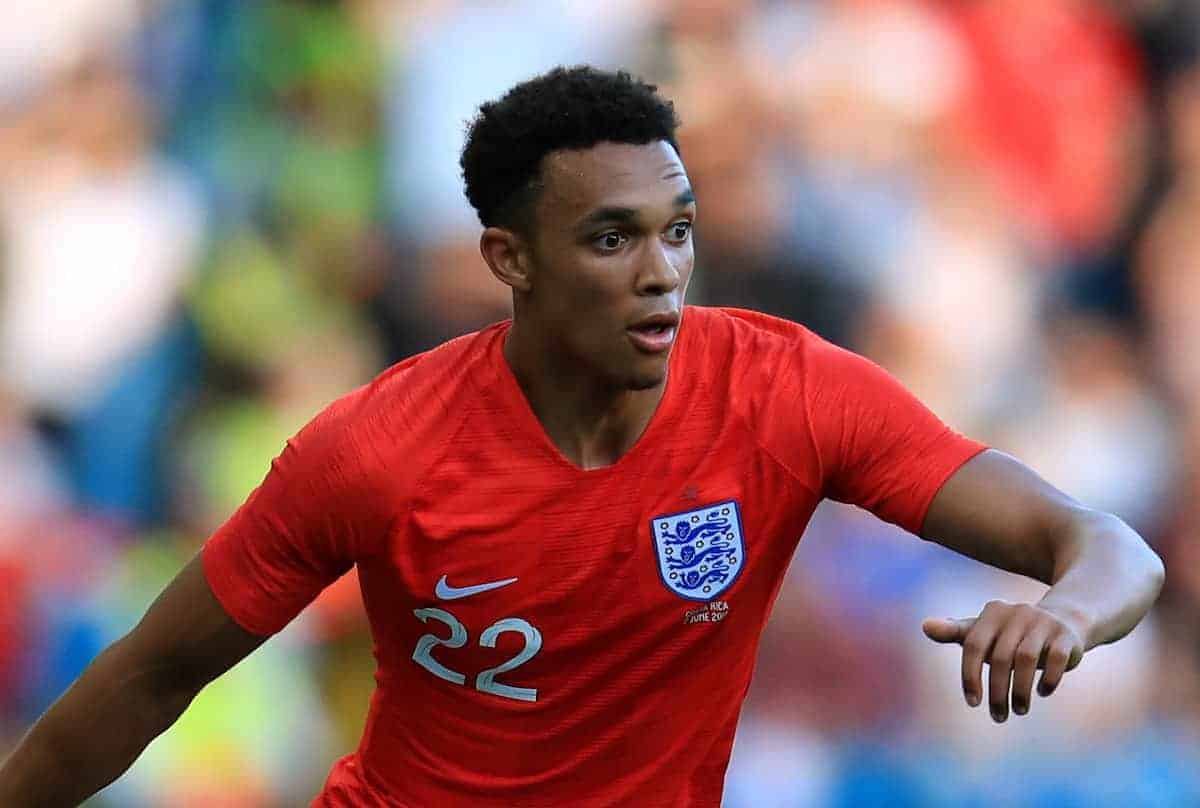 Not many 19-year-olds can say that they have been part of a Champions League final or included in a World Cup squad, but that is exactly what Alexander-Arnold can put on his footballing resume.
So how exactly do you follow that for an encore?
A personal view is that he has the ability to be the perfect holding midfielder, especially as he has got the defensive mindset and aerobic ability to complete the role with aplomb, plus he has the instinct of a midfielder having played there as a youth.
The arrival of Fabinho from Monaco could provide him with the perfect role model, with the Brazilian having straddled the two positions during his career so far.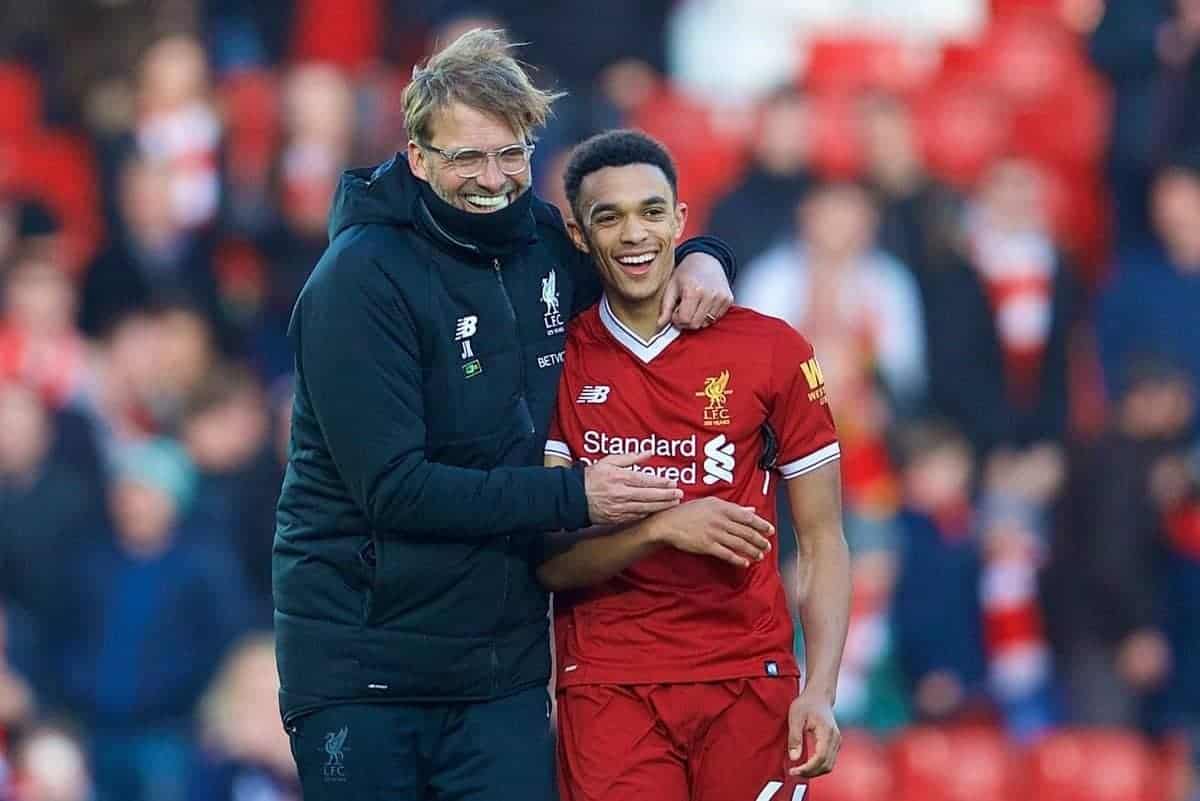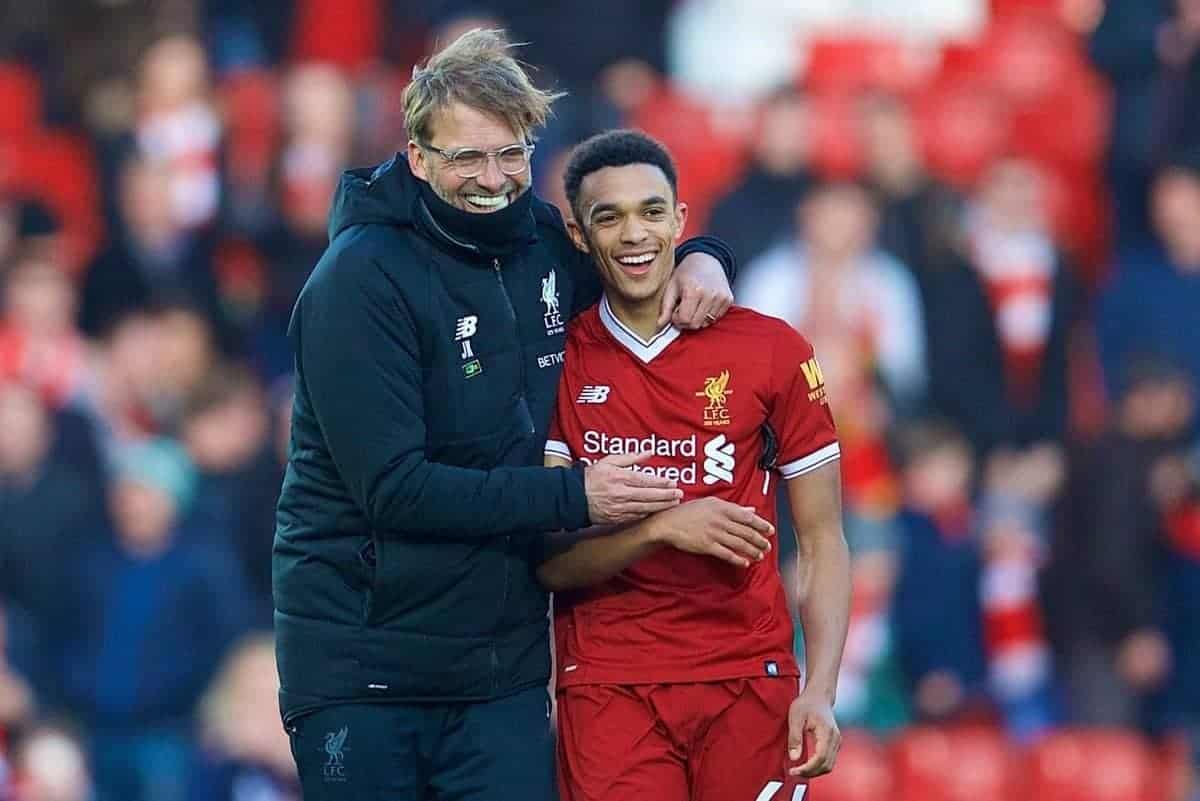 While Raheem Sterling was previously the last youngster to make a lasting impression from the academy, for some reason Trent's progression feels a whole lot more satisfying.
He has completed a footballing internship in front of our very eyes and will now go from strength to strength.
Whether he stays in the defence or moves to the midfield, it is clear we have one hell of a player on our hands.
And the best thing is that he is one of our own.
---
* This is a guest article for This Is Anfield. If you'd like to contribute a piece for consideration please see this page. Follow Jason on Twitter, @JayHarry80.