Eight Liverpool players went to the 2018 World Cup in Russia, and half of them stayed there until the end of the tournament.
The Reds contingent did themselves and their club proud, whether they were regular starters or playing a supporting role at international level.
Eight of Jurgen Klopp's squad from last season were selected, while a ninth has recently joined who was in Russia—Switzerland's Xherdan Shaqiri.
Aside from being extremely entertaining to watch for fans, the World Cup is a pinnacle of sporting achievement which the players themselves can be justifiably delighted with being a part of.
Here we look back at the past four weeks and lay out exactly who achieved what in Russia, starting with those who exited earliest first.
Mohamed Salah, Egypt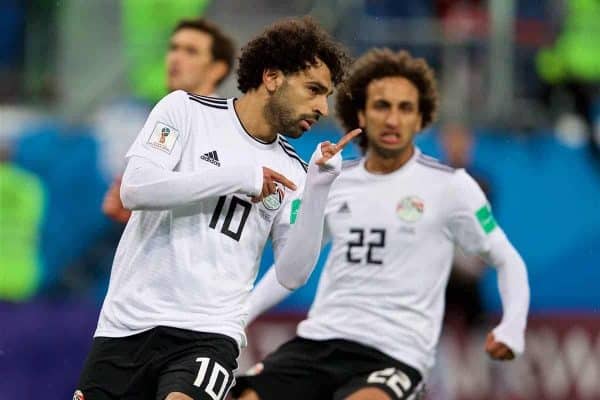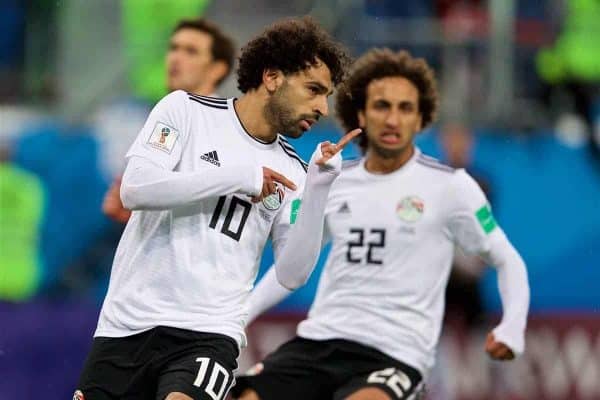 Stage reached: Group stage, 4th
Appearances: 2
Total World Cup minutes: 180
Best moment: Scoring his nation's first goal from open play since 1930
Salah was always facing a race against time to be fit for the finals, after his Champions League final-ending shoulder injury.
He eventually sat out the first match and Egypt conceded a costly late goal; Salah returned and scored twice in two games but couldn't inspire his team to an historic win.
Some off-field issues also clouded his time in Russia and perhaps it wasn't quite as special in the end for the Egyptian King as it might have been.
Marko Grujic, Serbia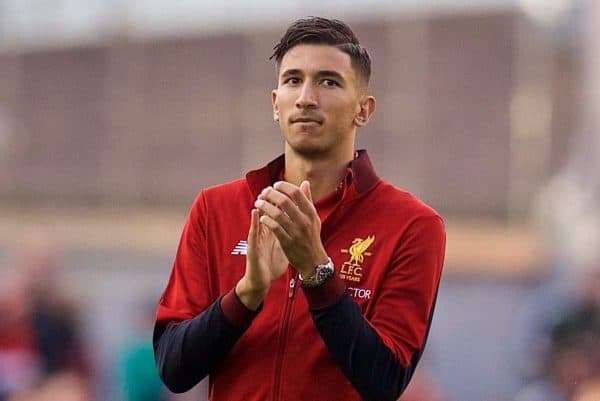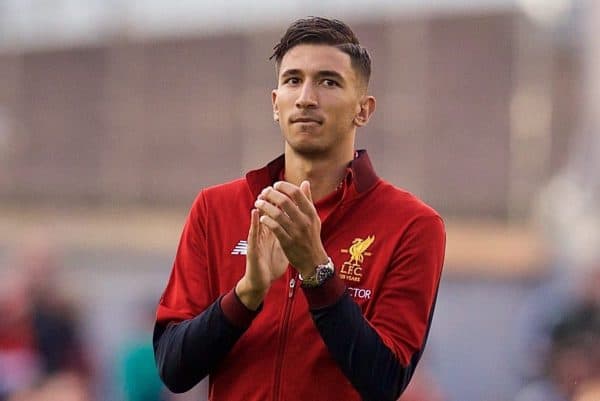 Stage reached: Group stage, 3rd
Appearances: 0
Total World Cup minutes: 0
Best moment: Being named in the squad
It was a watching brief for Grujic, who was a surprise call-up to the 23 in the first place.
No doubt the experience will have done him the world of good in being part of the squad and having the excitement build—but he'll be frustrated to not have featured.
Serbia could have gone through but a costly defeat to Switzerland was the defining match. More success at international level is no doubt ahead for Grujic in future.
Sadio Mane, Senegal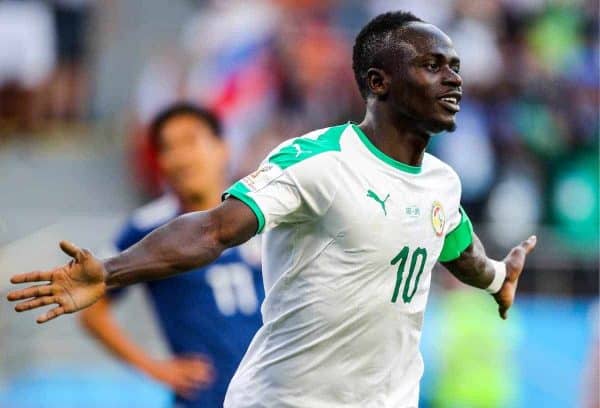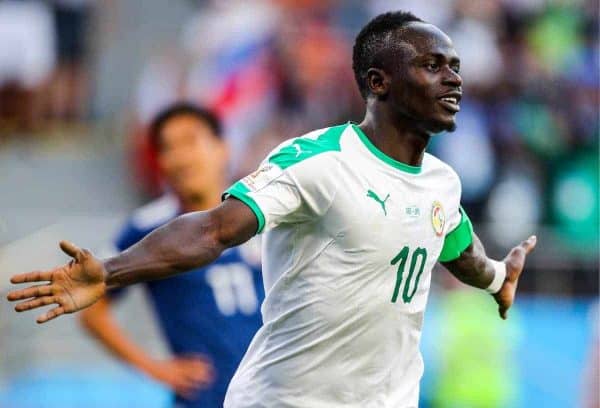 Stage reached: Group stage, 3rd
Appearances: 3
Total World Cup minutes: 270
Best moment: Skippering his nation at the finals
Mane led his Senegal team into a very open and exciting Group H, and they were headed to the last 16 until the final minutes of the third game.
Playing both as a hard-working wide man and a playmaker behind a striker, Mane was key for his team and his early performances were impressive.
He perhaps didn't quite hit the heights he's capable of in the final group game as Senegal crashed out, but this was still a decent showing in Russia from the forward.
Xherdan Shaqiri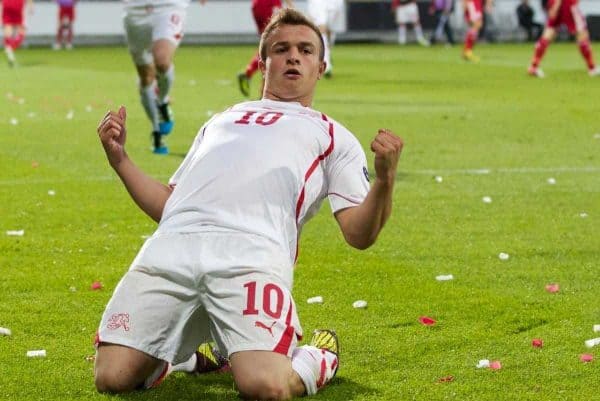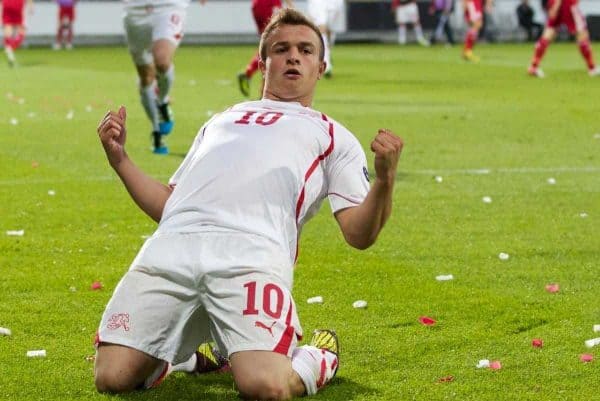 Stage reached: Last 16
Appearances: 4
Total World Cup minutes: 351
Best moment: Scoring a brilliant late winner in a crucial match
He wasn't a Red heading into the tournament, but he certainly is afterward.
Shaqiri was a key figure for the Swiss as they held Brazil to a draw, then produced a massive turnaround against Grujic's Serbia.
From a goal down, Shaqiri dribbled late on in the match and produced a cool, composed finish to win the game 2-1 and all but seal passage to the last 16.
Another tournament where his importance to the national team was highlighted.
Roberto Firmino, Brazil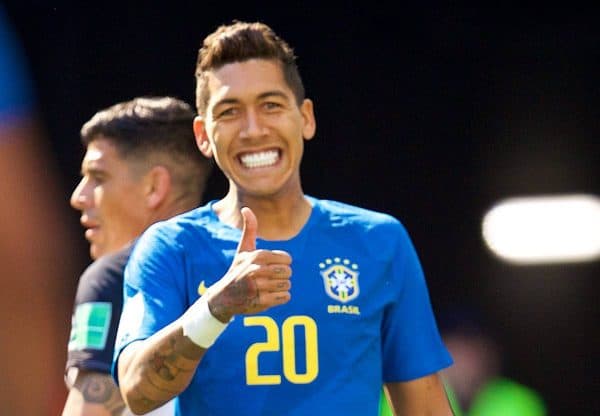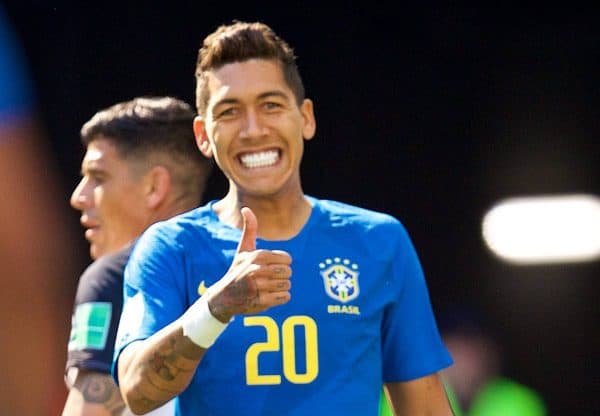 Stage reached: Quarter-finals
Appearances: 4
Total World Cup minutes: 82
Best moment: Scoring moments after coming on in the last 16
One of the great mysteries of the 2018 World Cup will be why Brazil boss Tite continually went with Gabriel Jesus up front instead of Firmino.
The Reds' No. 9 was continually more impressive when coming on for the ineffective Man City forward, and more than once was a catalyst for Brazil to find the right result.
He scored against Mexico to wrap up progression to the last eight, but didn't earn the start his performances deserved.
Simon Mignolet, Belgium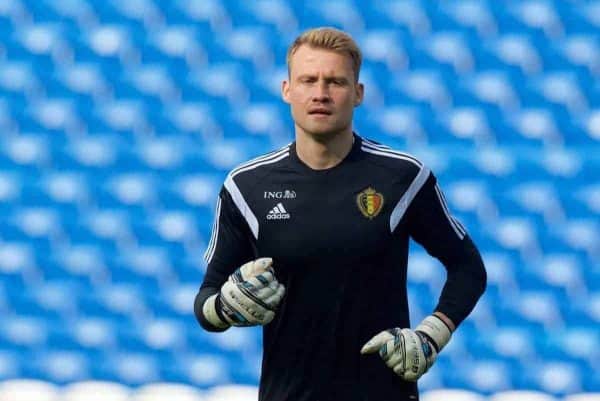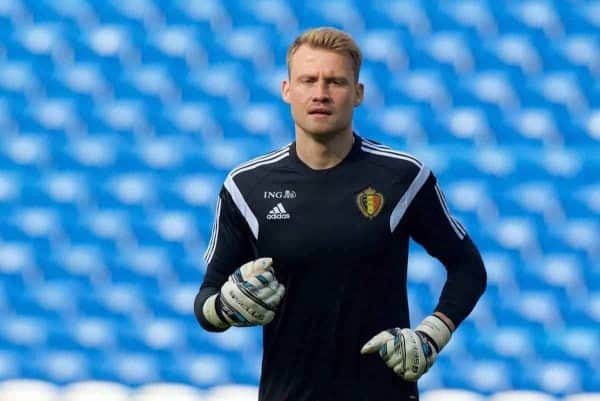 Stage reached: Semi-finals, 3rd
Appearances: 0
Total World Cup minutes: 0
Best moment: Bronze medal
Simon Mignolet went as Belgium's backup goalkeeper, and stayed on the bench throughout.
His team-mate Thibaut Courtois picked up the Golden Glove award, which highlights the challenge ahead of Mignolet for game time.
There's no telling what role he played in the dressing room of course and presumably he was a supportive squad member, but there'll be perhaps a tinge of regret for the stopper that he wasn't able to feature at the finals.
Trent Alexander-Arnold, England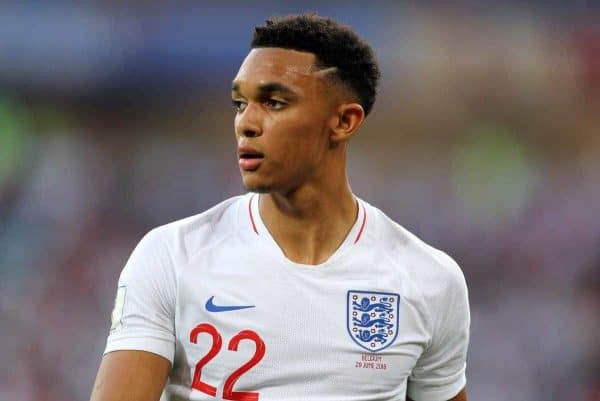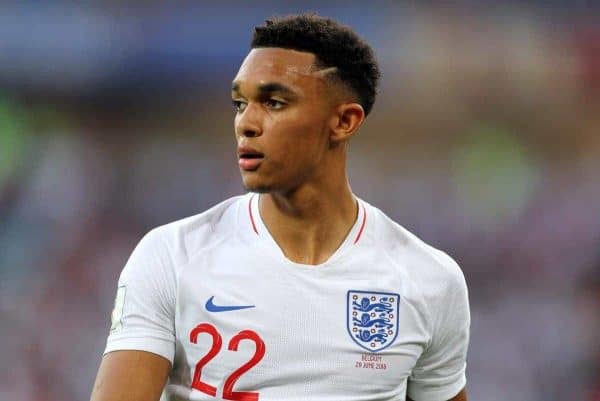 Stage reached: Semi-finals, 4th
Appearances: 1
Total World Cup minutes: 79
Best moment: Appearing at the World Cup at 19
Having impressed enough last term to earn a call-up for the finals despite being uncapped, it wasn't quite the fairytale end to the season many might have expected.
Keiran Trippier was England's wing-back and he impressed, keeping Trent on the bench throughout—other than the final group stage match against Belgium.
There, the teenager showed flashes of ability in his crossing and good work on the ball, but the tempo of the game and an entire team being switched around prevented any real quality in the performance overall.
What an experience for him, though, learning and watching the seasoned pros and being caught up in the hype and the excitement.
It won't be the last major tournament he plays at, that's for sure.
Jordan Henderson, England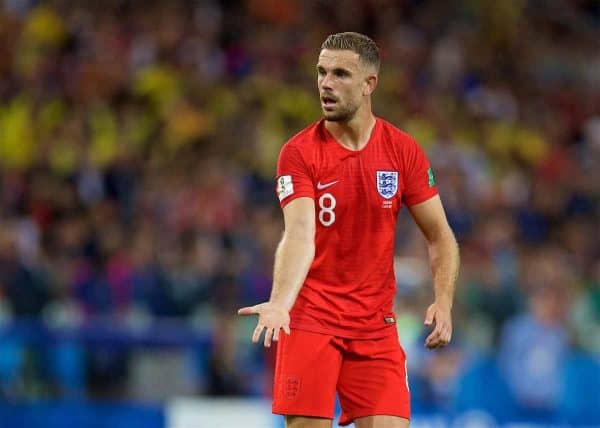 Stage reached: Semi-finals, 3rd
Appearances: 5
Total World Cup minutes: 482
Best moment: Being widely recognised as one of England's best performers
He's had to do things the hard way, has Henderson, but this tournament perhaps opened the eyes of some non-Liverpool fans as to why he is so important to England.
When he was absent, the midfield was easily cut through and lacked a presence; when he played, his passing, tackling and leadership were all evident.
A very fine tournament from the Reds' captain indeed, who even wore the England armband for a brief period—no doubt a proud moment at a World Cup finals.
Dejan Lovren, Croatia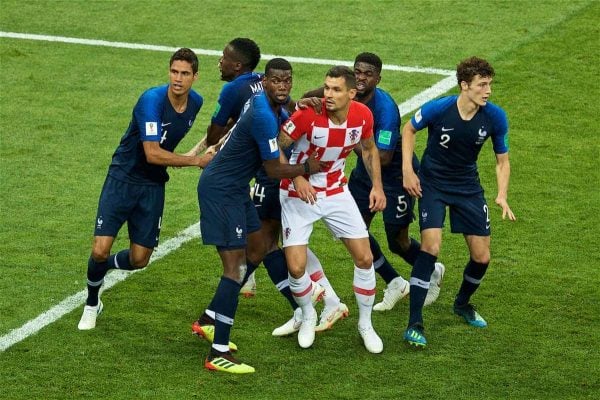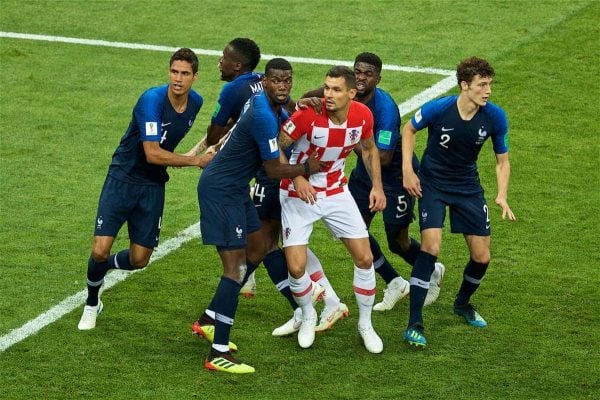 Stage reached: Final, runner-up
Appearances: 7
Total World Cup minutes: 651
Best moment: Playing in a World Cup final!
Forget for a moment whether you love or loathe Dejan Lovren, he is to be applauded for playing a key role for his national team in arguably their most proud footballing moment.
An ever-present other than the dead-rubber third group game, when he came on as sub, Lovren was the centre-back of choice for Croatia and showed every side of his game in Russia.
Mistakes were present, but so too was his infallible self-belief, his penchant for big tackles and clearances and a whole lot of determination.
Lovren did what comparatively few other footballers will ever do: he reached, and played, in a World Cup final.