The arrival of Alisson for £66 million- the most expensive fee ever for a goalkeeper – is the latest evidence of a seemingly seismic shift in Jurgen Klopp's transfer strategy over the past year.
Klopp has built his reputation as a manager who is able to defy the odds by competing with clubs of a much higher financial standing, through a combination of his proven track record of improving players and maximising potential on the training ground, making astute acquisitions in the transfer market, and harnessing the power of the supporters to act as the 'twelfth man'.
Klopp's ability to improve players and unlock potential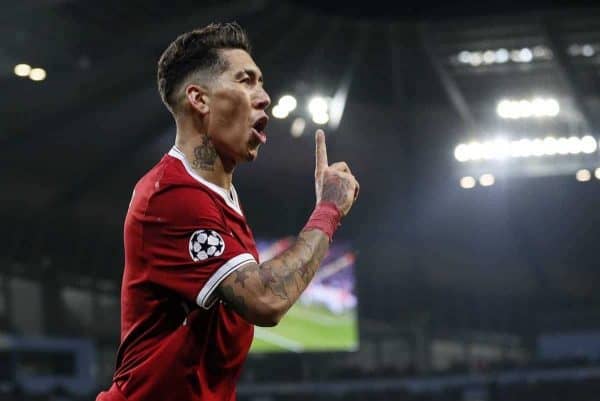 Klopp's time at Borussia Dortmund saw him bring through youngsters such as Mats Hummels and Mario Gotze, developing them into top class players, while obscure bargain signings such as Shinji Kagawa and Robert Lewandowski grew into superstars as Dortmund toppled Bayern Munich to win two Bundesliga titles despite vastly inferior resources.
There has been ample evidence of Klopp's renowned ability to elevate his players to a new level since joining Liverpool, with Adam Lallana and Roberto Firmino in particular among the prime beneficiaries, to name just two key examples.
Lallana went from a stylish but often ineffective attacking midfielder, to an all-action central midfielder and leader of the press for Klopp, finding the finest form of his career in the first half of 2016/17, while also being named England's player of the year, before injuries curtailed his momentum.
Firmino, meanwhile, looked a misfit in his early days under Brendan Rodgers, shunted out on to the right flank where he was unable to influence games and it appeared difficult to see what his purpose was in the side. Klopp came in and swiftly installed the Brazilian into the spearhead of his attack, redefining the role of the striker for Liverpool in his own unique mould.
Since then he has never looked back, to the point where he can now be considered among the elite bracket of centre-forwards in European football, racking up 27 goals across all competitions in 2017/18, acting the crucial fulcrum of Liverpool's scintillating front line.
Calculated gambles in the transfer market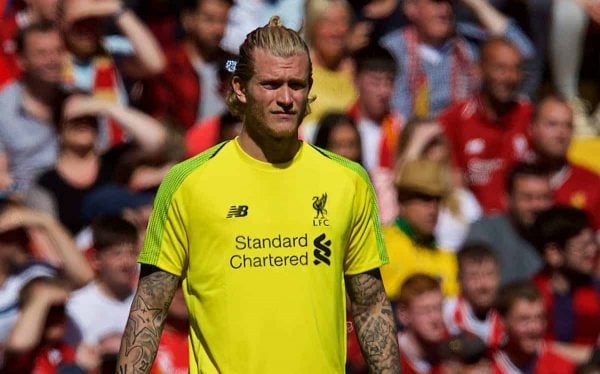 In his first two seasons at Liverpool, Klopp's strategy appeared to be built upon squeezing the most out of what he had available, while also trying to find value in the market to incrementally upgrade his squad. There were no high profile, mega-money signings to begin with, as the manager appeared to be operating under lesser resources than his main top-four rivals.
Gini Wijnaldum was signed from Newcastle for £25 million, while Sadio Mane joined from Southampton for £34 million, but neither were seen as guaranteed success stories at the time, but calculated risks which – especially in Mane's case – worked out brilliantly.
Other signings turned out to be less successful gambles, however, as Klopp's frugal approach meant he did not target proven, elite talents, but players he felt he could work with to reach the level he believed they could achieve, in time.
The trials and tribulations of Loris Karius (£4.75 million, Mainz) have been well documented, while Joel Matip (free transfer, Schalke) has never quite been the centre back Liverpool fans hoped he would be due to a combination of inconsistent performances and injury problems.
Marko Grujic (£5.1 million, Red Star Belgrade), meanwhile, has struggled to break into the team and make any real impact of note, and Ragnar Klavan (£4.2 million, Augsburg) – another bargain buy – has merely served to provide a steady backup option.
Klopp prepared to spend big to get what he wants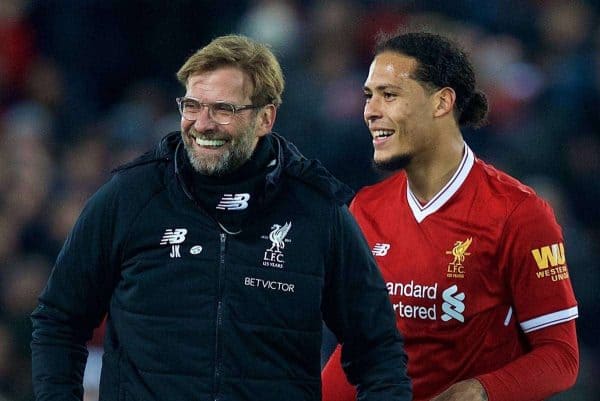 Following two consecutive top-four finishes, however, Liverpool's status has skyrocketed under Klopp to the point where the club now represents a highly attractive destination for many of Europe's top players.
The penny seems to have dropped for both Klopp and FSG, that Liverpool can no longer afford to look for clever shortcuts and unearth hidden gems in the transfer market as their primary strategy, but in order to compete with their rivals, spending big to buy the best players realistically possible for each position is a necessity.
Klopp has been on record before, speaking of his distaste for the amount of money involved in football today and the overriding obsession with transfers. He appears to have become more ruthless and pragmatic in the transfer market now, however, having done the best he could with the squad he first inherited.
In the space of just over 12 months, Liverpool have signed seven players for £35 million or more, with Mohamed Salah (£36.9 million, Roma), Alex Oxlade-Chamberlain (£35 million, Arsenal), Naby Keita (£52.75 million, RB Leipzig), Virgil van Dijk (£75 million, Southampton), Fabinho (£43.7 million, Monaco) and Alisson Becker (£66.9 million, Roma) all successfully acquired.

While Salah spectacularly exceeded expectations and Oxlade-Chamberlain proved an excellent addition despite initial concerns from some quarters, Klopp's approach to transfers has undergone a marked shift in this time.
Keita, Van Dijk and Alisson in particular are the best examples of this new approach. All three we pinpointed as Klopp's absolute number one priorities in their respective positions, and despite the lengthy and convoluted process of negotiations to secure them, the owners have been prepared to back the manager on every occasion to get his man.
Klopp knew he wanted the best centre-back he could feasibly acquire, while Keita was seen as a unique kind of central midfielder who would fit seamlessly into Liverpool's system.
The same logic applied with Alisson, as the Brazilian international was identified as the ideal candidate to solve Liverpool's long-standing goalkeeper problem, and eventually Liverpool agreed to shatter the world record fee for a goalkeeper in order to make it happen.
All of this demonstrates the ambition and intent of both Klopp and the owners to build upon Liverpool's upward trajectory over the past few seasons, and take advantage of the club's restored status as a European powerhouse once more.
It's also worth emphasising that while the fees might seem astronomical compared to what people are used to, especially with Liverpool signings, a £75 million signing today is totally different to a £75 million signing five years ago, such is the hyper-inflation of transfers in recent years.
The impact of Neymar's £200 million move to PSG last summer blew all sense of normality out of the water, and the truth is that £40 million is now the going rate for a relatively decent player – just look at Everton paying £50 million for Richarlison.
That Liverpool were able to step in early to fend off interest from Bayern Munich, Man City and Chelsea for the signings of Keita, Van Dijk and Alisson reflects how much of an attractive proposition Liverpool have become under the German's management, and that FSG have been prepared to invest the necessary funds to ensure the completion of these deals.
A necessary and pragmatic new approach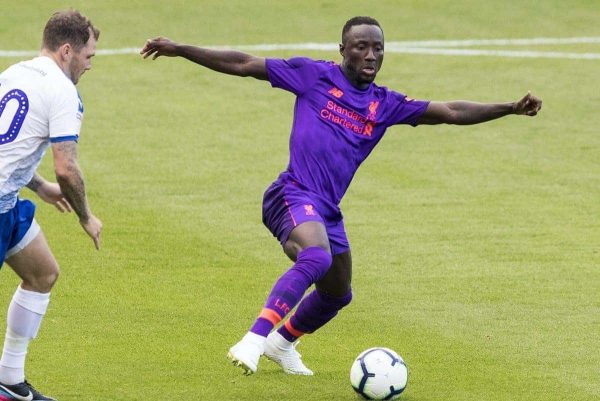 None of this is to say that Klopp has abandoned his principles and lost faith in his ability to improve players and find smart solutions from both the academy and the transfer market.
The meteoric rise of Andy Robertson (£8.5 million, Hull City) and Trent Alexander-Arnold last season were concrete evidence that Klopp is still very much a manager who can spot talent at a young age and bring them through to become first-team regulars.
Such is the degree of competition in the Premier League now that training ground "projects" and developing potential future stars is not a policy which can realistically achieve success against the likes of Man City, who have just spent £60 million on Riyad Mahrez to effectively provide squad depth to an already sensational array of attacking options.
Liverpool cannot afford to sit still and attempt to cheat the system any longer, and Klopp has clearly recognised this.
He will always be a manager who develops talent and gives youngsters the opportunity to prove themselves, but he has clearly started to merge this approach with the reality of spending big to address key areas of the team with proven, elite-level signings.
With both the owners and the manager, assisted by the scouting team and sporting director, working in tandem to such strong effect, this shift in policy is reflective of a new-found pragmatism and awareness of the need to invest heavily in the right areas, in order to give Liverpool every possible chance of success in seasons to come.