Liverpool have scored 19 times in pre-season so far, but do goalscorers in previous summers indicate who shines during the upcoming campaign?
We all know results in pre-season doesn't count for much.
And we also have come to accept that, sometimes, form across the summer counts for very little once competitive action starts.
Players do not, as a rule, hope to win the supporters' unofficial Bruno Cheyrou award: the gold standard for Pre-Season Wonder, In-Season Waste.
But while we can't realistically predict what summer form means for the next 10 months of action for everyone, looking at who finds the back of the net can provide insight into what to expect, to a degree at least.
Importance of variance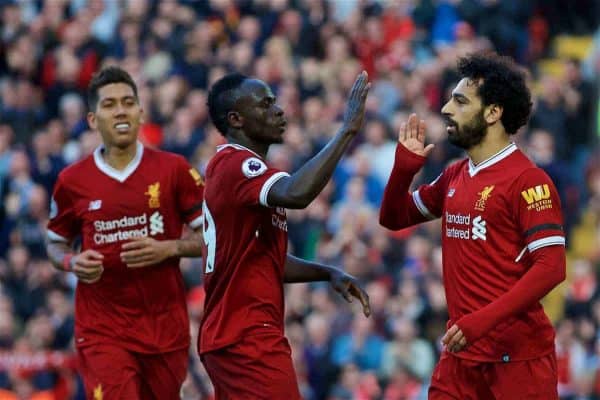 There's not much need to recount the impressive campaign under Jurgen Klopp that the front three had for Liverpool last year.
It is worth noting, though, that the Reds relied heavily on them as a source of goals, for both creating and finishing.
Outside of Mohamed Salah, Roberto Firmino and Sadio Mane, the next highest scorers across all competitions in 2017/18 were Philippe Coutinho, Emre Can and Alex Oxlade-Chamberlain.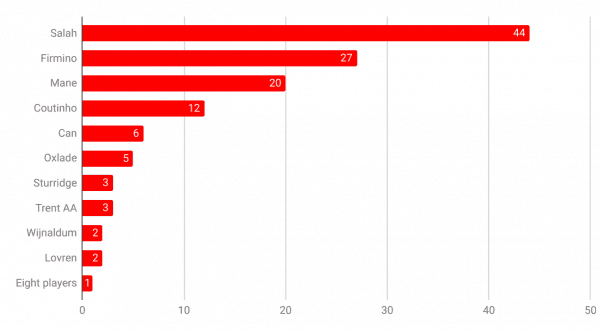 None of the latter trio will be available to Klopp in the coming campaign, two having departed and one being a long-term injury absentee.
Of those present last season and this, only Trent Alexander-Arnold and Daniel Sturridge managed to surpass the measly tally of two goals for the entire season—and both of those netted just three.
More options, more presence, more goalscoring threat is a must—from all areas of the pitch.
Summer stats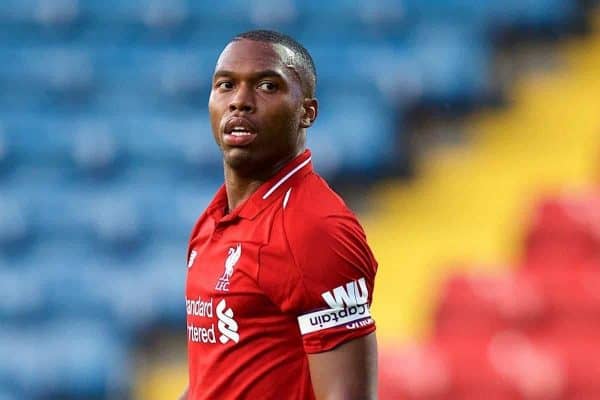 Liverpool still have one game to go this summer, in Dublin against Napoli. It has been a habit of Klopp's to play lots of pre-season games—nine, eight and eight in his three summers—in contrast to just six under Brendan Rodgers, months before the former boss departed.
Naturally, a consequence of that is that more goals are scored across pre-season, and usually more players find the net.
But there are other factors to consider too, in that the low-quality opposition and heavy rotation can also impact on goalscoring.
Pre-season top scorers

15/16: Origi, Lallana, Milner (two goals)
16/17: Firmino, Grujic (three)
17/18: Salah (four)
18/19*: Sturridge (four)
There isn't, for example, much to take from the fact that Marko Grujic netted three times in 2016: he then didn't play much, before being loaned out.
But with strikers, or players who are expected to regularly be among the goals, pre-season can provide a handy insight as to who is set for a more impressive few months.
Creating expectations and living up to standards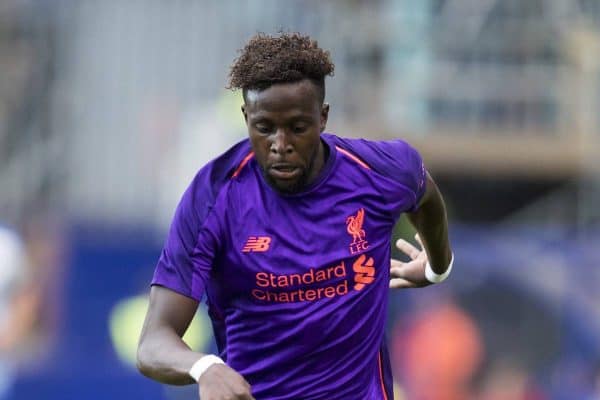 By its very nature, pre-season can create anomalies which are impossible to expect to be repeated across the season itself.
Youngsters play who are then loaned out, fringe players score, defenders venture forward when they otherwise might not.
Sheyi Ojo has scored in three of the last four pre-seasons, as a particularly stand-out example, but he's likely to play elsewhere in 18/19 regardless.
This summer

13 goalscorers so far
Two have already left the squad
At least three more likely to follow
Solanke and Origi the only forwards without a goal
But those top scorers, the ones who find the net most often, perhaps do highlight something worth looking at.
In Rodgers' final campaign, it was Divock Origi who top-scored among forwards, albeit with a low total.
And, that season—particularly once Klopp took over—the Belgian briefly looked like the real deal, showing up in the latter part of the campaign and playing a key role in Europe.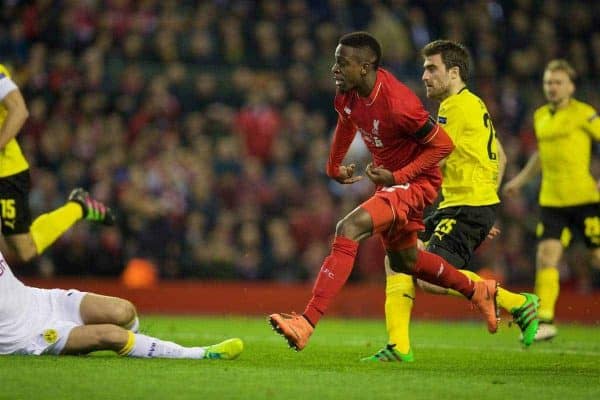 Since then, it hasn't really worked out for him, and his returns of just one last summer and none this largely reflect his impact on the squad itself. But that year, after a positive pre-season, he improved.
In 16/17 pre-season, Firmino hit three—and has since gone on to establish himself as one of the league's leading No. 9s. He plays the role in his own style and particular manner, but his goalscoring has surged over the past couple of campaigns.
And, of course, last summer's quickfire goal haul was a sign of things to come from Salah.
So, barring a hat-trick for the Egyptian or Mane against Napoli, the omens are good for Sturridge.
He's perhaps not likely to dislodge Firmino as the guaranteed starter, but the Reds need more than 11 this season, more than just three forwards who contribute.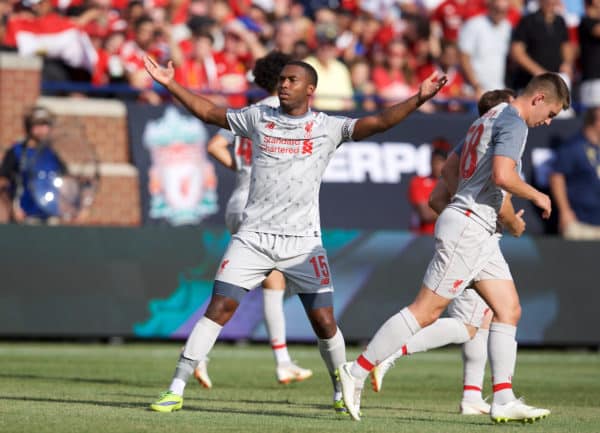 Sturridge looks as sharp and lean now as he has done at any point since his best campaign, and particularly at the start of the season, that could work well for him.
Firmino will have had just two weeks of training by the time the West Ham opener rolls around; the Brazilian could start, no question, but why the rush?
If Sturridge remains fit and firing, there's every possibility Klopp goes for the in-form option and gives Firmino more chance to up his own levels of preparation.
Throw in Xherdan Shaqiri, already on the scoresheet, and the Reds have attacking options aplenty as it stands.
The number of goals netted in pre-season counts for zero in the true season tally, but it can certainly count for a lot with regards to confidence and reason for optimism for the campaign to come.