Jurgen Klopp has revealed his plans for Alisson's Liverpool debut, and how the Brazilian's arrival will impact Loris Karius' position at the club.
The Reds broke the world-record fee for a goalkeeper when they paid Roma £65 million for the 25-year-old earlier this month.
Alisson is currently enjoying a post-World Cup break and will join up with his new team-mates after their pre-season tour of the United States.
With Danny Ward having left for Leicester City and Simon Mignolet still on holiday after his involvement at the tournament in Russia, Karius remains first choice at this stage.
But Klopp has confirmed, unsurprisingly, that Alisson will take over as No. 1 on his move to Merseyside, with his debut pencilled in for the clash with Napoli in Dublin on August 4.
"Obviously he is a world-class goalkeeper, so we are not going to say 'let's have a look'," he told reporters.
"He will play, of course. When Alisson is ready, he will be in our goal.
"We all need to help him so he can perform as good as possible.
"He is desperate to play. He could have joined us here in America but it made absolutely no sense.
"He had a long year and, as Brazil's No. 1, it was quite an intense year, so I sent him on holiday again.
"There will still be two games to play and West Ham is only the first game of the season, not the last one. I would say he plays in Dublin."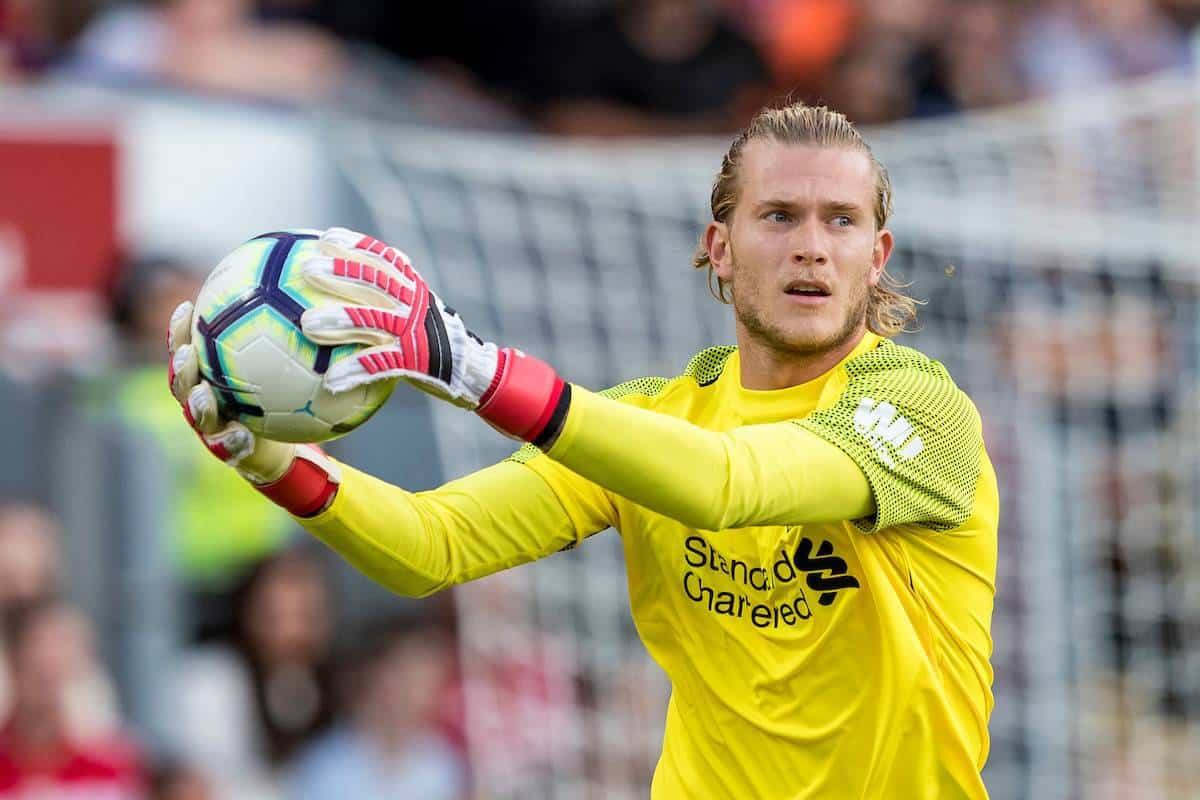 The signing of Alisson serves as a death knell to Karius' hopes of establishing himself as first choice, but Klopp insists he still has a role to play at Anfield.
He claimed Liverpool's approach to nurturing the German back to confidence "will not change," and told Sky Sports that though this development is "not so great" for Karius there will be opportunities.
"We have enough matches so everybody can play. He still has the possibility to develop," he added.
"He is a great 'keeper and he can still show that with us in the future."
Elsewhere, however, Klopp was less emphatic, providing no clarification on whether Karius or Mignolet will remain with Liverpool for the long term.
"They are two really good goalkeepers, so we will see. From my point of view there is no rush. All players can show that they are Liverpool players," he explained.
"They can show that until the end of the transfer window. So there is absolutely nothing else to say about it. We will see what the future brings."
Alisson is yet to be assigned a squad number, and it could be that the futures of Karius (No. 1) and Mignolet (No. 22) need to be finalised before he and Fabinho are handed their shirts.