With Liverpool struggling to sign Alisson and Jan Oblak, Jurgen Klopp is set to make the unpopular decision of retaining Loris Karius as No. 1.
A report on Wednesday night from the Mirror's David Maddock claims Klopp is "ready to disappoint – and shock – Liverpool fans by reiterating his faith in Loris Karius as his number one."
Maddock writes that "the manager is insistent with NO target he rates currently available, there is no point in plunging into the transfer market just for the sake of it – and he will passionately argue that point with fans."
It's claimed, having been priced out of moves for Alisson and Jan Oblak, Klopp will now stick with Karius.
This is, of course, highly contentious news and if indeed proves to be the case it will be another incredibly bold decision from Klopp.
We've seen before that the manager sticks by players when others expected them to be discarded, but this would be even more risky than keeping faith with Dejan Lovren, for example.
The news has been met with a largely disappointed reaction from Liverpool's fanbase.
I'm as positive supporter as they come and a massive fan of the Manager but keeping Karius as number one if true is a massive mistake. Our ground will be toxic as soon as he make any mistake or messing round on the ball. Praying that it's a red herring an we get a decent one in.

— Stephen Evans (@StephenEvans75) July 4, 2018
If Karius does start as number one I will support him. Don't think it's the right decision but I will go with it as there is no point getting on the lads back. #LFC

— Graeme Kelly (@GraemeKelly1) July 5, 2018
Torn between reports that Klopp will stick with Karius. Totally trust his judgement but it's a massive call #LFC #worried

— Simon Collings (@simoncollings82) July 5, 2018
The way I look at it is we are entering a period where there's a golden opportunity to win the title. Its all about winning the title for me. Those periods don't last forever, and it can't be taken for granted. For example, Klopp will at some point leave the club and God knows who will take over.

I just feel that sticking with Karius is too risky, and not taking full advantage of the upward trajectory we seem to be taking at the moment. Dawdle and this Klopp era could pass us by. I love Klopp as a manager and he deserves to take us to a title. Getting a top keeper would worth whatever the price if it tips the balance in us winning the title. – Yegra in the forums
Remember when Man City bought a keeper realised he was shite and bought a new one which helped them win the league. Liverpool do the opposite

— Kent Riley (@Kentriley) July 5, 2018
We will eventually get the goalkeeper thing right ala Van Dijk but it's just frustrating the way it takes us so so long to sort out our obvious problems.

— Green Scouser (@Green_Scouser) July 4, 2018
https://twitter.com/IndigoLFC/status/1014538223471808512
This isn't surprising and very Klopp. We'll bring in a at least one keeper though to replace Mignolet, but are only interested in Alisson and Oblak as first choices. https://t.co/HF5uj551Qi

— Tom McMahon (@tomjpmac) July 4, 2018
I appreciate this sentiment but:

A) That game was the biggest game in club football.

B) It wasn't just one bad game, he made plenty of errors since coming back into the side.

C) When you get dropped once for being shit, you need to be outstanding to win trust back. He wasn't. https://t.co/OF7cgBiqCp

— Ste Hoare (@stehoare) July 4, 2018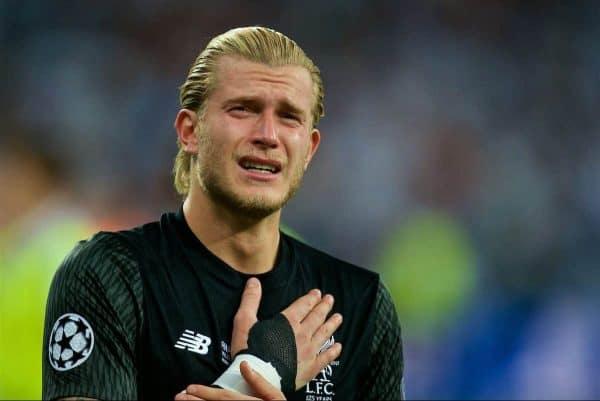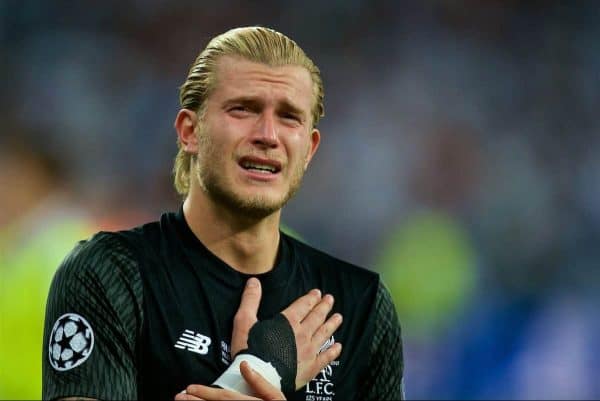 The problem with leaving Karius as No. 1 is the same problem that's been left with Mignolet as No. 1 is the same problem that's been left with every keeper since Reina as No. 1 – it's a problem position and the in-stadium support gets on their backs the second it looks like they are doing something that isn't perfect. We don't allow enough chances for him to steal a game (a la De Gea against us), so he will never be able to build up credit from the credit that he's lost. It will be a divisive situation within the support throughout the season and a distraction.

I don't think Karius is shit, I just don't think he should start as our No. 1 keeper next season. Even if it is a sideways step to another decent keeper, he'll be under less pressure to be perfect than Karius will. We have to replace the outgoing Mignolet anyway, so why not bring in a second tier keeper and at least let them have the opportunity to compete for the position.

Of course, all of this could be moot if the reports are incorrect anyway because they aren't coming from the most reliable sources. – kingoftown in the forums
Karius has the makings of an excellent keeper, but I fear he'll never recover from Kiev, nor will our fanbase.

— Rory Greenfield (@RoryGreenfield) July 4, 2018
People will completely lose their heads at the prospect of Karius being No.1 next season but I'm genuinely ok with it.

Might go horribly but I'm confident he will recover from Kiev and mature into a really good goalkeeper.

I trust Klopp's judgement fully.

— Henry Jackson (@HenryJackson87) July 4, 2018
Come to the conclusion that unfortunately Loris Karius will not make it at Liverpool and will never be good enough. I was one of the many few rooting for him and confident he could bounce back but with that video he uploaded to Instagram, convinced he's not got the mentality

— Bubbles (@bubbIxs) July 4, 2018
Hopefully this is a ploy to convince Roma or Atlético to come down on their fee.. – humanrefuation in the forums
All these fans backing Karius

See if they are so nice when he misses his first cross in August

Oh and by the way HE LOST US THE BIGGEST MATCH WE HAVE HAD IN 13 YEARS #LFC

— Champions of Europe & The World (@mainstandred) July 5, 2018