It would have been unjust for Jordan Henderson to have been the villain for England on Tuesday night, but a lad from the other half of Merseyside bailed him out.
The action just keeps on coming, with the second round matches now complete.
Sweden edged out Switzerland 1-0 in a forgettable afternoon clash, before yet another stunning evening of entertainment took place in Moscow.
The Good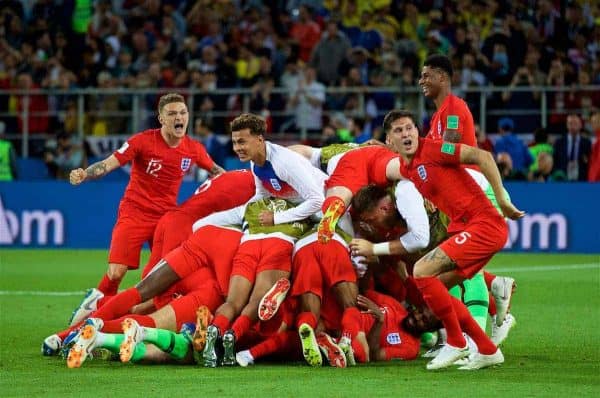 Liverpool fans don't all find it easy to root for England, which is understandable when you inspect history a little closer, but you have to feel pleased for Gareth Southgate and his players.
The Three Lions finally won a penalty shootout for the first time since Euro '96 – they had never won one in a World Cup before – as they squeezed past Colombia in a pulsating game.
Reported Reds target Yerry Mina headed home in stoppage time to rob Gareth Southgate's men of a 1-0 victory and the dreaded spot-kicks again lay before England after a tense period of extra-time.
Henderson missed his effort, which felt like the fatal blow, only for two failures from the Colombians and Eric Dier's winner to save his blushes.
That's what it means to win on penalties!

Isn't that right lads? ? ?@GNev2, @IanWright0, @LeeDixon2 pic.twitter.com/E7kj8zL4EI

— ITV Football (@itvfootball) July 3, 2018
It's rare that we praise an Everton player, but Jordan Pickford's save to deny Carlos Bacca was right out of the top drawer.
Given the criticism Henderson always seems to receive, this was a major bullet dodged for him – the abuse headed in his direction would have been through the roof.
He was again exceptional during the match, as he has been all tournament, so it was justice that he wasn't the fall guy.
This World Cup has offered up so much drama, but few games carried quite this level of tension.
The Bad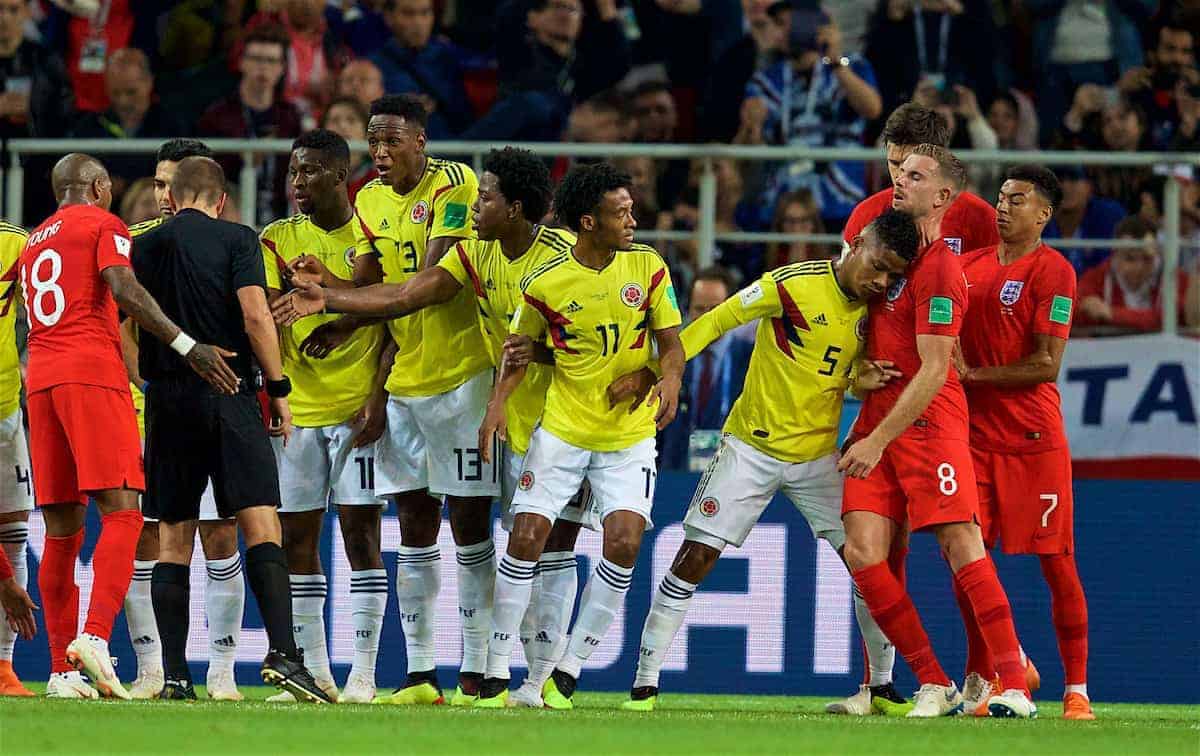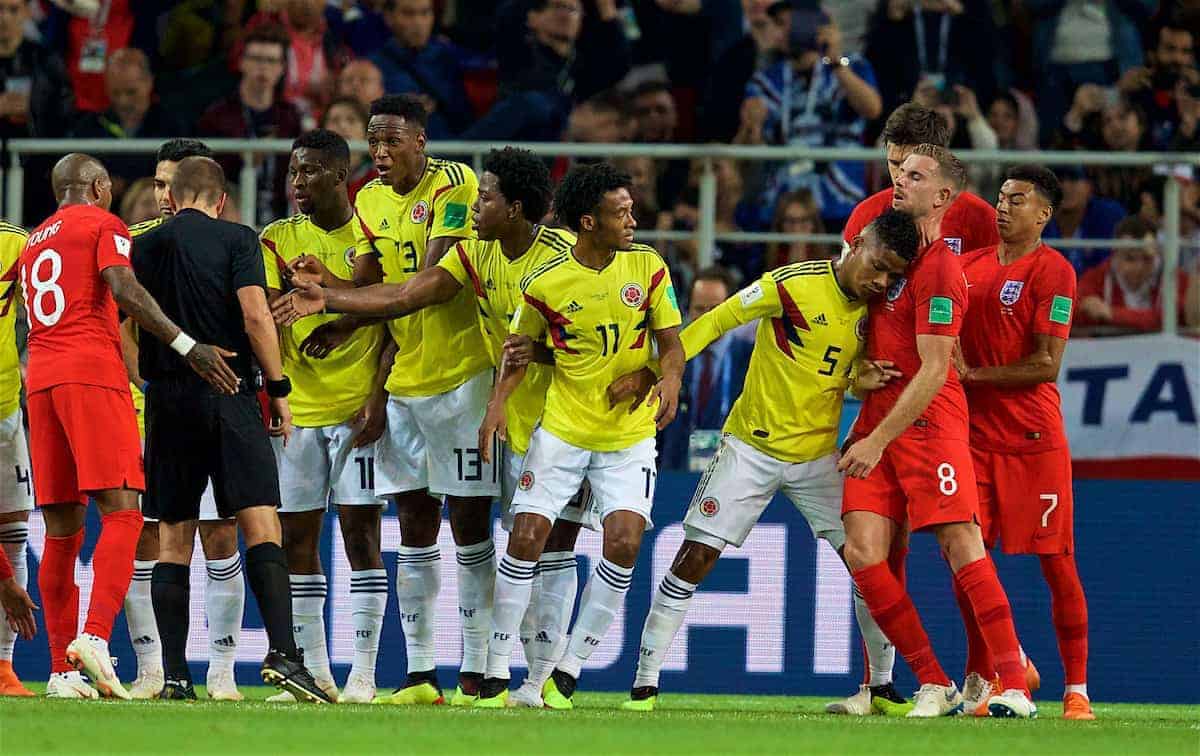 Colombia had been easy to warm to in the group stages, but on Tuesday they turned into one of the most snide teams in living memory.
Every single player did their best to ruffle England's feathers and get in the face of the referee, with the out-of-control Mina particularly culpable.
Wilmar Barrios somehow escaped a red card for a blatant headbutt on Henderson, while a number of players deliberately scuffed up the penalty spot seconds before Kane fired his country in front.
England did well not to take the bait, even though some pushed their luck at times, and it would have felt like an injustice had they progressed.
The dark arts can be an important part of football, with Liverpool sometimes not using them enough, but this was taking it too far.
Their behaviour left a bad taste.
Equally bad then was the failure of the American referee to keep Colombia's antics under control.
The Remaining Reds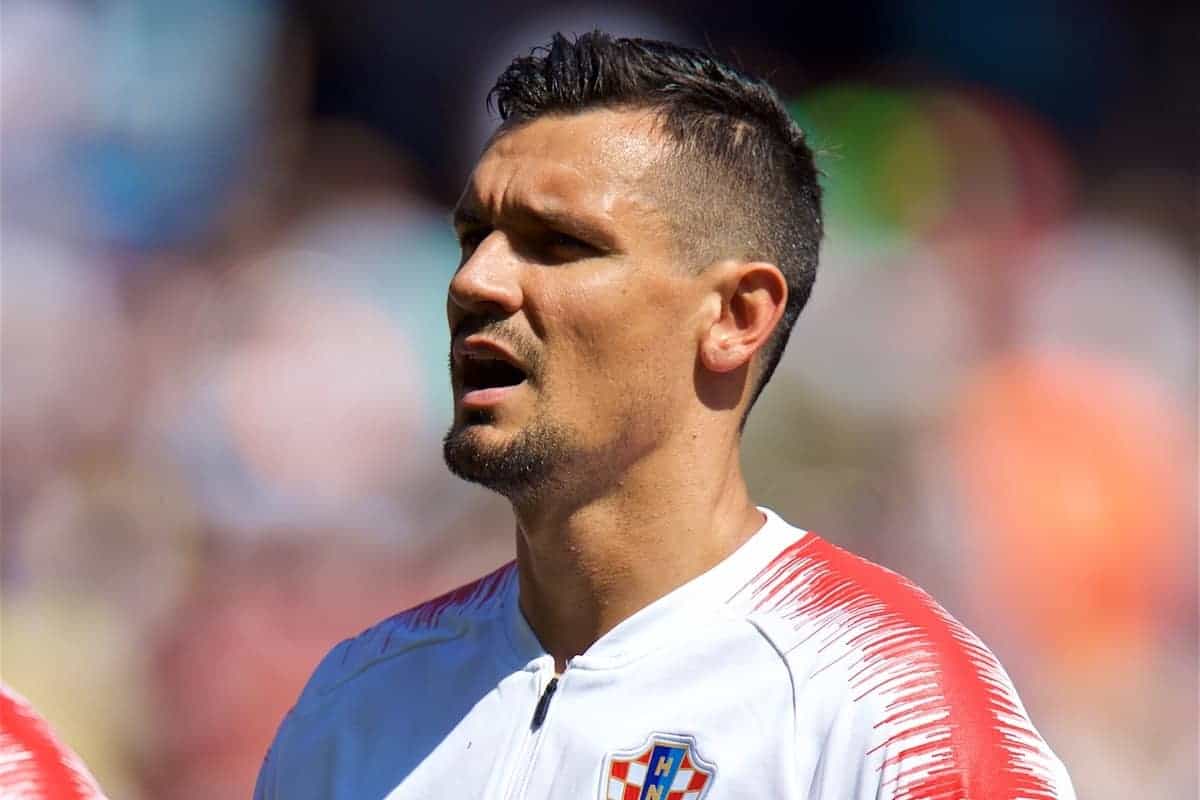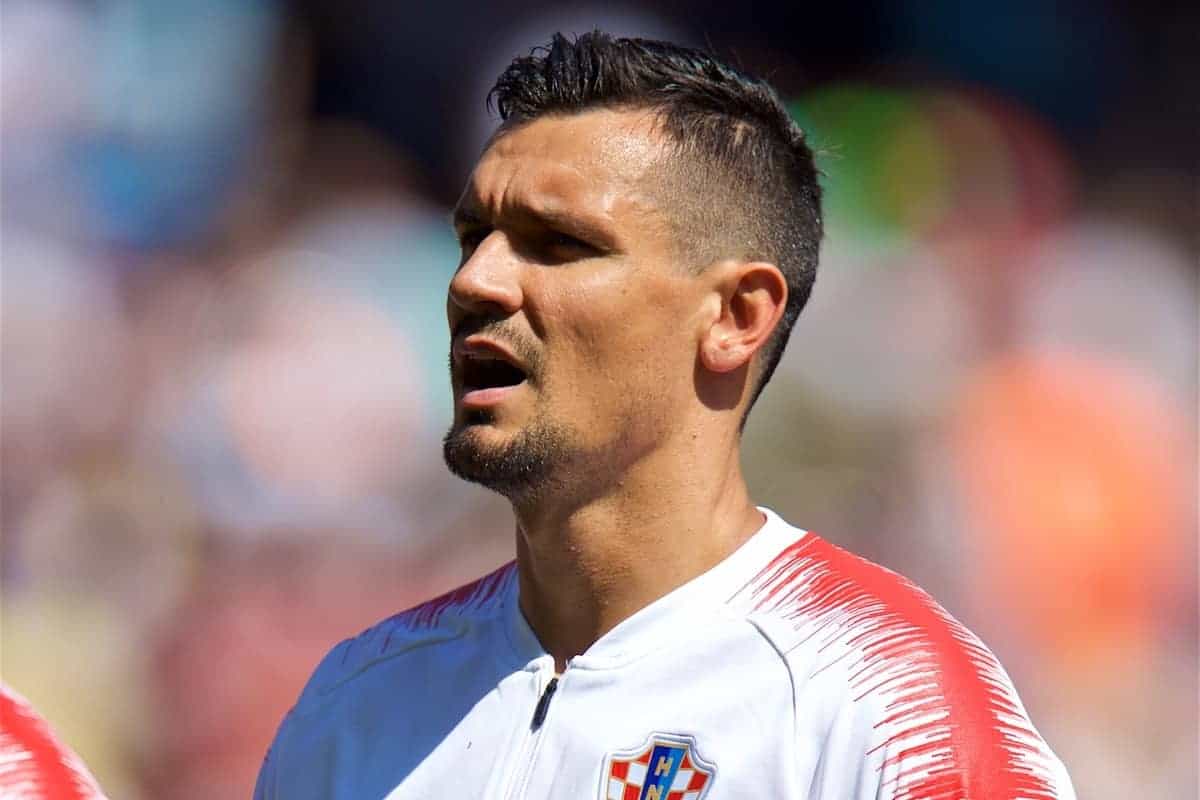 We have now reached the quarter-finals, with a two-day break allowing us all to get our breaths back.
Liverpool still have five players left in the competition. Roberto Firmino and Simon Mignolet are both likely to start on the substitutes' bench as Brazil face Belgium in a potential corker of a contest on Friday.
Henderson and Trent Alexander-Arnold's England take on bogey side Sweden on Saturday afternoon, then Dejan Lovren will line-up for Croatia as they look to get past hosts Russia.
Will any of them be returning to Liverpool as a World champion?
Friday's Matches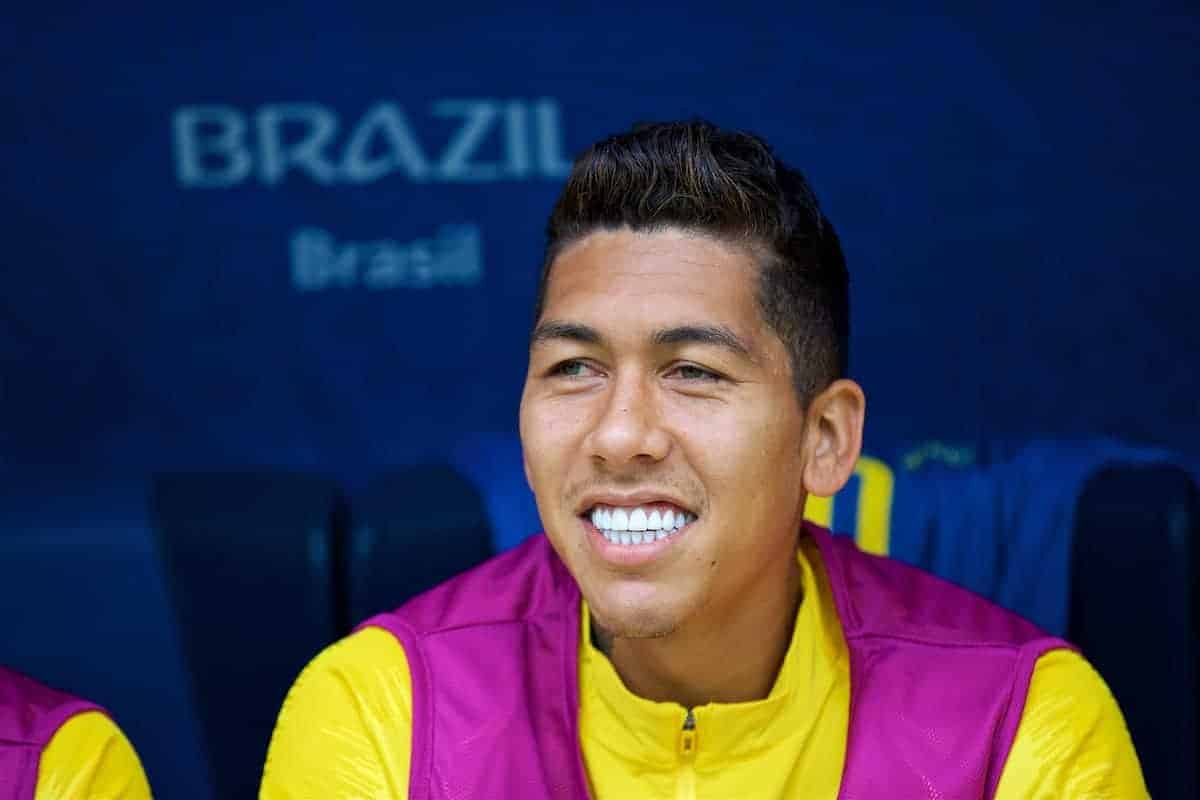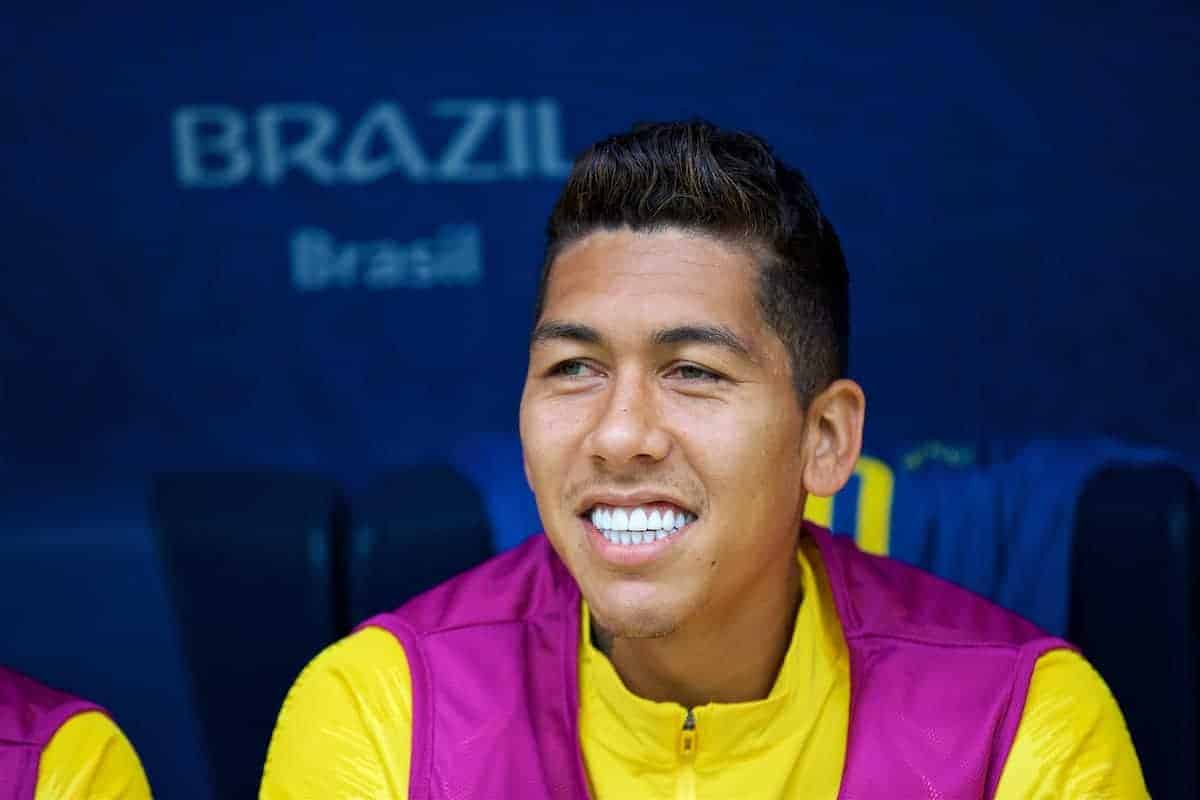 As well as the Brazil vs. Belgium match on Friday, Luis Suarez's Uruguay do battle with Nabil Fekir's France, which is sure to be a contest decided by very fine details.
We really are into the business end of the World Cup now – it's the been the best-ever, right?
Uruguay vs. France – 3pm
Prediction: 1-1 (Uruguay to win on penalties)
Brazil vs. Belgium – 7pm
Prediction: 1-0