Jurgen Klopp couldn't be more perfect for Liverpool if he tried and a brilliant new video sums up what a great man he is.
Whether Klopp is the best manager around is up for debate, with so many vying for that tag, but no man suits the Reds better.
The boss simply 'gets' everything to do with the club, whether it be the history, the culture, the tradition or the city of Liverpool itself.
Liverpool are currently on their US tour and in a fantastic video released on the club's official YouTube channel, Klopp is seen entering a bar in Michigan and gate-crashing a Liverpool event, with singer Jamie Webster on stage.
The look on Webster's face is absolutely priceless as the boss enters the building – he gets one of those massive Klopp hugs – with the many supporters inside the venue equally lost for words.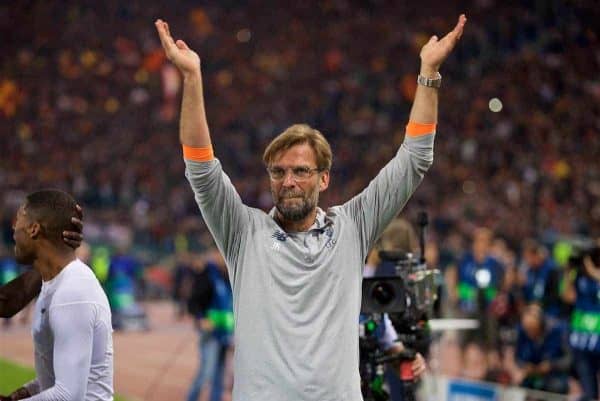 With a beer in hand, Klopp then joins in a rendition of 'Allez, Allez, Allez' – a song that will forever remind us all of the incredible march to the Champions League final last season.
This is no marketing ploy from the manager, who knows every word and is just as passionate as every single fan.
Liverpool is far bigger than any individual, and always will be, but sometimes it is easy to take Klopp for granted, especially when you consider some of the bad times that have existed in recent history.
He is a special person who will lead the Reds to great future triumphs and in under three years he has completely transformed matters on the pitch.
The German will make errors, like any manager, and silverware must start coming his way sooner rather than later, but Liverpool couldn't be in better hands.