A report to be presented to the government by the Football Association will be in favour of clubs choosing if they want to have safe standing.
In the aftermath of the Hillsborough disaster and the deaths of 96 fans at the semi-final in 1989, all-seater stadiums were made mandatory by the government.
However, recent years have seen a gradual shift in some sections toward acknowledging an alternative, and indeed safer, option.
Sports minister Tracey Crouch announced over the summer that a thorough analysis should be undertaken to evaluate the viability and safety of allowing standing sections in stadia once more.
Crouch has recently met with supporters groups, including Liverpool representatives.
Safe standing sections are already in use in Germany, the Netherlands and, over the past two seasons, at Celtic in Scotland.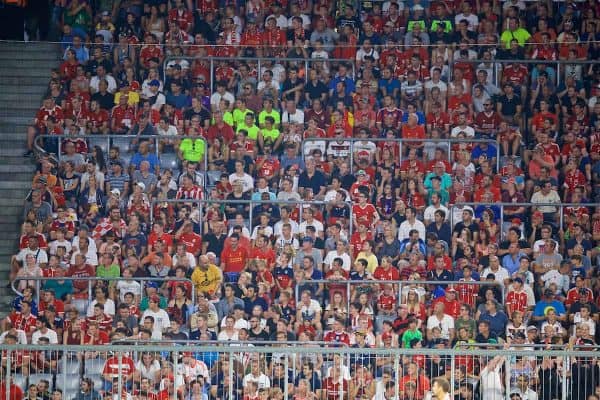 And The Times report that the FA are in favour of allowing clubs to choose whether or not they want to provide safe standing sections.
A comment from the FA in the article states "The FA… supports clubs and leagues in having the option to choose whether they wish to provide standing options for supporters should there be clear evidence that satisfies the authorities over safety and security."
It is expected that the report could be completed by Christmas. Research undertaken by the Premier League found that 70 per cent of fans would like to have the choice over safe standing, while all 20 Premier League chairmen followed suit.
A vote from the Liverpool supporters union, Spirit of Shankly, in 2017 found 88 per cent of supporters were in favour of the introduction of rail seating areas in football stadiums.