Liverpool midfielder Georginio Wijnaldum believes increased competition within the squad means they have the quality to compete with Premier League defending champions Man City.
The Reds' comfortable 4-0 over West Ham, their biggest opening day Anfield victory since 1932, was achieved with only two of their four new summer arrivals in the starting lineup.
Midfielder Naby Keita had a far more influential game than £65 million goalkeeper Alisson Becker while Xherdan Shaqiri was given just eight minutes and Fabinho never got off the bench.
Adam Lallana likewise was not given any pitch time and club captain Jordan Henderson got just 20 minutes and still the Reds cruised to victory.
"I think we have the quality to compete with [City] but I also thought we had the quality last season," said Wijnaldum.
"If City are going to play like they did last season then it will be really hard because they only lost two games and a few draws.
"If you want to compete with them you can barely drop points.
"That's really difficult but something we look forward to because you want to compete with the others and City are one of the best so we will go for it."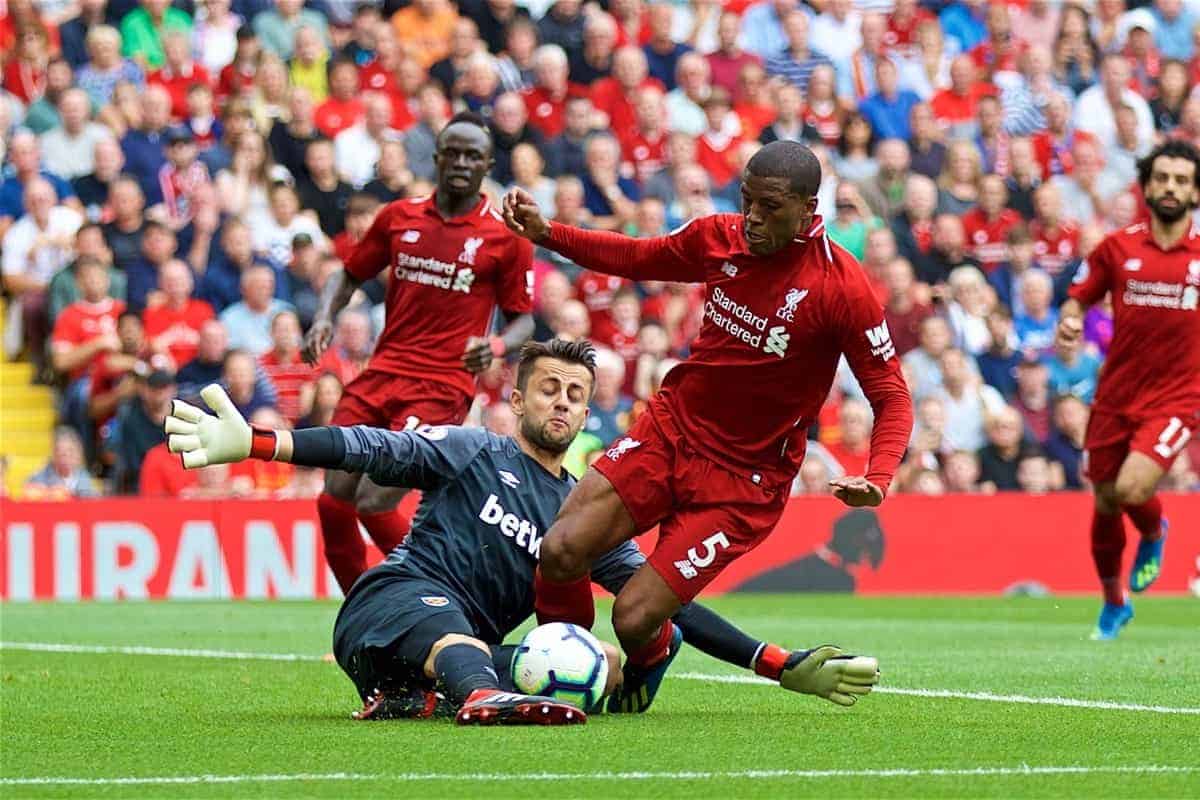 Wijnaldum was given the holding role in Henderson's absence and performed well but the three-man midfield Jurgen Klopp put out was arguably not his first choice.
The options now available to the manager mean players have to be on top of their games if they want to keep their place.
"I always want to play. I think you have to get that kind of competition in a team like Liverpool," added the Holland international.
"I think Man City and Chelsea, with the new signings that they've made, have it also.
"I think each position there is competition and it's good at Liverpool.
"Back in the day it was not different. If you see that there's a player [in your position] and you play for a big team, you just have to do your best for the manager.
"I always try to perform and not because you have players on the bench or on the pitch that can play in your position.
"I think it's quite normal. It has to be normal at a club like Liverpool—a club that will always buy players, even if they already have good players."