Liverpool may not have been at their free-flowing best in their 1-0 win over Brighton on Saturday, but they are still being tipped for the Premier League title.
The Reds entertained the Seagulls at Anfield, with Mohamed Salah's second goal of the season securing Jurgen Klopp's side a hard-earned three points.
The win took them to the top of the table, making it three wins out of three with no goals conceded in that time.
Liverpool never showed their full potential, but these are the games they have to dig deep in if glory is to come their way in May.
After the match, we spoke to Brighton fan Kieran Maguire (@KieranMaguire) to hear his honest assessment of how the game panned out.
What did you make of the match? Fair result?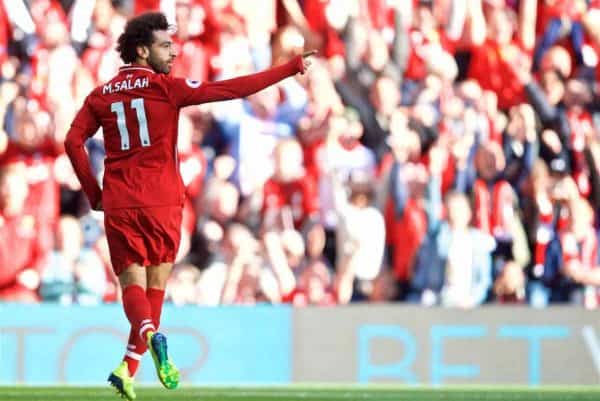 It was a fair result. Liverpool blitzed us in the first half and we were fortunate the woodwork came to our rescue more than once.
The second half was more even and we had a couple of chances, but there was nobody as clinical as Salah to take advantage of them.
Were you pleased with Brighton's approach?
I'm much happier than I was after our away performance at Watford, which we lost 2-0.
We looked competitive and compact, showed a bit of willingness to get forward when opportunities arose and defended well.
What was the key in them thwarting Liverpool to such an extent?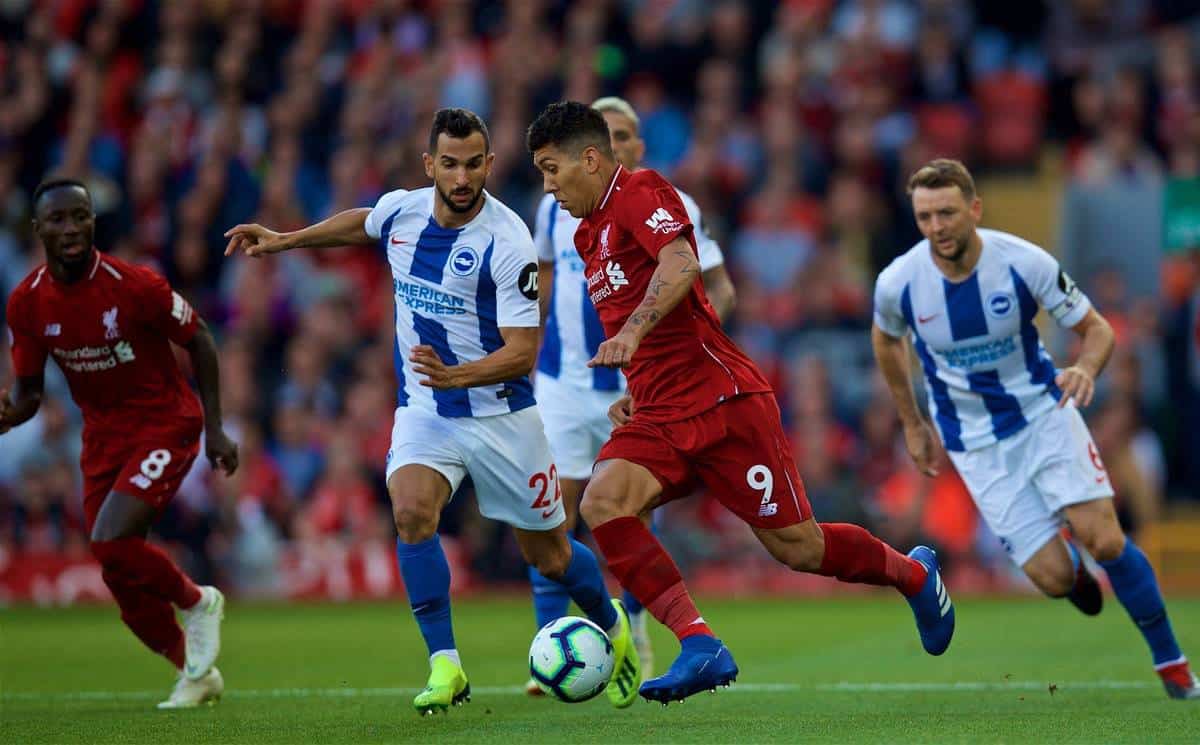 The approach of swarming around Liverpool players and reducing options was key, especially in the first third of the pitch.
It made it more difficult for Liverpool to create clear-cut chances.
I thought this would exhaust some of our players and be exploited in the last 20 minutes, but both teams seemed to tire.
This is, perhaps, a by-product of a World Cup summer and a short pre-season.
Which three players impressed you most for the Reds?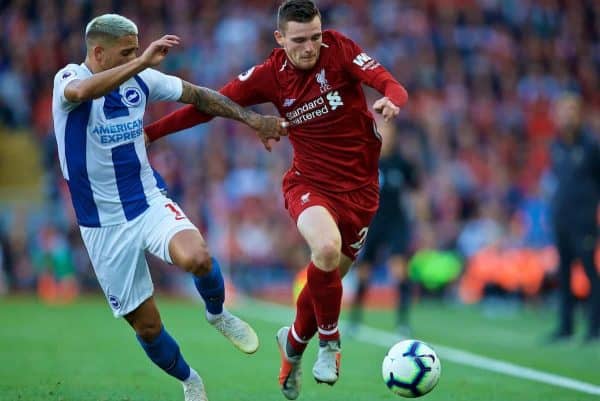 I thought Trent Alexander-Arnold and Andy Robertson were both excellent, continually popping up on the wings and stretching play.
It made it difficult for us to have much respite.
Gini Wijnaldum was very strong in midfield, breaking up play effectively but also carrying the ball forward well on occasions.
And who shone brightest for the Seagulls?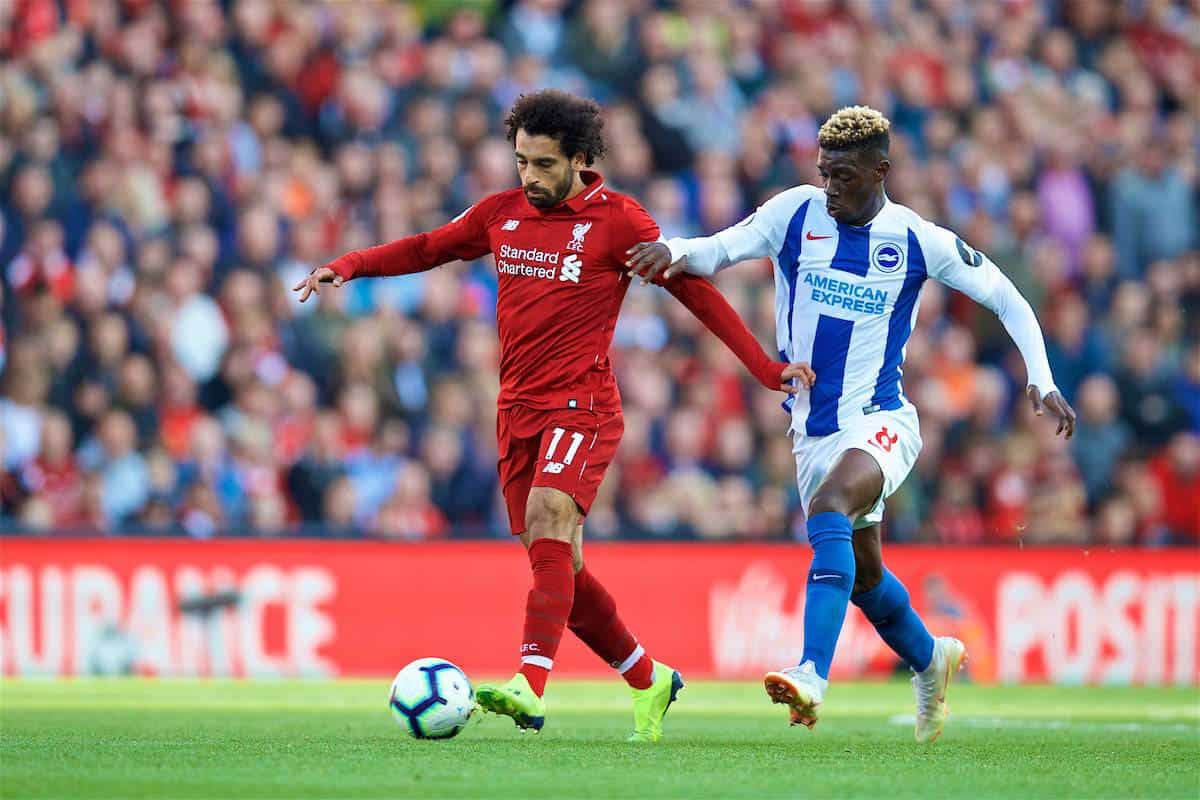 Yves Bissouma looked very exciting.
We knew when he arrived that he liked to take on opposing players and he showed no fear in doing that yesterday, despite the calibre of the opposition.
His reputation for occasional 'blonde' moments was evident, though, and it was his error that led to Salah's goal.
The two centre-backs, Shane Duffy and Leon Balogun, threw their bodies on the line and blocked plenty of half-chances.
On this evidence, where do you see both sides finishing this season?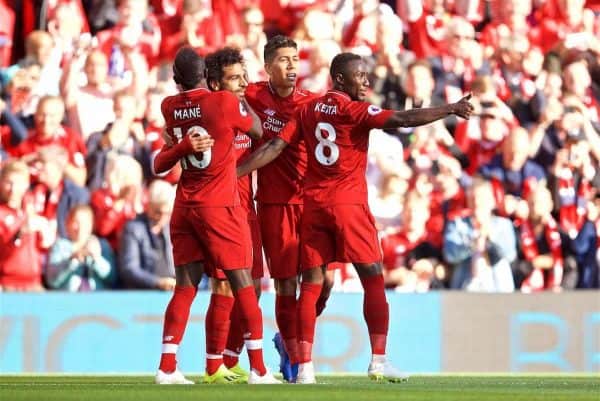 Liverpool have a great opportunity to win the Premier League this season. Last year they had a good matchday 18, but needed more strength in depth.
Summer signings have addressed that and the goalkeeping issue has been dealt with, too.
Kevin De Bruyne missing for Man City will be a big blow and retaining the title has proven to be beyond most teams in recent years.
Man United have become a soap opera, Arsenal are in transition, Spurs lack squad depth and Roman Abramovic can't decide whether to sell or keep Chelsea, so didn't invest until too late in the transfer market.
I am certainly more hopeful about Brighton than I was a couple of weeks ago. Chris Hughton has shown his wisdom in slowly blending the new signings into last season's squad and we look better for it.
On a separate issue, fair play to the Liverpool's substitutes for warming up on the touchline yesterday.
"What's that on Lallana's head, it's a banana" and "you're just a shit James Milner," directed at Jordan Henderson, were both met with applause by the players in question and they were cheered by our away following for not being po-faced by a bit of terrace humour.
Enjoy the season, it should be a close finish at the top!