Michael Owen has revealed in a rare in-depth interview how he repeatedly attempted to rejoin Liverpool after his high-profile move to Real Madrid in 2004.
Owen left Merseyside after seven successful seasons in the first team, but spent just one year in Spain before returning to England to join Newcastle United.
His career later took him to Man United and Stoke City, with his time at Old Trafford considerably damaging his reputation among Liverpool supporters.
But speaking to BT Sport after the Reds' 1-0 win over Brighton on Saturday, Owen explained his motives behind leaving for Real—and his gentleman's agreement to rejoin soon after:
"When I left Liverpool, it was an opportunity that I thought if I don't, I'll always think to myself 'what if?'.

"I could've learnt a language, I've could've played in that famous stadium, [with] those great players.

"In my mind I thought 'go for two years' and try to come back.

"And I even shook the chairman's hand and the chief executive's hand saying 'make sure you get me back in a couple of years'.

"Ian Rush did it, that would've been my dream in a way. That's fine, it didn't happen—I'm not blaming anybody."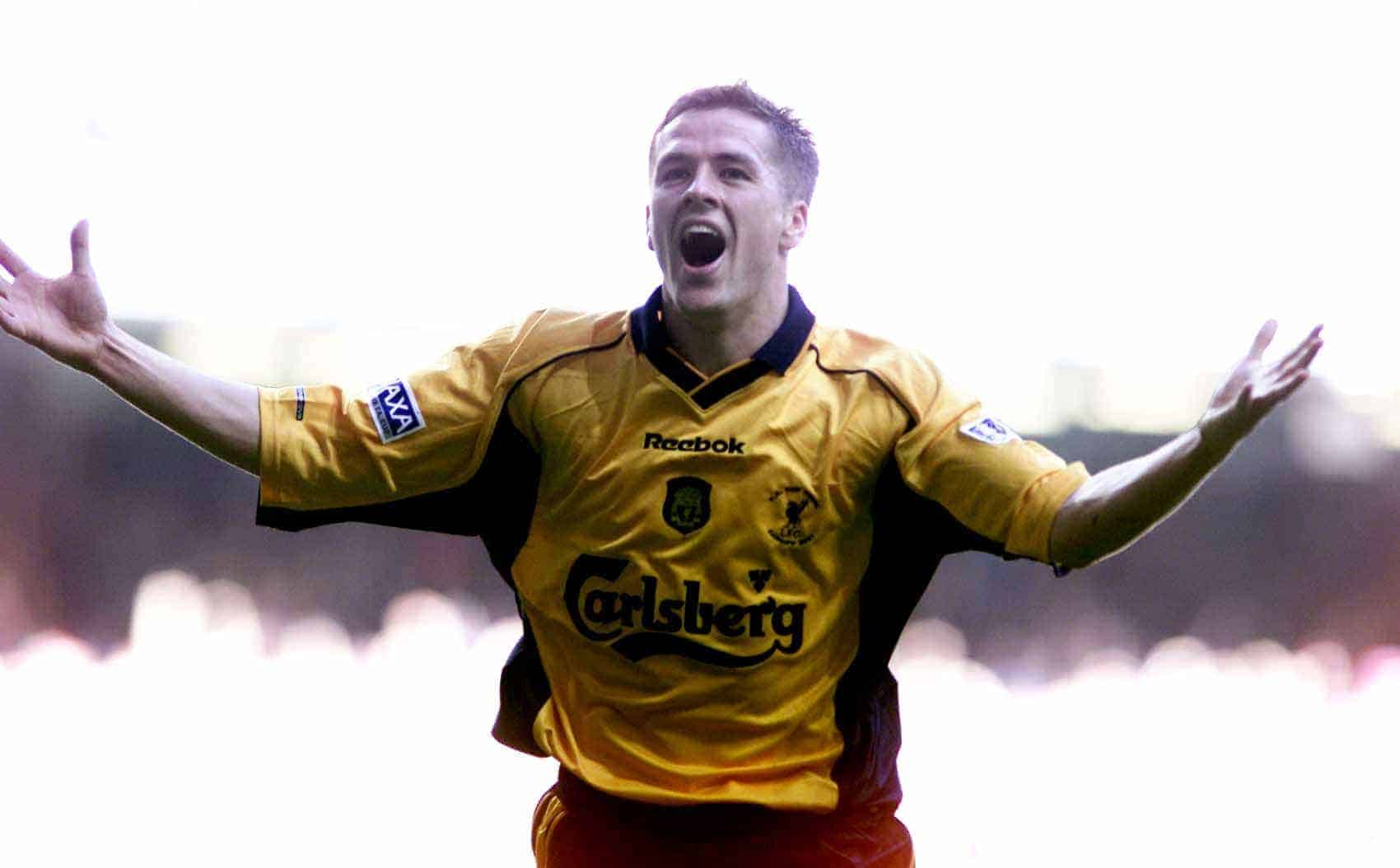 Owen scored 17 goals in 45 appearances for Real before seeking the Santiago Bernabeu exit, and went into detail how Liverpool's financial limitations ruled out a dream comeback:
"I then met Rafa Benitez, after a year, and we sorted everything out: I was coming back.

"But the fee was the fee. I'd gone for £8 million and I think Liverpool were prepared to buy me back for £10 million.

"Then Newcastle came and went '£16 million!'. The president knocked on my hotel room just before a game in Madrid and said 'you're staying here or you're going to Newcastle'.

"I said 'I want to go to Liverpool'. I spoke to the club and obviously said 'will you match it, or at least put a little bit more?', and they said £10 million was the maximum they could go.

"It was fair enough, selling me for £8 million one year I can't expect Liverpool to have doubled it.

"So that was that, I had the choice of Newcastle or staying at Madrid.

"But then again, after periods of time at Newcastle I had it in my contract that I could go back for a set amount of money every time.

"So I agreed to go to Newcastle on the basis that I could still go back to Liverpool—that's how much I wanted to get back.

"I did one year, then ruptured my cruciate at the World Cup [in 2006], so that was that."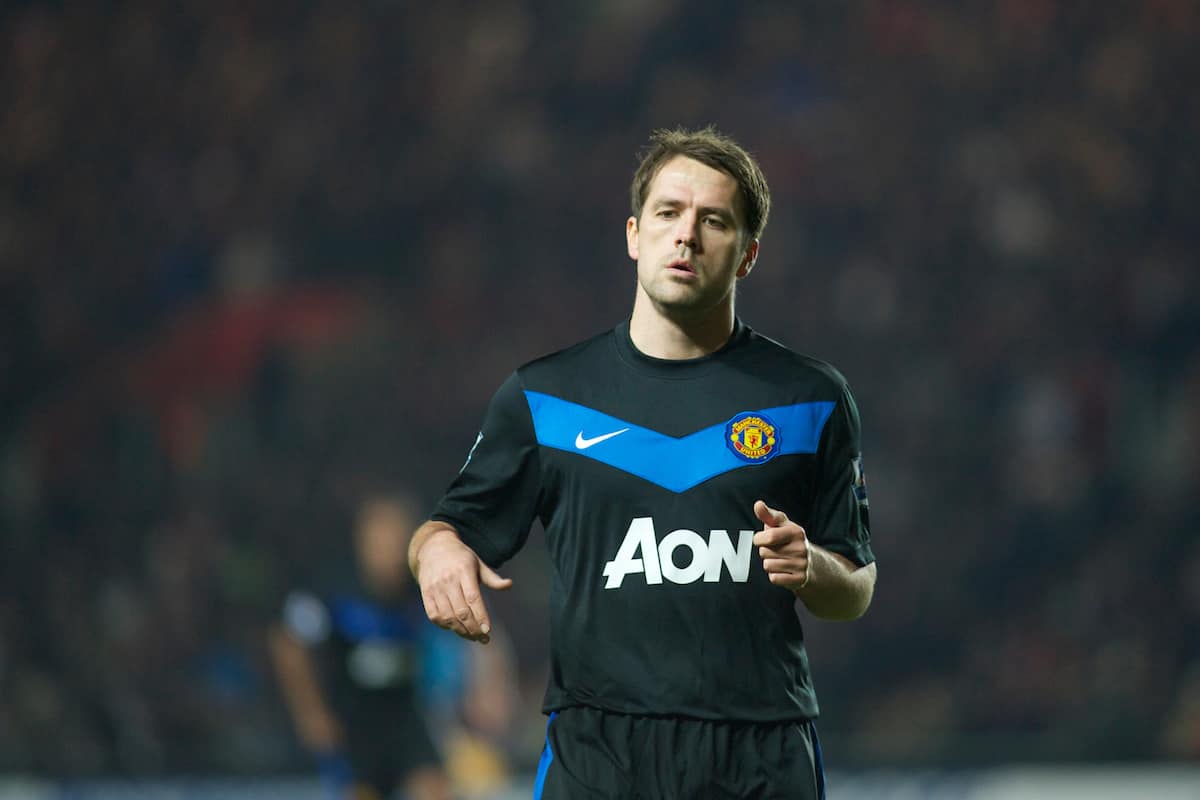 The striker endured an injury-riddled four years at Newcastle, before his controversial move to United came in 2009—netting 17 times in 52 games for the club, leaving in 2012 for a final season with Stoke.
Owen defended his decision to join United, but even claimed he attempted to secure a switch back to Liverpool when Brendan Rodgers was in charge:
"Obviously I spoke to Brendan Rodgers [about a move] through Jamie Carragher.

"Torres was here, a year later Suarez was here, it just wasn't to be—not for the lack of trying or anything else like that.

"So that's that, I don't hold it against anyone, it was just circumstances. But believe when I said I tried!

"I make no apologies at all [for joining United], what do you want me to do? I could have retired, but I wanted to stay at the top of my game.

"It's a short career as it is, to play at the top—I don't know what I did wrong from that point of view."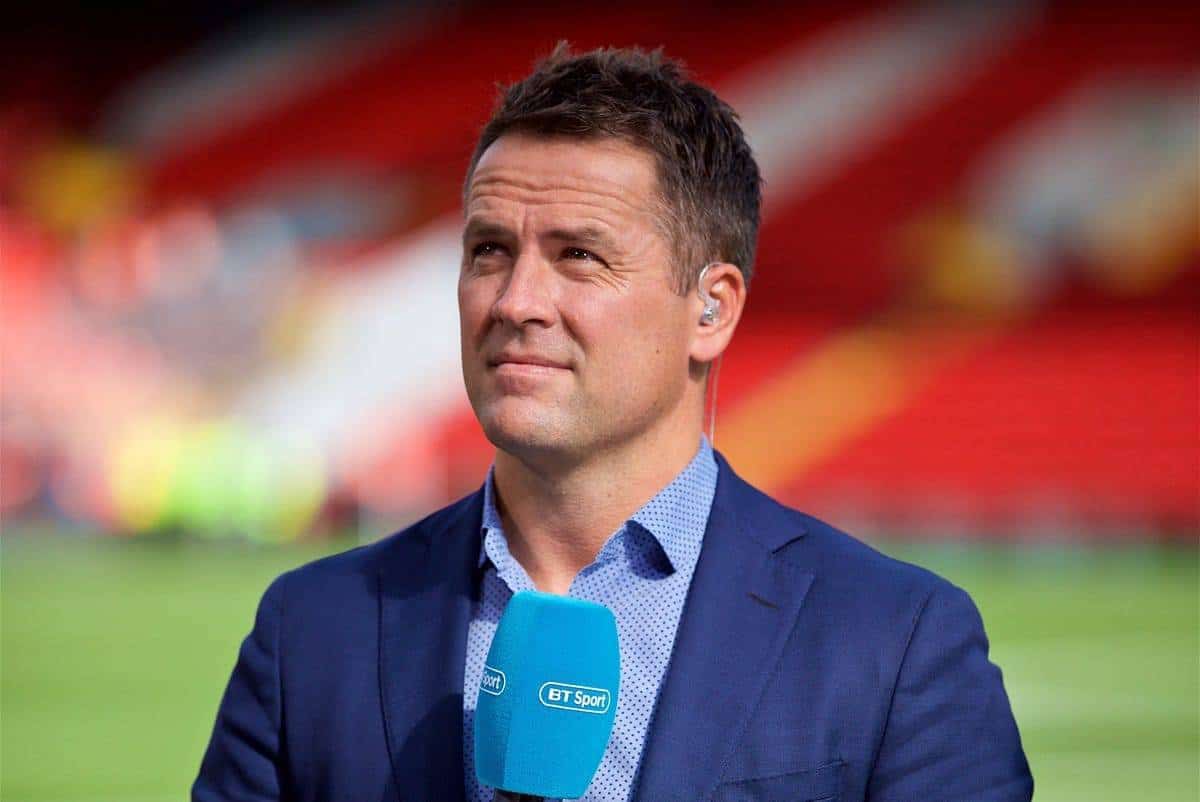 Working pitch-side on media duties for BT Sport, Owen was privy to a chorus of boos from what he described as a "tiny minority" of supporters at Anfield on Saturday.
This is reflective of his standing with Liverpool fans, with many questioning the club's decision to appoint him as an ambassador despite his continued association with United.
But as he reiterated his desire to have returned to Anfield, he dismissed his status as a pariah at his boyhood club:
"It's painful. I understand for one, [but] let's put it in to perspective, it's a tiny minority.

"I've been [at Anfield] all today, not one person said one bad thing, I still do some ambassadorial work for the club, playing in these Legends games with Macca occasionally.

"There were a couple of boos [before the game] but it was literally five people out of 55,000, it's nothing.

"But it is frustrating, because I don't feel as though my story has ever been told—because you can't.

"I can't say to Newcastle fans, 'well my first choice was Liverpool'. My mouth was zipped for the rest of my career, because I can't say anything.

"I can now, because I'm obviously retired, but I'd have been so disrespectful to the club who were paying my wages at the time to say 'yeah, I like it here, but my preference was going to Liverpool'.

"Manchester United wanted Alan Shearer but he went to Newcastle because that was his club, well I was the same.

"This was my club, I wanted to come back, and it didn't happen.

"I blame nobody, it's fine. It's just unfortunate from my point of view it didn't have a happy ending."
Owen's last appearance for the Liverpool Legends came in the 5-5 draw with Bayern Munich in March, scoring the Reds' second that afternoon at Anfield.