James Milner and Andy Robertson got together on camera in hilarious fashion to discuss some of the most important day-to-day matters around!
The likeable Liverpool duo have often been the down-to-earth stars of the club's social media and video pushes over the past year, and the latest offering is typically entertaining.
Milner and Robertson had asked fans to write in with their "everyday dilemmas"—problems which spring up on a regular basis and need big decisions made!
While the odd question was football-based—whether or not to get Milner or Robertson on the back of the new Liverpool shirt was one—most were on aspects of normal life.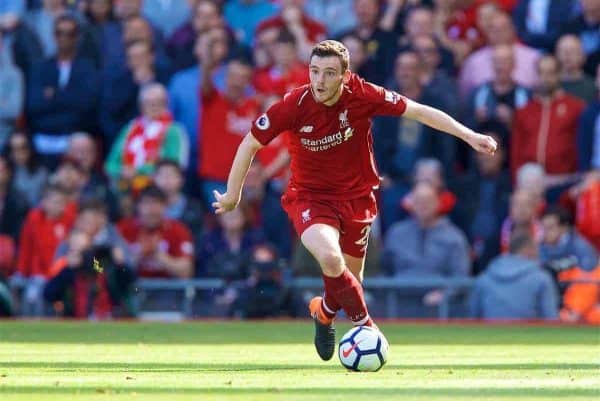 How to keep the drawstring on a pair of shorts an even length on both sides received plenty of thought and attention, with Milner coming up with a typically low-key ludicrous response, while the intricacies of a Scottish breakfast roll are also discussed.
Elsewhere there are questions on doing a Robbo 70-yard run, first-date problems, making the perfect cup of tea…and whether or not pigeons have thoughts.
Clearly, it's not a video to be missed!