Admitting you were wrong about anything is difficult, and it's certainly rare that supporters admit they were wrong about a player – so we asked five of our writers to do just that!
Whether it's a case of not thinking a player would be good for the Reds, or the opposite and you thought they would be great but they turned out to be far from it, everyone has players who they thought differently to when they first arrived.
Some fans, and media, have blind spots when it comes to the players they had opinions on.
But admitting you were wrong is good for the soul, and eating humble pie should be applauded.
We asked some of the This Is Anfield writers to admit who, from the current squad, they have been wrong about.
Have a read and then let us know yours in the comments below!
Sadio Mane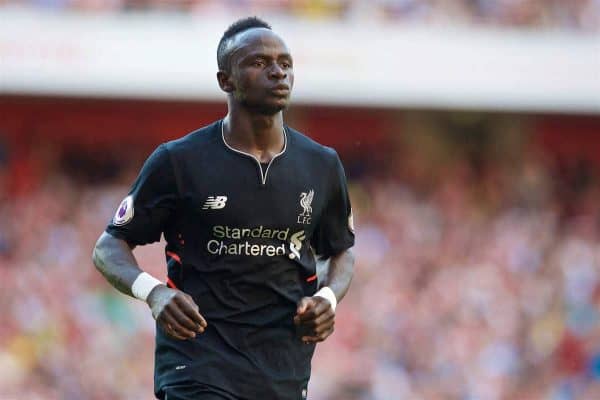 When Liverpool signed Mane two summers ago, I did the lazy thing of saying, "he's just another mediocre Southampton signing".
I hadn't watched him regularly enough to properly gauge his ability and his record-breaking hat-trick (2minutes, 56 seconds) actually irritated me because it was quicker than Robbie Fowler's against Arsenal.
In my head, he was just another speedy wide man who flattered to deceive with his end product – how wrong I was.
As soon as I watched him in that first pre-season it was clear what he was adding, and that goal against the Gunners had to be one of the greatest-ever debut strikes by a Liverpool player.
From that point on Mane's never looked and he was comfortably the Reds' most important player in 2016/17. The season collapsed when he left for the Africa Cup of Nations.
There was that mini-dip last autumn/winter, including the ridiculous decision to shoot and not pass against Everton, but he has been a sensational signing overall.
He is far more creative and intelligent than I ever thought he would be and his finishing is also generally excellent. Mohamed Salah and Roberto Firmino sometimes get more praise but he's arguably just as important, if not more so.
Thirty-six goals in 75 appearances, including one in a Champions League final – what a player.
This is going to be a massive season from him.
(Henry Jackson – @HenryJackson87)
James Milner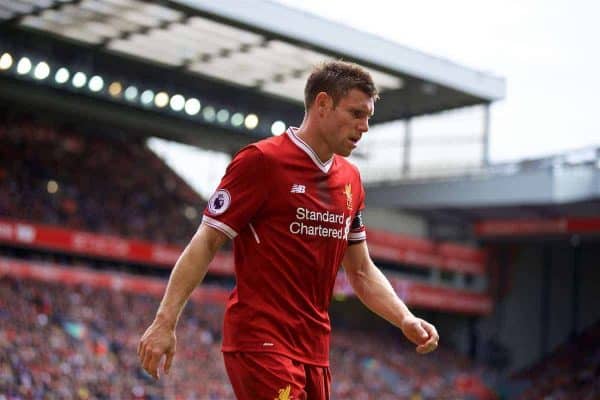 I thought he would be better off sold by now, and last summer expected that to happen. He was, arguably, our seventh choice central midfielder, behind Henderson, Wijnaldum, Can, Coutinho, Lallana and Oxlade-Chamberlain.
Of course, Lallana missed most the season through injury, Coutinho left in January, and Can disappeared 'injured' ahead of his move away. Milner then became a key player and certainly played a major role in the European run – going as far back as his cameo appearance from the bench at Hoffenheim in the qualifier.
He ended up making the fourth-most appearances and despite now being the oldest player in the squad after Klavan's departure, he could well hit similar numbers this season.
The failure to land Nabil Fekir in the summer, plus Oxlade-Chamberlain's injury, has benefitted Milner more than anyone else, and after his opening appearances this season he has to be in our 'first choice' midfield at present.
Perhaps more than anything, Milner shows how Klopp improves players, with the manager recently suggesting the Yorkshireman is perhaps in the best moment of his career despite being now aged 32.
As one of the few players with experience of winning the title, he could be key not only on the pitch but also off it this campaign. Fingers crossed.
(Matt Ladson – @mattladson)
Alberto Moreno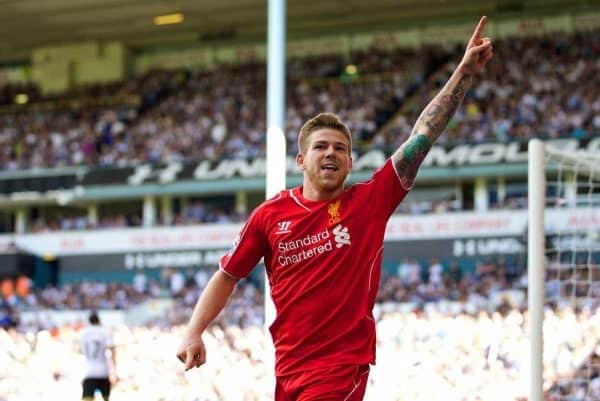 When he joined Liverpool back in the summer of 2014 from Sevilla for £12m, I was hugely excited by the signing.
He was rated back then as one of the best young left backs in Europe and I genuinely thought he'd be a massive hit in the Premier League– and that incredible solo goal against Spurs at White Hart Lane further confirmed that feeling.
It quickly became apparent, though, that there were glaring weaknesses in Moreno's game, in that despite being bought as a left back, he didn't really have much of an idea how to defend, which became a bit of a problem.
Everyone will always look back on his second-half horror show in the Europa League final in Basel in 2016 when Moreno's erratic defending was laid bare for all to see as Liverpool capitulated against his former team.
Jurgen Klopp took drastic action in converting James Milner into an auxiliary left back for the following season, while Moreno watched on from the bench, as Milner provided a solid, experienced alternative despite never having played the role before.
There have been various spells when Moreno has put together a strong run of form- such as the first few months of last season- with his pace, energy and technical ability making him a really useful attacking outlet in certain kinds of games.
However, an unfortunate injury opened the door for Andy Robertson to come in, and the Scot has permanently made the first choice left back spot his own, leaving Moreno to very much play second fiddle.
Such has been Robertson's impact that he is now widely considered one of, if not the best left back in the Premier League. Moreno's Liverpool career has never quite taken off as we all hoped when he first signed, but despite frequent links abroad, he remains part of the squad- if only as a bit part player these days, whom few fans now trust whenever he lines up in Red.
(Joel Rabonowitz – (@joel_archie)
Loris Karius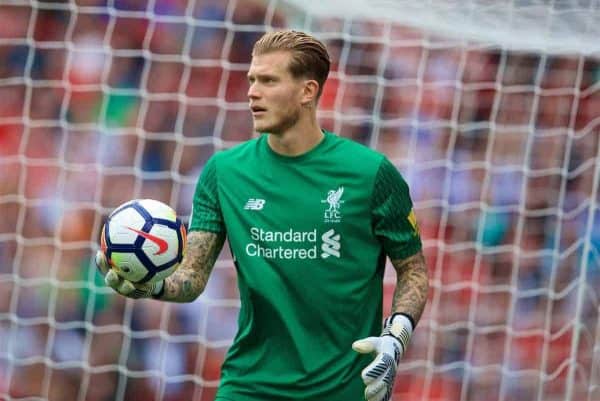 His arrival in 2016 filled me with hope that the nightmare which had become Simon Mignolet would be over, that we needn't fear a repeat of the mind-boggling mental lapses and the downright atrocious mistakes.
He had been voted the second-best Bundesliga shot stopper by his fellow professionals the season prior to joining Liverpool, and it felt as though we would be given a clean slate in an area of the field which had experienced a dramatic decline in the immediate aftermath of Pepe Reina's exit.
For me his £4.75 million transfer fee meant he was afforded the opportunity to enter the team with little pressure other than to simply offer more than Mignolet, but unfortunately his career at Anfield failed to take off as I had hoped.
While I do not believe he was a total failure – the games leading up to the Champions League final prove that – the fact that Jurgen Klopp could not settle on either of his two keepers as his undisputed number one for an extended period of time ensured the writing was on the wall for Karius' career with the Reds.
The errors in Kyiv only cemented the feeling that he would need to be replaced if Liverpool were to become genuine title contenders, and the £56m move for Alisson ensured where he stood in the side was made abundantly clear.
With his confidence at an all time low he was not the man to be in between the sticks for the Reds, but there is certainly a talent there for another team to unearth. Alisson's arrival has only proven all that to be true as he is what we have been crying out for, with his impeccable distribution and calmness on and off the ball already proving to be game changer.
(Joanna Durkan – @JoannaDurkan_)
Alex Oxlade-Chamberlain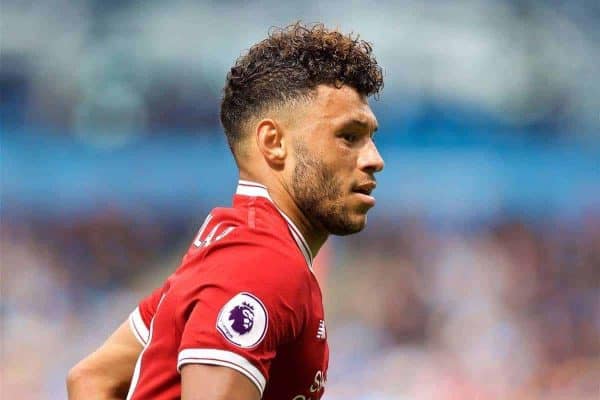 When Jurgen signed 'The Ox' from Arsenal for an incredible 35 million quid, to say I was a little 'underwhelmed' would be an understatement. In fact, I privately questioned Jurgen's sanity. A 'jack of all trades, master of none' seemed an apt description of a player who had consistently disappointed for Arsenal in a variety of positions. His final few games for Arsenal saw him given yet another new role as wing-back.
For an 'attacking' player his goal scoring record was nothing short of dismal. In six full seasons at Arsenal he had never scored more than 2 Premier League goals in any single season. But it wasn't just his lack of goals that had me convinced he was an unnecessary indulgence by Klopp, it was his consistently suspect decision making. When I watched him for Arsenal, he always seemed to play the wrong pass, give up possession too easily and, more often than nor, run down blind alleys. I once described him as Arsenal's Jordan Ibe…
His first few displays for Liverpool did nothing to change my opinion as he seemingly brought his 'arsenal' of underwhelming skills with him.
But boy, was I wrong.. WHAT a player he has turned out to be.
Jurgen was, as usual, an excellent judge as he has transformed a player from 'potential' to 'difference maker.' He's already scored a couple of belters against Man City in the League and Champions League, has the crowd on their feet with the directness of his running, and his decision making has improved markedly.
Not only has he been inspirational on the pitch, but also off it. The way he defended Coutinho in the face of an interviewers difficult questions was a touch of class. It also provided us an early snapshot of a man who is proving himself a class act both on and off the pitch.
At only 25, his best years are ahead of him, and probably the best accolade I can give him is that I can't wait to see him back in the Red shirt upon recovery from injury.
Get well soon Ox.
(Alex Malone)
* Check back tomorrow when we have a bumper 'admit you were wrong' on players (and more) from the past!