Six Liverpool players have been named in FIFA 19's top 100, with Mohamed Salah unsurprisingly ranked the best of Jurgen Klopp's squad after his record season.
The latest instalment of the FIFA series for PS4, Xbox One and Nintendo Switch is released on September 28, with Juventus' Cristiano Ronaldo the cover star.
In anticipation for the new game, EA Sports have been releasing their 100 highest-ranking players periodically, and the majority of Klopp's starting lineup have made the cut.
However, whether they are ranked high enough, or whether others should also have been included, is up for debate.
Level with a rating of 85 are new arrivals Alisson and Fabinho, as well as Virgil van Dijk, who is remarkably considered below a host of other centre-backs.
Those include Medhi Benatia (86), Naldo (86) and Nicolas Otamendi (86), with former Liverpool target Kalidou Koulibaly (87) also ranked higher.
Alisson is behind the likes of Ederson (86), Keylor Navas (87) and Hugo Lloris (87) in the goalkeeper stakes.
Elsewhere, Roberto Firmino and Sadio Mane are both rated at 86, with supporters taking to Twitter to question why Man United counterparts Romelu Lukaku and Alexis Sanchez are higher at 87:
SADIO MANÉ -> 86 RATED
ALEXIS SÁNCHEZ -> 87 RATED

ROBERTO FIRMINO -> 86 RATED
ROMELU LUKAKU -> 87 RATED

RAPHAËL VARANE -> 86 RATED
MATS HUMMELS -> 89 RATED pic.twitter.com/DDiP8lhQYp

— M4A2-L (@trentaa93) September 10, 2018
Alexis Sanchez still better rated than Sadio Mane on the new FIFA, do EA even watch football? #EASportsFIFA

— Matthew Bethell (@Bethell_9) September 8, 2018
Alexis Sanchez and Lukaku really have higher rating than Sadio Mané, wtf y'all doing @EASPORTSFIFA ? Who's behind this madness? FIX IT!!!!!!

— Ben-Hadad (@Jesuis_UnPoet) September 8, 2018
Firmino is, however, rated equal to Thomas Muller, with the pair often compared due to their style of play, and Edin Dzeko (85) and Diego Costa (85) are lower in the top 100.
Understandably, Salah is the highest-rated Liverpool player at 88, on par with Philippe Coutinho, James Rodriguez and Gareth Bale.
Bale's Real Madrid team-mate Isco (89) is among those ranked above Salah, however, along with Edinson Cavani (89), Paulo Dybala (89) and Robert Lewandowski (90).
"As the song his fans sing for him goes, Salah is often seen 'running down the wing' with his 92 Pace and 89 Dribbling ratings, leaving a trail of disappointed defenders along the way," EA Sports rather cringingly explain.
"He plays well with team-mates, but Salah's goal tally last season is proof that he is just as dangerous when going for goal utilising his 84 Shooting rating."
The final 10 players in FIFA 19's top 100 are yet to be released, but with the rest of the squad leaked elsewhere—including a questionable 83 rating for Naby Keita—Salah is comfortably highest.
---
FIFA 19 – The Top 100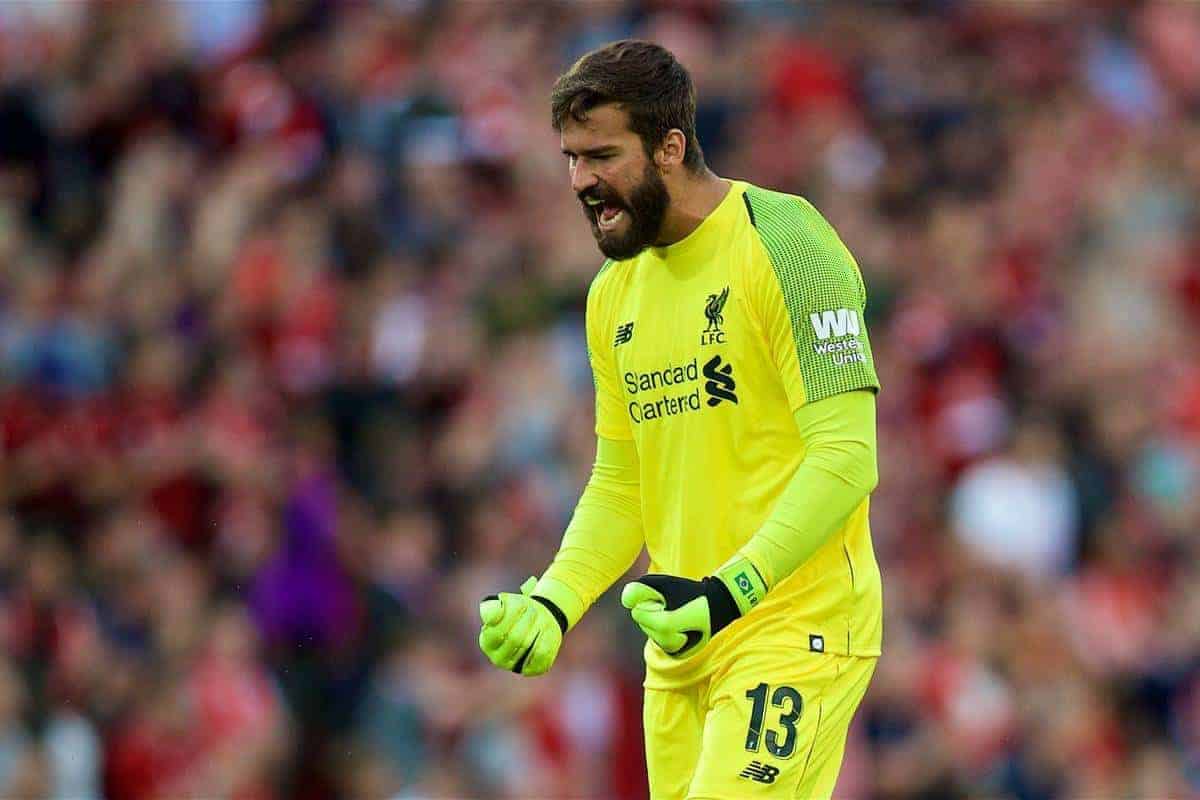 100. Kostas Manolas (Roma) – 85
99. Riyad Mahrez (Leicester) – 85
98. Zlatan Ibrahimovic (LA Galaxy) – 85
97. Raheem Sterling (Man City) – 85
96. Blaise Matuidi (PSG) – 85
95. Marco Asensio (Real Madrid) – 85
94. Sergej Milinkovic-Savic (Lazio) – 85
93. Joshua Kimmich (Bayern Munich) – 85
92. Edin Dzeko (Roma) – 85
91. Koke (Atletico Madrid) – 85
90. Marco Reus (Dortmund) – 85
89. Filipe Luis (Atletico Madrid) – 85
88. Vincent Kompany (Man City) – 85
87. Arjen Robben (Bayern Munich) – 85
86. Alisson (Liverpool) – 85
85. David Alaba (Bayern Munich) – 85
84. Fabinho (Liverpool) – 85
83. Arturo Vidal (Bayern Munich) – 85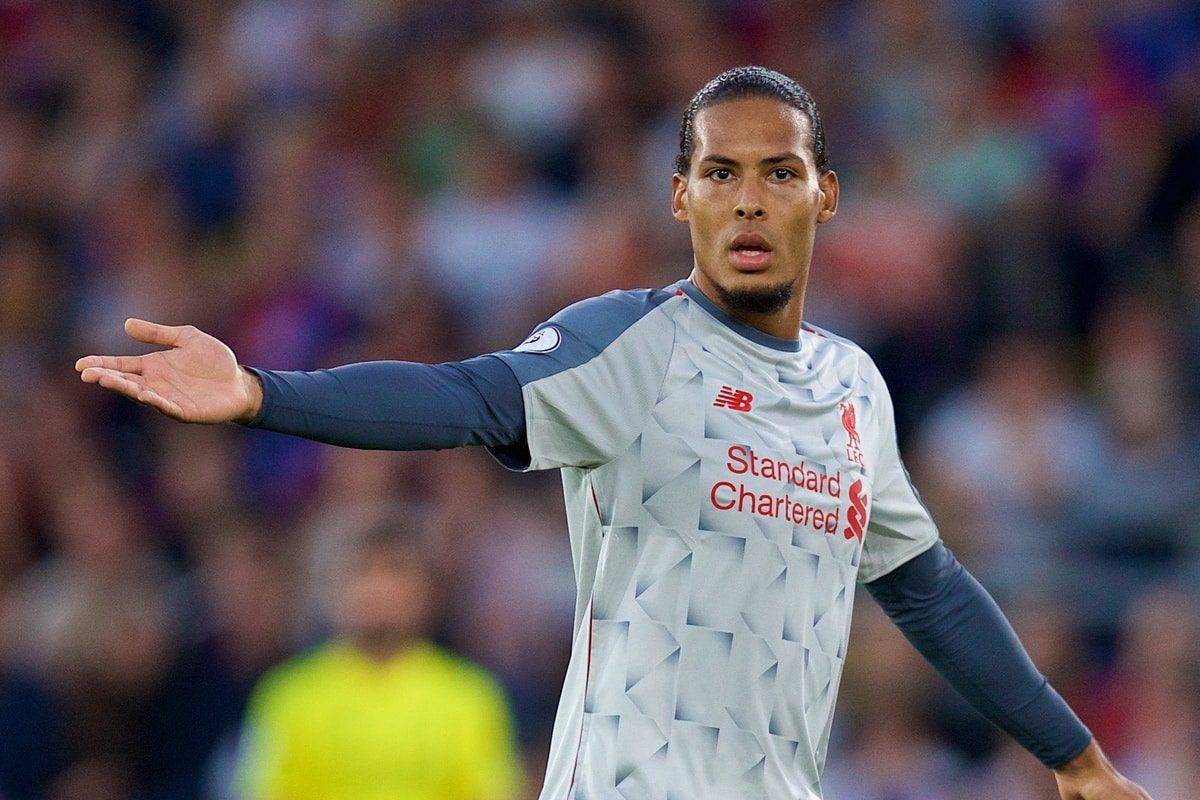 82. Virgil van Dijk (Liverpool) – 85
81. Diego Costa (Atletico Madrid) – 85
80. Radja Nainggolan (Inter) – 85
79. Alex Sandro (Juventus) – 86
78. Medhi Benatia (Juventus) – 86
77. Dani Parejo (Valencia) – 86
76. Nemanja Matic (Man United) – 86
75. Douglas Costa (Juventus) – 86
74. Cesar Azpilicueta (Chelsea) – 86
73. Naldo (Schalke) – 86
72. Fernandinho (Man City) – 86
71. Miralem Pjanic (Juventus) – 86
70. Leroy Sane (Man City) – 86
69. Leonardo Bonucci (Juventus) – 86
68. Jerome Boateng (Bayern Munich) – 86
67. Thomas Muller (Bayern Munich) – 86
66. Ederson (Manchester City) – 86
65. Roberto Firmino (Liverpool) – 86
64. Marco Verratti (PSG) – 86
63. Nicolas Otamendi (Man City) – 86
62. Thiago (Bayern Munich) – 86
61. Mesut Ozil (Arsenal) – 86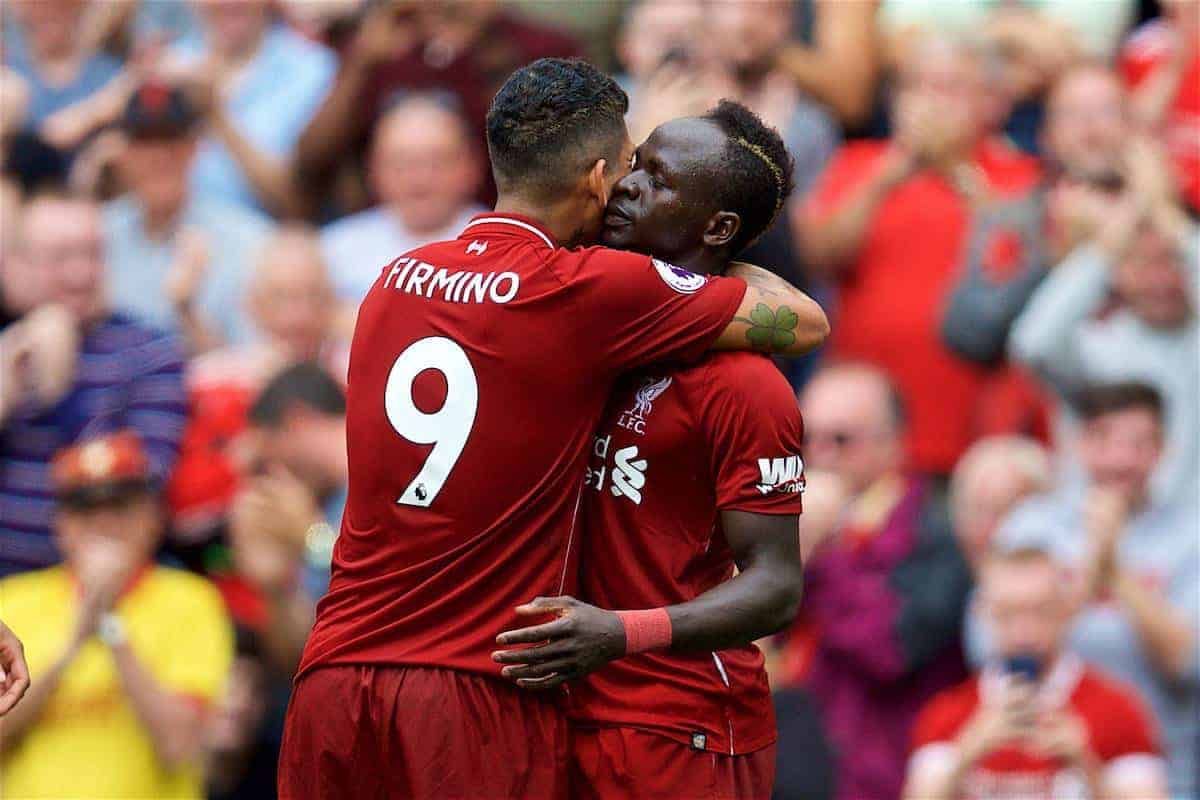 60. Sadio Mane (Liverpool) – 86
59. Ivan Perisic (Inter) – 86
58. Raphael Varane (Real Madrid) – 86
57. Ciro Immobile (Lazio) – 87
56. Alexis Sanchez (Man United) – 87
55. Kalidou Koulibaly (Napoli) – 87
54. Dries Mertens (Napoli) – 87
53. Mauro Icardi (Inter) – 87
52. Keylor Navas (Real Madrid) – 87
51. Pierre-Emerick Aubameyang (Arsenal) – 87
50. Andres Iniesta (Vissel Kobe) – 87
49. Jordi Alba (Barcelona) – 87
48. Jan Vertonghen (Tottenham) – 87
47. Samuel Umtiti (Barcelona) – 87
46. Marek Hamsik (Napoli) – 87
45. Romelu Lukaku (Man United) – 87
44. Ivan Rakitic (Barcelona) – 87
43. Gerard Pique (Barcelona) – 87
42. Kylian Mbappe (PSG) – 87
41. Thiago Silva (PSG) – 88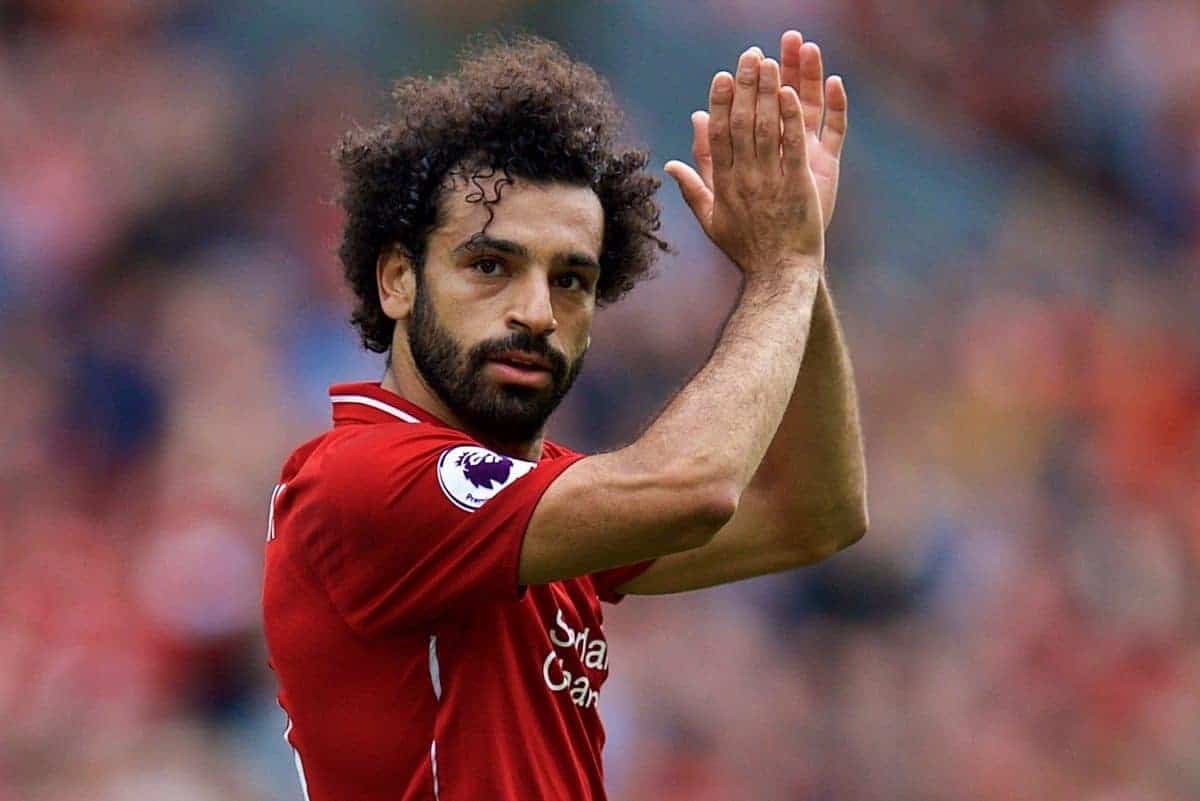 40. Lorenzo Insigne (Napoli) – 88
39. Samir Handanovic (Inter) – 88
38. Gonzalo Higuain (Milan) – 88
37. Casemiro (Real Madrid) – 88
36. James Rodriguez (Bayern Munich) – 88
35. Gianluigi Buffon (PSG) – 88
34. Christian Eriksen (Tottenham) – 88
33. Paul Pogba (Man United) – 88
32. Sergio Busquets (Barcelona) – 88
31. Gareth Bale (Real Madrid) – 88
30. Philippe Coutinho (Barcelona) – 88
29. Hugo Lloris (Tottenham – 88
28. Marcelo (Real Madrid) – 88
27. Mohamed Salah (Liverpool) – 88
26. Isco (Real Madrid) – 89
25. Marc-Andre ter Stegen (Barcelona) – 89
24. David Silva (Man City) – 89
23. Mats Hummels (Bayern Munich) – 89
22. Edinson Cavani (PSG) – 89
21. Paulo Dybala (Juventus) – 89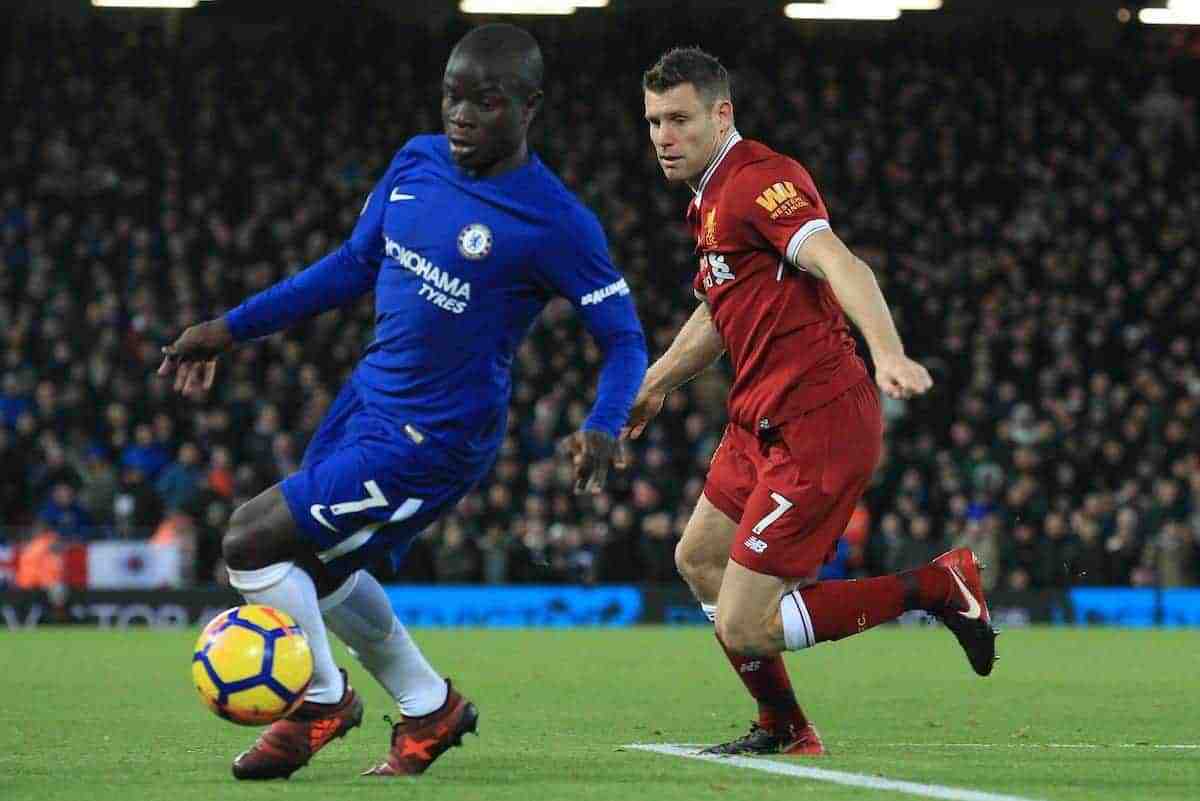 20. Sergio Aguero (Man City) – 89
19. Giorgio Chiellini (Juventus) – 89
18. Antoine Griezmann (Atletico Madrid) – 89
17. Harry Kane (Tottenham) – 89
16. N'Golo Kante (Chelsea) – 89
15. Jan Oblak (Atletico Madrid) – 90
14. Thibaut Courtois (Real Madrid) – 90
13. Diego Godin (Atletico Madrid) – 90
12. Manuel Neuer (Bayern Munich) – 90
11. Robert Lewandowski (Bayern Munich) – 90
10. Toni Kroos (Real Madrid) – 90
9. David de Gea (Man United) – 91
8. Luis Suarez (Barcelona) – 91
7. Sergio Ramos (Real Madrid) – 91
6. Eden Hazard (Chelsea) – 91
5. Kevin De Bruyne (Man City) – 91
4. Luka Modric (Real Madrid) – 91
3. Neymar (PSG) – 92
2. Lionel Messi (Barcelona) – 94
1. Cristiano Ronaldo (Juventus) – 94