Alex Oxlade-Chamberlain faces the ultimate challenge to return after damaging every major knee ligament. We get the complete analysis from a sports injury expert.
EXCLUSIVE FOR THIS IS ANFIELD
Dr. Rajpal Brar, DPT of Injury Insight
The incident happened in the 15th minute of the Reds' Champions League semi-final first leg against Roma at Anfield in April; Oxlade-Chamberlain went in for a challenge on Roma's Aleksander Kolarov. He came away writhing in pain on the ground.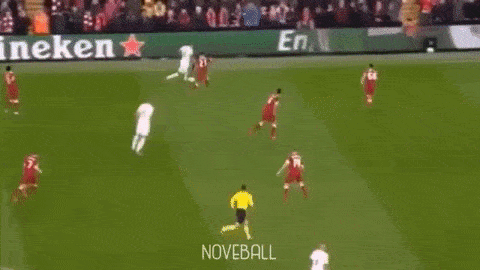 When I looked at the moment of contact in detail, here's what I saw: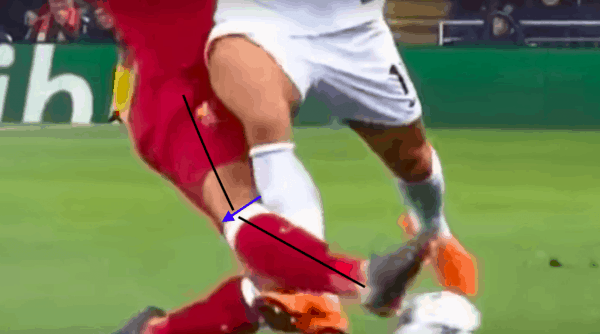 I was worried. These traumatic hyper-extension (the knee going backwards) injuries can stress every ligament in the knee. I was even more worried based on Ox's injury history which is rife with knee ligament and lower body injuries:

That's four knee ligament injuries and six muscular injuries in just five years. Based on that, Ox was already at considerable risk for injury because the highest risk factor for future knee ligament injury is, by far, previous ligament injury*. As my professor Dr. Carl DeRosa always said "it's never the same model."
*These are risks that Liverpool knew when they signed him from Arsenal and perhaps it coloured their view of risk/reward when dealing with Nabil Fekir's knee injuries (I wrote about that failed transfer saga here).
My worries proved to be true – unfortunately, far truer than I ever imagined. He was quickly ruled out for the season and World Cup, and then, over the summer, information came trickling out from the Liverpool camp that Ox had damaged every major knee ligament.
There have been a few reports that Ox didn't suffer any cartilage (tissue on the ends and between the knee bones that absorbs force and reduce friction) damage during the injury but I find those hard to believe – knee cartilage damage is quite common with higher grade knee ligament injuries (let alone all four major ligaments), especially during contact knee injuries. Either Ox is an extreme outlier or those reports aren't accurate.
Regardless, in July, Jurgen Klopp revealed that Ox would miss the entirety of the 2018/19 season to focus solely on recovery and rehab.
To better understand the injury itself, Ox's return to play timeline, and his future prospects, let's start with a quick rundown of the anatomy:
II. The Anatomy and Function of Ox's Knee Ligaments
Think of knee ligaments like rubber band that connects your thigh bone (femur) to your shin bone (tibia) and keep the knee joint from moving outside its intended normal range of motion.
If there's enough force and the knee joint does move outside of that normal range of motion, these ligaments over-stretch and tear. There are three different grades of ligament tear: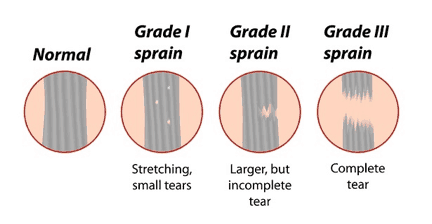 Further, check out this frontal (anterior) view of the knee ligaments and cartilage (articular and meniscus):

And from the back (posterior):

You can see how all four of the major ligaments surround the knee joint. Each acts to stabilize the knee during different motions and movements. Here's a quick run-down:


Although each knee ligament has a primary role, all of them can be stressed and with enough force damaged during a traumatic knee hyper-extension, like Alex had.
With damage to each of the four major ligaments, his right knee was likely unstable with looseness (laxity) in all directions – like a sail bereft of its lines, still connected but aimlessly flapping in the wind.
In order to re-stabilise the knee, Alex headed into surgery.
III. The Surgery
Ox's surgery took place eight days later, the same day of Liverpool's second leg against Roma.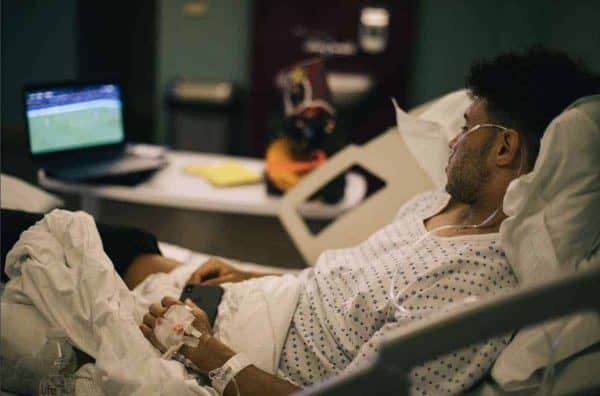 I'm not certain if all of his ligaments needed surgical repair (a grade three tear is immediately indicated for surgery) because I couldn't find any information on the specific severity other than they've been "damaged". However, based on his extended timeline for recovery, we can reasonably infer that, at a minimum, his ACL was fully torn and needed surgery.
Here's what an ACL reconstruction looks like:
Based on his previous PCL and multiple MCL tear injury history combined with his specific mechanism of injury (the knee going backwards into hyper-extension):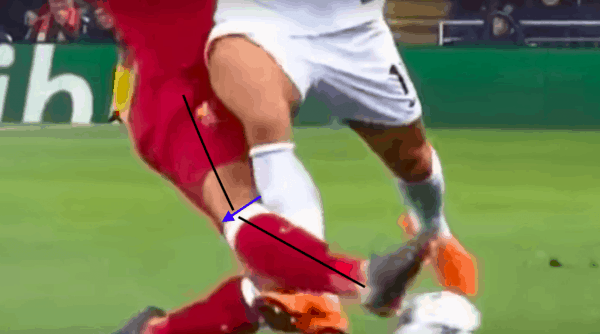 I'd guess he also ruptured his PCL and potentially ruptured his MCL, with the LCL taking damage but not to the extent of the other ligaments. It's quite possible he ruptured all of them with the surgeon having to reconstruct all of them.
Post surgery, Ox began his long road back to the pitch.
IV. Return To Play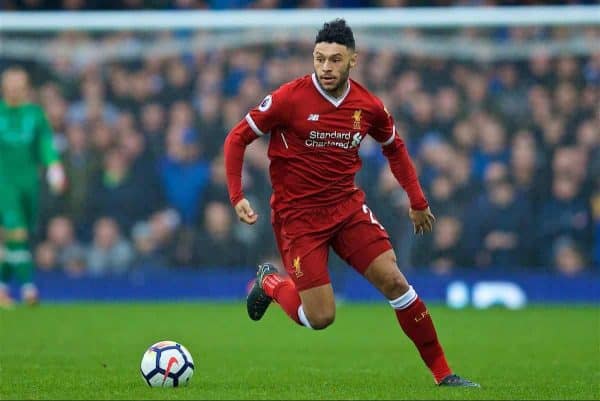 Jurgen Klopp explicitly told reporters in July that Ox would be missing the entirety of the 2018/19 campaign. I imagine Liverpool will begin to ramp up his on-pitch training in the summer months leading up to the kick-off of the 2019 season.
The average return to play after an isolated ACL tear is roughly nine months – the longest, by far, of any of the knee ligaments.
When you factor in the damage to the other knee ligaments and possibly the cartilage, it extends the timeline even further because you're dealing with more residual issues like pain, stiffness, and muscle weakness that slow the recovery process down.
That puts his timeline to return at about 12 months.
If you want to follow Ox's physical rehab, there are plenty of easy to find updates touching on his progression and he's pretty active on social media with his rehab as well.
However, what I want to focus on in this piece are some of the contextual factors (I refer to these as "macro" factors) that are very influential in recovery yet often ignored or overlooked. The first of those is:
A. Mental Resiliency
I can't emphasise strongly enough how a resilient mindset and positive lens can completely alter the course of therapy and rehab. The mindset of viewing an injury as a depressing obstacle vs viewing it as a new challenge alters recovery, commitment, and motivation.

After the initial injury, Ox had every right to be devastated – another major injury that would see him missing the Champions League final and the World Cup, at a minimum. His comments echoed that, naturally:
"Absolutely devastated to have picked up this injury at such a crucial time in the season," the midfielder wrote on Instagram. "Gutted I won't be able to play any further part now in our Champions League run for Liverpool, and also the World Cup with England."
However, he followed that with one of the most incredible and selfless comments I've ever heard from a player who just suffered an injury. A comment and perspective that gives considerable insight into why he's so loved:
"However, this all pales in comparison to how the family of the Liverpool fan badly hurt before last night's game must be feeling. My thoughts are with him and his loved ones."
This is a 24-year-old kid whose career may be in jeopardy and yet he's focused on someone else's loss.
Further, as he's progressed through rehab he's leaned on a positive lens to motivate him:
"As a character I'm positive and I'm trying not to let myself get too down, obviously I've got a tough rehab ahead of me and moping around isn't going to get me through that!"
And finally, comments this week reveal a level of resiliency and positivity, although also admitting the boredom of rehab:
"It's going well – very boring, very slow, very long! But I'm making progress, which is obviously what we need. It's just a long process and I just keep plugging away, but I'm in good spirits and I'm really positive about it.

"You just get into a routine [with] tunnel vision and keep going, setting yourself little goals and little things to achieve.

"I passed the ball the other day, not very well, but I started passing the ball and that was massive for me to be able to kick and know that my knee can kick a ball.

"Even though it was five yards, I've started working on stuff like that and it's little wins like that that keep you going and keep you pushing forward to the next one."
B. Team and Fan Support
Rehabbing from an injury as a professional athlete can be a very lonely place, let alone when you're doing it for umpteenth time like Alex.
It's just you and the medical staff (often times the same person) for long periods of time, days on end. Therefore, it's really important to stay connected and have a support system to keep the spirits and motivation up.
By all accounts that I've read and heard, Ox has already endeared himself to his Liverpool teammates and stays connected with them. Additionally, there's been an incredible outpouring of support from Liverpool fans even many Arsenal fans have reached out to him on Twitter and Instagram.
He's continued to stay connected with the fans throughout his recovery process.
C. Coaching Support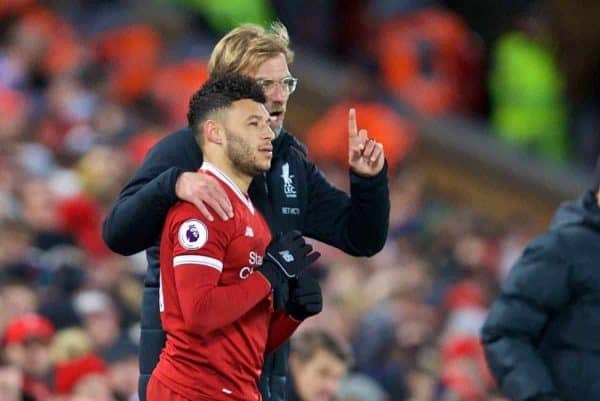 I have to explicitly mention Klopp because his attitude and perspective couldn't be any better when it comes to Ox's recovery. He's been thoroughly supportive and empathetic, with his eye only on Ox's long-term future.
The following quotes encapsulate that rare attitude and is one reason his players have such loyalty and admiration for him:
"It is so important – because of how valuable and important he is to what we are looking to do here in the coming seasons – that the focus is on doing this right and not rushed…he is such an outstandingly good person and someone who even when not playing is integral to the heartbeat of Melwood.

"I cannot wait to have him back with us for matches, but we will wait for him and we will show the patience that is required to make sure he comes back ready to continue where he left off: as one of the most outstanding performers in European football in that moment."
D. Team Situation
Although the team could certainly use him in the midfield, Ox still finds himself in a situation where he doesn't have to rush back. He signed a five-year deal after his transfer from Arsenal so there's no contract pressure and, as I touched on above, there's no pressure from his coach or management to rush back too soon – they are all fully aligned and vested in his long-term outlook.
V. Long-term Consequences
When he does get back, there are numerous challenges to face.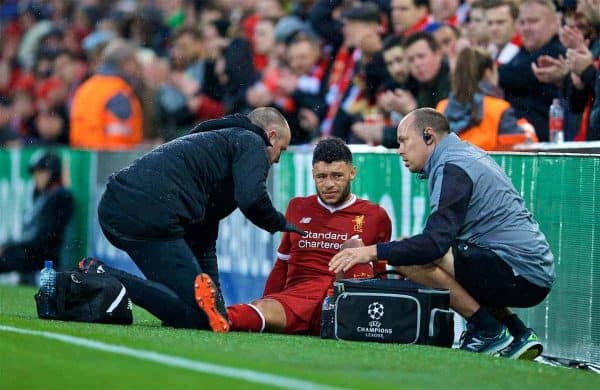 First and foremost, as I already mentioned earlier, the best predictor of a future knee ligament injury is a previous ligament injury.
For example, research shows nearly a 25 percent chance of re-rupturing the same ACL after surgical repair.
Additionally, the risk of rupturing the other side ("contralateral") ACL after surgical repair is upwards of 20.5 percent.
Biomechanics, proprioception, and compensation are a love-hate relationship.
Further, there's evidence of side-to-side deficits potentially lasting two-plus years. This asymmetry has been associated with an increase in injury risk for high speed and cutting sports like football.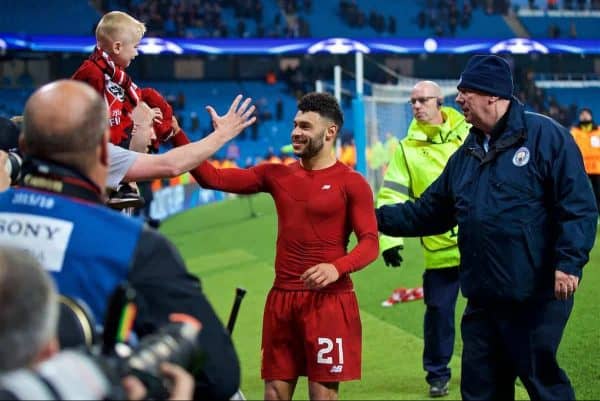 Research also shows a higher degeneration rate of knee cartilage and nearly a 3.6x increase in developing arthritis compared to an uninjured knee. That risk is even higher if Ox did in fact have concurrent cartilage damage as research shows anywhere from an 18% to 48% increase in arthritis risk with these combined ligament and cartilage injuries.
Additionally, we know that kinesiophobia (aka fear of movement or reinjury) is one of the last things to dissipate for athletes.
As knee expert Dr. David Geier astutely put it when commenting on Ox's return:
"It can be a challenge for the surgeon and physical therapist to help an athlete reach a point where the surgically reconstructed knee feels like the uninjured knee so that he is completely confident landing on it, cutting and changing directions at full speed, and more."
In a recent study on 51 NFL players who suffered a multi-ligament knee injury between 2010 and 2016, 63% returned to play on an average of 12 months after the injury. Both of these numbers were significantly worse than players who suffered an isolated tear.
Returning to pre-injury performance levels depended distinctly on which ligaments were damaged. For combined ACL and MCL damage, 46% returned to pre-injury levels, whereas for those with ACL and PCL/LCL damage, 18% returned to pre-injury levels.
As you know by now, Ox damaged all four of these ligaments.
Even though we can take this study with a grain of salt because it was done on NFL players, both sports do involve similar high-speed cutting, jumping, and changes in direction. Additionally, among studies looking at outcomes after multi-ligament injuries, this study used the largest sample size so it may be the most accurate.
VI. All in All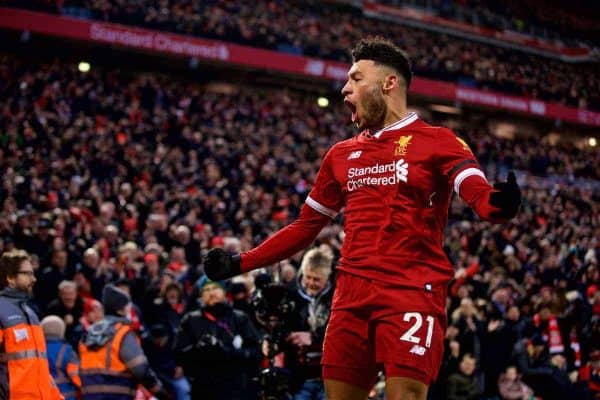 It goes without saying that Alex faces an uphill battle. There are numerous hurdles to overcome in the rehab itself and once back on the pitch, numerous ongoing deficits to work through. All the while, there's an increased injury risk for another ligament tear and developing arthritis for the rest of his career.
That's not a pretty picture.
However, all hope isn't lost. There's still a chance Ox can get back to near his pre-injury levels (he has come back from previous major injuries and looked the same player) but realistically I don't know how long it will last.
He will have to be extremely proactive, vigilant, and disciplined in taking care of his right knee and overall physical and mental fitness.
His long-term prospects are further compounded by his style of play that's built around his dynamic ability in the midfield – being able to use his speed and agility to quickly change levels on the pitch and turn seemingly innocuous situations into dangerous ones.
Perhaps this injury will be the impetus for him to improve his reading and awareness of the game and err more on the side of caution when going into high-risk situations (like the tackle that started this mess).
If he's able to garner another contract and have an extended career, it will be a testament to a daily and disciplined approach in which he consistently pulled all of these levers.
As always, I wish him nothing but the best moving forward but coming back from this injury will be the ultimate challenge.
---
* Thanks to Dr. Rajpal for his insight here, you can find him on Twitter @3cbPerformance.