Andy Robertson and Trent Alexander-Arnold are seen as underrated key men for Liverpool, as Tottenham prepare to host the Reds on Saturday.
There is no debate over what the standout Premier League fixture of the weekend is, as Jurgen Klopp takes his side to Wembley Stadium to take on Spurs.
Both sides are expected to be right in the mix for a top-four finish, with genuine title challenges also far from out of the question.
Saturday's match will tell us a lot about where both teams are at, in a meeting that is often full of drama, quality and controversy.
Ahead of the game, we spoke to Jason McGovern from 'Last Word On Spurs' podcast (@LastWordOnSpurs) to get his thoughts on both teams' respective seasons to date.
It's nine points from four matches so far—happy with Tottenham's start?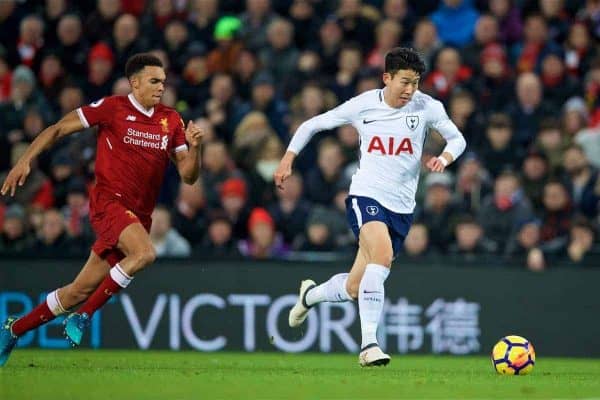 On a positive note, it's our best opening four-game return of points under Mauricio Pochettino, and nine points may well have been the expectation of most fans.
However, I did want to see us go to Old Trafford and get at least a point because we had been so poor there under Pochettino's management, so 10 points was the minimum expectation.
The United win has been seen as the media's "statement result" from us, but of course, if we lose the next fixture of that ilk on Saturday, the United game will be forgotten.
Which three players have stood out most, and why?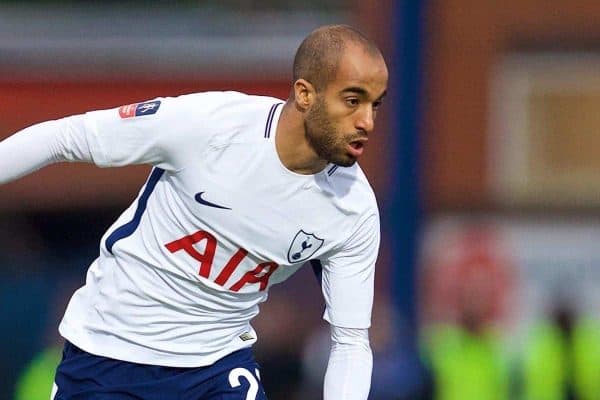 Lucas Moura has been the big plus.
With no summer signings, and Moura seemingly forgotten about by many people, his pre-season and inclusion once the season started has been a big lift and already produced returns.
His pace may not be quite at Mohamed Salah's level—probably Sadio Mane-esque—but we saw him burst past Chris Smalling and finish with composure and style at Old Trafford.
As such, he is the only player we have that opposition fans won't have seen too much of.
Toby Alderweireld has also returned to the side, as has Danny Rose, following constant speculation over the summer that they would depart.
Alderweireld has slotted back into the side as seamlessly as we would have expected, but Rose was a surprise inclusion at Old Trafford and has shown very few signs of returning anywhere near his 2016 levels, when he was the best left-back in the Premier League by far.
He's just picked up the Man of the Match award for England, however, so hopefully he can take some confidence from that moving forward.
Harry Kane, despite the constant and unjust criticism, and microscopic examination of everything he now does, has still broken his August scoring hoodoo.
He had an excellent game leading the line against Fulham, and then scored that magnificent header at Old Trafford.
You mention possible unjust criticism, but is Harry Kane really at his best?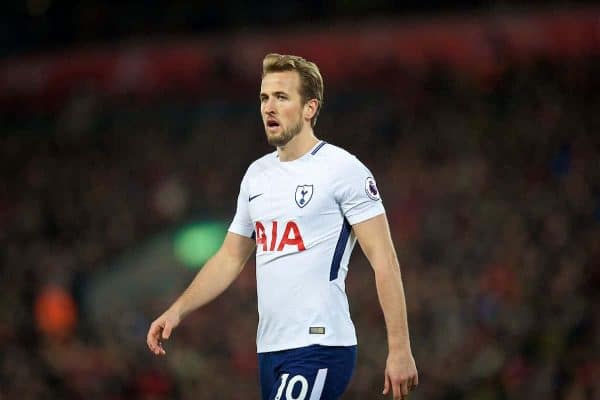 He doesn't seem at his sharpest, but he is traditionally a slow starter having never scored in August. Two goals this season show his danger to the opposition even when not at his best, though.
Christian Eriksen is also traditionally a slow starter, and his service to Kane is a large part of the striker's abilities.
When Eriksen is struggling, it's not surprising Kane does.
They both usually find better form through September and October, and I'm sure they will do so again.
One final word on Kane: for a man accused by many of his critics that he doesn't score in the big games, he has now scored against all the other 'top-six' clubs both at home and away.
I think it's five goals for him in his seven appearances against Liverpool, and he has caused Virgil van Dijk problems and scored against him in his Southampton days.
What have you made of Liverpool's start of the season? Genuine title challengers now?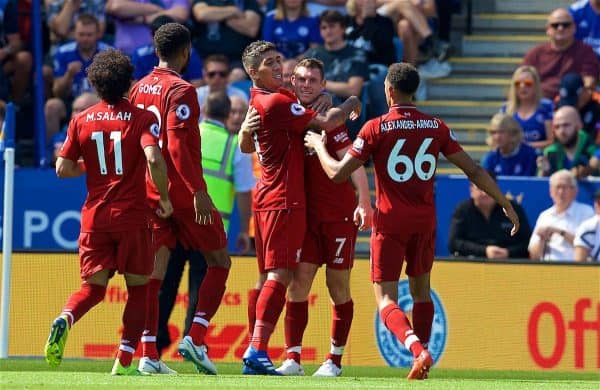 Liverpool have obviously caught most of the media's eye and already been declared Man City's closest challengers.
Considering they have finished below us in eight of the past nine seasons, and were thrashed at Wembley and bossed for plenty of the Anfield game last season, that seems a little strange.
Don't get me wrong, you are a fine side, great to watch and with really exciting attacking talent, and from the outside you have made the signings in positions that appeared necessary.
They have a long way to go, however, and if I'm being completely honest, for anyone to really push City we will all need them to drop from the level they were at last season.
I would say both yourselves and us would take an offer of 90 points now—15 more than you got last season—and yet that would still be 10 points behind City last year.
On that basis, without City dropping off, both yourselves and us will end up being in a top-four challenge. There is also the problem that both sides have of dropping silly points when we are expected to win.
Come the end of the season, I still expect City to be champions and us two to be battling it out for second and third place.
Is there anyone you fear from the Reds on Saturday in particular?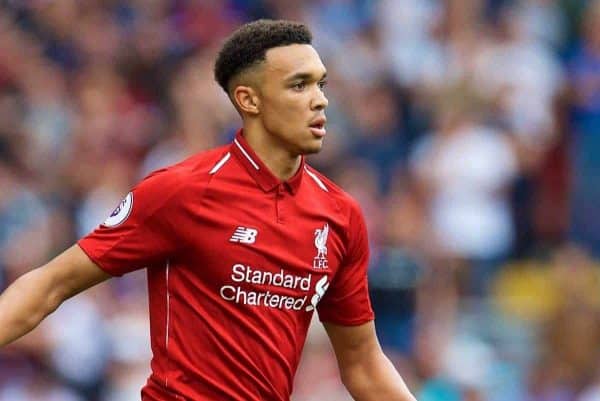 That attacking trio are all quality players and the pace is frightening.
They are the obvious threats, but Robertson and Alexander-Arnold are also big attacking outlets who are so often overlooked.
If they are allowed to double up against either full-back they will pose real danger.
Looking ahead to the game, where do you see the key battles taking place?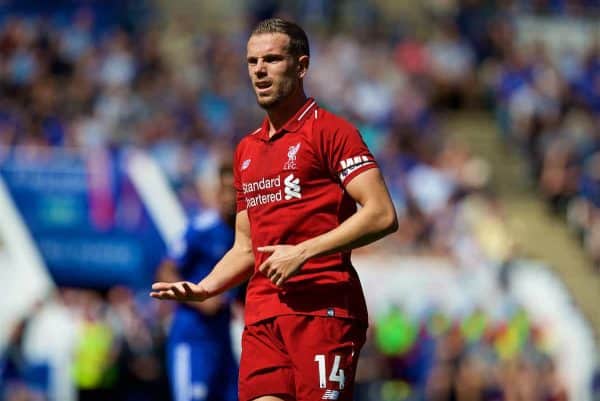 Usually with Tottenham, I feel the key is who wins or dominates in central midfield.
Most Liverpool fans dislike Eric Dier and most Spurs fans dislike Jordan Henderson, and neither of us would swap them for the other.
Both players are key to the successes of both clubs, however, and neither get the credit from opposition fans they deserve.
My concern is always whether we have Mousa Dembele alongside Dier, and if so, how he will perform. For years we have seen the domineering Dembele, and when in form he is such an elegant and strong player.
Fitness issues have seen him become less mobile these days and because of that he can be drawn into making silly fouls, as he gave away for Watford's equaliser in our last match.
If the fit Dembele plays I have no worries, but going into the game I'm never quite sure which version of him we will see.
If Spurs do get control of that midfield and stop a lot of the supply to the wide full-backs and the forward trio, they can win.
If we don't, we are in for a difficult day.
Finally, hit us with a prediction and how the match will pan out…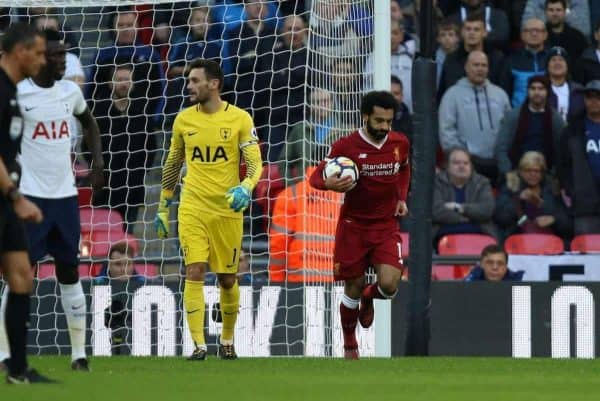 I honestly think both sides will get their chances, so it will depend on who is more clinical, and whether Hugo Lloris or Alisson have a great day.
It's the type of game where on chances alone we could see a 4-3 win for either team.
I don't expect that scoreline, though, and I have to hope we see the fit Dembele take control and Tottenham come out with a 2-1 win.
Having said that, I won't be investing too many pennies at the bookies on that scoreline.
It will be interesting if both Pochettino and Jurgen Klopp go full strength for the game or, on the back of international break and with both clubs having big Champions League games on Tuesday, rotate a little.
I just hope Pochettino picks what he believes is our strongest team.