Liverpool began their Champions League campaign with a bold 3-2 victory over PSG that promises much more from Jurgen Klopp's side in the months to come.
The Reds were far superior to the Ligue 1 champions on Tuesday night, deserving to win by a wider margin, as was the case at Tottenham last weekend, too.
Roberto Firmino's dramatic stoppage-time winner proved to be the difference between the two teams, with Daniel Sturridge and James Milner also finding the net.
It is the first time Liverpool have won their opening six matches in a season since 1961/62, highlighting what an imperious start they have made.
After the match, This Is Anfield's Henry Jackson (@HenryJackson87) discussed the best and the worst of the match with Jack Lusby (@jacklusby_) and The Anfield Wrap's Andy Heaton (@Andrew_Heaton).
The good…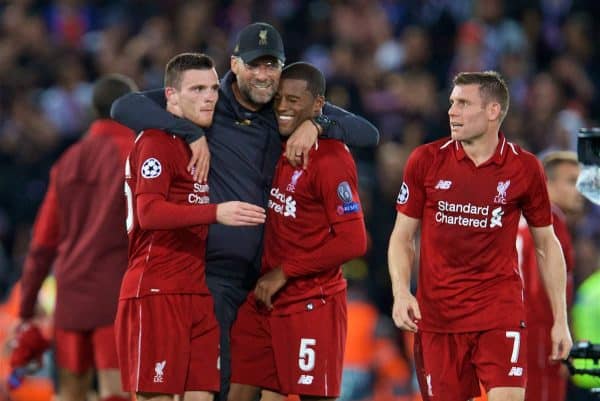 HENRY: The midfield was the biggest positive for me—all three were superb from the first whistle to the last, even though tiredness did set in.
Milner is having an unbelievable start to the season and he was Man of the Match yet again, as he was against Spurs. At 32, he is playing the best football of his career.
Wijnaldum also kept up his brilliant form, providing endless energy and quality on the ball, while Henderson excelled in only his second start of the season.
None of the trio are the most fashionable of footballers, but they are very effective in their own right and forge a great unit at times.
Robertson, Trent and Sturridge were also highly impressive all night—it was so heartwarming to see Sturridge find the net and play so well—with Robertson now one of the world's best left-backs.
It was good to see Liverpool dig deep and not panic after Mbappe's equaliser—Reds sides of the past would not have won it, and may even have lost.
JACK: After Kyiv, I think we all needed a break from Europe, but just under four months on it was great to have these Champions League nights back.
The atmosphere around the game and how Liverpool took the fight to PSG from the off showed that losing to Real in the final not only didn't impact their approach, but spurred them on.
I couldn't believe how poor PSG looked, and that's due to the way we managed the game, dominated every duel and played with considerably more energy than an almost lazy away side.
As Henry mentions, the midfield trio were brilliant—it's hard to choose between Milner or Wijnaldum as the standout—as were the full-backs and, by and large, Gomez and Van Dijk.
Sure, Firmino's winner was the highlight, but I loved the way Milner and Henderson snapped into challenges with Neymar.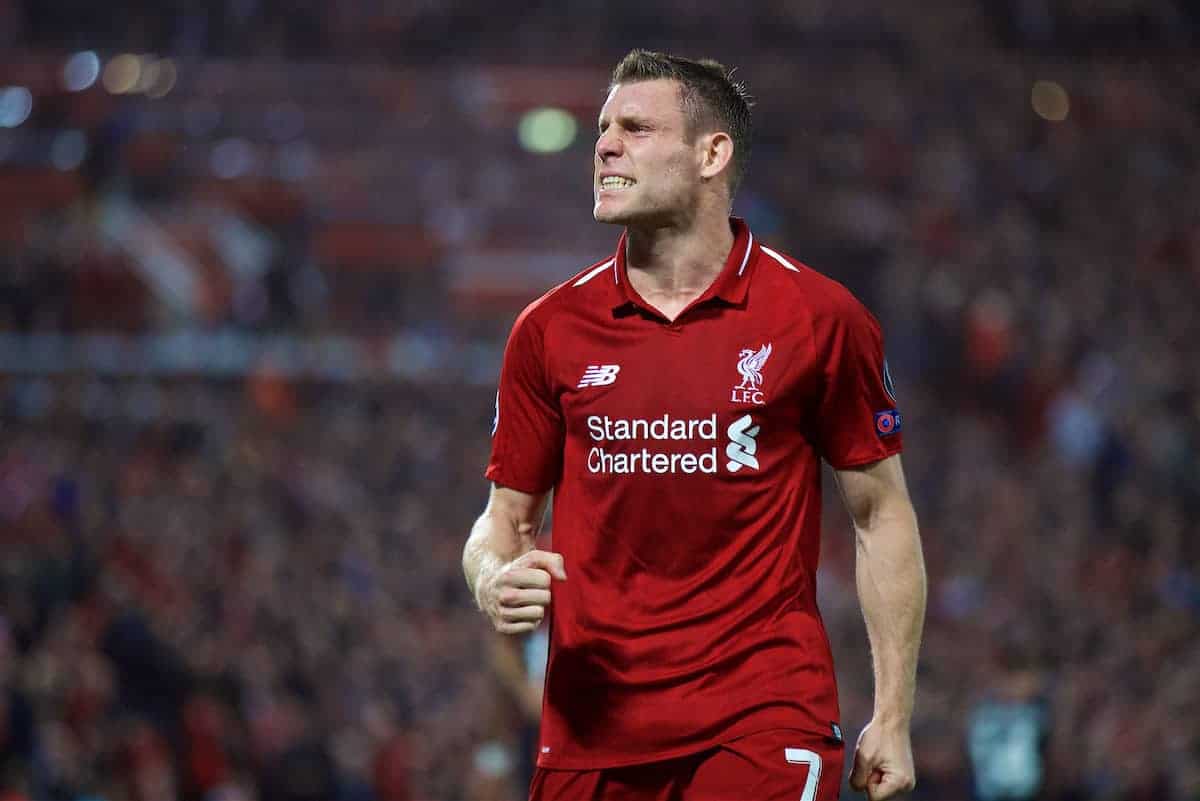 ANDY: Where to start?
Despite winning our last five games we haven't got near the level that we reached last night, it was everything you could ask for against one of the best and most expensively assembled sides in European football.
Tempo, intensity, aggression, discipline and precision all mixed with a powder-keg atmosphere that made the game have a feel more akin to a semi-final rather than the first group game of the competition.
Performance-wise, I don't think anyone was less than excellent. Both Mane and Salah looked a touch sharper than of late and you could argue that three or four of the men in red had legitimate claims for Man of the Match. Milner was imperious once again.
The nerve to not take the easy option when the game was level and keep pushing for a winner was fantastic, too.
The bad…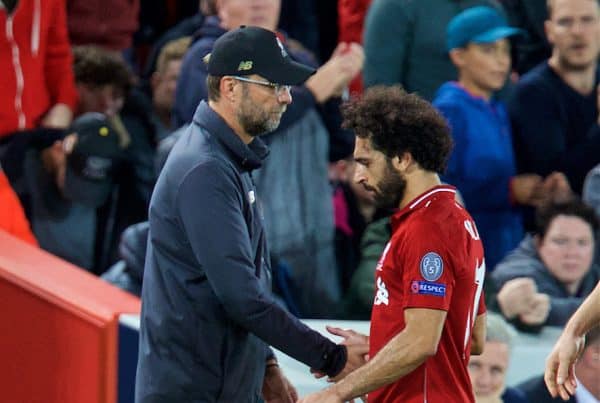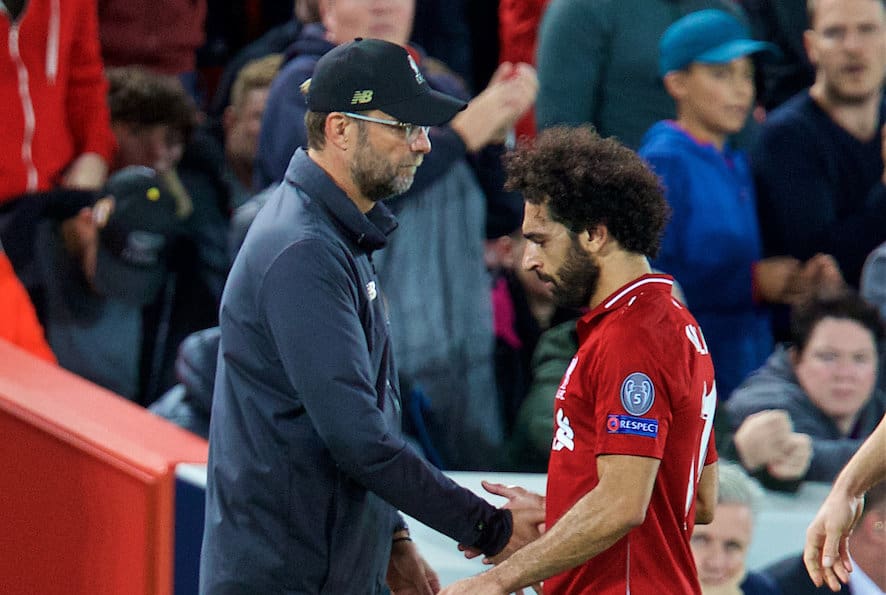 HENRY: It is important we don't go overboard about Salah's current slump, but it is clear that he is well short of his best.
Every touch feels a little heavy, too many passes are missing their intended target—he was at fault for Mbappe's goal—and he is lacking that world-class threat of last season.
He doesn't seem particularly happy at the moment, which is perhaps understandable given his off-field issues with the Egyptian FA, but will be fine in the long run.
Missed chances were also a little frustrating, as has too often been the case this season, with Sturridge and Mane particularly culpable.
It wasn't an evening to dwell on a few minor negatives over, however.
JACK: There were moments when the centre-backs looked to struggle with the pace and skill of Neymar and Mbappe, and Van Dijk was rightly booked early on, but they recovered well.
Clearly, Salah isn't at his best, but it wasn't as if he wasn't trying—the industry he showed on the right flank should have been the post-match focus in terms of his mentality, not what he did or didn't do on the bench.
But overall, how can we focus on negatives when the game was that good?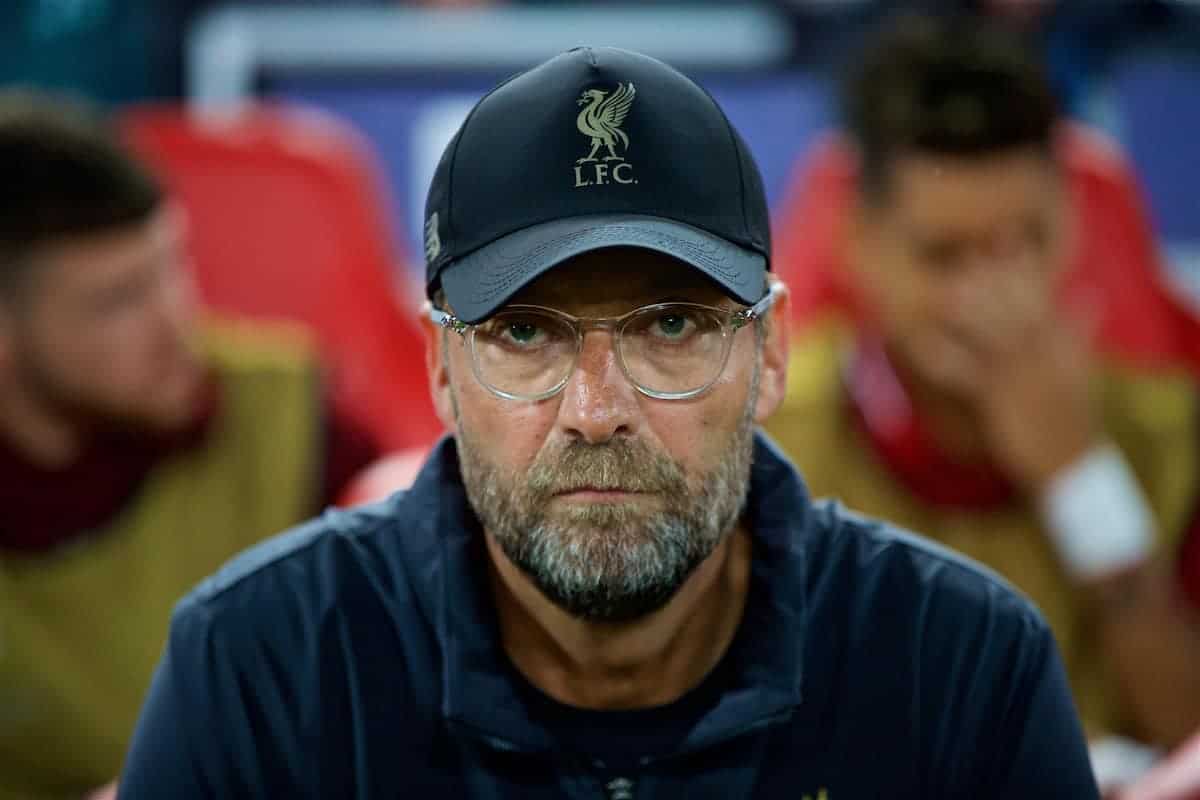 ANDY: It seems churlish to nit-pick, because despite the nature of the win I think Liverpool were far better value than the scoreline suggested.
So I won't.
We didn't concede due to stepping off or dropping deep, or throwing it away so to speak, we were just punished by two goals from a very good side.
… and what do you see as Sturridge's role moving forward?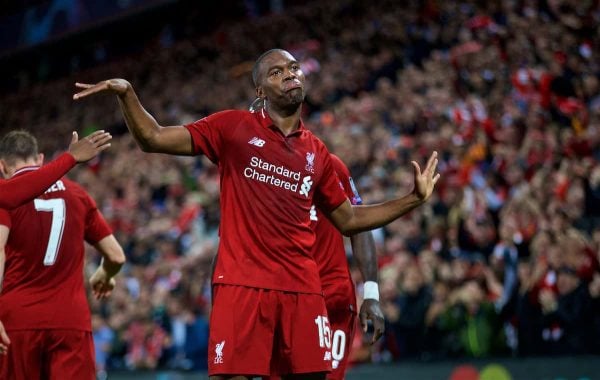 HENRY: I must admit to having my doubts about him in the few shorts cameos he had made prior to Tuesday, but I take it back.
As Klopp alluded to after the game, this is the fittest Sturridge has looked in a long time and he put in a great shift, both on and off the ball.
It is clear that he remains well below Firmino in the pecking order, but if he can stay fit he is an extremely useful figure to have around.
He remains Liverpool's best finisher, and someone opposition players will fear coming off the bench late on in games.
I'm delighted for him that he's back and looking so sharp.
JACK: As much as I hoped Firmino would recover in time to start, I was made up for Sturridge that he was trusted to take his place.
And the way in which he repaid Klopp's faith, with a brilliant display both on and off the ball, and a well-taken goal, proves his worth for the long term.
There was a clear change in approach in attack, with less pressure put on PSG's centre-backs, but such was the void in their midfield that it didn't matter, and Sturridge was able to drop and push as he saw fit.
Going forward, he can only remain backup to Firmino, but he's much better suited to the position than either last season's options of Solanke and Ings.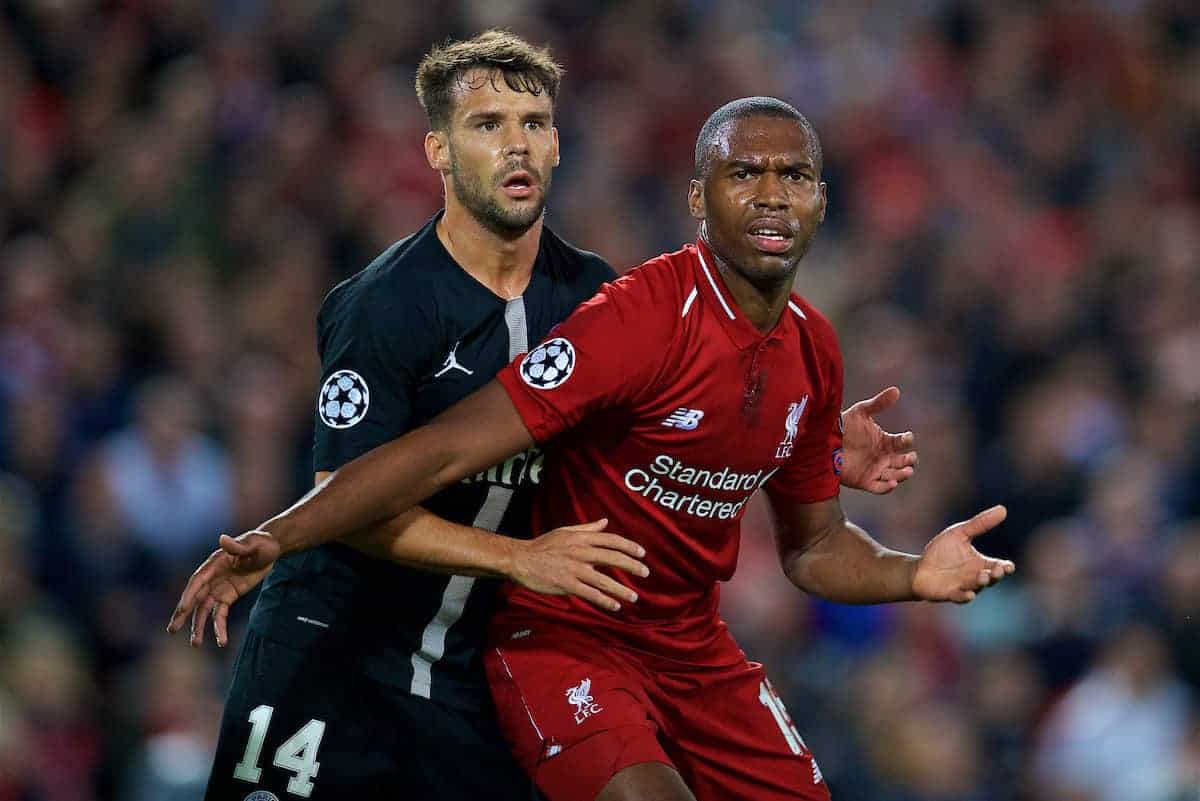 ANDY: He looked good, didn't he?
If he can keep himself in good condition and is lucky injury-wise he could have a massive part to play. He's almost the elder statesman of this side now and you can see he's enjoying his football again.
It might be a case of managing his games, but as he proved last night, he can still deliver in the biggest moments.
I think that the move to West Brom and how it panned out has proved to be a massive benefit for Sturridge and the club—he seems to have come back re-energised and has been given a new lease of life.
For Klopp to put him on the teamsheet for such a big game tells you everything.