Virgil van Dijk and Joe Gomez's relationship is not only blossoming on the pitch, with the pair seemingly close friends off it.
Liverpool played poorly in Saturday's 2-1 win at Leicester City, digging deep and picking up a relatively undeserved three points.
While the attackers failed to thrive and the midfield went missing for large chunks, Van Dijk and Gomez were superb at the back.
It was actually Gomez who outshone his older team-mate, with one magnificent block to deny James Maddison proving crucial in the second half.
The two centre-backs have been largely immaculate in Liverpool's first four matches and it is clear to see that a bond is developing.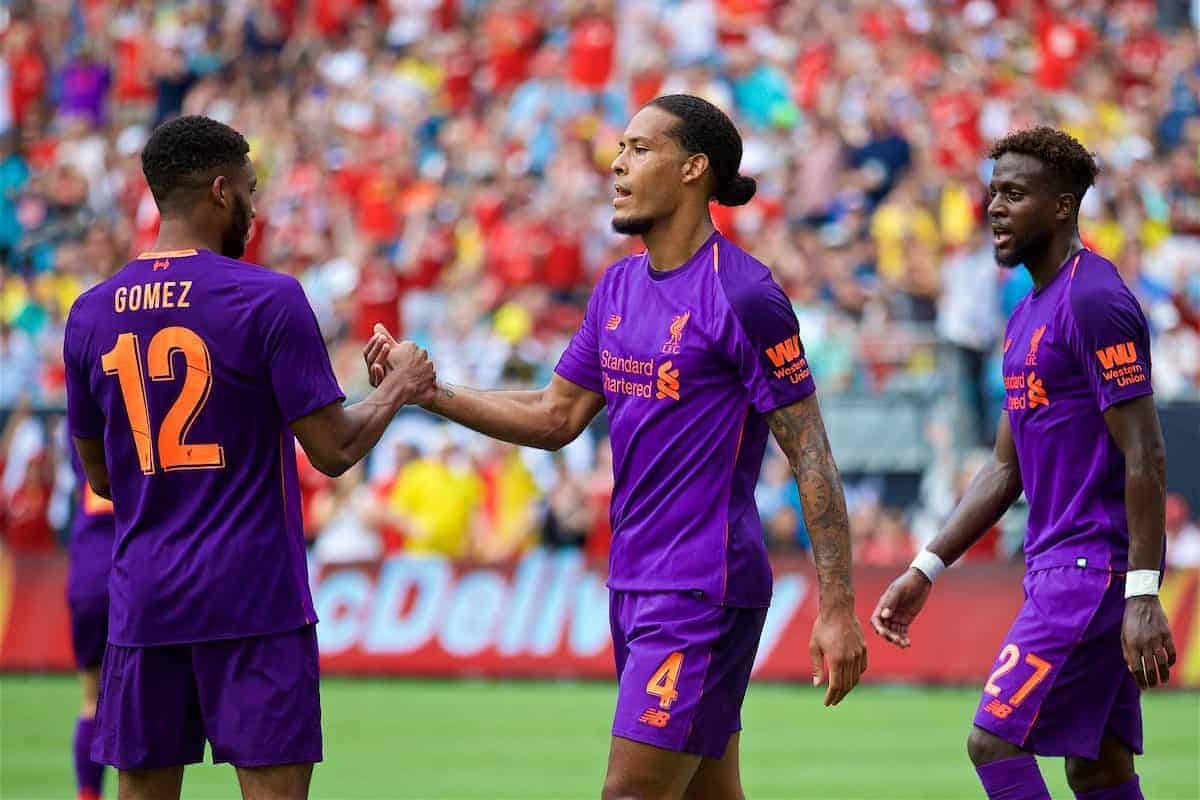 That was highlighted in a video shown on Sky Sports prior to the match, in which Van Dijk and Gomez are quizzed about their Reds team-mates.
Given clues about previous clubs they had played for and even middle names, among other hints, the duo giggle their way through the challenge, with a competitive edge on show.
Van Dijk fails to answer a question about himself, which Gomez finds hilarious, while on the flip side, the young Englishman is mocked after being reminded about being told to lose his "beach-body muscles" by Jurgen Klopp.
It is a great watch and further shows the closeness between Liverpool's two in-form centre-backs.
On current evidence, Dejan Lovren and Joel Matip have a lot of work to do if they want to get back into the side, with Gomez going up a gear in his preferred role.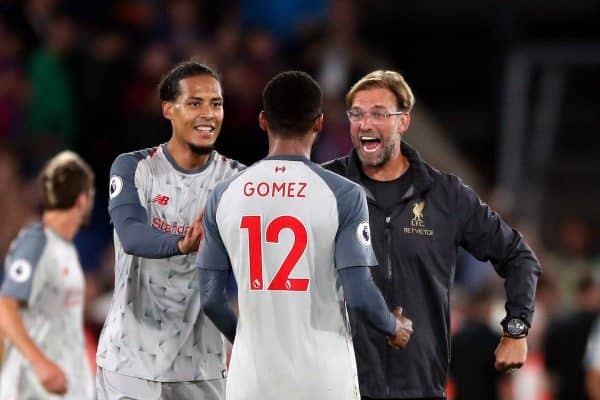 At 27 and 21 respectively, there is no reason why Van Dijk and Gomez cannot be the Reds' long-term centre-back partnership.
Speaking after the weekend's win at the King Power, Gomez praised the Dutchman's influence, insisting "I've got great people around me."
"All I can do is play. I don't think it's down to me to declare or say anything," he said of his future in the role.
"Obviously, in the past I have said I want to play there eventually but whether I'm doing well or not is not for me to decide.
"I've just got to stay focused and try to keep going. I've got great people around me like Virgil and the whole team to learn from and keep developing."