Being ruled out of a World Cup through injury is a cruel blow for any footballer, but could suffering that fate actually aid Joe Gomez's long-term development?
Gomez spent last season interchanging with Trent Alexander-Arnold as Liverpool's right-back, with both youngsters going through good periods and slightly patchier spells of form.
By the time the business end of 2017/18 arrived, though, it was Alexander-Arnold who had nailed down a regular spot, with Gomez making just nine starts after the turn of the year.
An ankle injury picked up in March played a part in him being used more sparingly, and after returning rusty, surgery was required at the end of the season.
That meant the 21-year-old missed out on his dream of playing at the World Cup — a tournament in which he could have played a prominent role.
England manager Gareth Southgate has long been a big admirer of Gomez and he was planning on using him in a back three in Russia.
"It was tough, I won't lie, seeing the team do so well," Gomez explained last week, before adding "I'm over it. Hindsight is a beautiful thing."
What felt like a gut-wrenching moment back in May now almost feels like a blessing in disguise, with the youngster's form and general standing in the game skyrocketing in recent weeks.
A Negative Becomes A Positive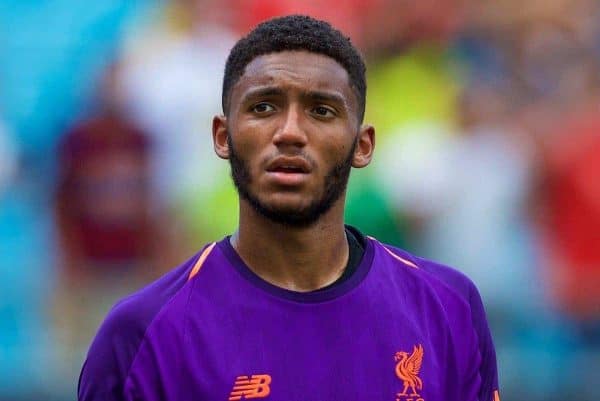 Having not been considered at centre-back by Jurgen Klopp last season, Gomez was almost thrust into his preferred role out of necessity more than anything.
An injury to Joel Matip, Dejan Lovren's late return from the World Cup and Ragnar Klavan's exit to Cagliari left Gomez and Virgil van Dijk as the only available senior central defenders.
The former Charlton Athletic teenager, who Brendan Rodgers signed to play centrally in the summer of 2015, was finally about to be given his chance competitively, having done well during a full, beneficial pre-season.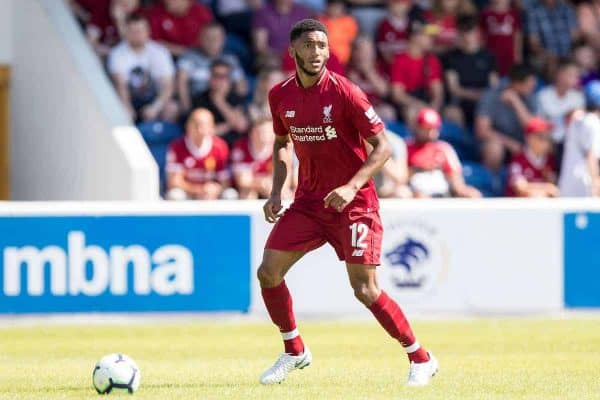 It is an opportunity that Gomez has seized emphatically in the last month, with glowing reviews coming his way.
He has been impeccable in Liverpool's opening four games, cutting a Rolls Royce-like figure at the heart of the defence as the Reds top the Premier League table.
Blisteringly fast, silky on the ball and benefiting from having the colossal Van Dijk alongside him, Gomez looks like he has been a regular for years.
In the 2-1 win over Leicester City he was particularly impressive, outshining his more experienced partner and standing head and shoulders above most of his teammates at the King Power Stadium.
Having been recalled by Southgate, Gomez started England's UEFA Nations League clash with Spain on Saturday, where he again performed impressively, despite the Three Lions losing 2-1.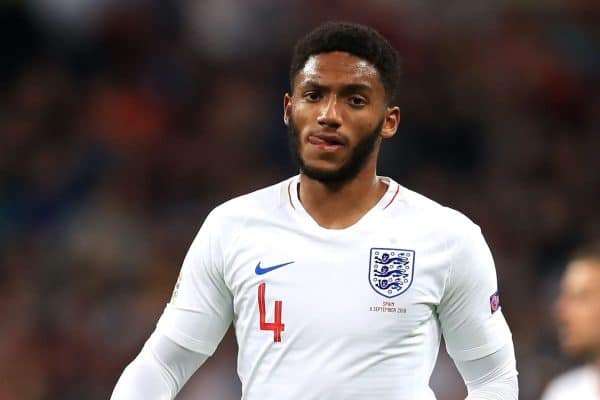 It helped earn him even more widespread praise—something that has come increasingly to the fore since the Leicester game, with various pundits singling him out for special adulation.
All of a sudden, he is considered one of the most exciting young players in the country.
The key now is Gomez building on this upturn in fortunes and proving that this current hot streak is not just a flash in the pan.
Long-Term Solution?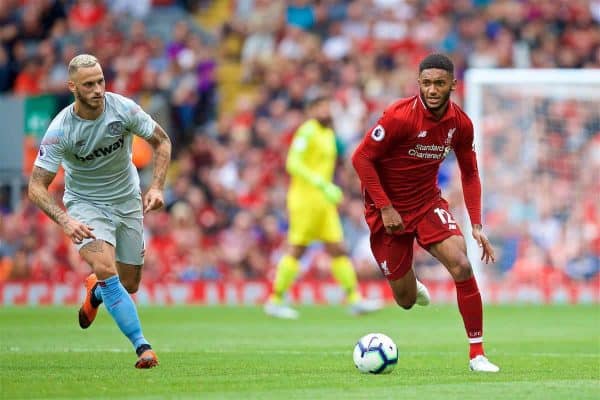 Gomez has always seen himself as a centre-back—he never completely looked at home at right-back — but his progress was stunted after picking up a cruciate ligament injury in October 2015.
After missing almost 18 months of action and taking time to find his feet again, he has finally reached a stage where he looks primed to be Liverpool's centre-back for the foreseeable future.
There is now absolutely no guarantee that Lovren will come back into the side once he recovers from an injury of his own; how could Gomez be dropped right now?
Whereas missing out on a World Cup can be a crippling setback for most, Gomez may end up looking back on it as the turning point in his career.
At 21, he still has lots of learning to do and will continue to suffer bad days at the office from time to time, but he is more than reaching his potential now.
The next test comes against Tottenham at Wembley on Saturday lunchtime, which could prove to be his biggest challenge yet as a Liverpool centre-back.