Bernardo Silva has warned that Liverpool are now a better side than when they beat champions Manchester City three times last season.
City and Liverpool—the top two sides in the Premier League, who are both still unbeaten—face each other in an early-season blockbuster at Anfield on Sunday.
Liverpool inflicted one of only two defeats suffered by City in their otherwise relentless march to the title last term and they also beat them twice in the Champions League quarter-finals.
Since then the Reds have strengthened significantly and they look like genuine title contenders themselves this season.
City midfielder Silva said: "They bought a few players. I think they're better this season, as the results tell. They've won all their games in the Premier League apart from one.
"They're an aggressive team, they're doing well. We beat them at home last season but at Anfield we weren't able to play well enough to beat them. They were better than us, in my opinion.
"But we'll try again, knowing that they have a very good squad but we will go with 100 percent, so we can try to get the three points. We hope we can finish that [unbeaten] run."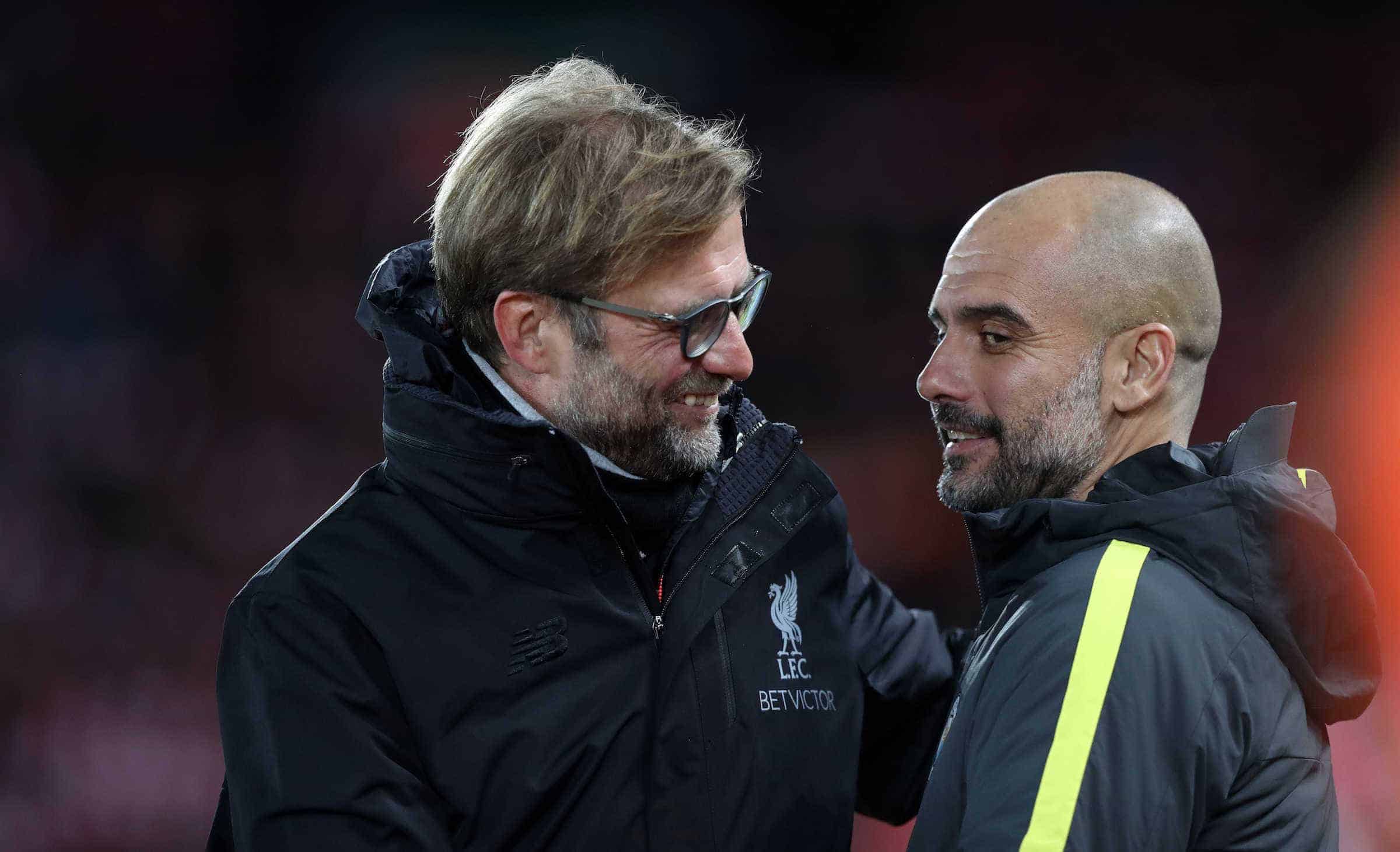 The game pits two of the game's most dynamic and inspirational managers against each in City's Pep Guardiola and Liverpool's Jurgen Klopp.
The pair's fierce but amicable rivalry stretches back to 2013 when Guardiola was in charge at Bayern Munich and Klopp was at Borussia Dortmund. With eight wins from 14 meetings and just five defeats, Klopp boasts a record against Guardiola that is the envy of many other managers.
Guardiola's haul of silverware does dwarf that of Klopp—with 27 major trophies compared to the German's five—but the City boss has considerable respect for his Liverpool counterpart.
Guardiola said: "I don't play against Jurgen, I try to win against Liverpool. That is the point but if he won it's because he's an excellent manager.
"I have a lot of respect for the way they play, how proactive are his teams are.
"They are a top team, especially since Jurgen took over and especially in the last period. He has a lot of weapons to attack you and they are masters in taking advantage of your mistakes.
"The three guys in front connect really well and it's a top side."
Guardiola said on Friday playmaker Kevin De Bruyne, out since August with a knee injury, would be assessed ahead of the game. The Belgian was expected to be out for three months but returned to training earlier this week.