We round up the latest Liverpool news and transfer rumours on Thursday, following the Reds' insipid 1-0 defeat away to Napoli.
Main Headlines
---
How Firmino Feared For His Sight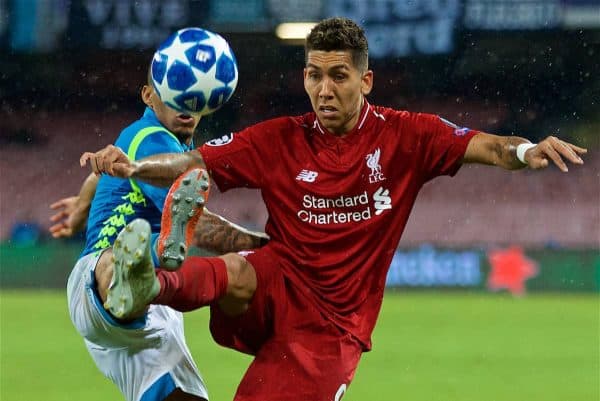 Roberto Firmino has matured into one of the first names on Jurgen Klopp's team-sheet, epitomising everything great about this Liverpool side.
The Brazilian's horrible eye injury against Tottenham last month was a scary moment for him, however, and he has told Sky Sports that he feared he may even lose his sight.
"I was scared of going blind in one eye and not being able to see again. Thank God nothing like that happened and it gradually improved day after day.

"Of course, I've been taking my medication and looking after it. Your eyes are very important as a professional footballer. Thank God everything is OK now.

"I was frightened, but the pain gradually passed after the doctor gave me a painkiller and it got better. When the incident happened, everything was blurry and I couldn't see out of my left eye.

"It's much better. The pain has gone and I can't feel anything anymore. It's still a bit red, but I hope that clears up over time."
---
Carragher Singles Out Van Dijk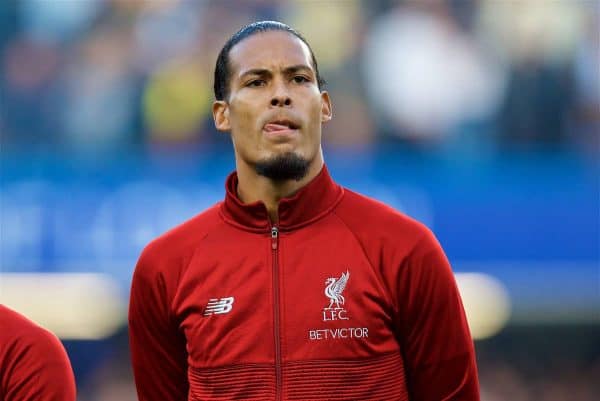 Virgil van Dijk has been a colossal figure for Liverpool since joining from Southampton in January, transforming the fortunes of a previously leaky back line.
Somebody who is hugely impressed is Reds legend Jamie Carragher, who only had one player on his mind when asked who Liverpool's best player had been this season, for Sky Sports:
"Van Dijk. I think Liverpool look really solid, and they have since he came in.

"Opposition teams now look at Liverpool and they don't see that weakness defensively they've seen before in Klopp's team.

"The front three, who have been absolute superstars for Liverpool, aren't quite firing the way they were last season. I'm sure that will come in the coming weeks and months but certainly, at the other end of the pitch, they're doing their job."
It's hard to argue too much, although Joe Gomez may have been even better than Van Dijk in 2018/19, once again shining bright in Naples.
---
Man City Bus Route Altered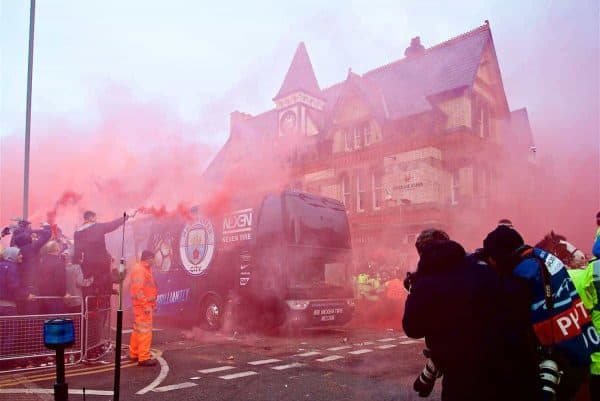 Man City's team bus was attacked by a smattering of idiotic Liverpool supporters last season, ahead of the Champions League quarter-final first leg at Anfield.
It has now been confirmed by BBC Sport that Pep Guardiola and his players will take an alternate route to the ground for Sunday's hotly anticipated Premier League clash.
Merseyside Police superintendent Dave Charnock spoke about the decision, saying:
"We have prepared a comprehensive and appropriate policing operation ahead of Sunday's game and have liaised with both clubs and their supporter groups."
Let's hope for no trouble this time, and a fantastic game of football.
---
Klopp's Napoli Approach Criticised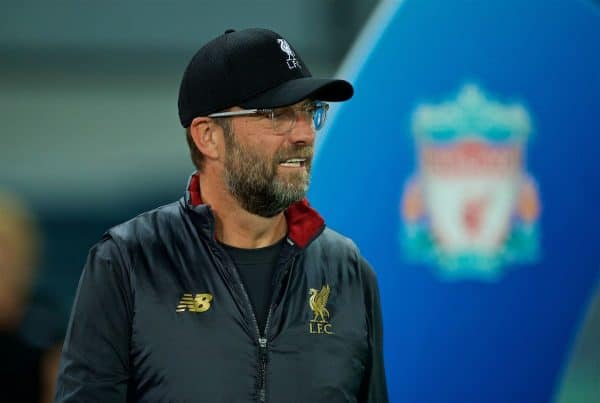 Klopp fully accepted that Napoli were the better team on Wednesday night, although some were left baffled by his lack of changes as the game went on.
One of those who was frustrated with the manager's approach was former Liverpool hero Steve Nicol, who told ESPN FC that a more cautious style was required at Stadio San Paolo:
"The second half was all Napoli. I understand Klopp's philosophy about opening it up and playing regardless of whether you're home and away.

"But there comes a time where you have to change and he doesn't change anything.

"But you persist in having three forwards up front. You've got [Sadio] Mane on one side, [Mohamed] Salah on the other and [Roberto] Firmino in the middle.

"Napoli are streaming through the middle of the park getting at the back four and you could see it coming. If we can see it coming why can't Klopp see it coming?

"At least get Mane and Salah to tuck in and help the full-backs. It's a shame because a 0-0 result would have put Liverpool in pole position to qualify."
Do you agree with Nicol, or is he being overly harsh?
---
New left-back being watched?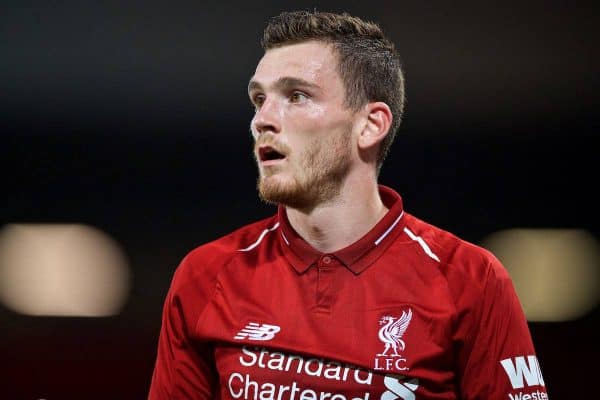 Andy Robertson might soon have new competition for his left-back berth, with rumours continuing over interest in Alex Telles.
The Scottish international has won the battle with Alberto Moreno to be the starting full-back on that side, but the Spaniard has just a year left on his contract.
He could well move on in the summer, leaving a void to be filled to keep up the competition for places—and Sport Witness report that the Reds had an "official" in attendance for Telles' recent Champions League match for Porto.
Danilo and Hector Herrera are also mentioned as possible targets of interest.
---
Brewster Getting Closer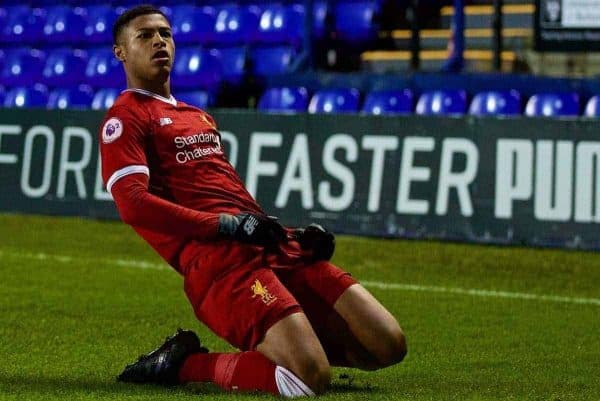 It has been a long time coming, but Liverpool's young striker Rhian Brewster is edging closer to a return to full fitness.
Sidelined for most of 2018, he is in the slightly strange position of being seen as part of Klopp's first-team squad—despite not having yet made his debut.
A new contract signed in the summer showcased the club's hopes for him, and a Twitter update from Brewster signalled that he's back out on the training pitch now and looking to return soon.
It was always anticipated that he'd be available again around Christmas, so building up fitness in the meantime will be a bonus.