Jurgen Klopp's switch to a 4-2-3-1 in Liverpool's last two games suggests the manager could be returning to and improving on his setup at Borussia Dortmund.
During his time at Dortmund, Klopp was married to the 4-2-3-1 system.
A brief flirtation with a diamond shape didn't lead to anything. The German tactician had made his mind up. It was a shape that allowed his team to carry out his demands.
However, the relationship between manager and formation hit rocky waters after he arrived on English shores, and he was forced to look at alternatives.
Fast-forward three years and the Stuttgart native is looking to rekindle his love of the shape. The Reds now look in a position to not just recreate that tactic but to upgrade on it.
This could be the beginning of BVB 2.0.
The 4-0 win over Red Star in the Champions League was the first time fans had seen the 4-2-3-1 from the off this term. It was an utterly dominant display and on another day the record for the most goals scored in a single game could've been broken.
Integral to that was the midfield pivot of Gini Wijnaldum and Fabinho.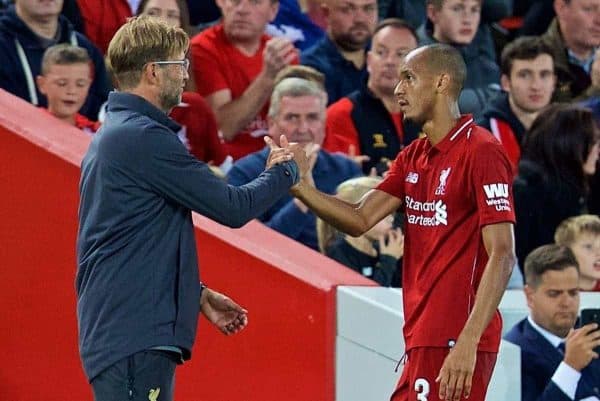 Afterwards, the manager said he'd opted to use that system to suit the £39 million summer signing, but the truth is that every single one of the starting XI appeared to be more comfortable in that setup.
The Reds kept the same shape for the match against Cardiff City and racked up another four goals in what was something of a wasteful performance for the most part.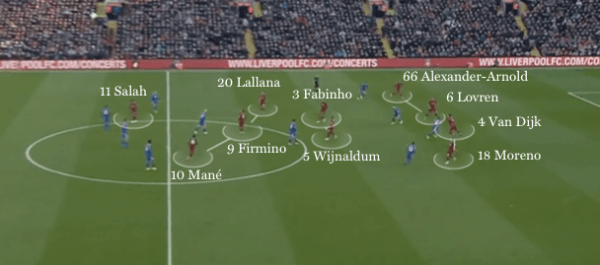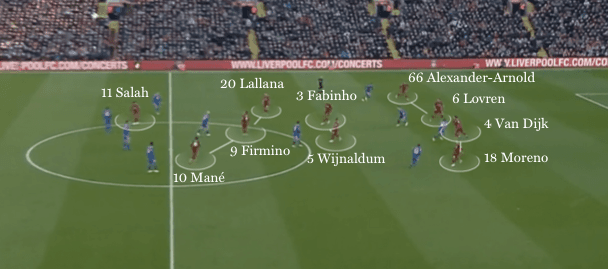 What is encouraging, though, is the fact the team are creating chances again—something lacking in the 1-0 win over Huddersfield Town.
Now, some may claim Klopp is simply reacting to the players he has available to him right now and that injuries have somewhat forced his hand. But taking a step back, there is an argument to suggest he has been planning this for some time.
Biding His Time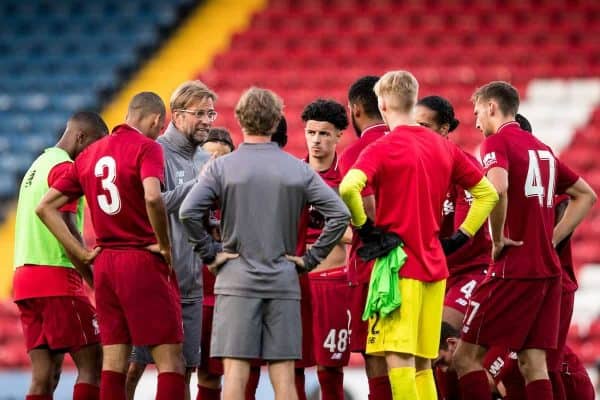 Klopp used a variation of it last season, detailed here after the emphatic win over West Ham last November. However, in following matches the balance was lacking and he was forced to revert back to the tried-and-tested 4-3-3 shape.
His signings have pointed towards a 4-2-3-1 shape, too. Naby Keita and Fabinho both excelled in double pivots; Mohamed Salah and Sadio Mane have both played in 4-2-2-2/4-2-3-1 shapes previously.
Meanwhile—though not his signing—Roberto Firmino is, by trade at least, a No. 10.
In truth, the slow evolution began in the first match of the season. Against West Ham, Firmino was operating in a deeper position.
At the time there were suggestions it was to help the new-look midfield made up of Keita, Wijnaldum and James Milner, with Firmino's work rate key to adding a bit of authority in the middle third.
The void the Brazilian left in the attack was filled by Salah, with Liverpool's No. 11 looking to cut inside a lot more.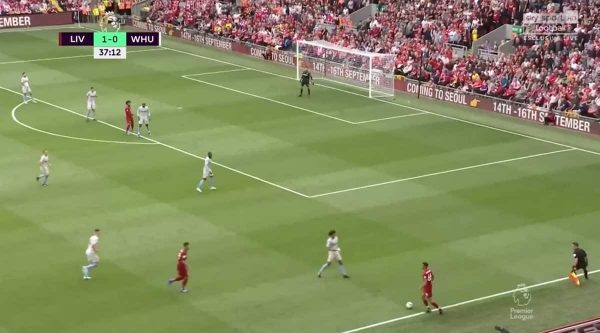 Some summarised the subtle tweak was to get the Egyptian hitman into central areas on a more regular basis.
Klopp used Trent Alexander-Arnold in a more advanced area when the Reds had possession, with Milner dropping deeper to cover that right flank.
It was, at times, a 4-2-3-1 shape when the Reds were building an attack.
This is not too dissimilar to the average positions the Liverpool side took up against Red Star in the Champions League, as shown below via WhoScored: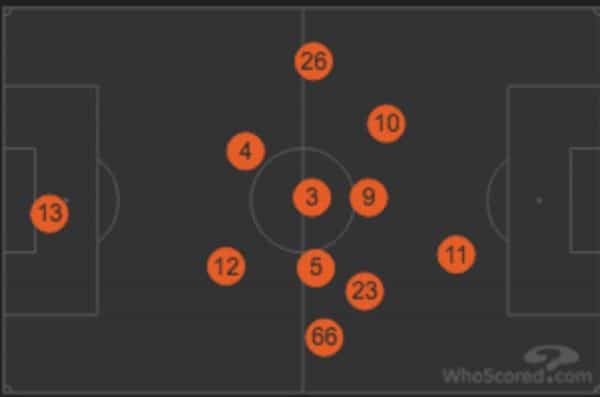 This shouldn't come as a surprise. It's clear from the off he wanted to use his shape with this Liverpool side.
His first game in charge of the Reds saw his new charges deployed in the 4-2-3-1 shape many had expected to see. Lucas Leiva partnered Emre Can in midfield with Milner, Adam Lallana and Philippe Coutinho behind Divock Origi.
They put in a decent showing in a 0-0 draw with Spurs. But Klopp didn't have the right players at his disposal to execute his demands at the time, so he went with the 4-3-3 system with a box-to-box midfielder given the freedom to join the attack and make it a four.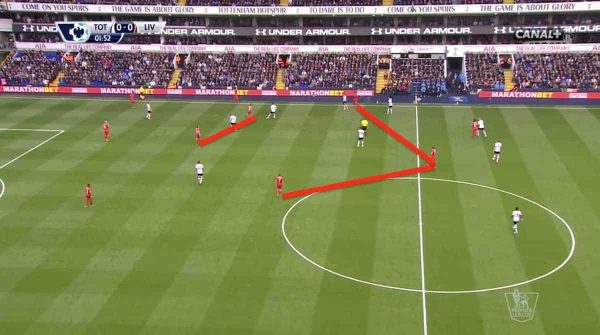 Initially, It was a success, but with more teams willing to sit back and sacrifice the ball and possession now, Klopp may want more attack-minded players in his XI, and this is why there's been a return of the 4-2-3-1 system he was famed for in Germany.
This isn't a dramatic shift: he's used it from time-to-time during his time on Merseyside.
The end of the 2015/16 season, when injuries piled up, saw him use a two of Milner and Can with Daniel Sturridge leading the line.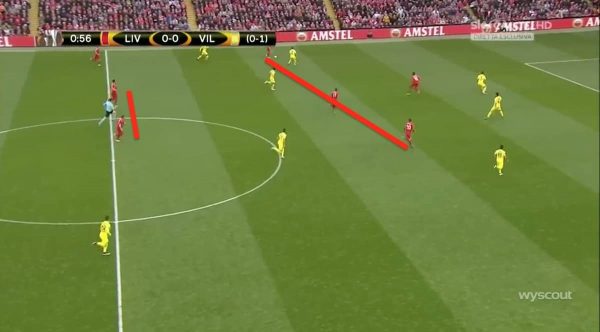 It happened again at the end of the 2016/17 season when the Reds needed points to qualify for the Champions League.
The same thing happened at the start of the 2017/18 campaign when he was trying to fit the 'Fab Four' into the same team while getting Alex Oxlade-Chamberlain up to speed.
But now, more than ever before, Klopp has a team that can improve on what his BVB side managed.
Upgrading on a Title-Winning Team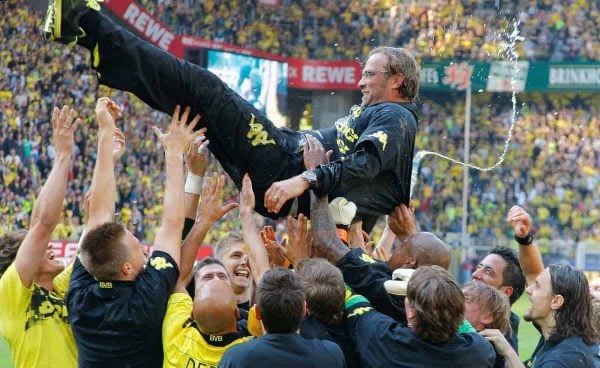 Klopp's assault on the Bundesliga wasn't a quick process, but by the time he'd pieced together his team it was near impossible to stop them—and the Reds could now have a team capable of putting that side to shame.
Robert Lewandowski was well on his way to becoming one of the elite strikers in the world and Mario Gotze was the great hope of German football after a number of stunning performances in the No. 10 position.
The Reds don't have a Lewandowski or a Gotze, but they do have a Firmino.
The No. 9 somehow manages to do a bit of both. The fact he's so unique and can do two jobs means Klopp can use another attacker, and Liverpool are more dangerous because of it.
Ilkay Gundogan, Sven Bender and Sebastian Kehl shared centre-midfield duties with Jakub Blaszczykowski, Kevin Grosskreutz and Ivan Perisic filling in on either flank before Marco Reus arrived and made the left side his own.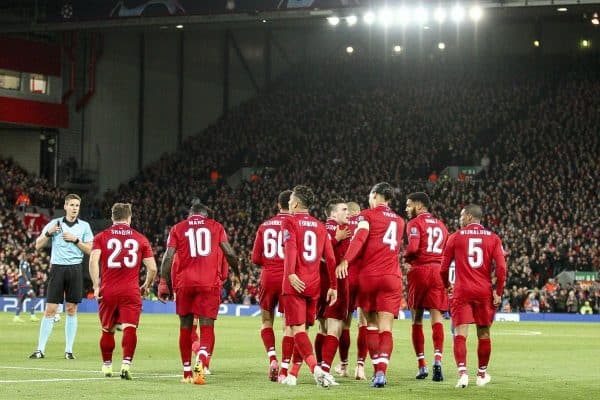 Klopp has Fabinho, Wijnaldum, Jordan Henderson, Keita and Milner to pick from in midfield and the latter two can also do a job in the three behind the striker along with Salah, Firmino, Mane, Sturridge and Xherdan Shaqiri.
There's a fluidity there that BVB never truly had, and it's why the Reds could be even more potent than Klopp's greatest creation.
At the back, Dortmund may have had Mats Hummels, but defensively their side wasn't the greatest in terms of personnel.
Virgil van Dijk is an upgrade on Hummels, Neven Subotic isn't on par with Joe Gomez or Dejan Lovren while Alisson is comfortably better than Roman Weidenfeller.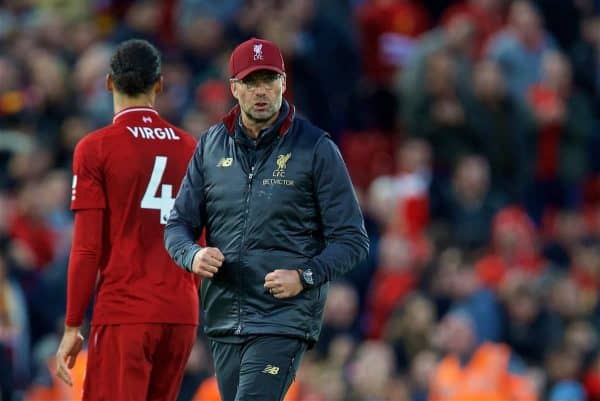 It may have taken three years longer than many expected but Liverpool fans might now finally see the 4-2-3-1 they thought they'd be getting when Klopp was appointed.
If the last two performances are anything to go off then they'll be in for a treat.