In the slipstream of a defeat and performance like the one we inflicted upon ourselves at the San Paolo, against Napoli, there are two polar opposites where high populations of Liverpool fans reside.
First, we have those who are 'violently happy.'
A place where everything is awesome, and negativity is pushed out of the body via rhythmic breathing, the clanging of finger-cymbals and the omission of a low level "hommmm" sound, all done while within a crouching yoga position.
No calamity is allowed to derail the feel-good factor and positivity remains high at all times. This community of Liverpool supporters will find beauty where there is mostly ugliness.
Then you have those who are 'comfortably numb.'
This is a place where negativity is worn as a suit of armour, to protect the individual from the probability of collective failure.
These reds adhere to the notion that it's not the defeat that hurts, it's instead the hope which they put you through beforehand that kills you. This community of Liverpool supporters will find things to complain about, even on days when we win 5-0.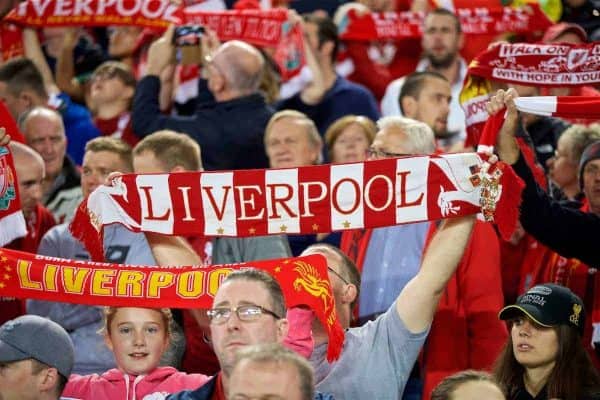 Both of these communities will often get 'uppity' if they feel like they're being told how to support their team, or are offered some plain old, boring, common-sense alternative opinions.
No one is telling you how to support your team. People are allowed differing points of view, however.
Along the sliding-scale between these two polar opposites sits an array of minority Liverpool supporters.
Those who feel that they can read between the lines of the game; those who feel they don't just 'watch' football, but 'see' football. Sort of like Keanu Reeves in The Matrix movies.
These 'sorts' are often classed as the 'uber-fan'. They are derided as being holier-than-thou.
As far as people-watching goes, it makes for a hypnotic experience. Which is just as well, when the on-pitch entertainment isn't up to scratch.
You argue amongst yourselves, while I reach for the popcorn.
Finger-Cymbals at the Ready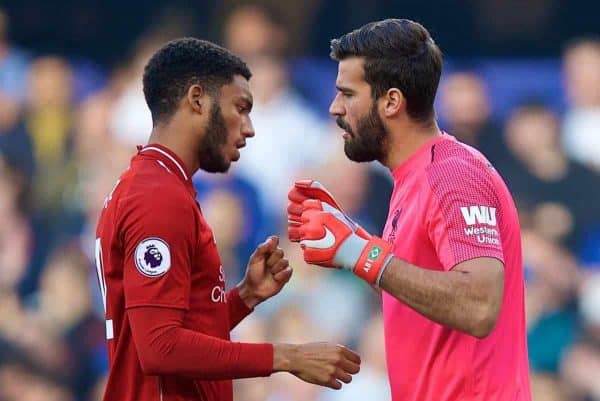 Joe Gomez and Virgil van Dijk are fast becoming one of the best central defensive partnerships in the world.
It would have seemed outlandish to bill them as Gomez and Van Dijk, rather than Van Dijk and Gomez, a few short weeks ago.
Here we are though, throwing the two names together in a manner where the first of the two names mentioned is there because they were the most dominant of the duo in any given game.
While they are Gomez and Van Dijk today, they will be Van Dijk and Gomez again another day. The telling thing is, that neither Dejan Lovren or Joel Matip have ever been in danger of usurping Van Dijk in this respect.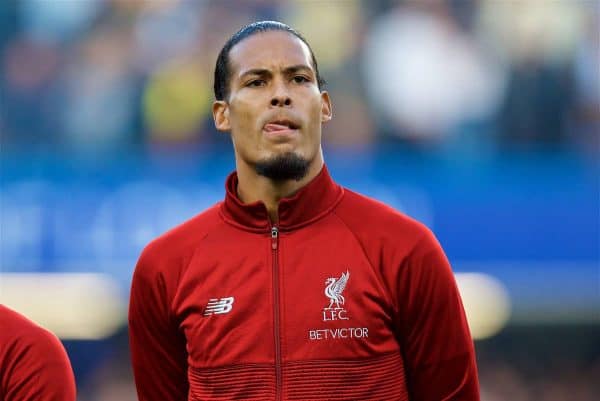 Not once have I ever referred to a Van Dijk and Lovren or Van Dijk and Matip partnership as Lovren and Van Dijk, or Matip and Van Dijk.
Napoli would have won by a larger margin had it not been for Gomez and Van Dijk. Gomez is growing in stature with each passing game. He has taken the pressure off Van Dijk to be faultless.
Beyond a couple of saves from Alisson Becker, Gomez and Van Dijk were the primary sources of happiness in Naples.
Numbing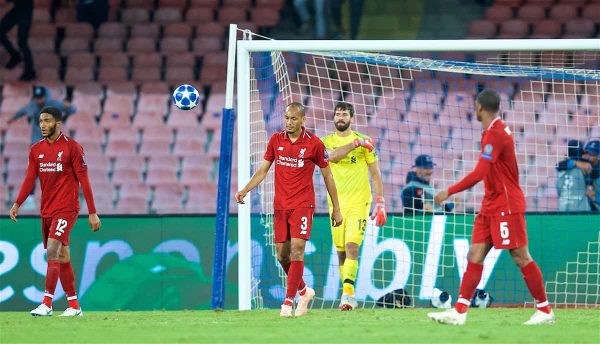 There can be a vague sense of joy to be found in procuring a positive result when it's completely undeserved.
Conceding the only goal of the game in the 90th minute was numbing, just as we were upon the cusp of claiming a point which we had no real right to make off with.
For those of a 'violently happy' nature this snatched away the line of thought that obtaining a result on an off-day is 'the sign of a good team' and played into the hands of those of a 'comfortably numb' disposition, for a resounding session of curmudgeoning.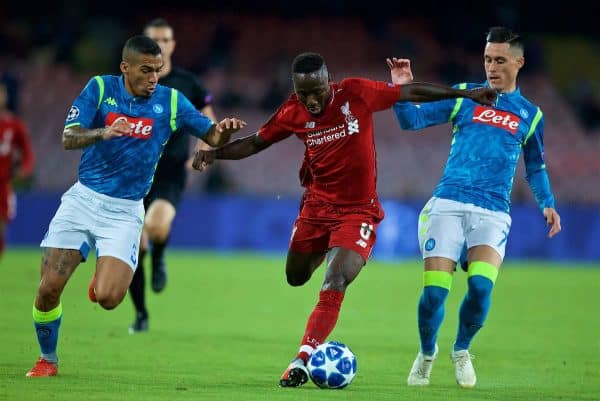 A misfunctioning midfield, inclusive of the worrying early exit of Naby Keita, added to by ineffective performances from our usually excellent full-backs, left the forward three isolated and under-employed.
Miscalculations by Jurgen Klopp played its role in this defeat and he will kick himself for it.
Throwing on Daniel Sturridge so late was a bold statement to make and might well have been the psychological push Napoli required to go on and grab the winning goal.
An entirely forgettable evening which is in need of remembering, when heading into our next fixture.
Manchester City, then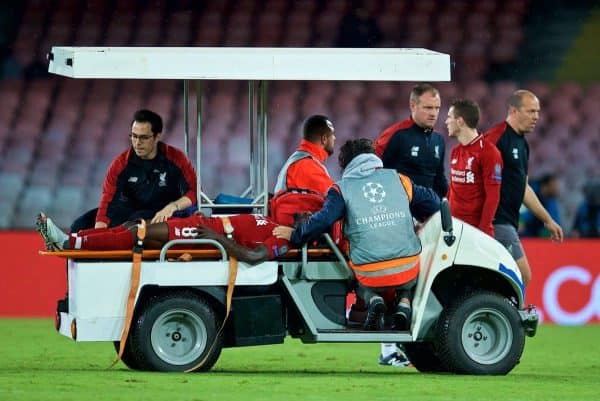 Sunday now looms large.
If Keita is unavailable, or simply not risked, then the team which struggled on the pitch at the San Paolo after his exit might just be the one which walks out at Anfield against Manchester City.
With no game for 13 days beyond Sunday, any 'team management' of Klopp's line-up will revolve around who is fatigued and who is out of sorts.
Sturridge and Xherdan Shaqiri will be the most interested observers from the outside, looking in, feeling they might get a game.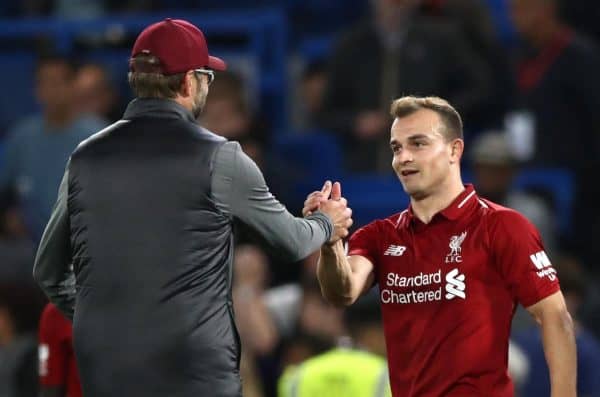 This one is huge. This one is the scene-setter for the autumn ahead.
Two cup defeats have sandwiched a Premier League draw away at Chelsea. In cold black and white terms, we are three games without a win, but how good are we at 'compartmentalising' the tournaments we are playing in?
In Premier League terms our tail is up, or at least it should be. Do we brush aside cup distractions to dance the dance against Manchester City, or do we nurse a hangover from Naples?
An interesting question or two will be answered on Sunday.