Richard Jolly explores the need for Liverpool to find an additional attacking element—and explains how Jurgen Klopp is completely aware of the issue.
Bernardo Silva was perfectly positioned to snuff out past danger.
He had dropped deeper than usual, sitting to Fernandinho's right, preventing the Brazilian from becoming isolated against, and outnumbered by, midfield runners. He was stationed in Liverpool's inside-left channel.
The Portuguese played very well at Anfield last Sunday. He also seemed primed to stop a man who may not feature again for another 10 months.
He formed a roadblock in the route to goal Alex Oxlade-Chamberlain took against Manchester City in January and again in April.
Proactive so often, Pep Guardiola was reactive, getting his gameplan right months late, albeit when Oxlade-Chamberlain was injured and his Champions League hopes had been destroyed.
It was the tactical version of closing the gate after a horse had bolted.
Central surging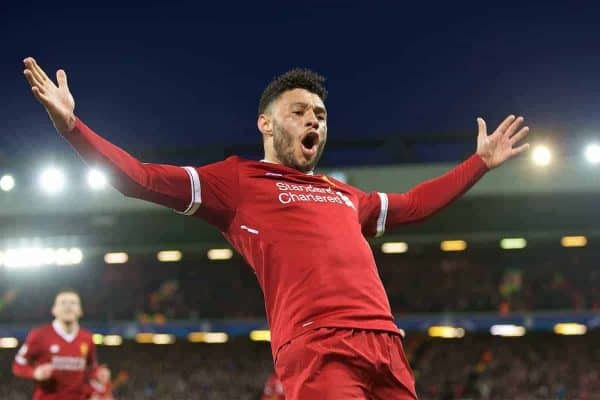 If last week's stalemate illustrated how Liverpool are missing the Englishman's dynamism, the drudgery forming a contrast with their spring superiority, it highlighted a wider issue.
It had been obscured amid the strengthening of the spine of the side, the transformation of the defensive record and the winning start to the season, but Liverpool are starting to miss Philippe Coutinho.
Not the Brazilian as such, wonderful a player as he was and terrific as his goalscoring record could be in the major matches, but someone from the midfield who could join the front three, relieve the burden on them and offer a catalytic capacity to make something happen, perhaps out of nothing.
Briefly, brilliantly, Oxlade-Chamberlain did that.
More of an athlete, less of a technician, more likely to catch a team on the counter-attack with raw pace and less likely to find the top corner from 30 yards, he could never be deemed a duplicate of Coutinho.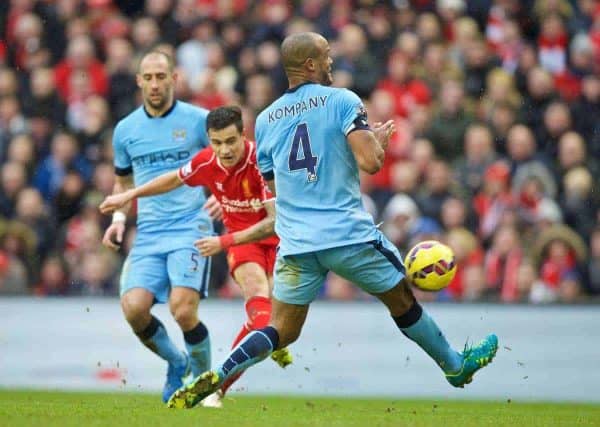 Stylistically, he is more of a Jurgen Klopp player than Liverpool's record sale. But the common denominator was excellence in the final third.
And the early season emphasis has been on solidity in the centre of the pitch. James Milner, Jordan Henderson and Gini Wijnaldum have been trusted in many of the stiffer tests, starting as a trio against Paris Saint-Germain, Chelsea and then City.
Perspiration vs. Inspiration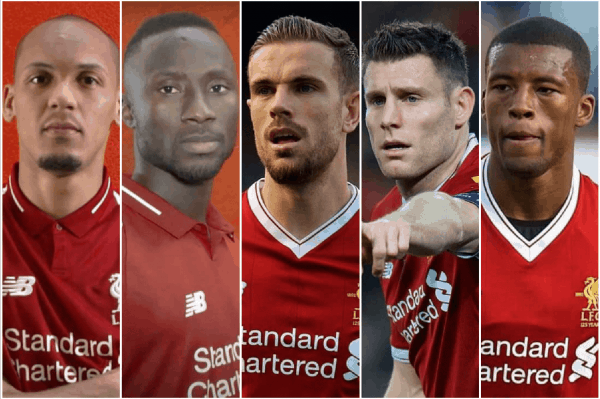 Milner has been a magnificent blend of yeoman and star man, possessor of his magnificently improbable record for most Champions League assists in a season and, as the penalty taker, is potentially capable of 10 goals this season.
Yet none of the trio—and certainly not Fabinho either—ranks as the supplementary attacker in the heart of the midfield.
Perhaps Wijnaldum once did, but his days as a No. 10 are in the past. Each offers more perspiration than inspiration.
If players of Coutinho's talent and skillset are rarities—and his £142 million price shows they are—Liverpool have been aware of the need to compensate for his sale.
The summer interest in Lyon's Nabil Fekir indicated a willingness to add a replacement as an attacking central midfielder; like Coutinho, the Frenchman may have been a No. 10 by trade who could be rebranded as the more attacking of Klopp's No. 8s.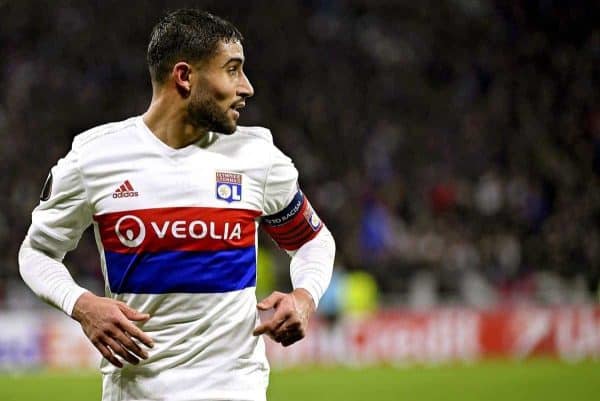 Instead, the quest to replicate aspects of Coutinho's contribution involves players who are both more different from the departed man and from each other.
The focus on Coutinho, while understandable, obscures the reality that another completed a quartet that, in typically clichéd fashion, was dubbed "the Fab Four."
Two years ago, before injury derailed his career, Adam Lallana offered support to the front three from the midfield. His focus was on close-combination play in confined areas, but he brought chemistry.
Oxlade-Chamberlain offered energy. What Naby Keita may provide is unpredictability. The Guinean has rarely produced the 90-minute displays that guarantee selection.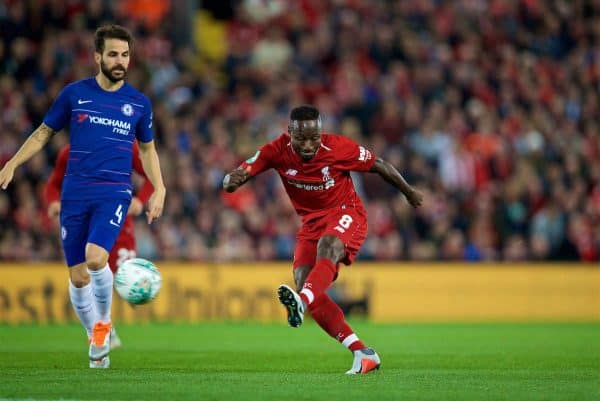 He has been the anti-Milner, the man rarely trusted against elite opposition, so far, but he seems a player designed for the meme era: one capable of producing memorable moments with speed, skill and audacity.
Keita's explosiveness and ability suggest that he could be the game-changer, allying Oxlade-Chamberlain's speed with Coutinho's shooting from distance.
Equally, a return of no goals and no assists in his embryonic Liverpool career shows that remains more of a theory than a reality whereas, in two seasons with Leipzig, he was involved in almost a goal every other Bundesliga match.
Then there is the wild card, tried and discarded despite a seemingly successful cameo. Xherdan Shaqiri was hauled off at half-time against Southampton despite playing pivotal parts in two goals and performing well.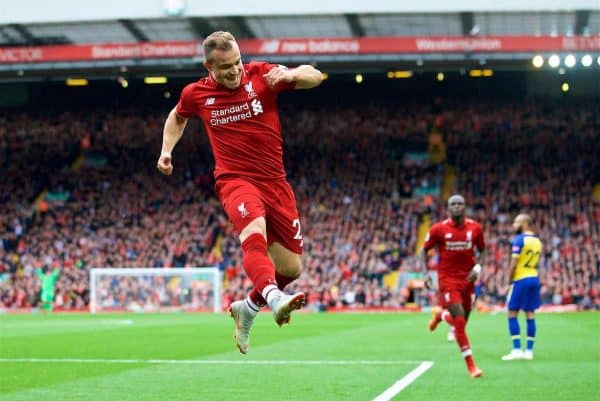 The sense was that the Swiss was too attack-minded, that he left Liverpool's two remaining central midfielders with too much to do, and that 4-2-3-1 does not work in a way that 4-3-3 does.
But his selection was a sign that Klopp is aware of the issue and was exploring options.
A fit-again Lallana or a high-performing Keita would offer enticing ones.
But if the headline news at Anfield has concerned the goal droughts (relatively speaking, anyway) of Mohamed Salah, Sadio Mane and Roberto Firmino, what it should actually have done is underline the importance of having a fourth scorer (besides Daniel Sturridge in reserve).
It is about having an alternative finisher for when the forward trio are below their best or frustrated by obdurate defenders, about emulating Coutinho and Oxlade-Chamberlain, about turning the key three into a feared four.