Liverpool's 1-0 victory away to Huddersfield Town raised a host of questions for Jurgen Klopp, with tactical alterations presenting positives and negatives.
The Reds arrived at the John Smith's Stadium looking to extend their unbeaten run in the Premier League to nine games, with a win keeping up the pace in the title hunt.
Man City's 5-0 win over Burnley earlier in the day saw Pep Guardiola's side take the lead as Chelsea slipped up, but Mohamed Salah's goal allowed Liverpool to down the Terriers.
They now sit second in the table, level on points with City, but with the perception that Klopp's squad are yet to hit the heights of last season.
That could certainly be the case, and Saturday's performance in West Yorkshire both added weight to that argument and provided hints at an imminent uplift.
Here, This is Anfield's Jack Lusby (@jacklusby_) spoke to Liverpool writers George Haberman (@Haberman32) and Ewan Primrose (@EwanPrimrose85) to discuss the highs and lows of the Reds' latest win.
The good…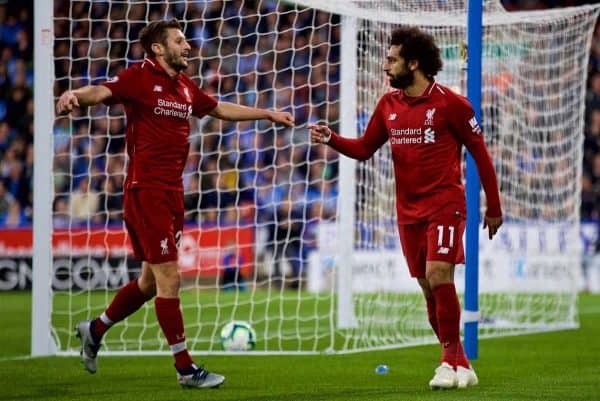 JACK: Naturally, it was great to see Salah get his goal, and I think this allowed him to receive deserved plaudits after the game despite producing a similarly strong display to his previous outings.
Shaqiri, Van Dijk and Gomez were all impressive, as was Wijnaldum when he came on, and I feel Liverpool coped well with the changes Klopp made—with an interesting lineup named.
Sturridge playing his first full 90 minutes in the league since last September was pleasing, as was Origi being named in the squad for the first time in over a year.
GEORGE: I think everyone was happy to see Salah on the scoresheet again.
No one is expecting him to hit the same numbers as last season, but he hadn't found the net for Liverpool since the Southampton game at Anfield last month.
Hopefully this goal will give him a confidence boost and will be the start of a good run of games for the Egyptian, as we all know what he's capable of when playing with complete self-confidence.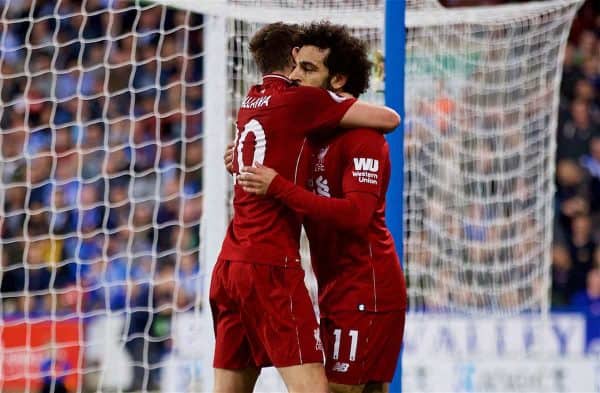 EWAN: The result. It was far from pretty and we were far from our fluent best but we are still level with City at the top of the table, unbeaten in our opening nine games.
Compared to last season, you can actually sit back and believe that we can see out these scrappy 1-0 victories due to the improvement defensively.
Huddersfield may have put us under pressure, but did Alisson have to make any save of interest? We were solid again, and that's a huge contrast to this time last year.
Salah back in the goals is something we all can celebrate too.
We know he's been far from his electric self compared to last year, but when presented with the best chance of the game he sure took it and showed his class.
The bad…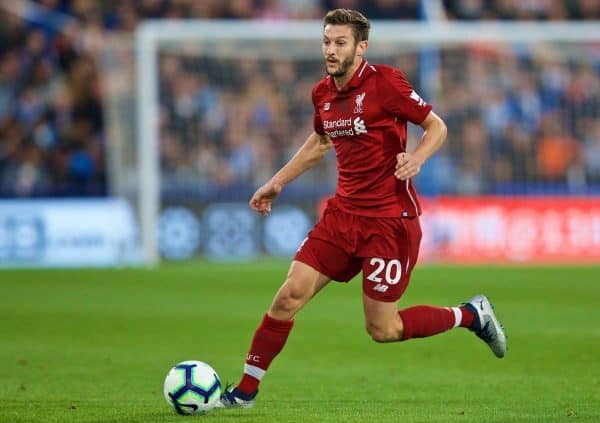 JACK: It was certainly a disjointed showing, and there were clear deficiencies in the side with both Lallana and Sturridge struggling to adapt.
As good as Shaqiri was in the No. 8 role, I feel it left Liverpool lacking with Lallana out wide—he's too slow, too ponderous, and though there were other factors in a lack of cohesion in the final third, he certainly contributed.
And while defensively we were relatively strong, we definitely rode our luck at times.
GEORGE: I found myself shouting at the TV multiple times as Liverpool worked the ball up the pitch well and got themselves into a fantastic position, only for the final ball to let them down.
It wasn't just one player either, Sturridge, Salah and even Firmino after he came on all produced sloppy passes when in the final third.
You could see it was frustrating Klopp on the sidelines and had the final pass been executed properly, we most likely would have scored two or three more goals.
Going forward, those passes need to be made, as we won't be facing Huddersfield every week.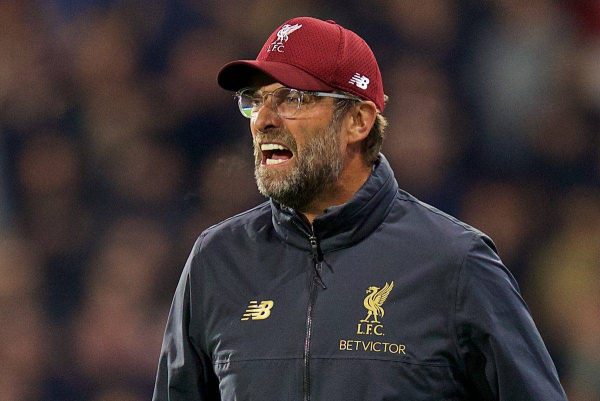 EWAN: The performance.
With Klopp forced to ring the changes due to the effects of the international break, you can excuse a lack of fluency in the likes of Shaqiri, Sturridge and Lallana all making rare starts, with the latter two making their first league starts in over six months.
But with this quality still on show and the level of opposition, we expected much better.
Firmino's pass in the final 10 minutes, when he had Salah one side and Shaqiri the other and he managed to find neither of them, really summed up this disjointed performance.
Overall, important minutes in the legs for players who needed them, a goal for Salah and another clean sheet, we can only look at this positively as we look ahead to Wednesday.
And does Shaqiri deserve a regular starting role?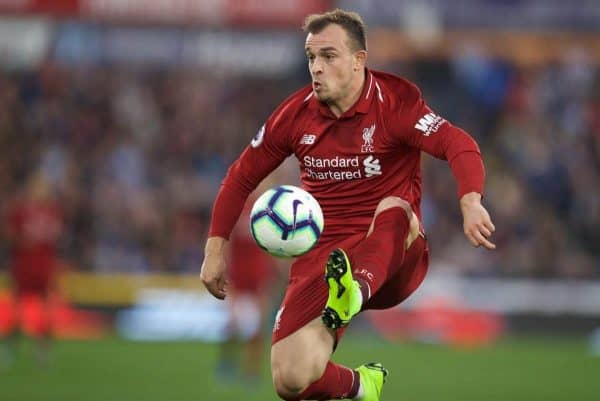 JACK: It's difficult to say, as when on top form Salah, Mane and Firmino are basically irreplaceable, but Shaqiri was been so impressive so far that he deserves an opportunity.
Mane and Keita's injuries have certainly opened up the prospect, and he showed on Saturday that he can perform both in the No. 8 role and on the left.
With many fans lamenting the absence of Oxlade-Chamberlain, and by extension the lack of replacement for Coutinho, in recent games, Shaqiri has been widely overlooked as a solution there.
Everything he attempts seems to be coming off at the moment, and this confident form should be rewarded—keep it up, and he could warrant a regular role in midfield.
GEORGE: I've been impressed with Shaqiri every time he's played for Liverpool this season. He has flair, skill, pace, and seems to be a great fit for the team.
But when Mane, Salah and Firmino are all fit it's still a no-brainer for me.
They haven't quite clicked like last season, but it's only a matter of time and until then, Shaq is a great backup option off the bench.
He can make things happen in the later phases of the game as a substitute and was brought in as a backup/rotation option, and that role is where I think he's most suited.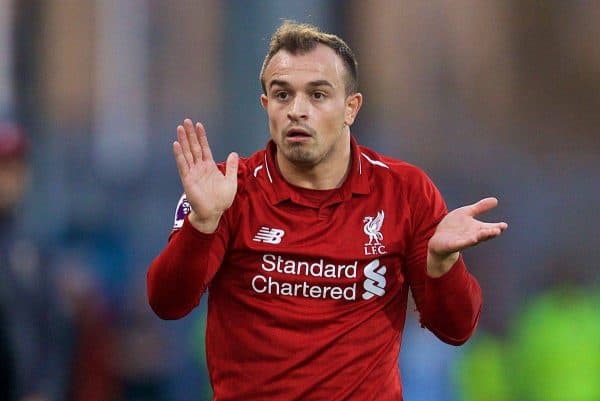 EWAN: Shaqiri was arguably the Man of the Match as he always looked threatening on the ball and provided a superb assist for the only goal of the game.
Doubts over his work rate have proved to be a myth, as he was up and down the pitch getting into positions you wouldn't expect a player like him to be in as he clearly had a point to prove.
A starting role? He's certainly performed well enough to earn it, but the lack of control in the midfield when he plays in the three is apparent, and is something he will need to adapt, as will his fellow midfielders when Klopp uses this system.
The more minutes he gets the better he will get and hopefully the goals will come with it.
He's a crucial squad player with the run of fixtures coming up as we head towards the hectic Christmas schedule and I'm sure we will see plenty more starts for our No. 23 in the red shirt.