Former Liverpool midfielder Jason McAteer speaks openly about his downward spiral into depression in an emotional new documentary which aims to raise awareness about mental health.
Launched as part of World Mental Health Day, 'Jason McAteer; Through the Storm' takes a powerful look into the world of mental health and challenges the associated stigma of speaking up through personal accounts, both on and off the pitch.
Delving deep into the story about his own battle with depression, Jason opens up about the pressures he felt throughout his career and how his retirement from the game became the trigger point for his problems.
The documentary uses the power of sport to provoke meaningful conversation on an issue that affects 1 in 4 adults in the UK, regardless of age, background or status.
Jason visits Liverpool's academy to understand what is being done to look after young players' emotional well-being in an ever-changing world. He meets with the club's psychologist to understand what measures are in place to help first team players.
Former Liverpool goalkeeper Chris Kirkland, joined by his wife Leonna, details his own struggles with depression, triggered by his departure from Wigan Athletic in 2012.
McAteer also meets Peter Hughes, the father of Neil "Yozza" Hughes, an Anfield regular, who took his own life in November 2016, and Jay McKenna, chair of the Spirit of Shankly, who delivers a strong message about what more can be done between football fans, in order to support one another.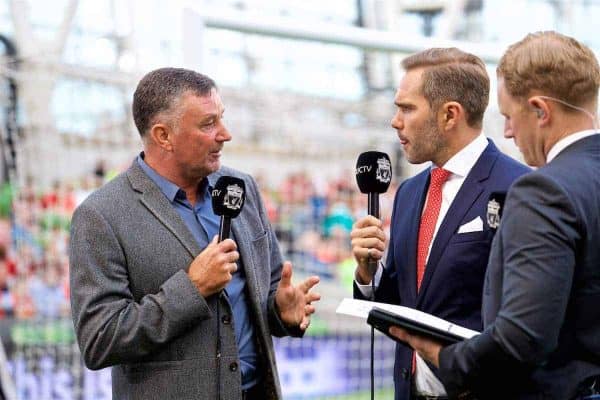 Liverpool have recently pledged its support to the Zero Suicide Alliance, a collaboration between National Health Service trusts, businesses and suicide survivors across the UK who are all committed to suicide prevention in the UK and beyond by offering free suicide prevention training and resources, which are accessible to all.
Last year, the club also launched its own mental health initiative for staff, Red Minds. The initiative aims to look after the wellbeing of staff and provide mental health first aid to complement the physical first aiders based around the club.