The weekend match at Arsenal is the time to show an early season defeat was a blessing in disguise, writes Chris McLoughlin.
Did you see all those tweets on Wednesday night from Liverpool supporters absolutely distraught that the Reds weren't playing Derby County in the fourth round of the League Cup?
Did you see the flood of anger that Jurgen Klopp's side hadn't beaten Chelsea?
So that, instead of being on the trophy trail at Anfield, we were all at home answering the front door to ghoulish-looking creatures trying to get you to part with money? (For the record, I'm talking about Halloween trick-or-treaters, not door-to-door energy salesmen.)
Nope? Me neither. Because there weren't any, something everyone should remember when the season ends.
Recuperation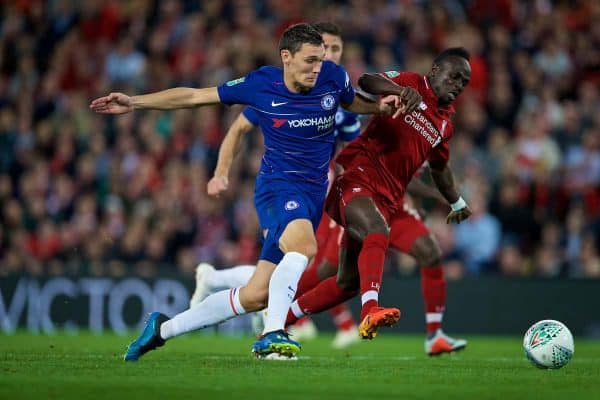 If Liverpool fail to win silverware in 2018/19, it will no doubt be held against Klopp, while conveniently forgetting that nobody cares about the League Cup if you're out in October.
But by May, of course, it becomes something you 'should have won' if there are no other pots on the sideboard.
So while a player on loan at Derby, from Chelsea, was scoring an own goal to help his parent club go through—no conflict of interest making a competition less credible there—the Liverpool lads were getting a night off.
Instead, it gave Alisson a chance to practice on his guitar, Trent Alexander-Arnold more time at the chess-board and Lazar Markovic a much-needed rest following his goalscoring exploits at Blackburn in July.
All joking aside, on Saturday evening at Arsenal we'll find out just how beneficial going out of the League Cup at the first attempt again actually was.
Nothing less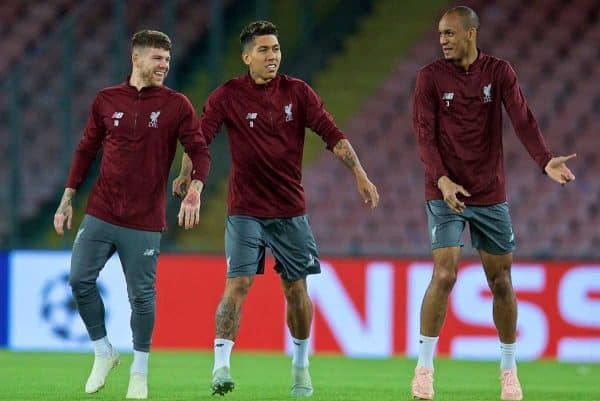 A lot of Reds saw it as a blessing in disguise as it would allow Klopp a full week to prepare for the trip to The Emirates.
To prove that theory right, Liverpool need to go to a resurgent Arsenal—who fielded a mixed team against Blackpool on Wednesday—and win. Not draw, win.
No Kopite will head to bed on Saturday night thinking 'thank God we got knocked out the League Cup by Chelsea as it helped us get a point at Arsenal.'
But if the Reds go to North London and win, putting another serious marker down in the Premier League title race, it'll make that defeat feel a whole lot better.
Breaks ahead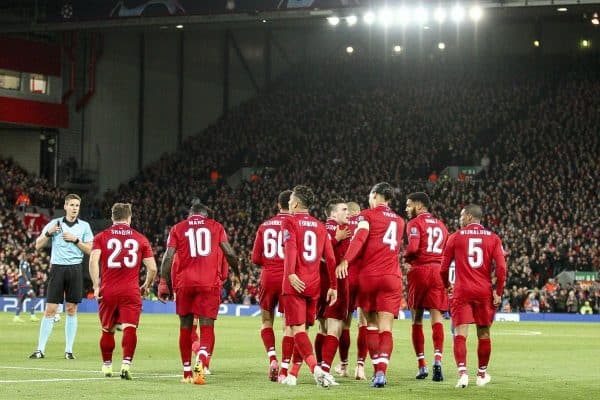 A lack of League Cup action might yet also give the Reds an advantage going into the most wonderful time of year: Christmas football.
Man City, Chelsea, Arsenal and Spurs will all have Cup quarter-finals to play on the midweek before Christmas. Three of them (Arsenal play Spurs in the next round) are likely to then have two semi-finals in January, a right slog of a month.
After the November international break is over, Liverpool will play 11 games in 41 days, including fixtures against PSG, Everton, Napoli, Man United, Arsenal and Man City.
The away trips to Watford, Burnley, Bournemouth and Wolves don't exactly look like an easy 12 points either. We also play Newcastle at home.
So maybe, just maybe, having that pre-Christmas midweek off before Mad Friday football at Molineux—while all of our rivals have an extra game—could be crucial.
Margins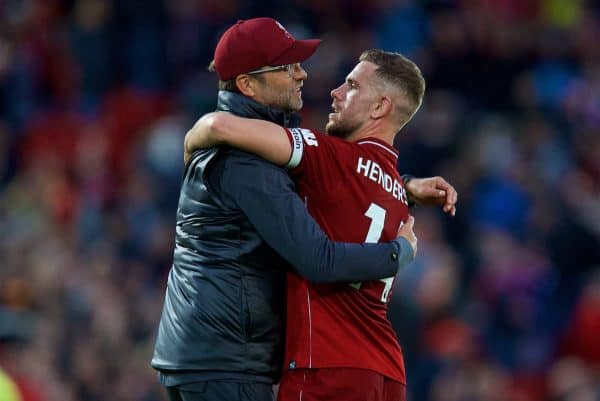 It feels like this season's title race could be decided by the smallest of margins, and a quarter of the Premier League season will be played in that hectic 41-day period ahead of the FA Cup third round.
It could well be that the team which comes through that six-week spell on top of the table will be favourites to go on and win the Premier League, while it is inevitable that at least one of the five current contenders will have fallen by the wayside by the same point.
It's all about staying in contention. Nothing more, nothing less.
When matters are so tight you've got to make the most of any advantage you get. For Liverpool, that starts at Arsenal, when Klopp and his players must make the most of their full week to prepare by returning from a difficult game with three more points.
Anything less, and that Cup exit to Chelsea will look a lot worse than it felt at the time.
Chris McLoughlin writes for This Is Anfield each Friday; he's also senior writer for the Official LFC Matchday Programme and LFC Magazine. You can get the current edition of LFC Magazine here.